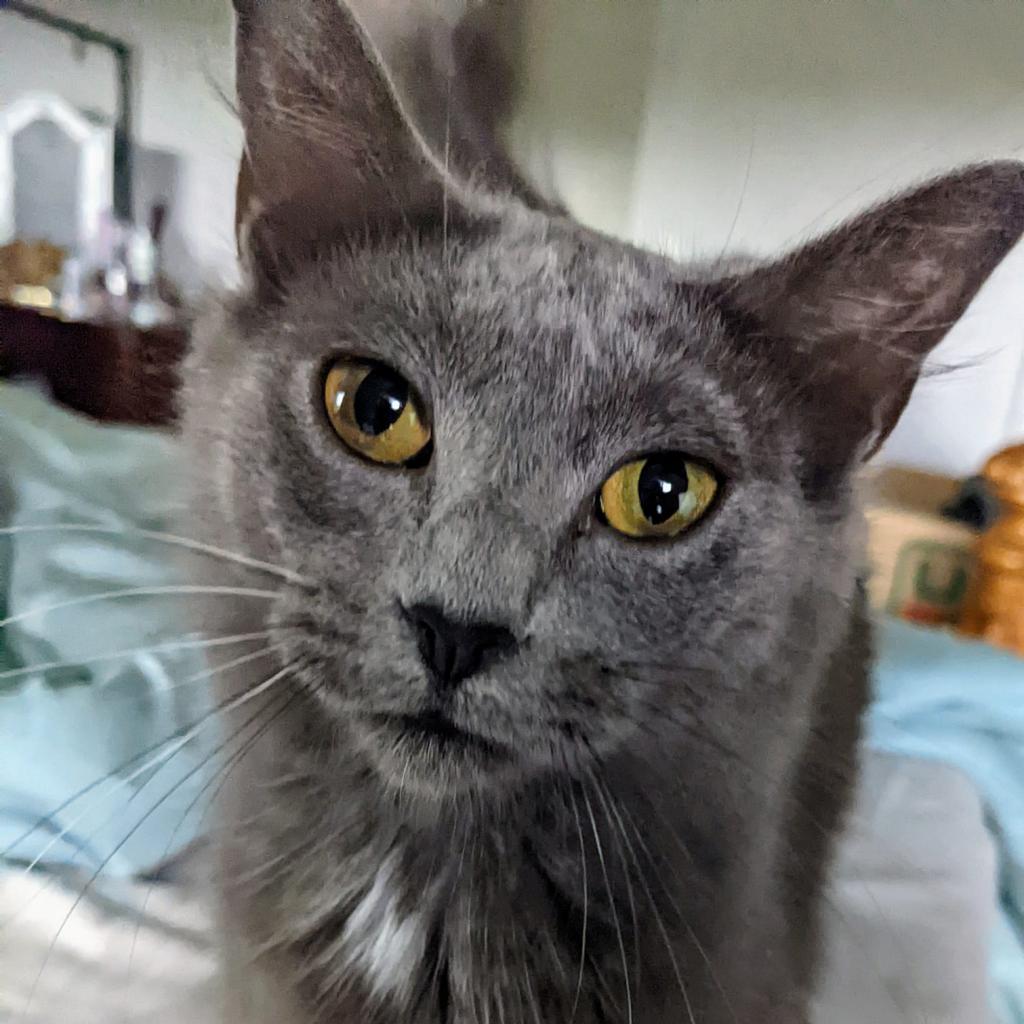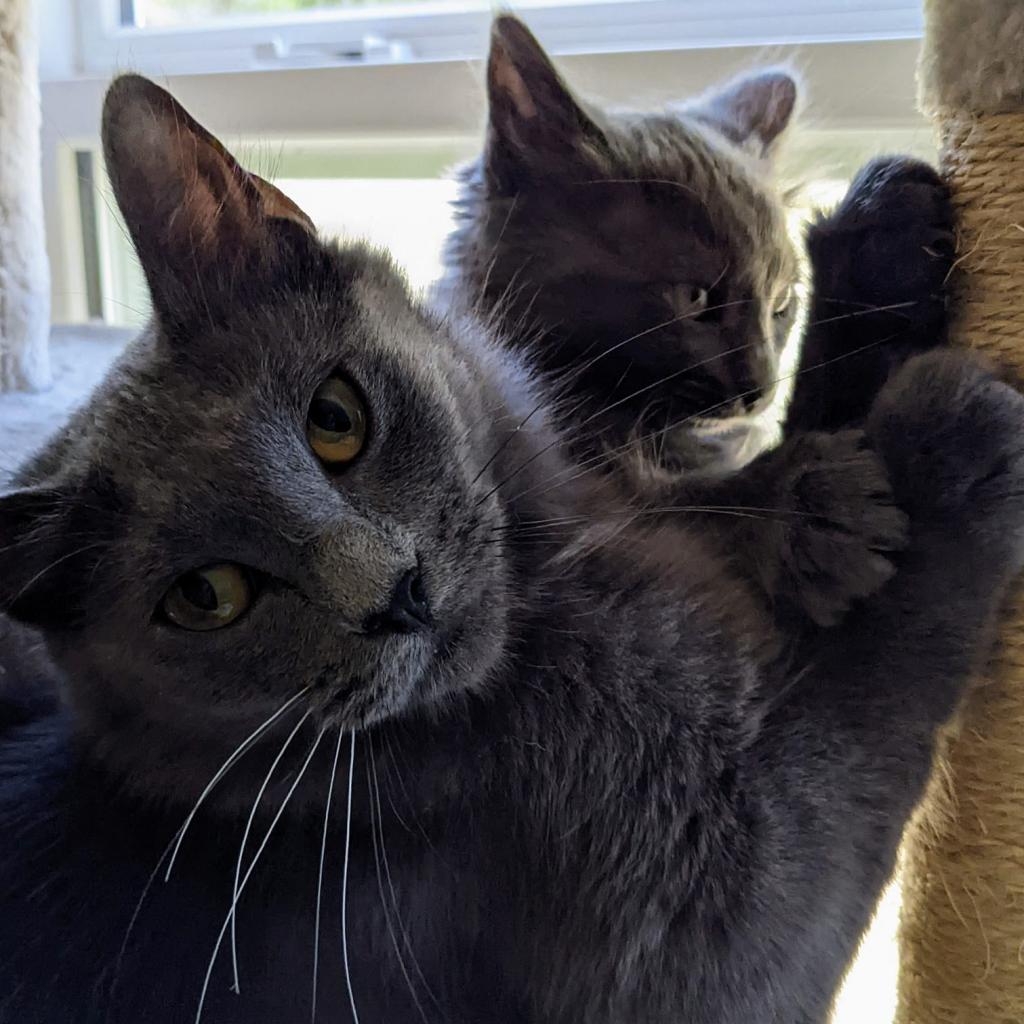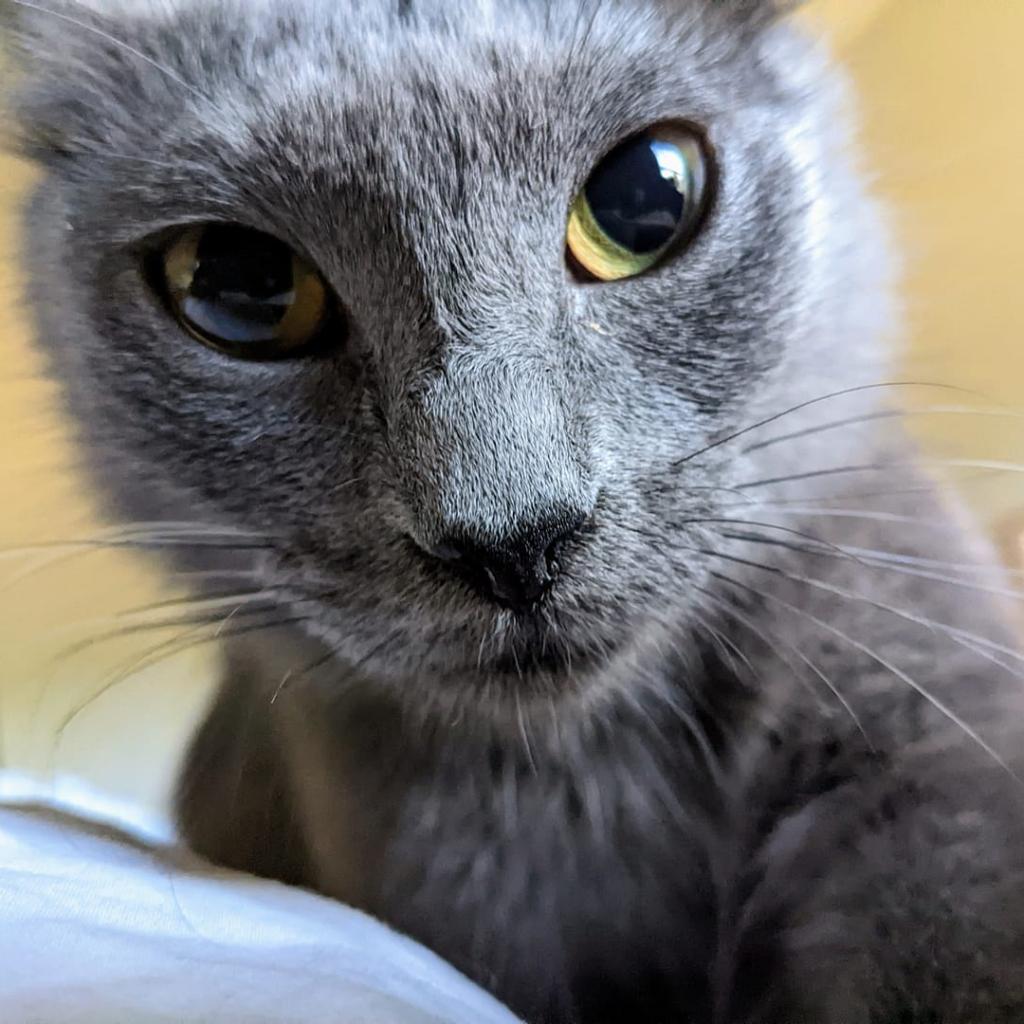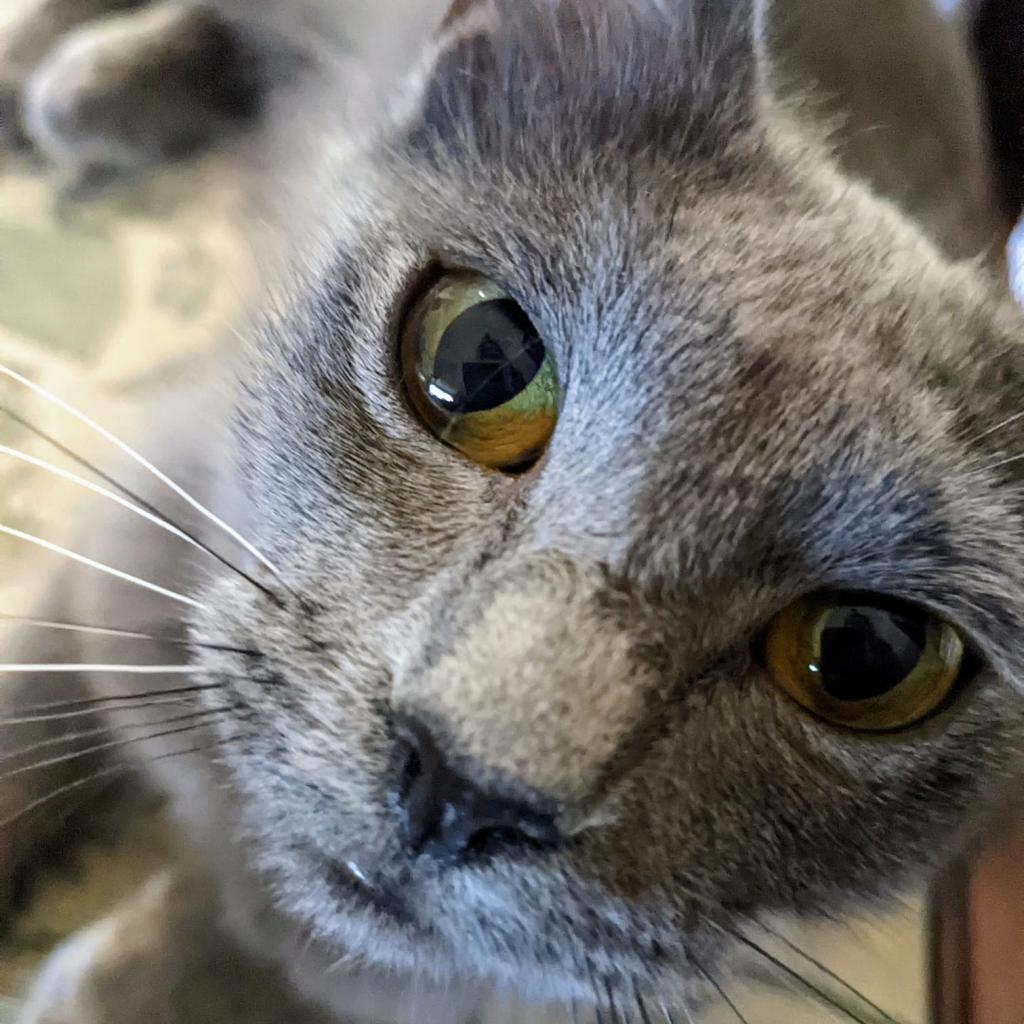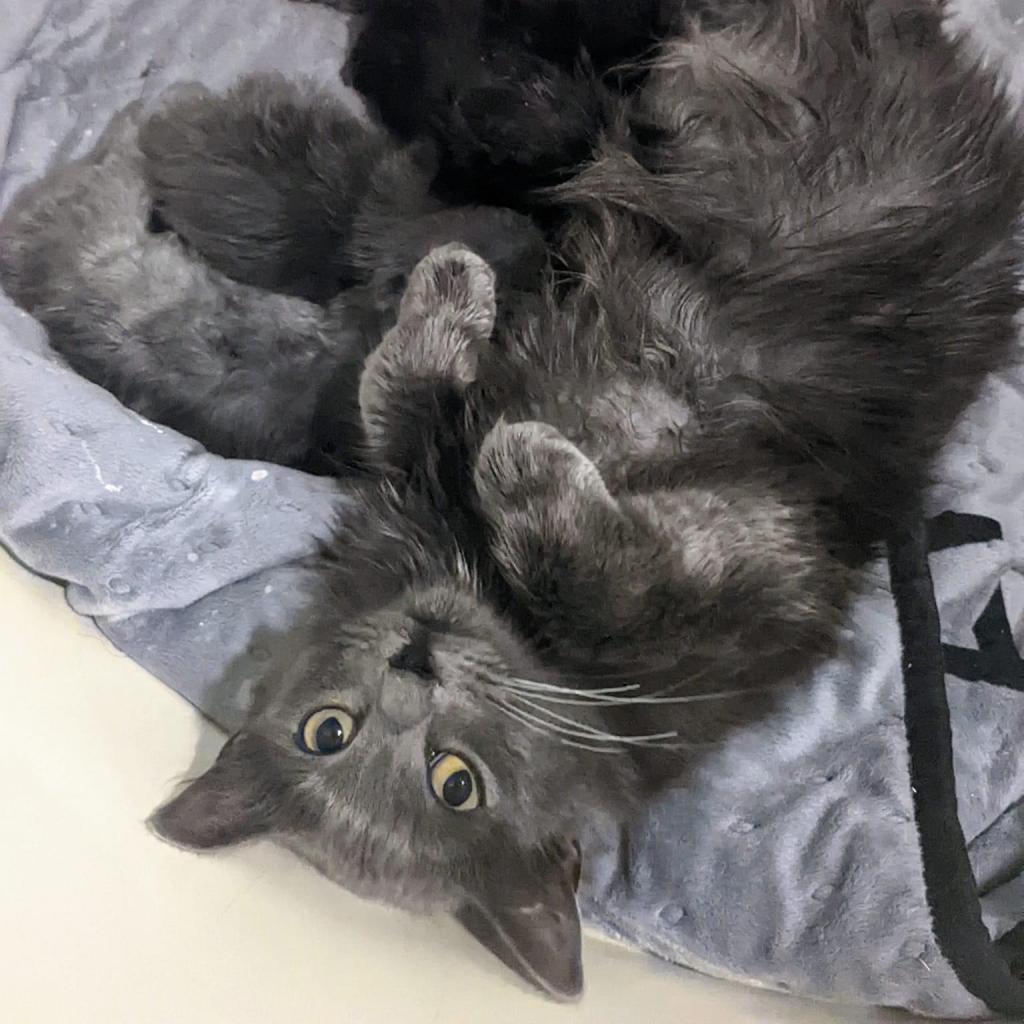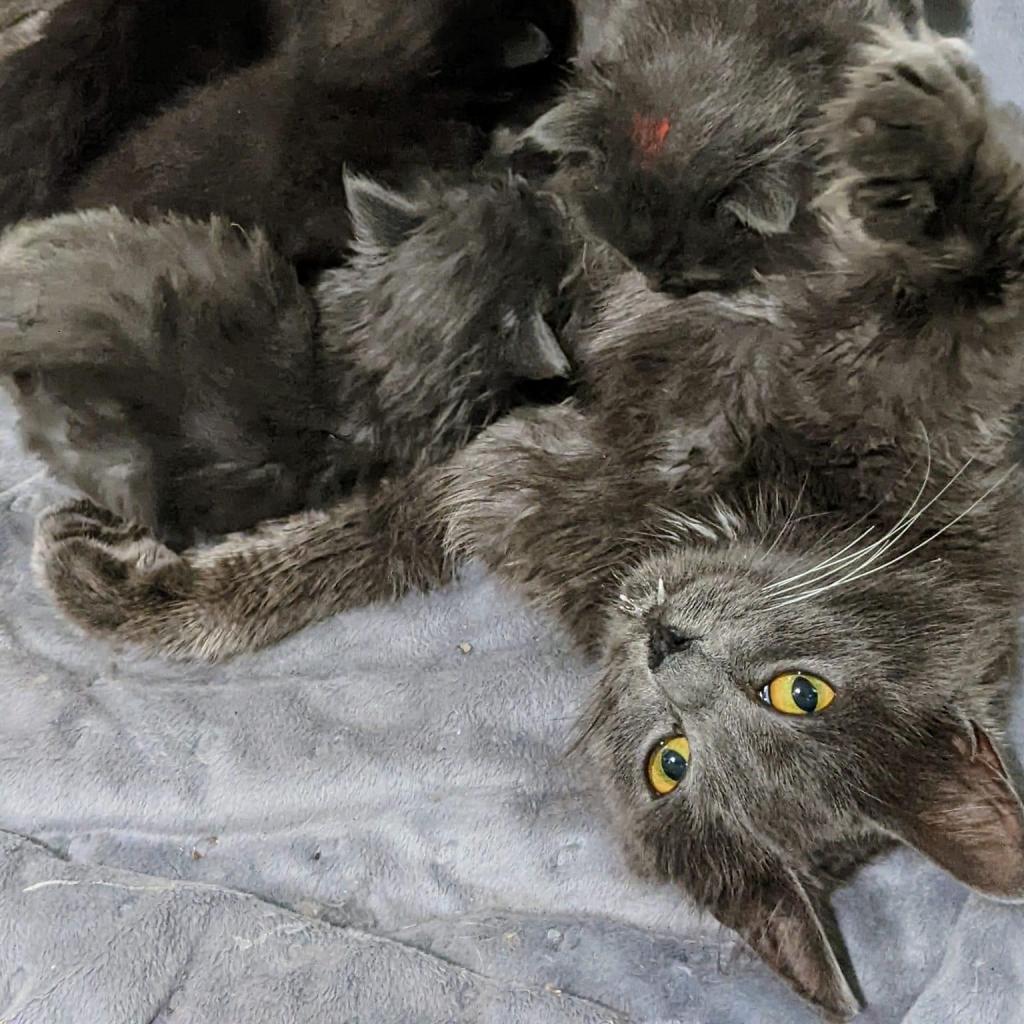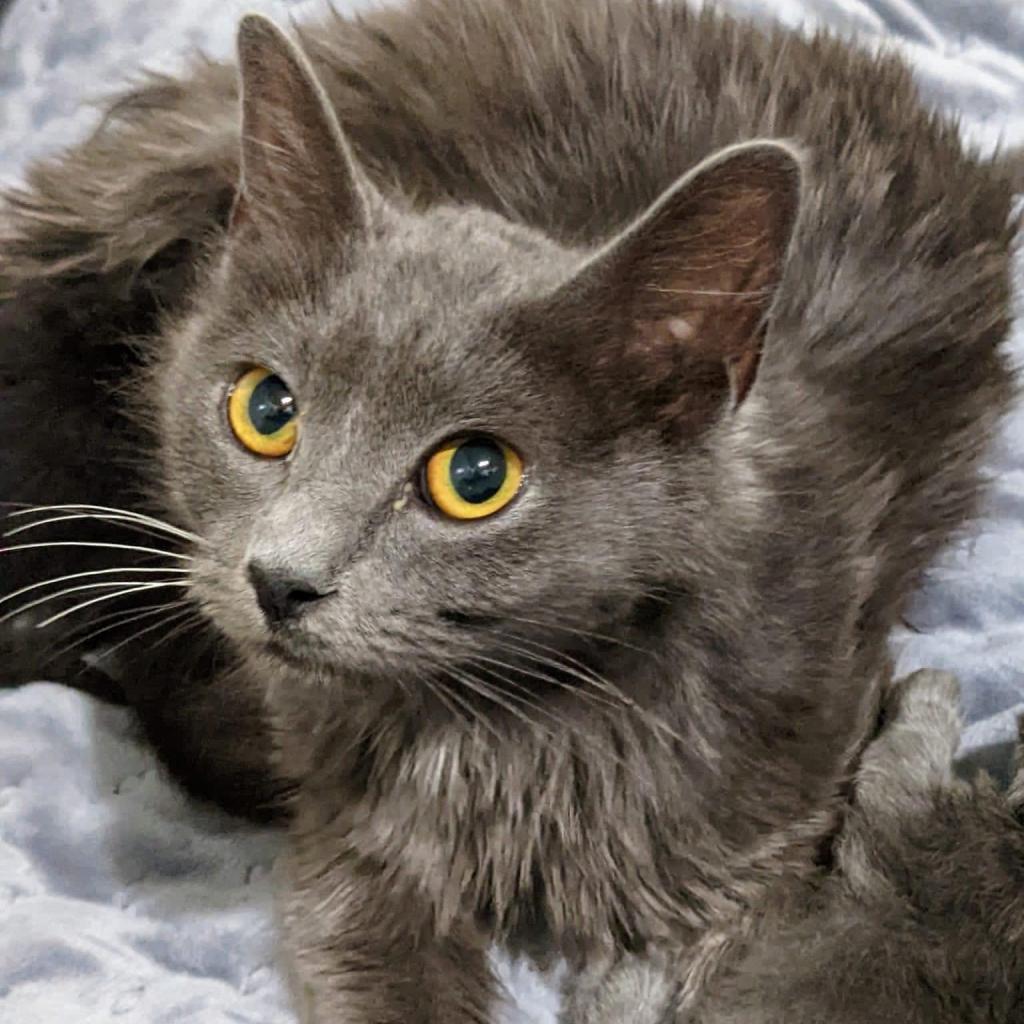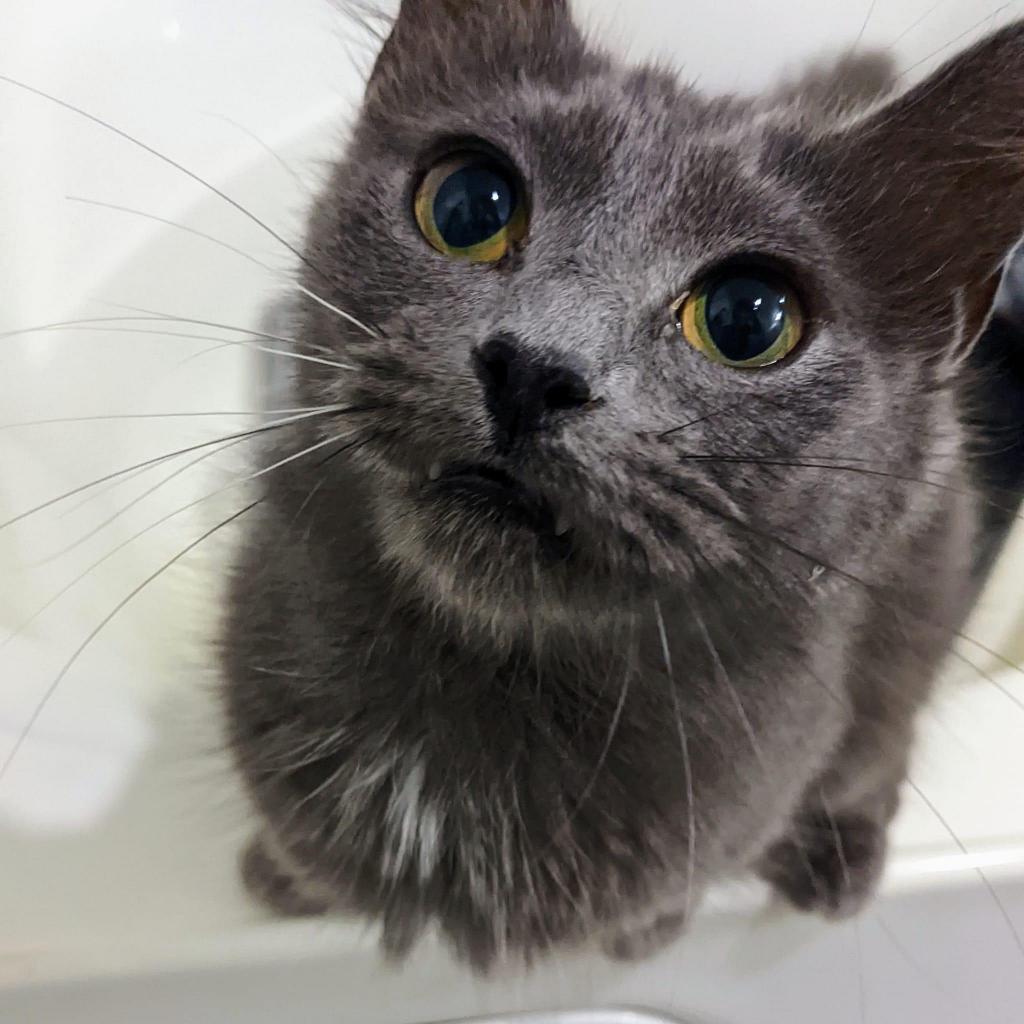 Meet Queen!

Queen started out as a stray in Mesquite. She was still very young, only about ten months old, when she was caught by a good samaritan who brought her to the shelter. It was at intake there that the shelter staff realized that Queen was actually a teen mom... and she was in active labor at that very minute! She gave birth to four healthy kittens that afternoon.
Despite her very young age, Queen was the best mother. She loved her kittens and took great care of them. Even so, it was always obvious that she was still a kitten herself: the very moment the babies were old enough to romp, Queen saw them as playmates any time she wasn't actively mothering them. She would wrestle and chase the babies all day.
Now that the kittens no longer need her, Queen is excited to be the baby! She thrives on love and attention from her humans, and she always thought that the major downside to having kittens was that they took attention away from her! Queen now wants all that attention for herself. She wakes up her foster mom every morning by making biscuits on her chest. She snuggles up to her humans at night. She meows and chats with them all day long.
Queen is the most cat-friendly cat her foster family has ever seen. Upon first meeting her feline foster brother, Queen went right up to him and rubbed her face on him while purring. She snuggles and plays with every other cat in her foster home!
Queen would thrive in a home with other cats, particularly other young and playful ones. She also needs humans who can offer all the love and attention this sweet girl deserves.
This pet is available for pre-adoption and may not be officially ready for adoption, as it is still undergoing medical treatment. Depending on the medical status, a Meet and Greet may be put on hold until they can safely participate in a meeting with potential adopters. In some cases, this pet may be able to move to its forever home while it is still under the medical care of Dallas Pets Alive. If you are interested in learning more, apply now and one of our Adoption Counselors will discuss the options available so you can bring home your new furry family member! Applications are processed in the order in which they are received; please be aware that this pet may have interested applicants ahead of you.
All Dallas Pets Alive adoptable pets are spayed or neutered, microchipped, and up to date on vaccines upon adoption. The standard minimum donation for cats over six months to seven years is $100, kittens under six months is $150, cats eight years and over are $50 unless specified otherwise. You can view all the adoptable pets and fill out an adoption application online on our website at http://dallaspetsalive.org/adopt/adoptable-cats/ . For more information, you can email adopt@dallaspetsalive.org.
Apply to Adopt Queen Today