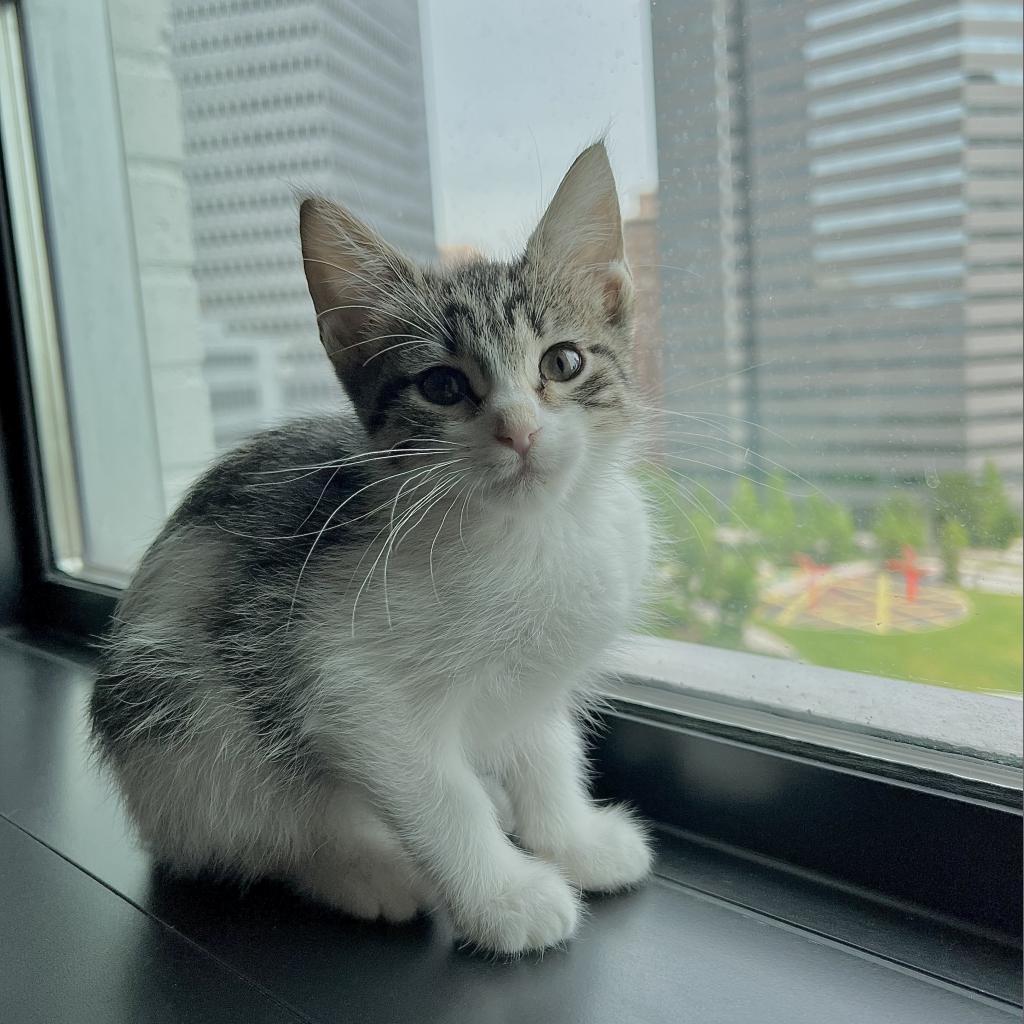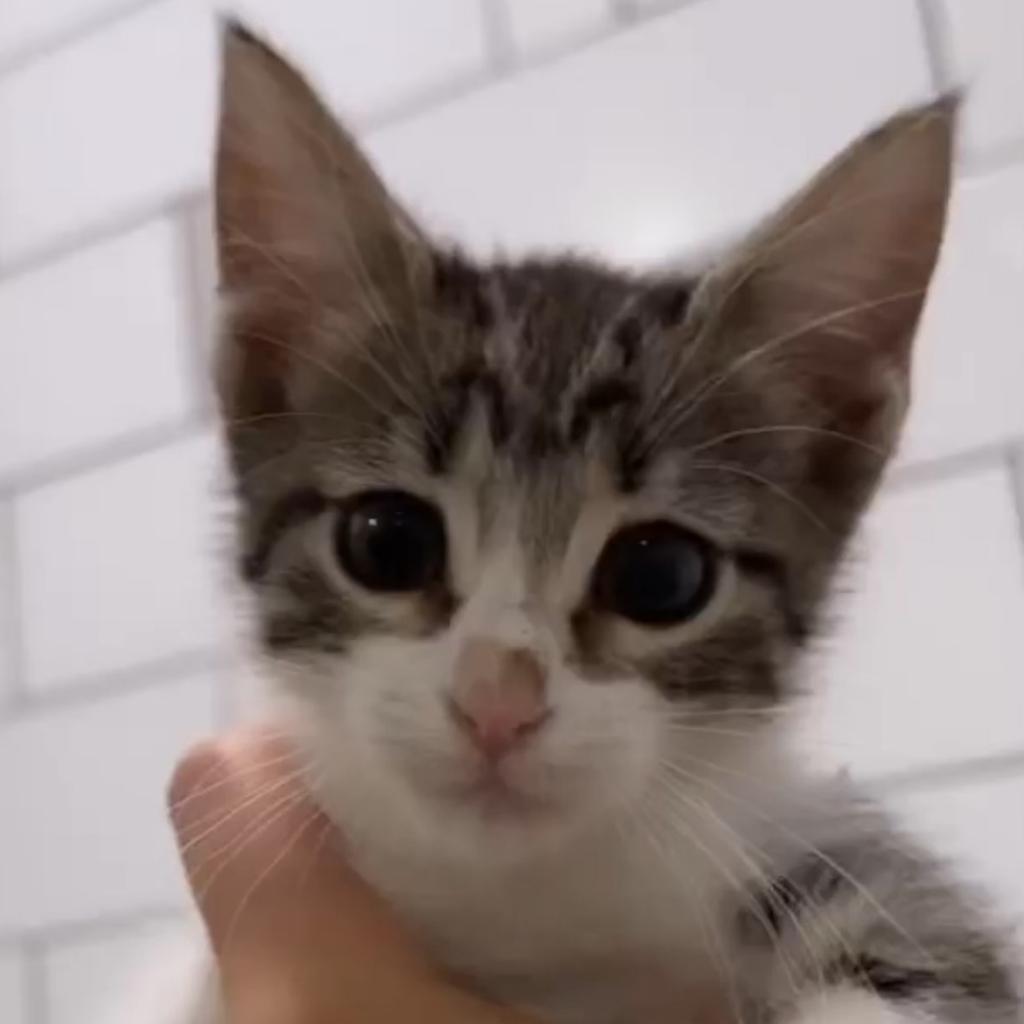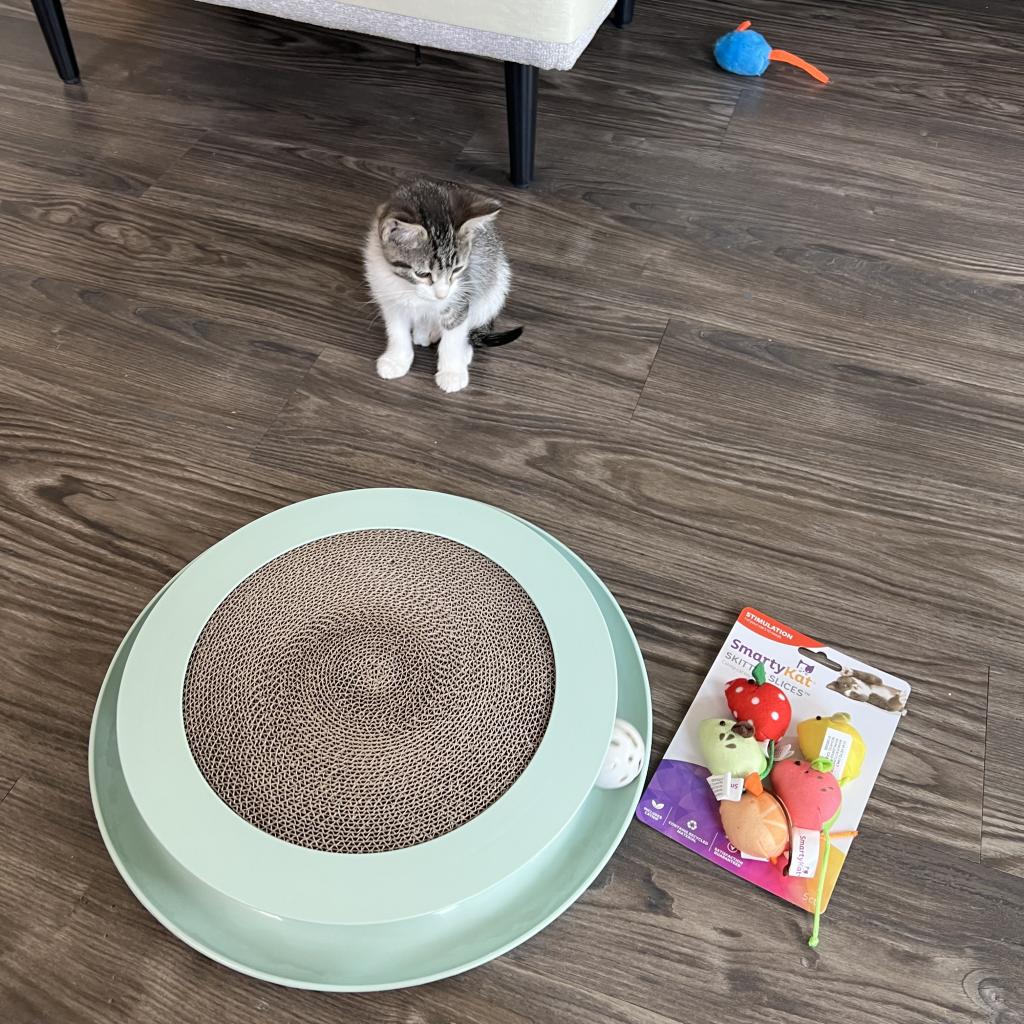 Meet Teagan II!

Meet Teagan! She's just about the sweetest and bravest little kitten you'll ever meet. She's a natural mother and took the lead in showing her kitten siblings the ropes of kittenhood when they all went to foster homes.
Teagan currently lives in a foster home with her kitten sister, Tigerlily, whom she adores and is quite attached to. Teagan loves romping with the other kittens and is always looking out for them. But she also enjoys time with her people, too! Her foster mom loves how Teagan sits at her feet in the mornings and leans against the door when her foster mom is in the shower.
Teagan knows how to use a litter box and even helped her siblings figure it out, too! And she loves toys and knows how to use a scratching post.
Teagan would love to be adopted with her sister, Tigerlily, or go to a home with other kitties.
This little one deserves the perfect forever home. Could that be with you? Apply to adopt Teagan today!
All Dallas Pets Alive adoptable pets are spayed or neutered, microchipped, and up to date on vaccines upon adoption. The standard minimum donation for cats over six months to seven years is $100, kittens under six months is $150, cats eight years and over are $50 unless specified otherwise. You can view all the adoptable pets and fill out an adoption application online on our website at http://dallaspetsalive.org/adopt/adoptable-cats/ . For more information, you can email adopt@dallaspetsalive.org.
Apply to Adopt Teagan II Today