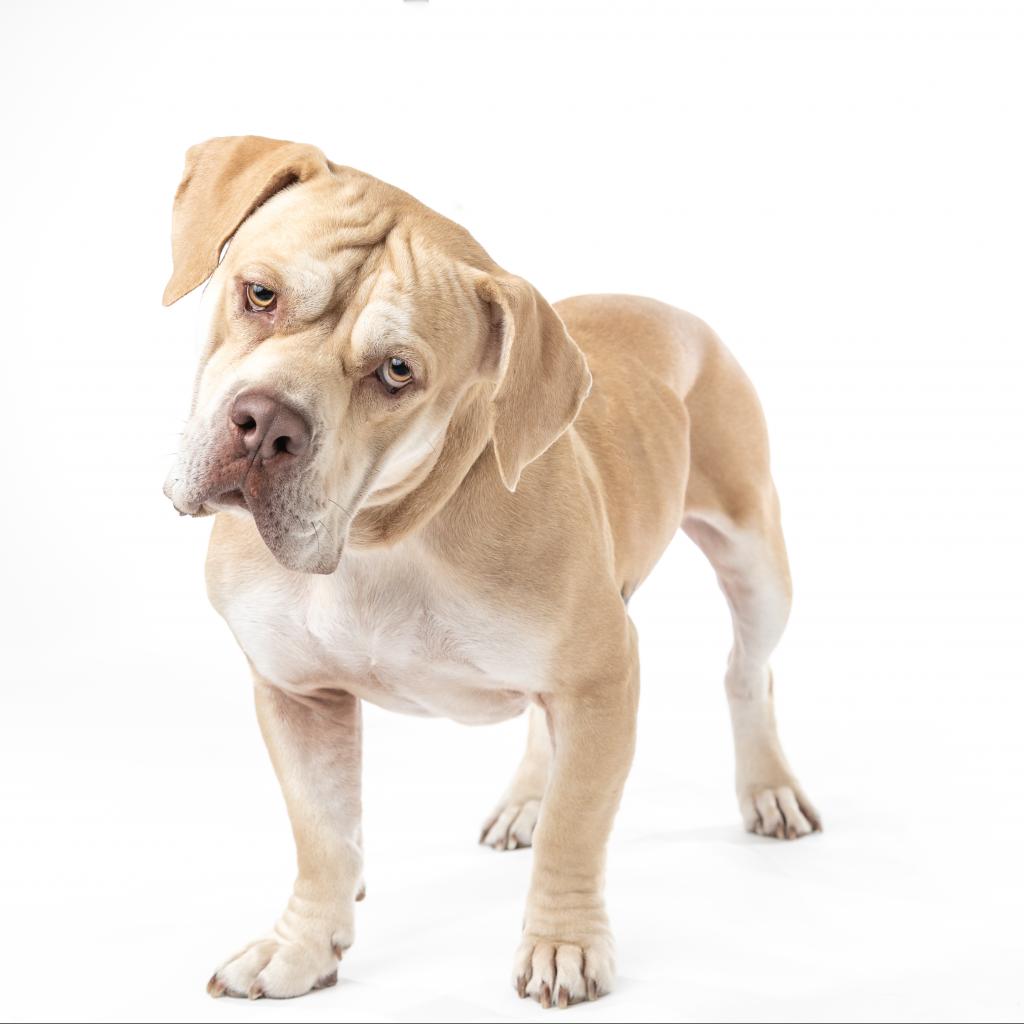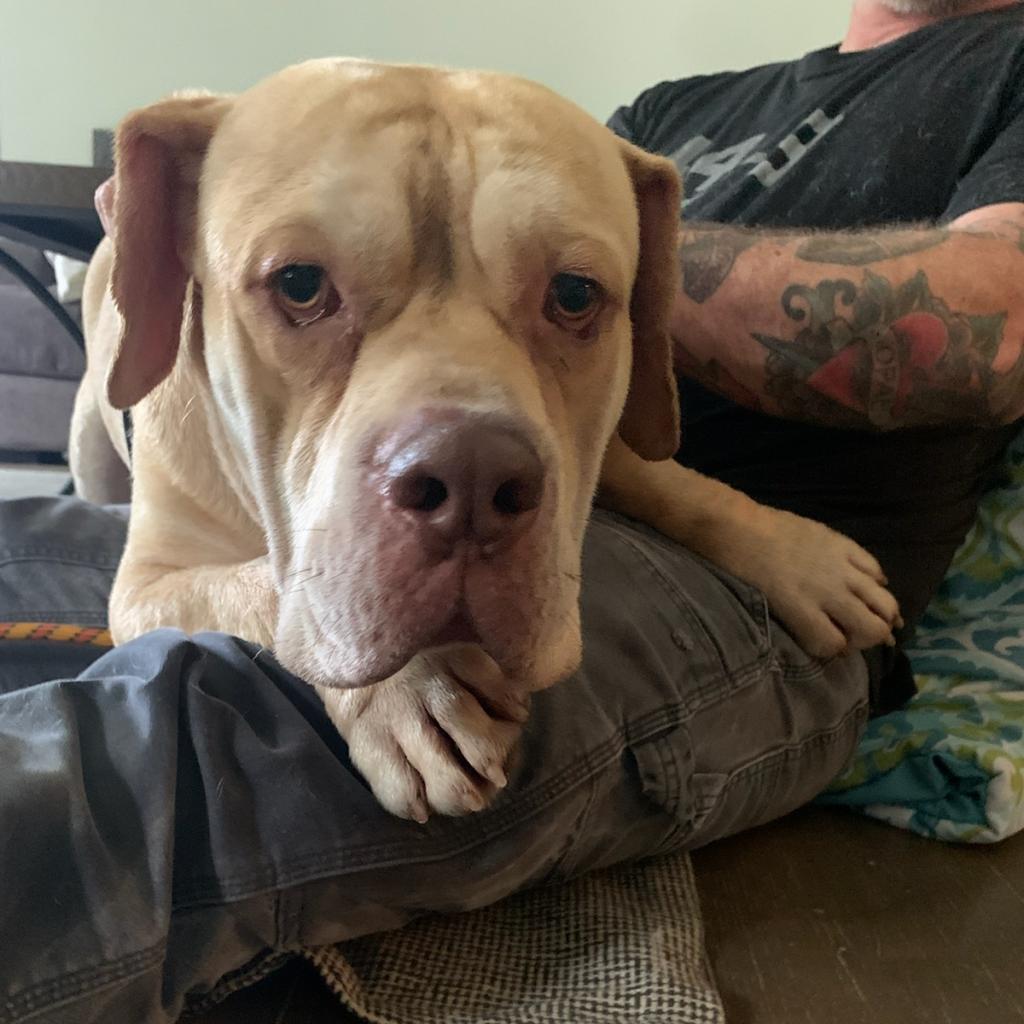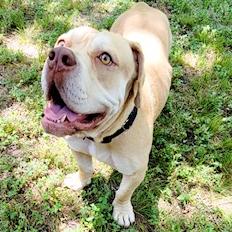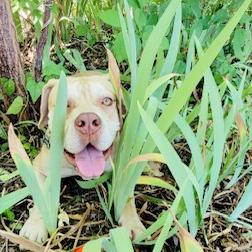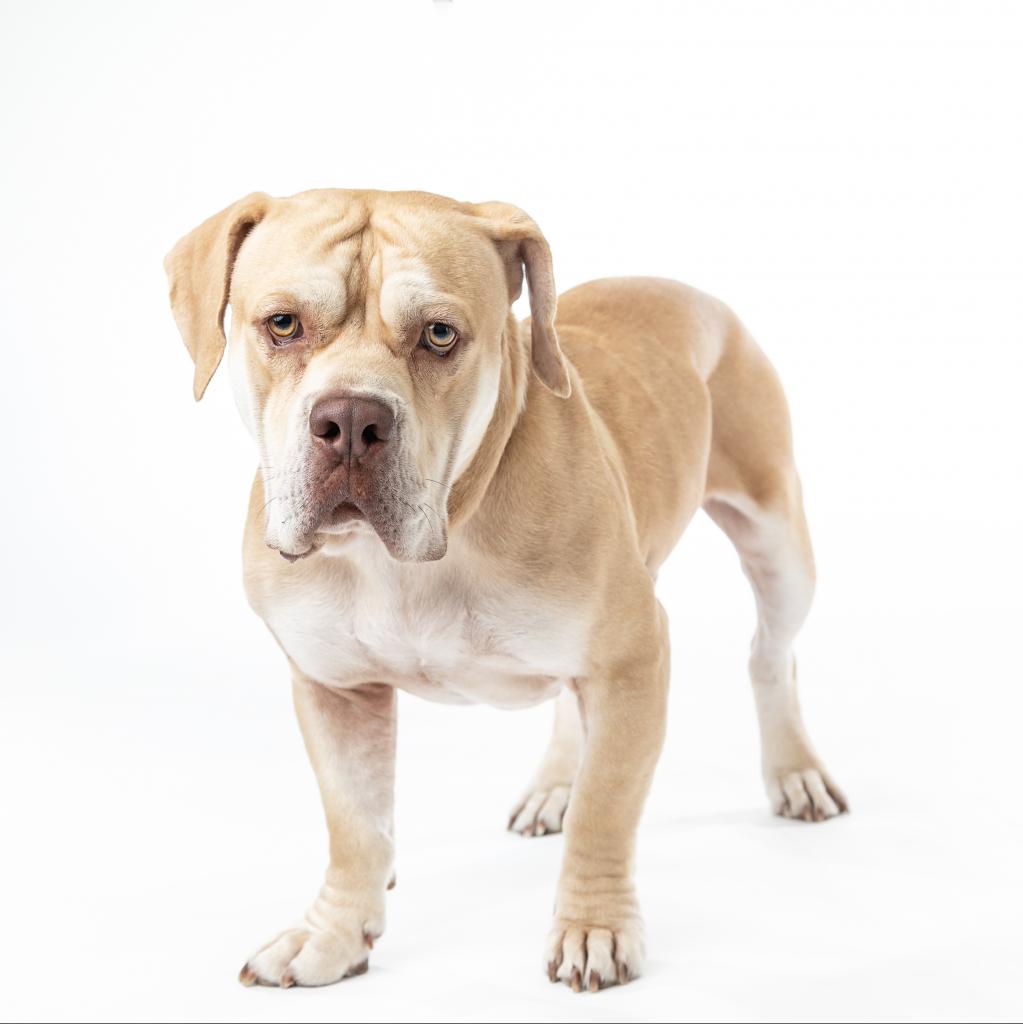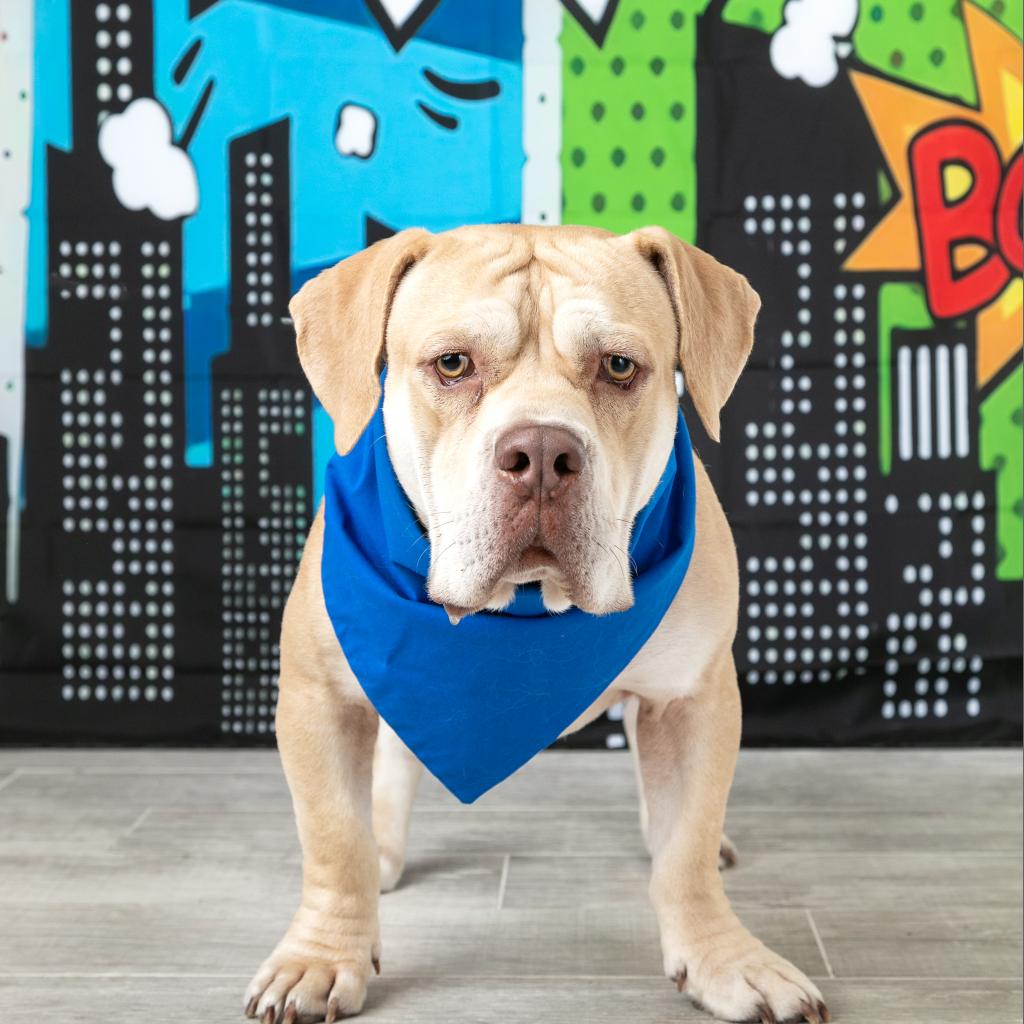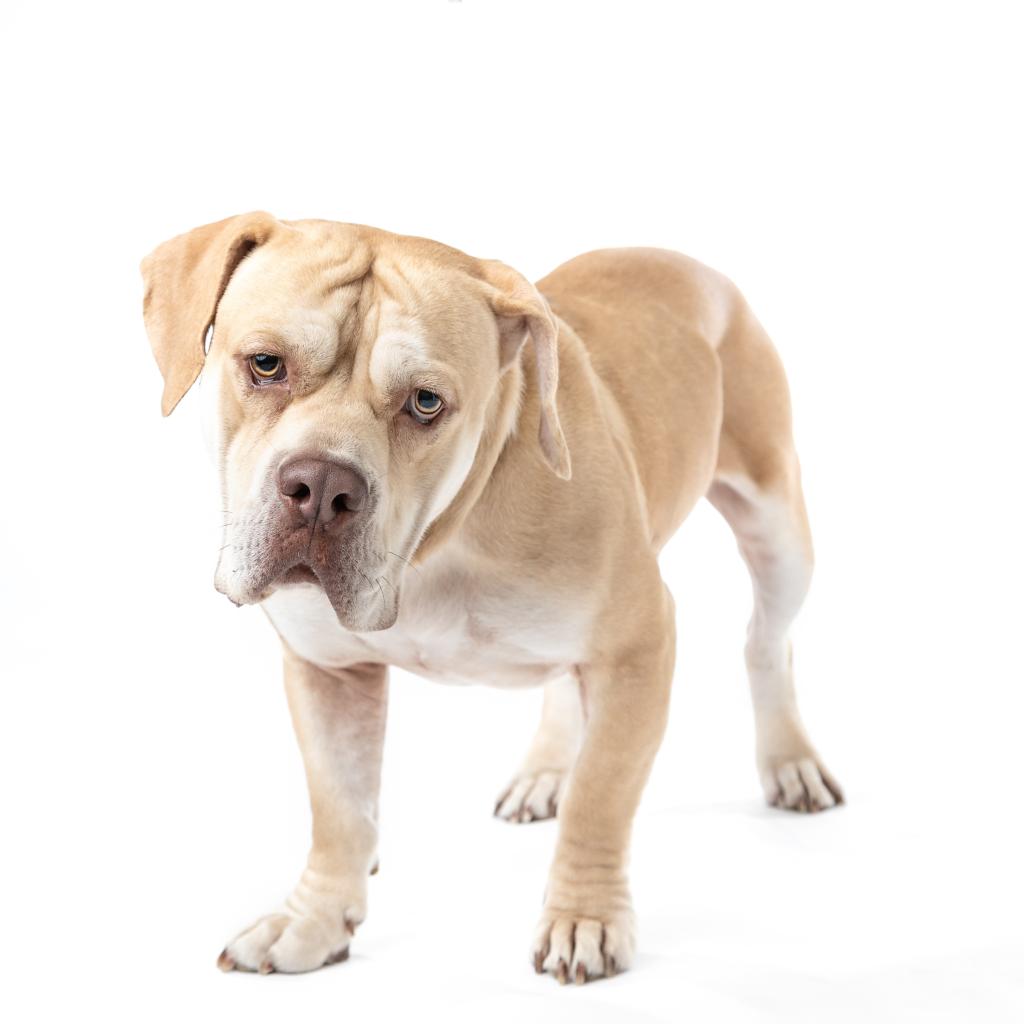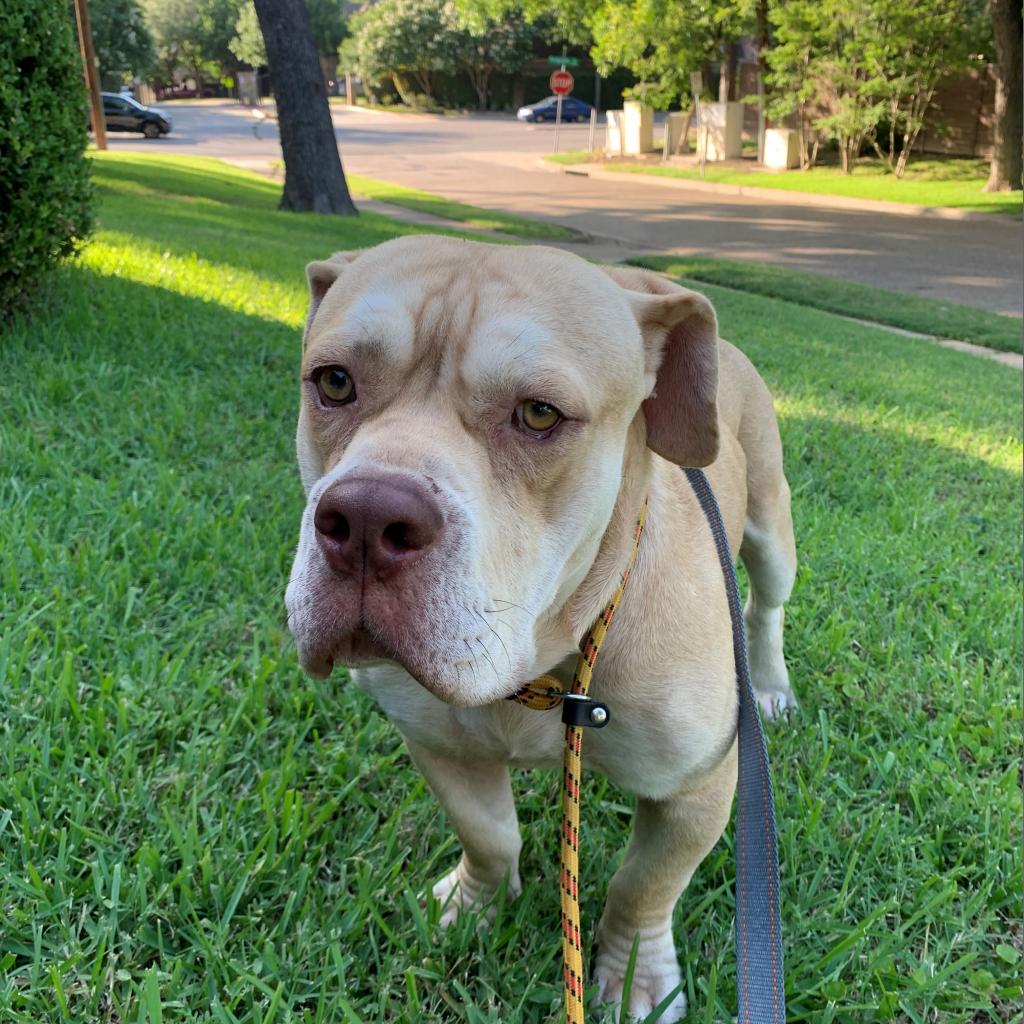 Meet Winston XI!

When you look into Winston's face-it may be hard to hold back from imagining his inner voice as a slow, deliberate, deep one-like an old southern Jazz singer, perhaps....
His foster Dad says Winston has "two speeds" to him- "Slow as a Turtle" or "Turbo" !! Being that Winston is alittle older, (4yrs) and comes from the most humble of homeless beginnings-(he was found to be living for up to 2months by a small creek bed)-He runs mostly on "Slow".
He lives with a Pittie, and Chihuahua,in his current foster home, and respects their space, while mixing in peacefully. He is taking to his leash, and eager to learn some commands. Winston is described as passive and sweet-but when "Turbo" mode hits-he is like a lightening bolt! --For this big reason-he will need to be supervised strongly around open doors, front door traffic, and possibly homes with lots of kids and activity that could put him at risk for running, injury, or worse.
Winston is quietly learning how to be a "good boy" in a safe, secure environment. He will be best suited in a calm, very patient, nuturing home with a secure yard that he can roam, sniff and play in.
Poor Winston didn't ask for such a rough start to his life-but he is thriving already, at his own gradual pace. He desrves to have nothing but the best beloved pet experiences moving forward !
All Dallas Pets Alive adoptable pets are spayed or neutered, microchipped, and up to date on vaccines upon adoption. The standard minimum donation for dogs over six months to seven years is $200, puppies under six months is $250, dogs eight years and over are $100 unless specified otherwise. You can view all adoptable pets and fill out an adoption application online on our website at http://dallaspetsalive.org/adopt/adoptable-dogs/ . For more information, you can email adopt@dallaspetsalive.org.
Apply to Adopt Winston XI Today