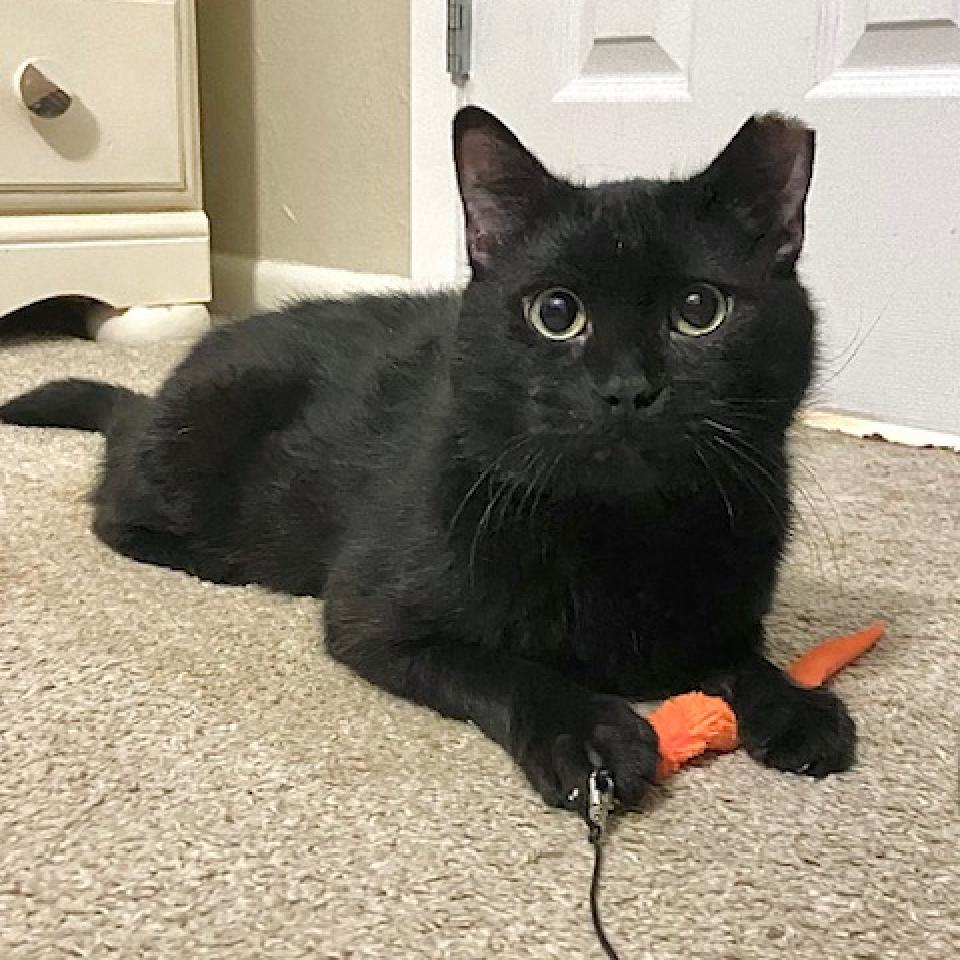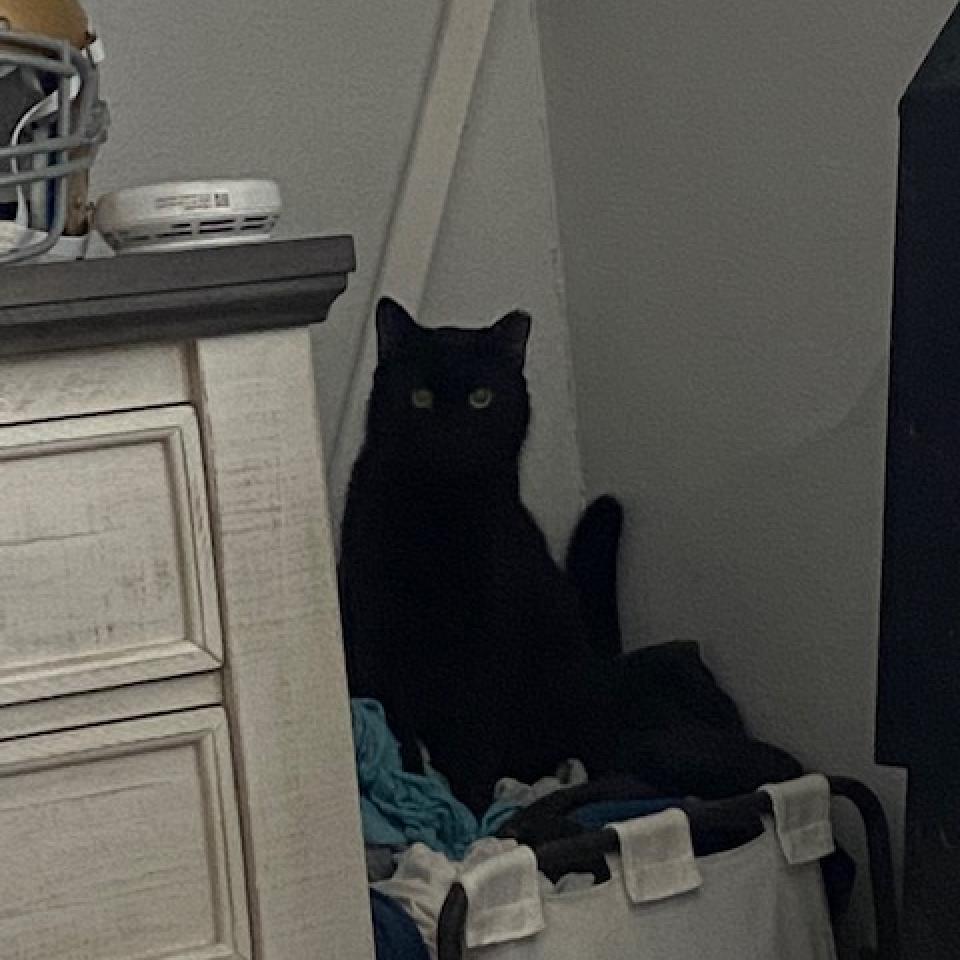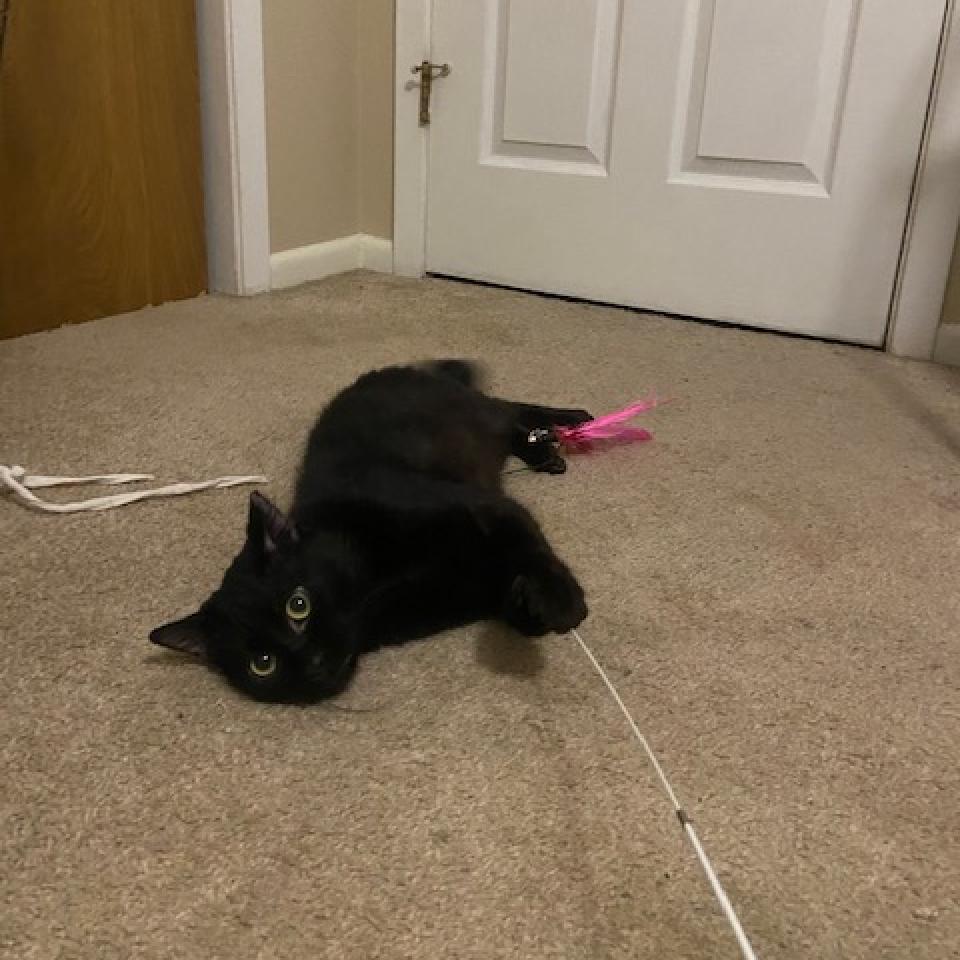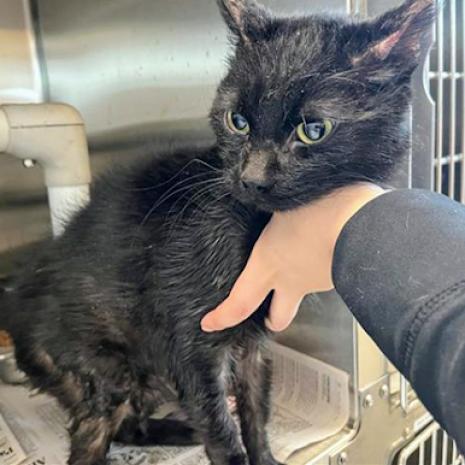 Meet Ollie VIII!

Hello there, my name is Ollie. I am a 6 year old black male cat. I love other animals and am super comfortable with other cats and dogs. I am yet to meet children so not sure how we will get along. I am fully house trained and cleanliness is next to godliness for me! I stick to my cat tree and toys because I respect the integrity of stuff that is not mine. I was picked up as a stray but there has been 0 trouble in that regard as I am a good boy!
I love to be active and play with a variety of toys. So, obviously I am super hungry all the time. High metabolic rate it is...I love humans in general because they are so entertaining and awesome! I want to love and be loved all the time. Sometimes I start playing with my claws and get rough. I am working on it with constant feedback from humans but still instinctually I have the lion, tiger, panther genes so it's hard to be civil and natural together...Little kids may get scared with my claw based playing.
I love to travel and am easy to handle so if you are the backpacking type I am all up for it! I have no medical issues, am super youthful and fun to be with. So, come on let's get going.
All Dallas Pets Alive adoptable pets are spayed or neutered, microchipped, and up to date on vaccines upon adoption. The standard minimum donation for cats over six months to seven years is $100, kittens under six months is $150, cats eight years and over are $50 unless specified otherwise. You can view all the adoptable pets and fill out an adoption application online on our website at http://dallaspetsalive.org/adopt/adoptable-cats/ . For more information, you can email adopt@dallaspetsalive.org.
Apply to Adopt Ollie VIII Today