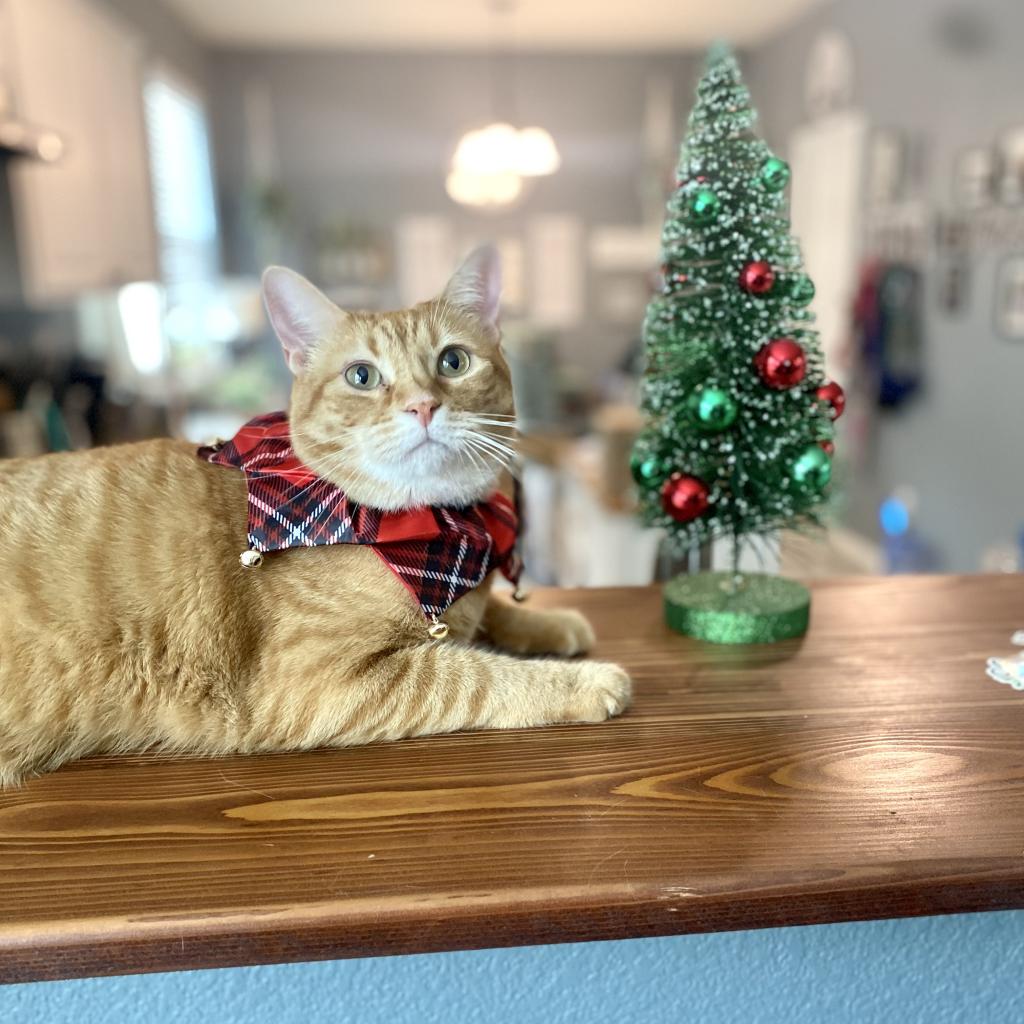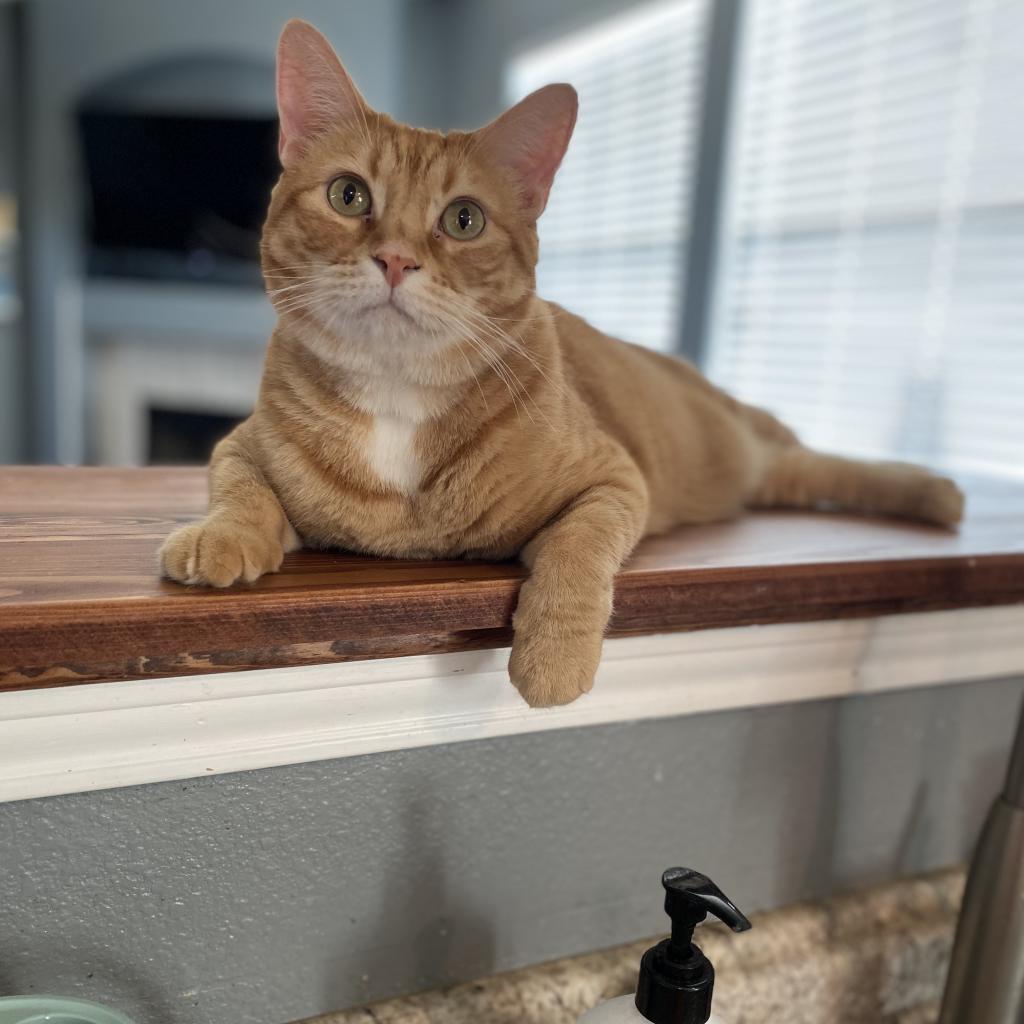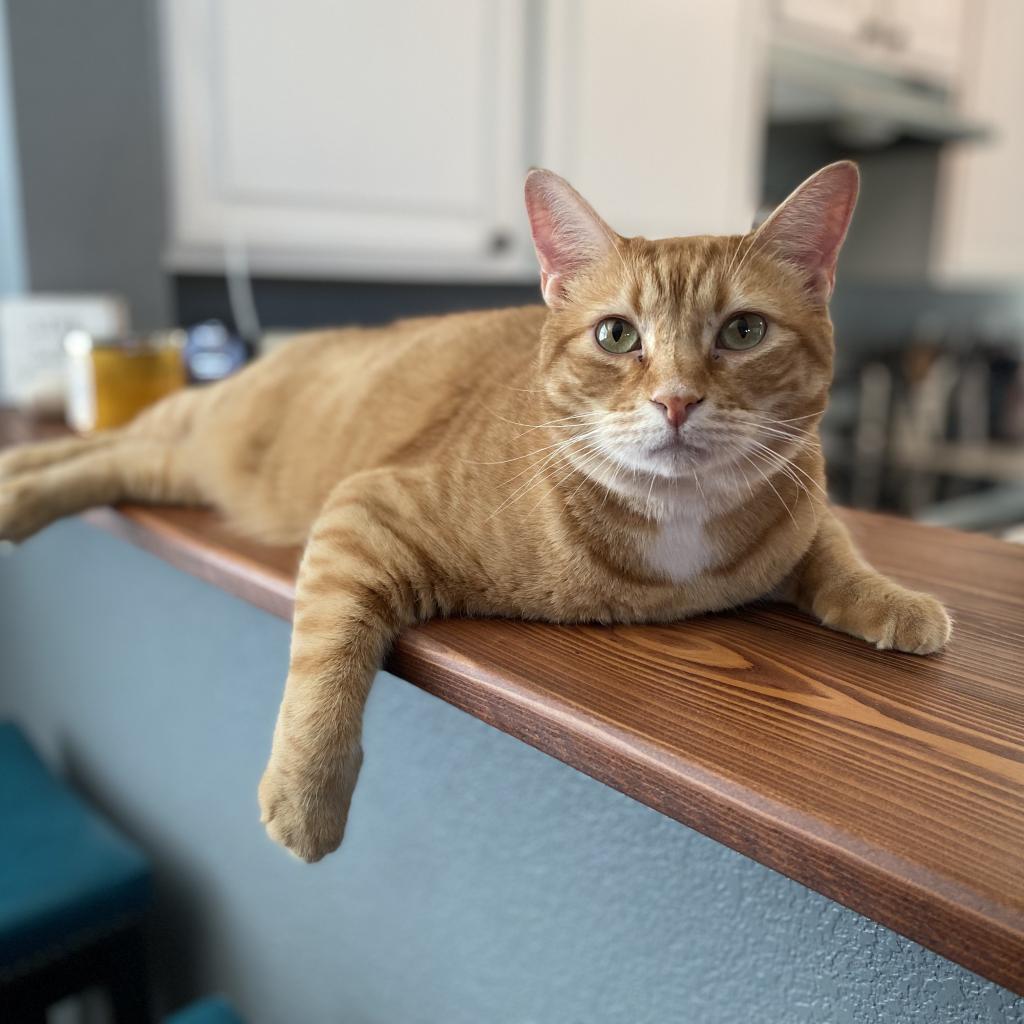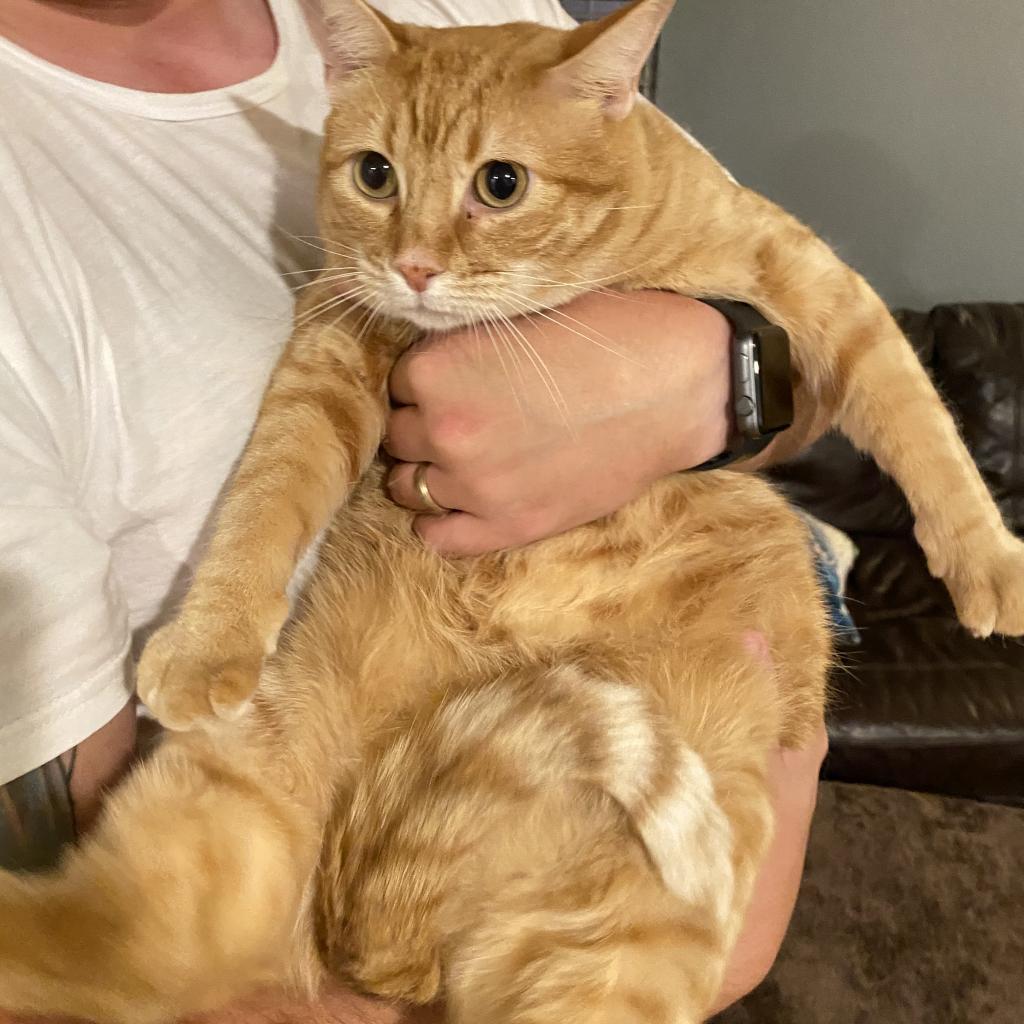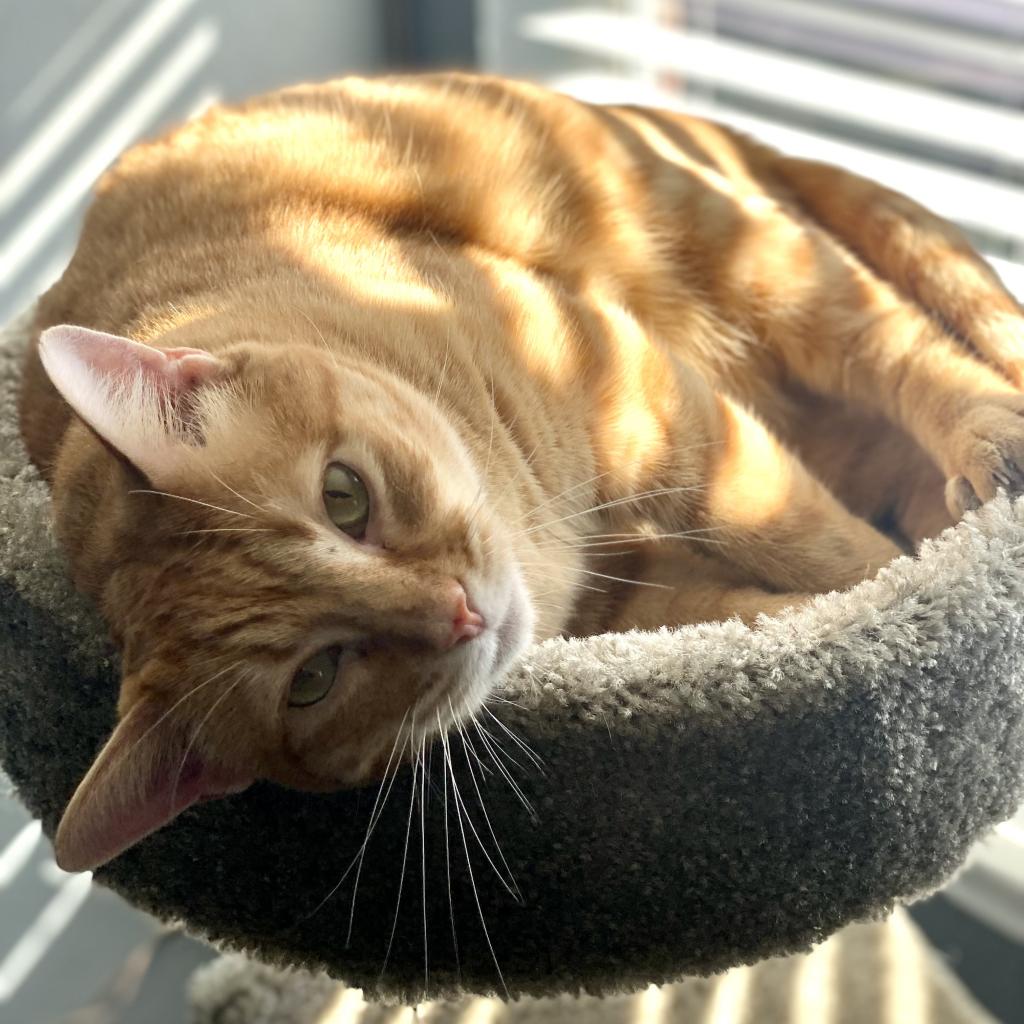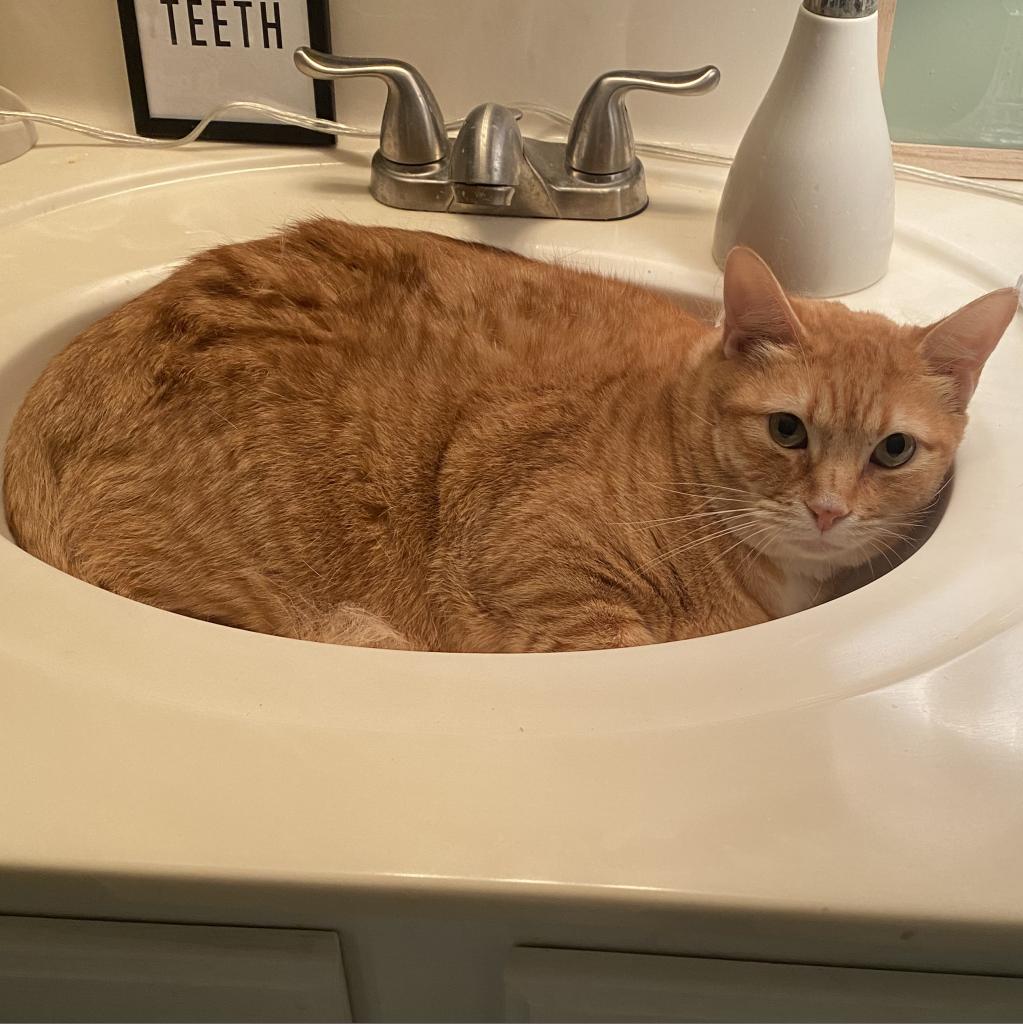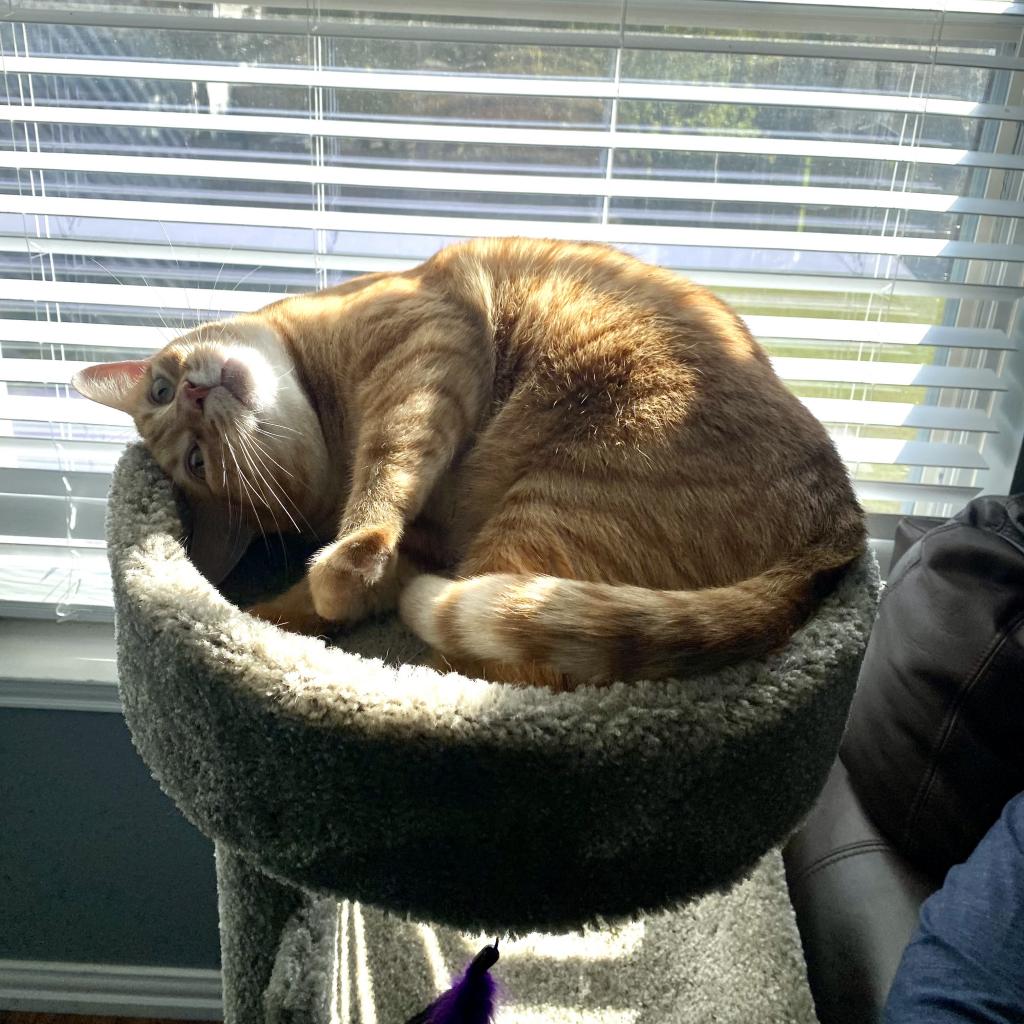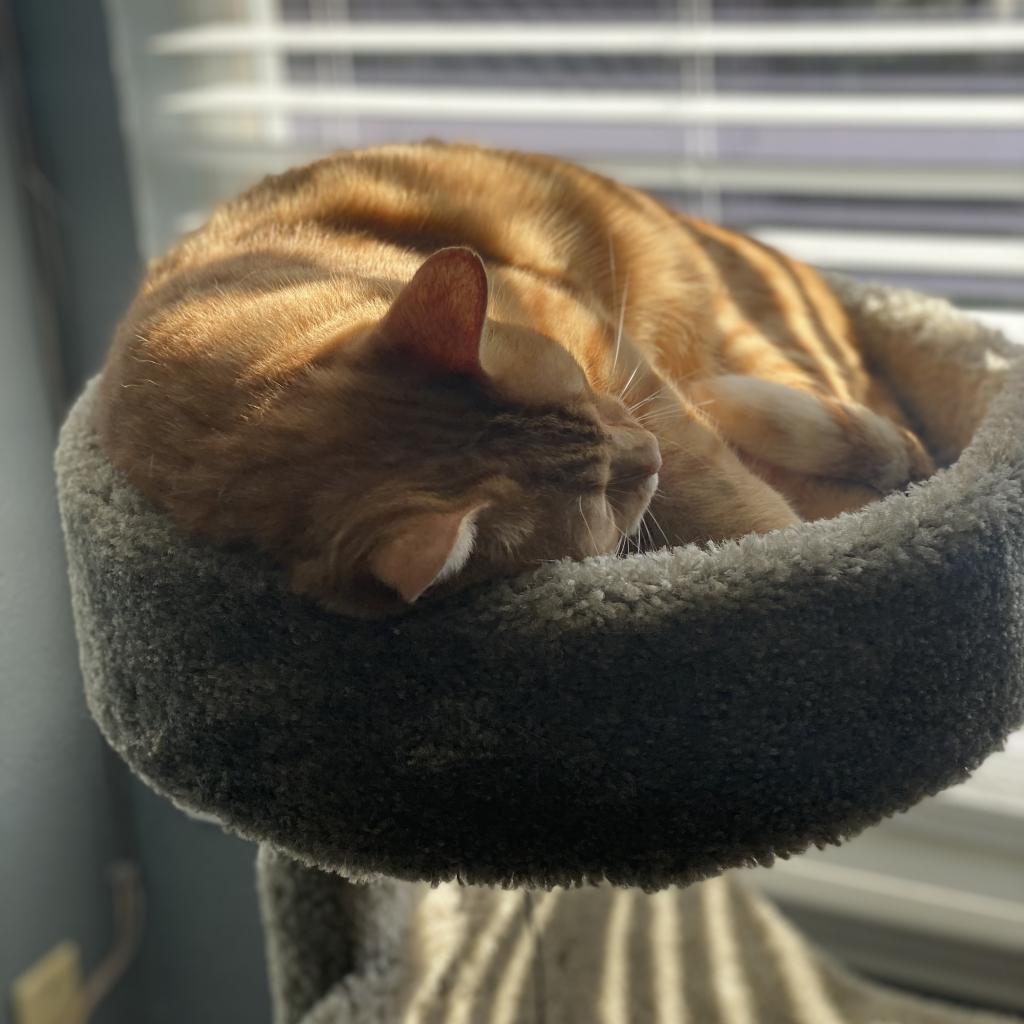 Meet Hero!

Meet Hero! The goofiest, cutest, orange tabby you will ever meet.
Hero is not only the most handsome boy, but the best boy. He is good with other cats, and good with his 4 foster dog siblings. He loves men, women, and even kids! He has never met a stranger. Hero does biiiiiig meows for attention. He also likes to be silly and open cabinets. He is fully litter box trained and does not scratch furniture.
Hero was going to be surrendered to Dallas Animal Services, but his foster saw him and knew she needed to foster ASAP. He was snatched up just in time, the day before being surrendered, and this boy never had to go to the shelter!
Hero's favorite activities include belly scratches, playing with his mouse toys, and exploring his cat tower. Hero loves to snuggle and be close to his people. He is easily handled and is a true gentleman at the vet. Hero LOVES to play hide and seek and peek-a-boo with his foster dad. (It is the funniest interaction!) Hero also will let you know exactly what he wants -- which is usually to eat, snuggle, or have your attention.
Hero is truly the best cat and will steal your heart. Apply to adopt Hero today!
All Dallas Pets Alive adoptable pets are spayed or neutered, microchipped, and up to date on vaccines upon adoption. The standard minimum donation for cats over six months to seven years is $100, kittens under six months is $150, cats eight years and over are $50 unless specified otherwise.