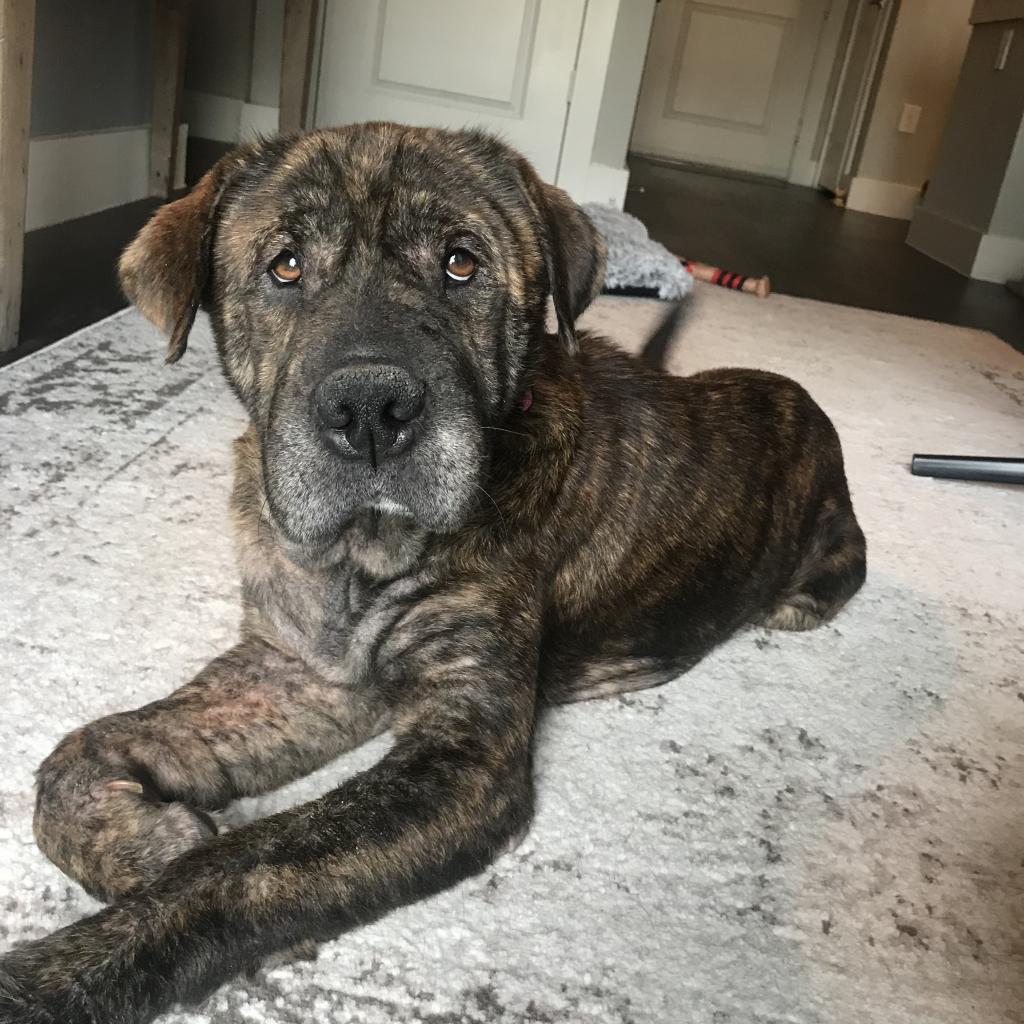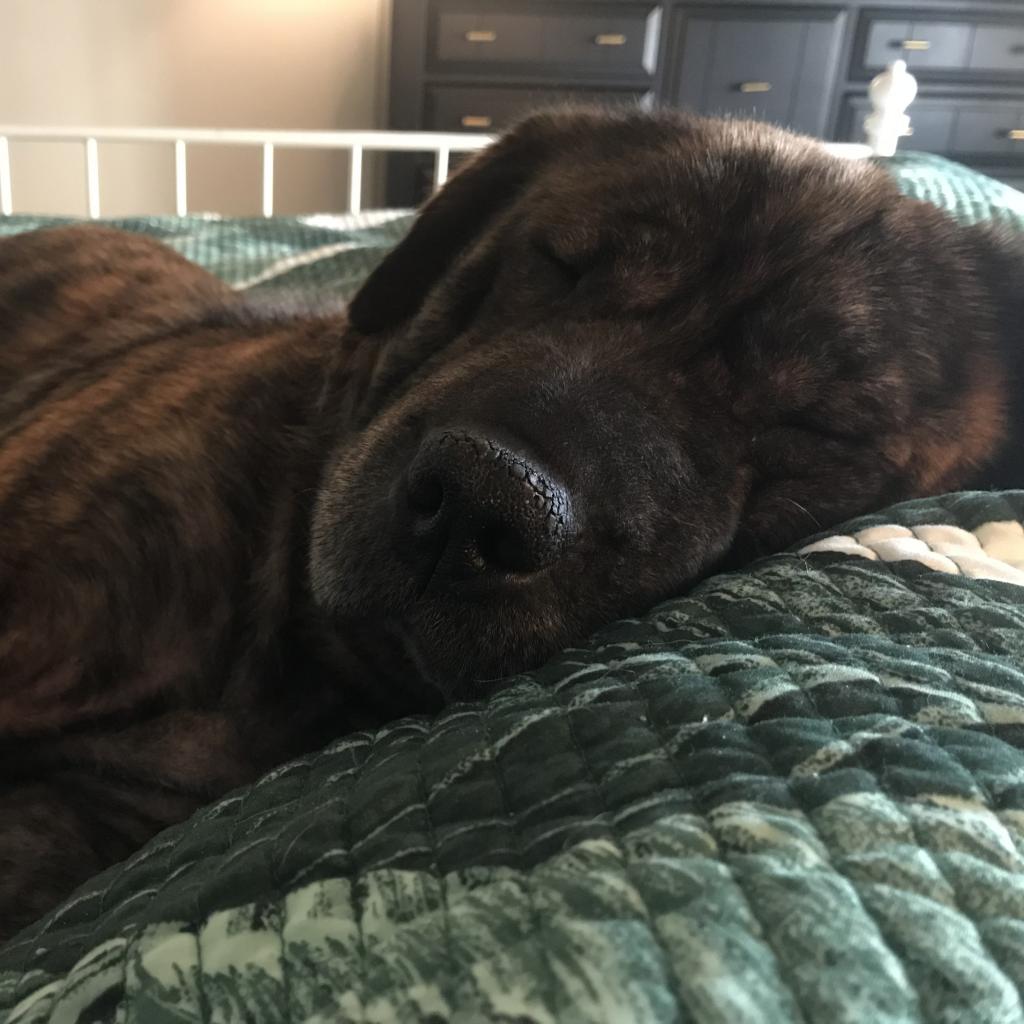 Meet Evie V!

Evie is an adorable house-trained four year old Shar Pei mix who has a brindle/brown coat. She is affectionate, calm, and sweet. Evie has learned how to sit and behaves well on walks 3-4 times a day. She has adjusted well to living in an apartment and would enjoy being around a human who is home often.
Evie's tail is always wagging, and she appreciates quality time being petted and playing with puzzle toys with treats inside. Belly rubs are her favorite, and she likes to put her head in your lap or give you a paw if you are sitting or laying with her.
Evie is excited to meet her forever people, and it could be you!
All Dallas Pets Alive adoptable pets are spayed or neutered, microchipped, and up to date on vaccines upon adoption. The standard minimum donation for dogs over six months to seven years is $200, puppies under six months is $250, dogs eight years and over are $100 unless specified otherwise.