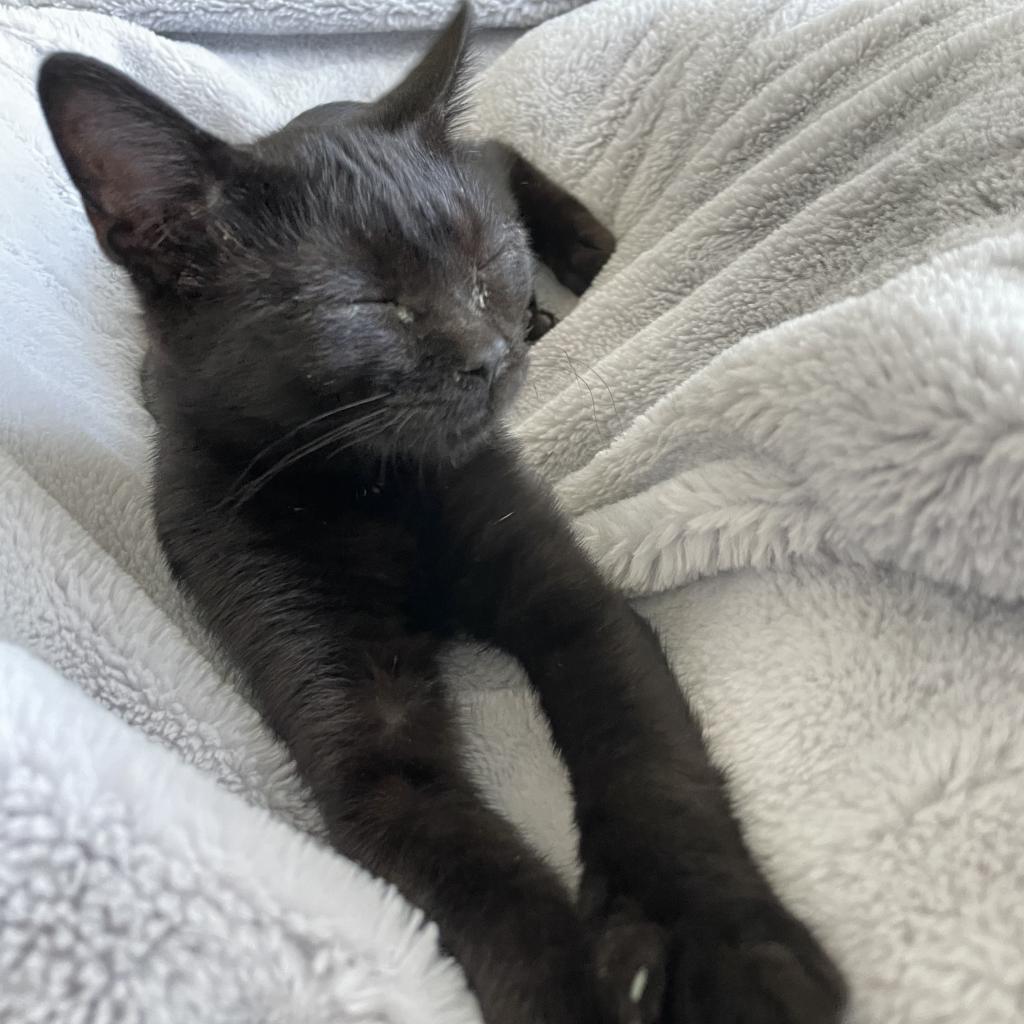 Meet Jackie O!

Say hello to Jackie O, a sweet little girl with beautiful black fur and a precious personality to match. Jackie O is five months old. She is litter box-trained and will use a scratching post. Although she hasn't had the opportunity to be around dogs or children, she loves to play with other cats.
But cats aren't the only creatures she loves. Jackie O craves human companionship. She enjoys being petted, cuddling in laps, and giving head bumps. When she's not snoozing in a sunny spot, she loves to play. She's particularly fond of feather toys.
The ideal home for Jackie O would be one where she gets lots of attention and affection. She would love nothing more than to find a human to bond with and love on. Because she doesn't like loud noises, she would probably do best in a calm environment. Do you have the perfect home for Jackie O? Contact DPA today to find out how to adopt her.
All Dallas Pets Alive adoptable pets are spayed or neutered, microchipped, and up to date on vaccines upon adoption. The standard minimum donation for cats over six months to seven years is $100, kittens under six months is $150, cats eight years and over are $50 unless specified otherwise.