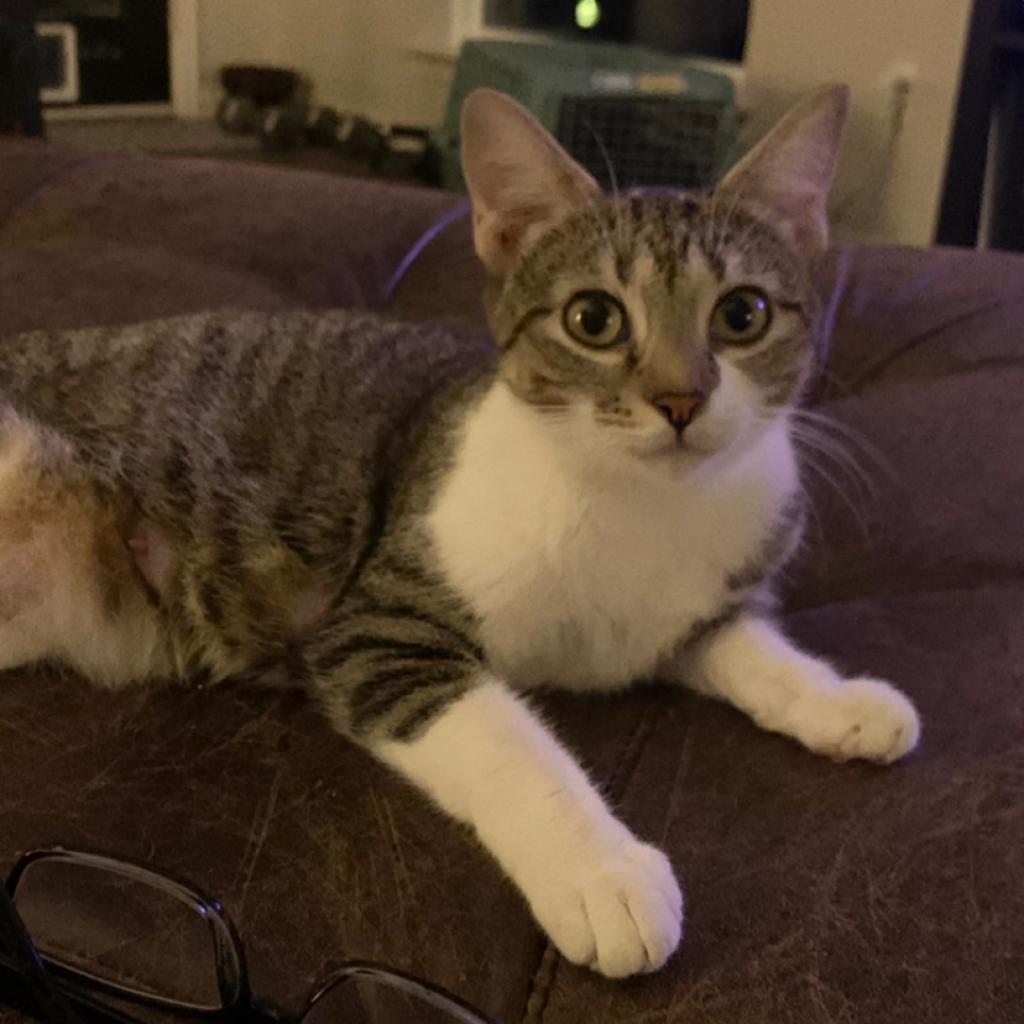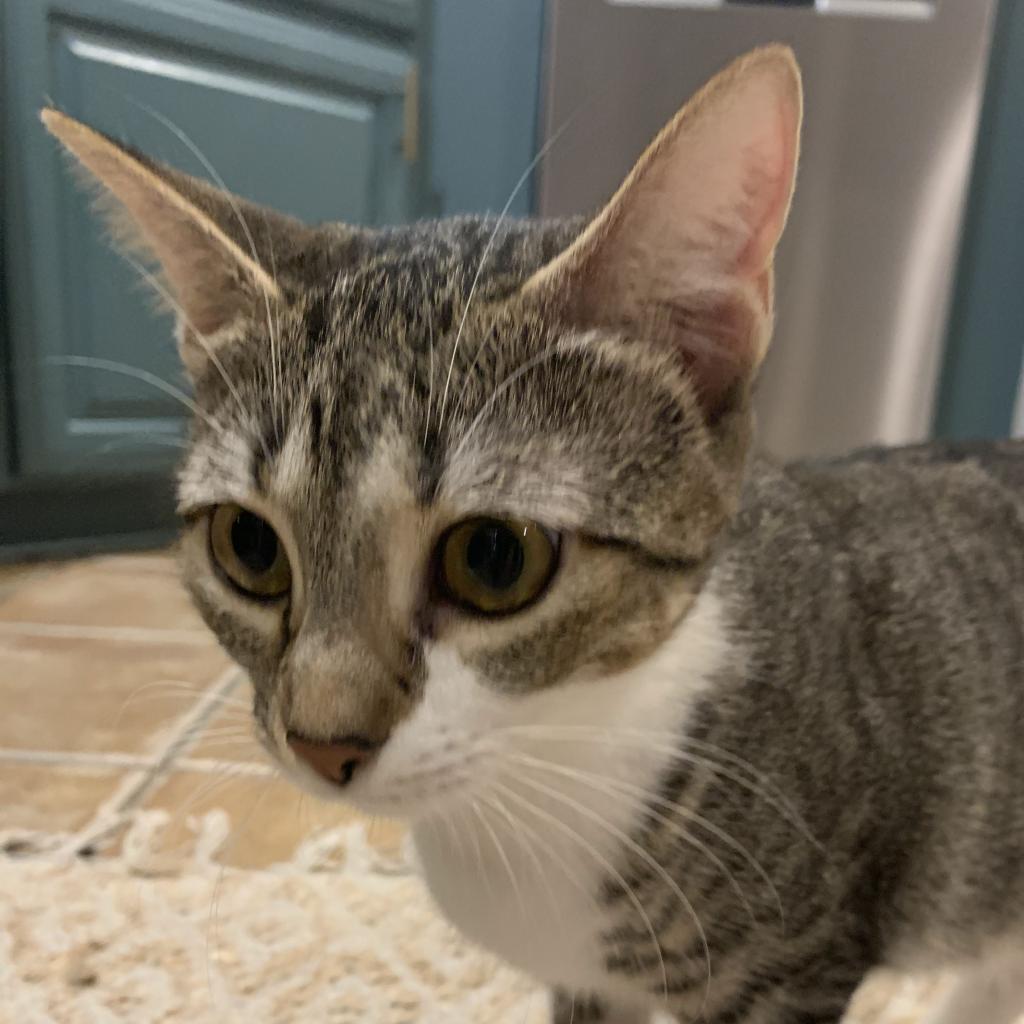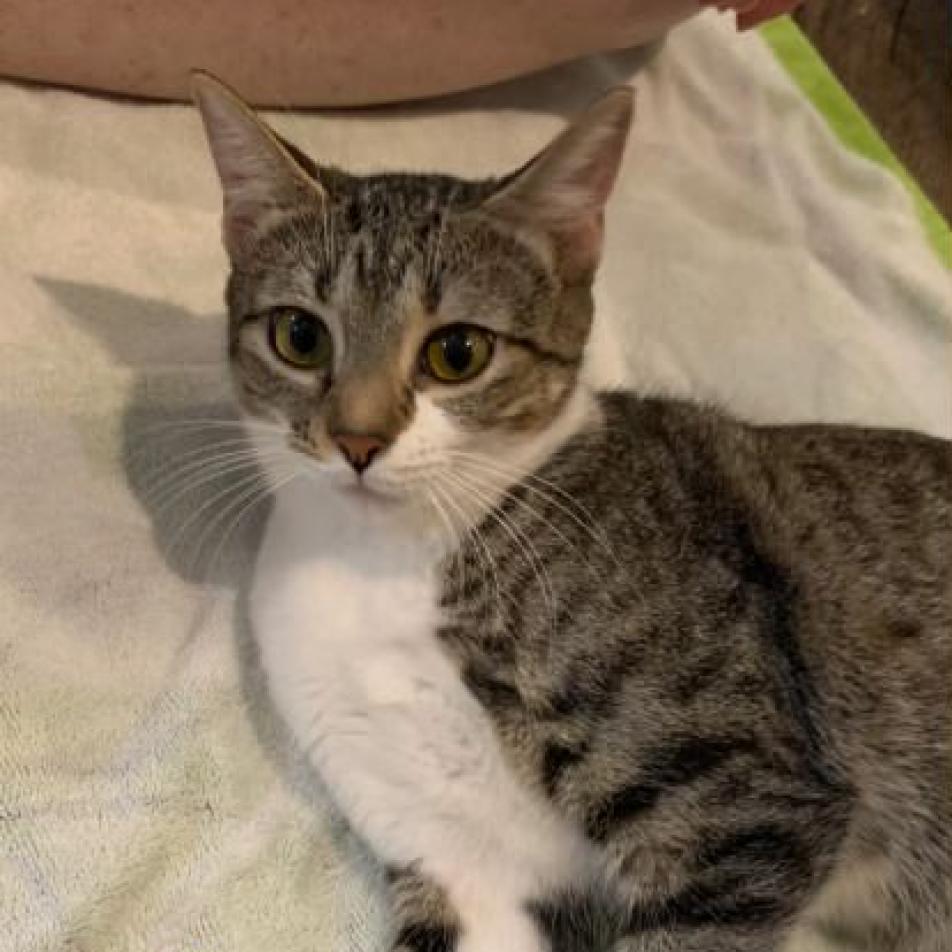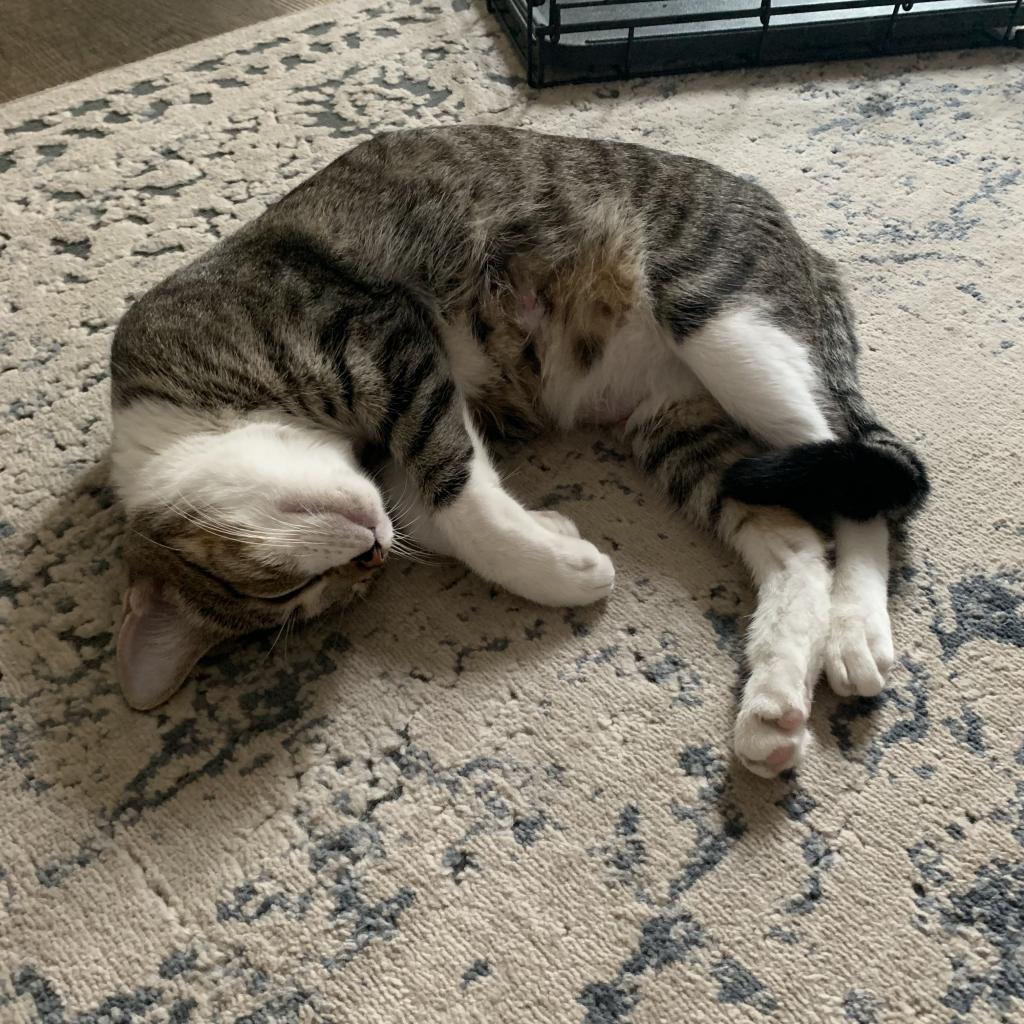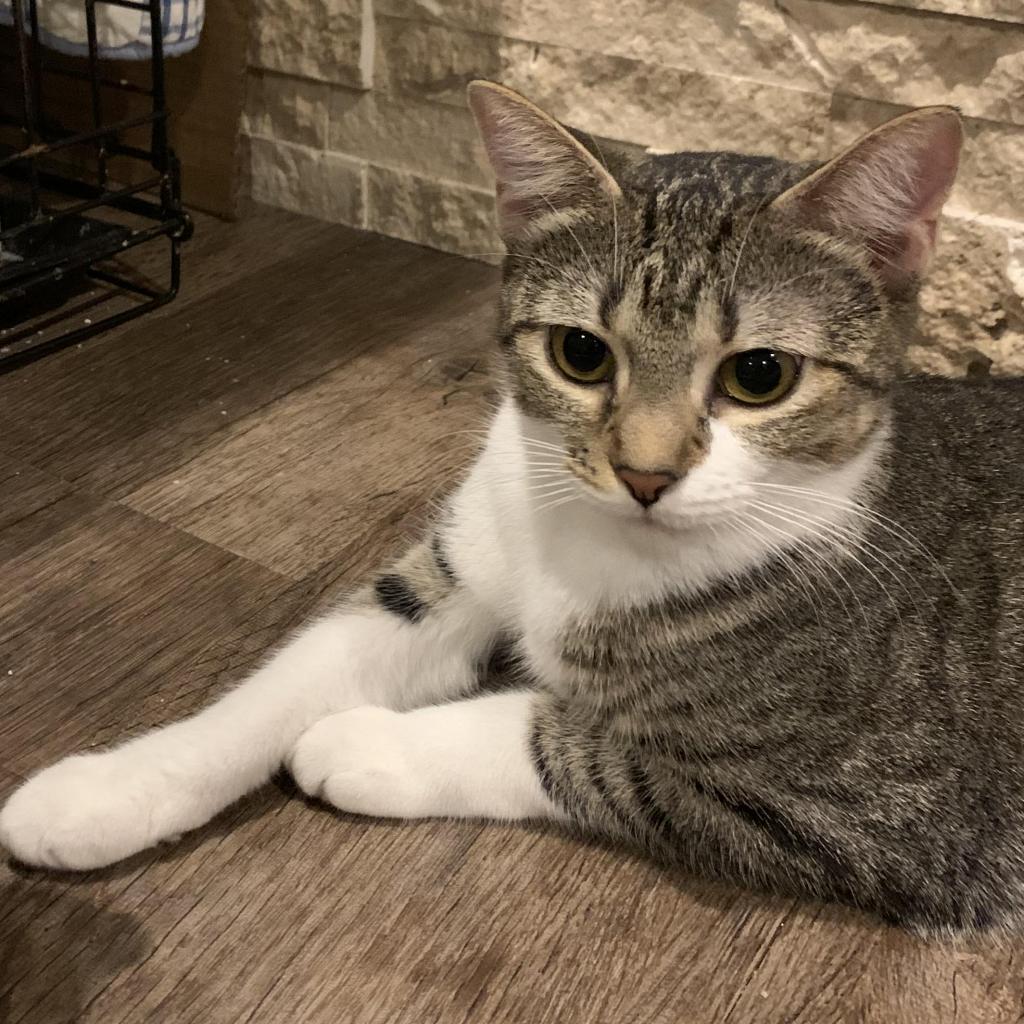 Meet Molly II!

Summer may have ended, but now is the perfect time to "fall in love with Molly II, an adorable 8-month-old tabby with beautiful white, brown and gray fur. This sweet little girl came to DPA after being found abandoned in the rain in the middle of the road. She was snuggled up protecting a dog who was abandoned with her. With her nurturing nature, it's no surprise that Molly is also a great mother who lavishes attention on her own kittens.
Molly is good with dogs, other cats, and kids. She's affectionate with humans too. She loves to communicate with people and will meow not only when she's hungry, but also when she wants attention. She's even friendly with strangers. Molly is litterbox- and scratching post-trained too!
Because she is so sweet and affectionate, Molly's ideal home would be one where she gets the attention she craves. She would also be fine in a home that already has other cats or dogs. Does Molly sound like the purrfect addition to your home? Then contact DPA today to find out how to adopt her.
All Dallas Pets Alive adoptable pets are spayed or neutered, microchipped, and up to date on vaccines upon adoption. The standard minimum donation for cats over six months to seven years is $100, kittens under six months is $150, cats eight years and over are $50 unless specified otherwise.