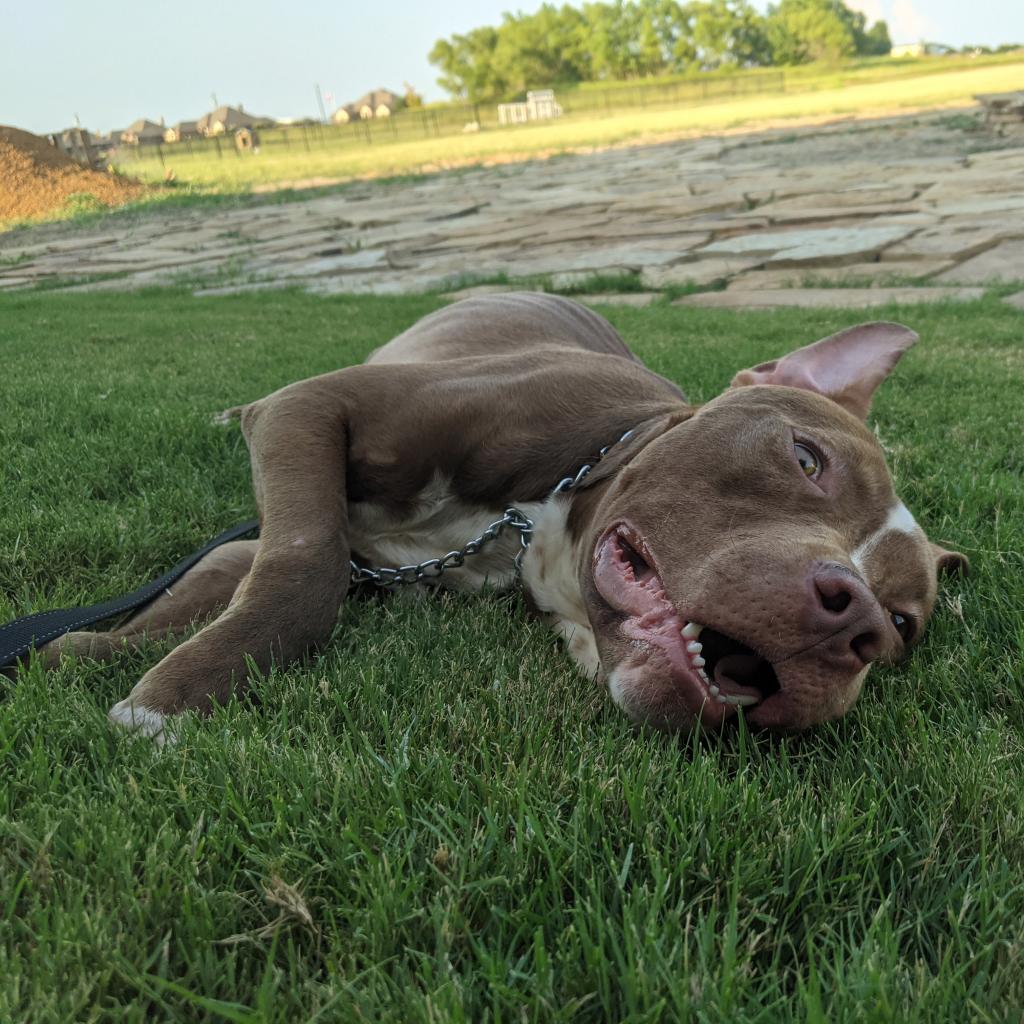 Meet Samson III!

Meet Samson! He's a goofy pit mix, around three years old, a smile that lights up the room and a tail that's always wagging! He's currently living in a loving foster home but would be elated to have a forever family to call his own. Samson is the perfect pup for many reasons, but one of them is that he comes already trained! He knows a range of commands, loves everyone, including other pups, and is housetrained. No crate anxiety; just a calm, sweet boy who's content to lay at your feet all day. He's always up for play time, but he relishes affection from his people. That's his favorite. The ideal home for Samson is one that will devote lots of time and attention to him. He loves his humans and deserves all the snuggles and love. Could Samson's forever home be with you? Apply to adopt him today!
This pet is available for pre-adoption and may not be officially ready for adoption, as it is still undergoing medical treatment. Depending on the medical status, a Meet and Greet may be put on hold until they can safely participate in a meeting with potential adopters. In some cases, this pet may be able to move to its forever home while it is still under the medical care of Dallas Pets Alive. If you are interested in learning more, apply now and one of our Adoption Counselors will discuss the options available so you can bring home your new furry family member! Applications are processed in the order in which they are received; please be aware that this pet may have interested applicants ahead of you.
All Dallas Pets Alive adoptable pets are spayed or neutered, microchipped, and up to date on vaccines upon adoption. The standard minimum donation for dogs over six months to seven years is $200, puppies under six months is $250, dogs eight years and over are $100 unless specified otherwise.