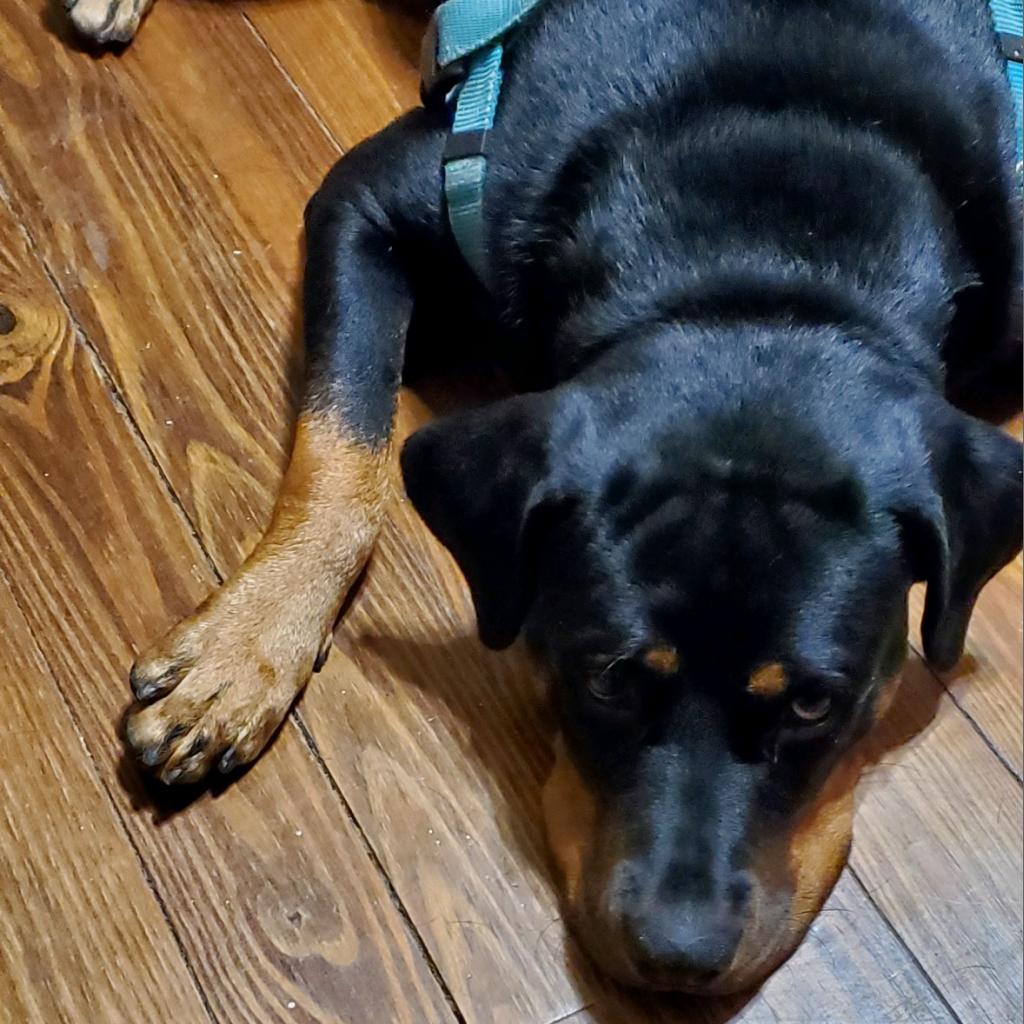 Meet Mamacita!

Mamacita had a rough start... she was dumped on side of road, with puppies, who are all who are now grown and with new families. Mamacita is now ready to be the fun loving pup she is and is looking for her own family.
Mamacita is a sporty girl who can fetch, sit, drop and comes running when called - the perfect outgoing companion for an active family. As a young adult she has great energy, she loves to zoom around the yard and chase down a thrown ball or stick. She is also great with other dogs, she plays hard so will does best with larger dogs. She just loves riding in the car, looking for adventure. She, like most Rottweilers, will bond strongly with her 'special person'. She needs an understanding owner who can work with her to become more independent and who has time to be home with her for part of the day. In her words "I'm a goofy bundle of enthusiasm, so I need to join a family with adults or older children.
Can you be Mamacita's fur-ever? Are you ready for her boundless joy and enthusiasm? Adopt Mamacita today!
All Dallas Pets Alive adoptable pets are spayed or neutered, microchipped, and up to date on vaccines upon adoption. The standard minimum donation for dogs over six months to seven years is $200, puppies under six months is $250, dogs eight years and over are $100 unless specified otherwise.