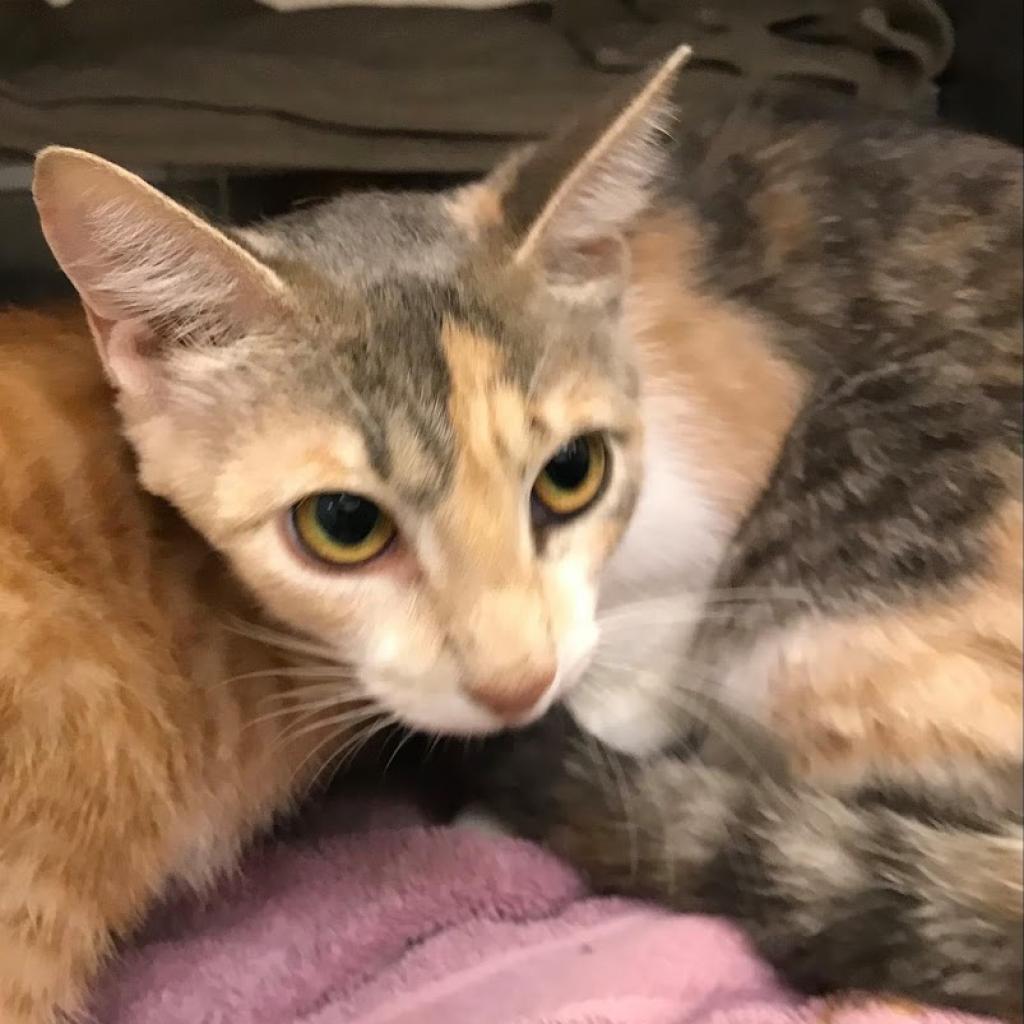 Meet Cookie!

Say hello to Cookie! And as her name suggests, she's as sweet as can be. She's currently getting lots of love in a foster home but would love a forever home to call her own.
Cookie seems to have been an indoor cat in her previous life because she's very comfortable in the home and has no interest in the outdoors. A perfect stay-home buddy! She knows how to use the litter box and scratching post, and is a decently active cat. She's less than two years old so she still has plenty of spunk! As for affection level, she'll never turn down snuggles from her people. She'll sleep on the bed, too, if she's allowed to. She also likes other cats but hasn't met any dog or kid friends just yet.
The ideal home for Cookie is one that will give her a good balance of activity and snuggles. She also can be shy at first, so some patience at the beginning will be needed!
This sweet girl deserves the perfect forever home. Could that be with you? Apply to adopt Cookie today!
All Dallas Pets Alive adoptable pets are spayed or neutered, microchipped, and up to date on vaccines upon adoption. The standard minimum donation for cats over six months to seven years is $100, kittens under six months is $150, cats eight years and over are $50 unless specified otherwise. You can view all the adoptable pets and fill out an adoption application online on our website at http://dallaspetsalive.org/adopt/adoptable-cats/ . For more information, you can email adopt@dallaspetsalive.org.