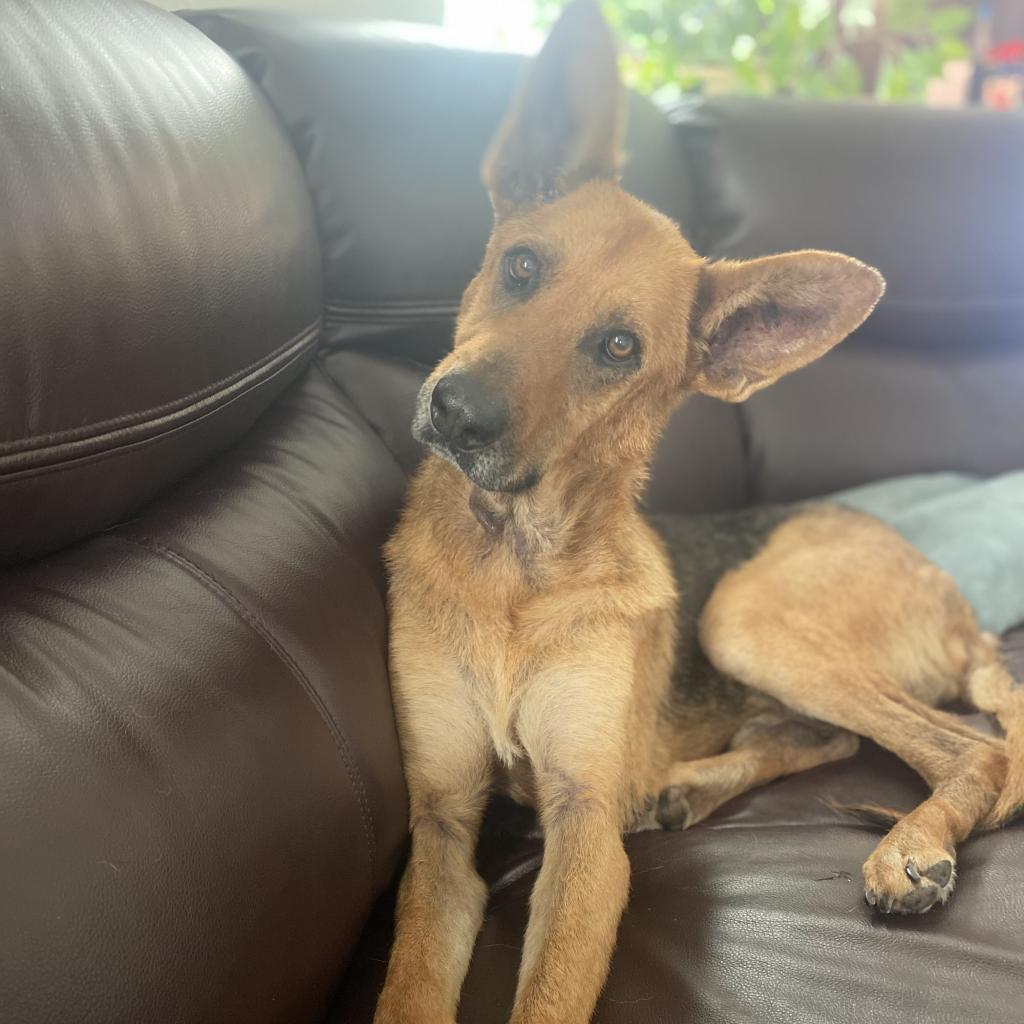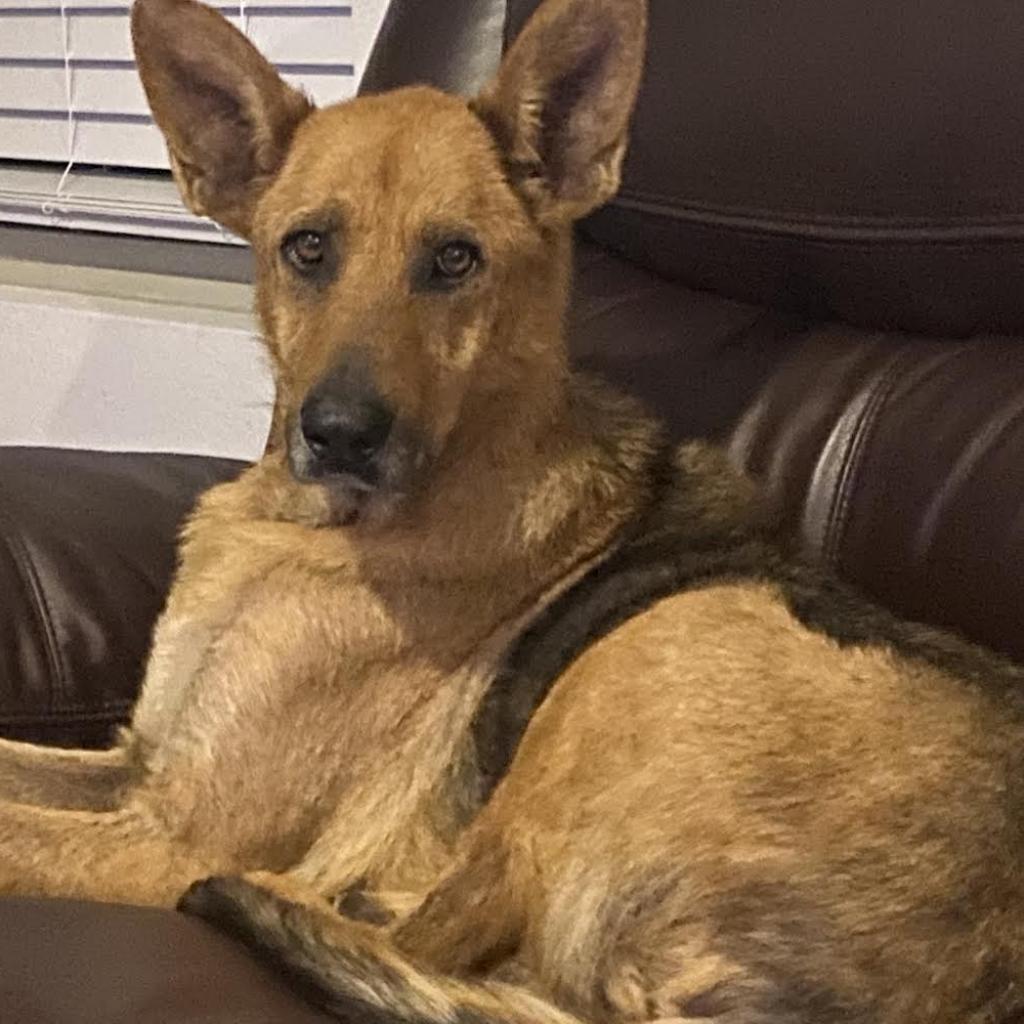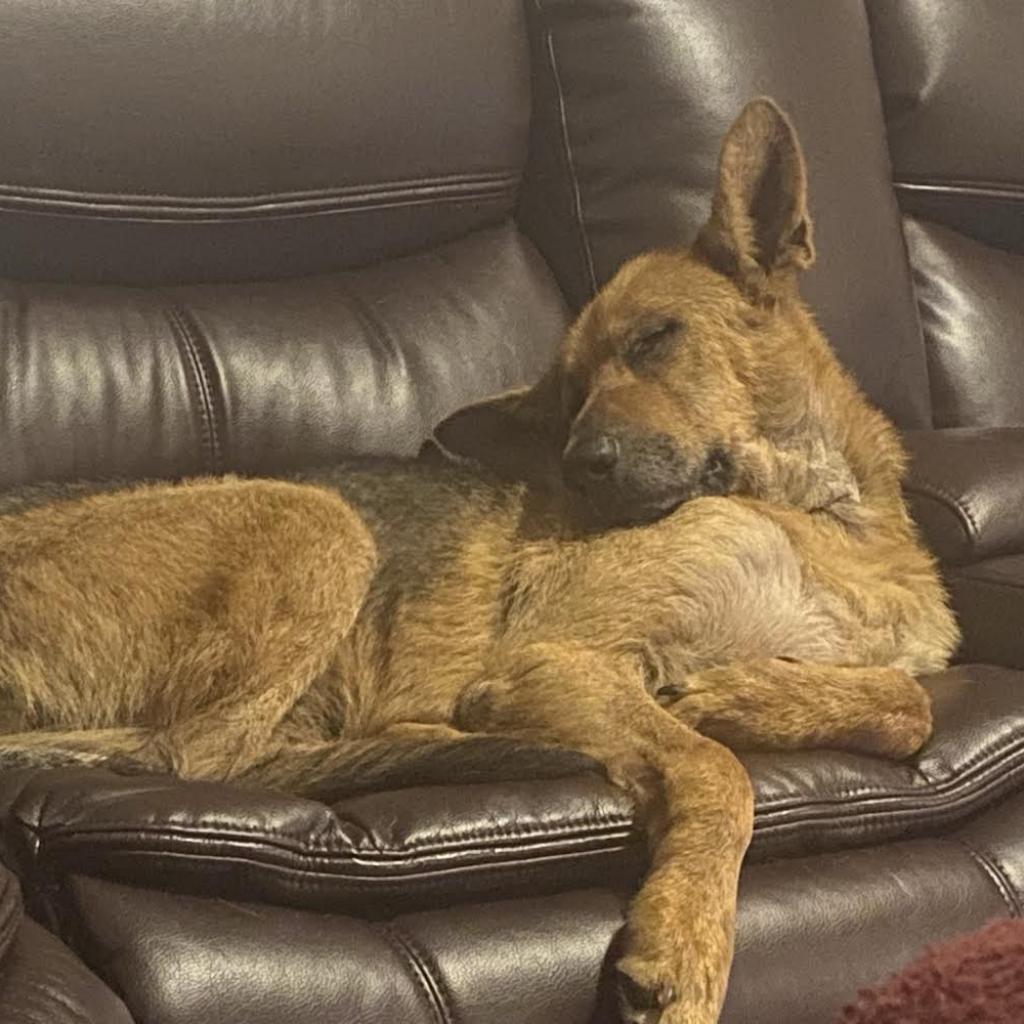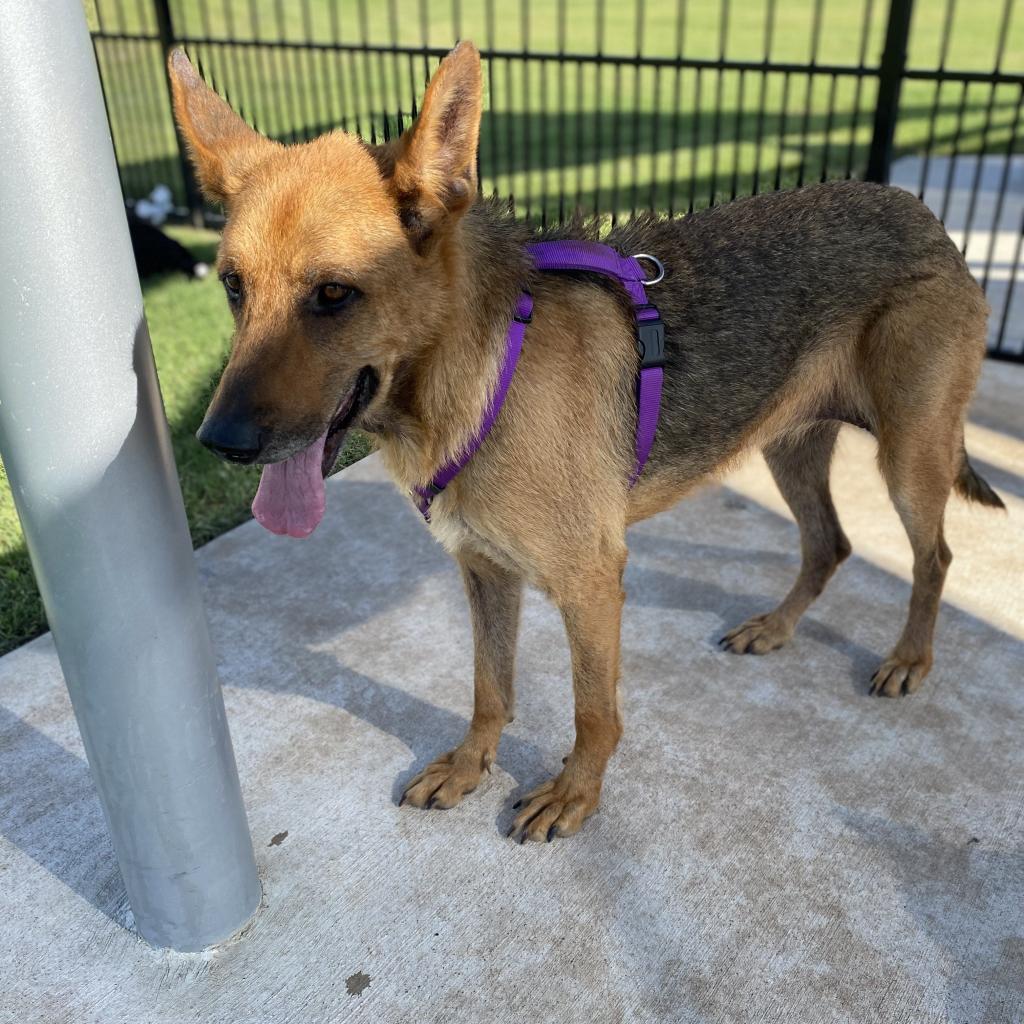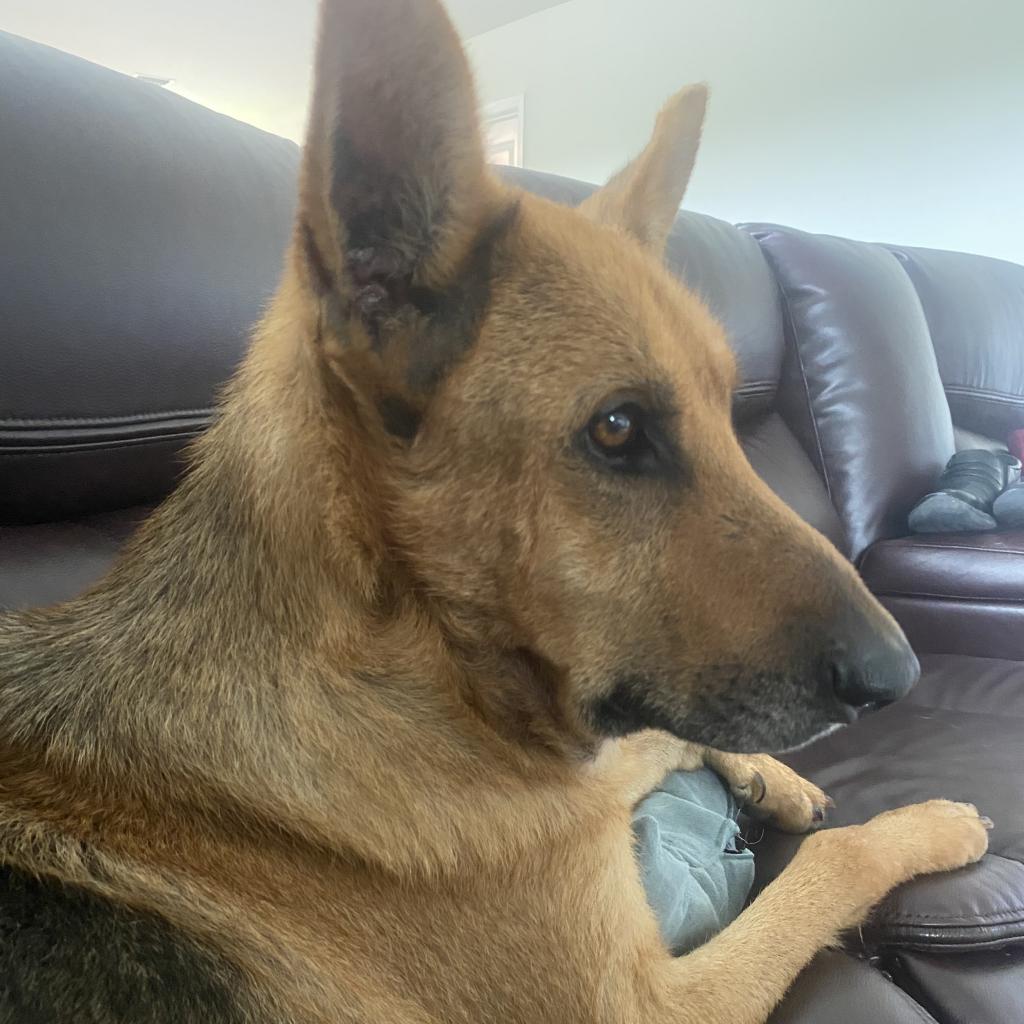 Meet Athena!

Athena had a #ruffstart as she was adopted as a puppy and then her family could no longer afford her care. After living outside with no medical care for a couple years, Athena was luckily enough to be surrendered to a Dallas Pets Alive! foster. Athena thanked her lucky stars and has never looked back now that she is with her amazing foster family! Athena even follows her hooooomans around to check out what they're doing before lounging on her favorite spot on the couch. (This of course is after she has tuckered herself out with zoomies at the dog park.)
This 5 year old, gorgeous German Shepherd is not only good with kids and other dogs, but she is as smart as a whip. She is potty trained, goes to her crate on command (and is good in her crate!!), she knows sit, down, shake, come, and currently working on "heel to refine her leash skills.
Athena is extremely affectionate...she doesn't care where or when, but she wants to cuddle her humans or dog friends! She loves to play with stuffed toys and will even bring you a toy to throw so she can fetch it! A good home for Athena would be one without cats and where she will be an indoor dog - these are non-negotiables.
Be careful when you meet eye contact wit her because it is almost impossible to resist those mesmerizing eyes just begging for you to smother her with love! Could Athena be the one for you? Apply to adopt her today!
Athena is available for pre-adopt only at this time as she is undergoing treatment for heartworms, but applications can still be completed. Applications for pre-adopt are processed in the order they are received.
All Dallas Pets Alive adoptable pets are spayed or neutered, microchipped, and up to date on vaccines upon adoption. The standard minimum donation for dogs over six months to seven years is $200 unless specified otherwise.