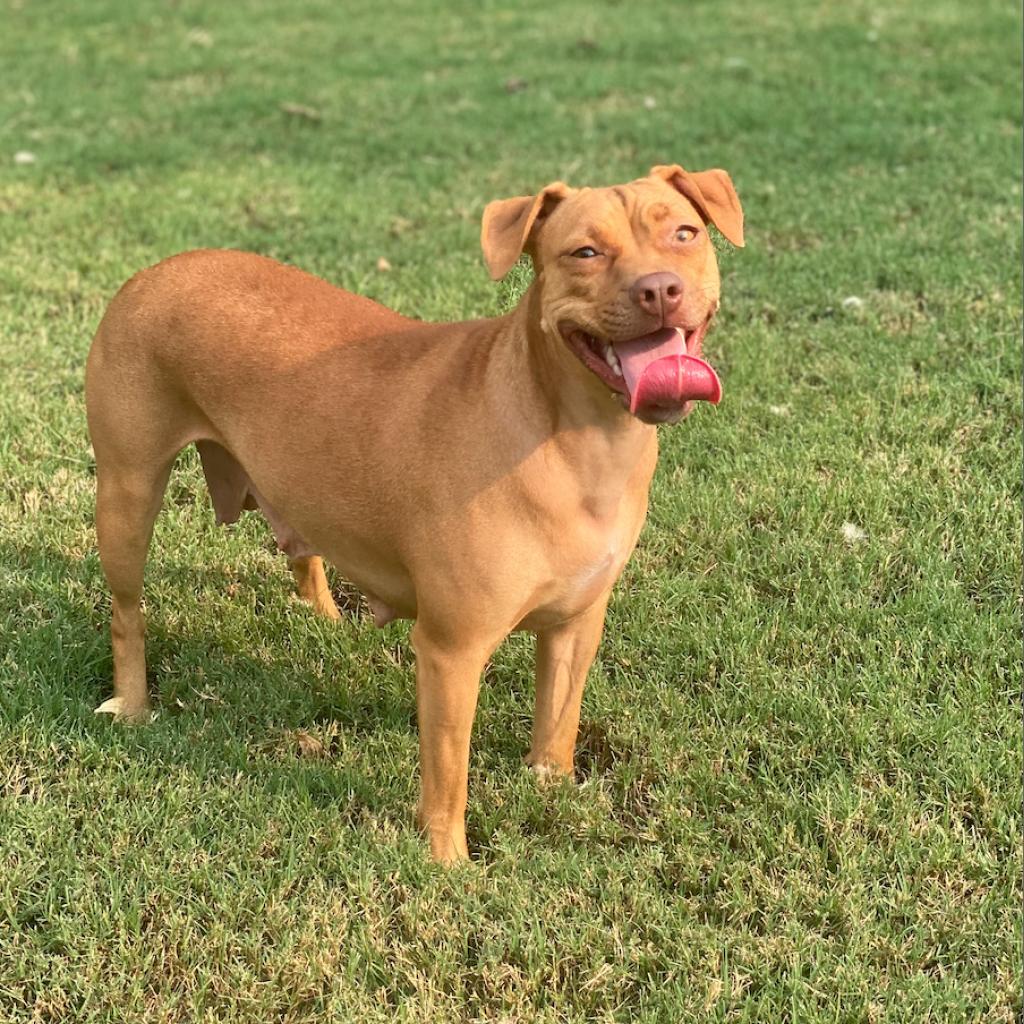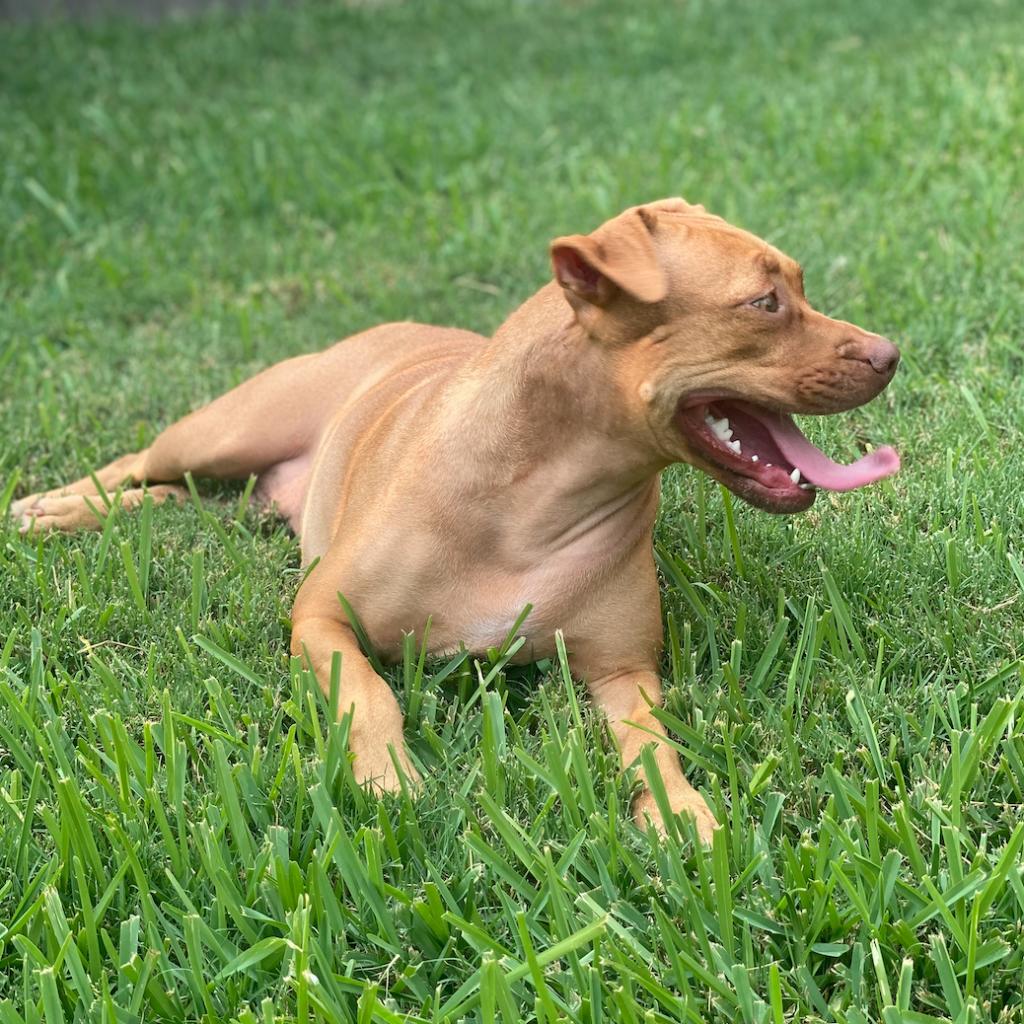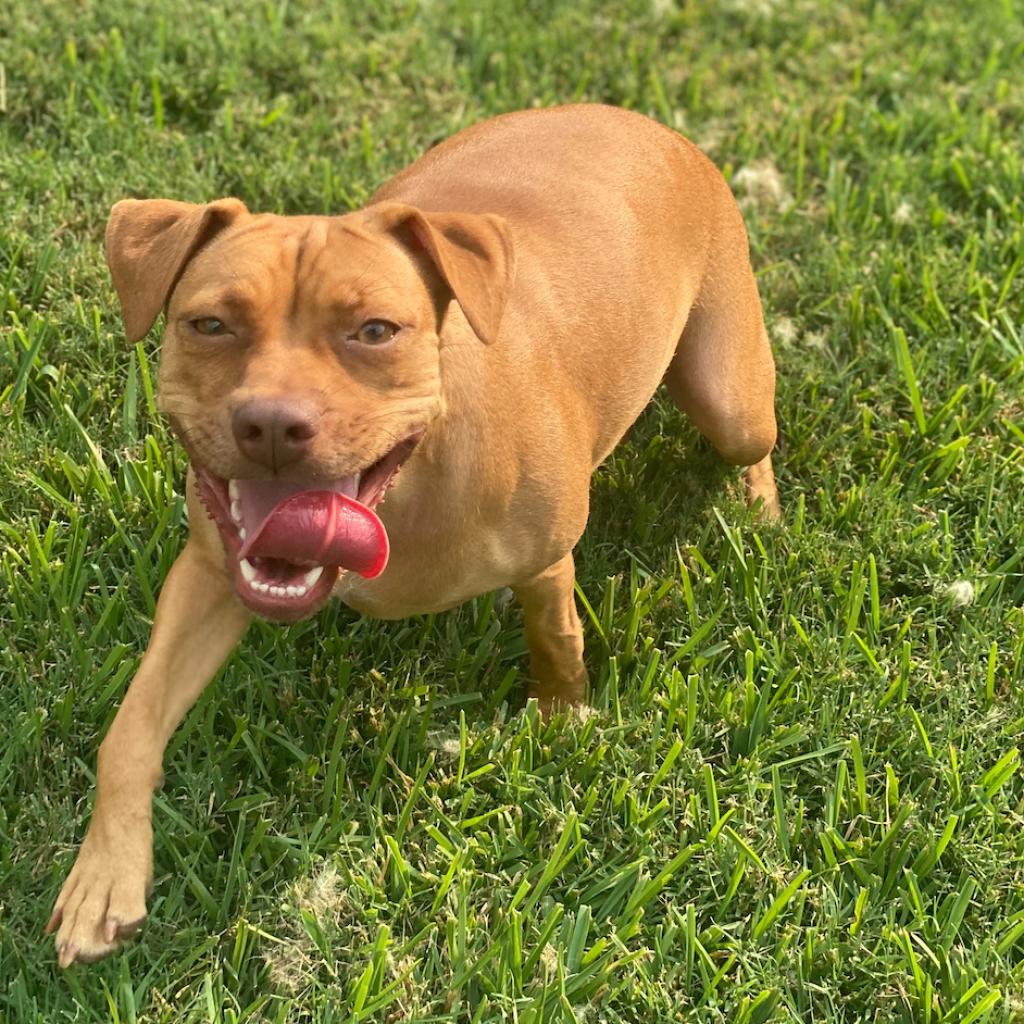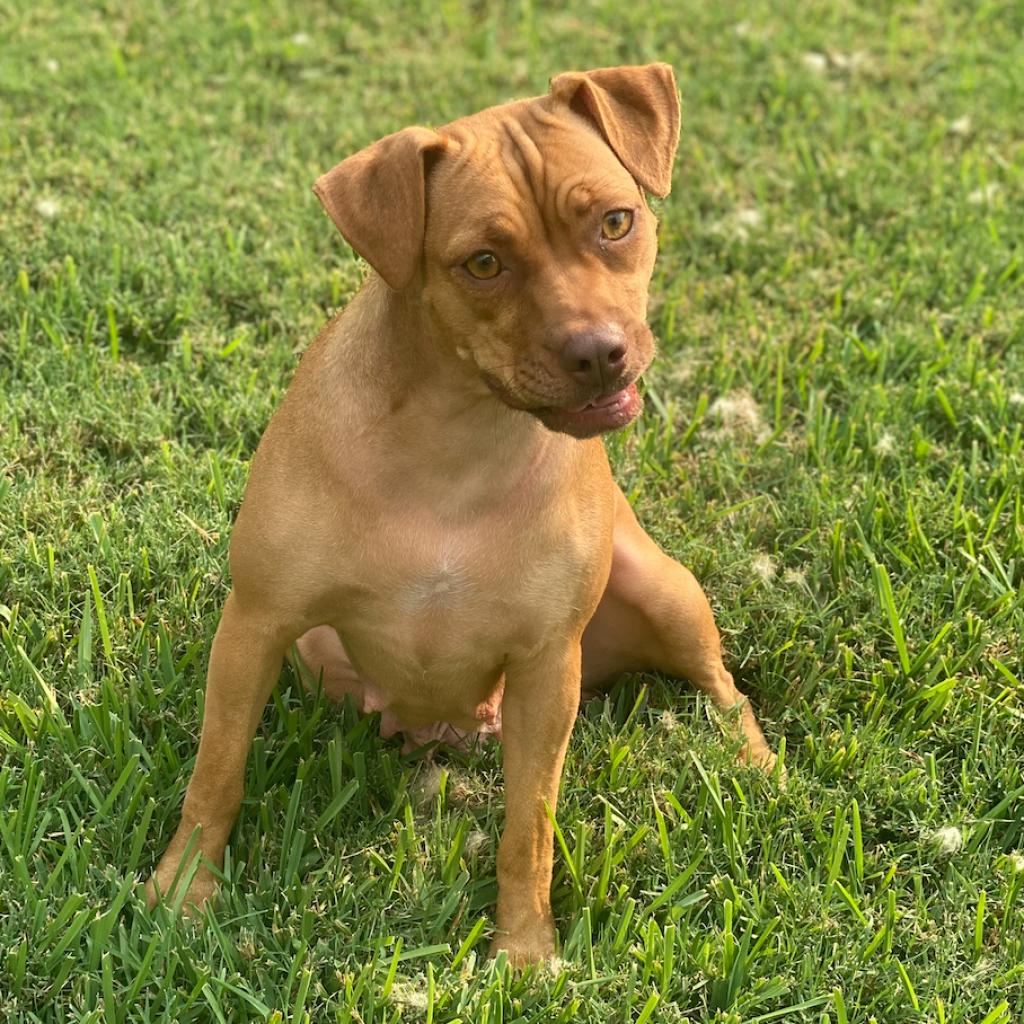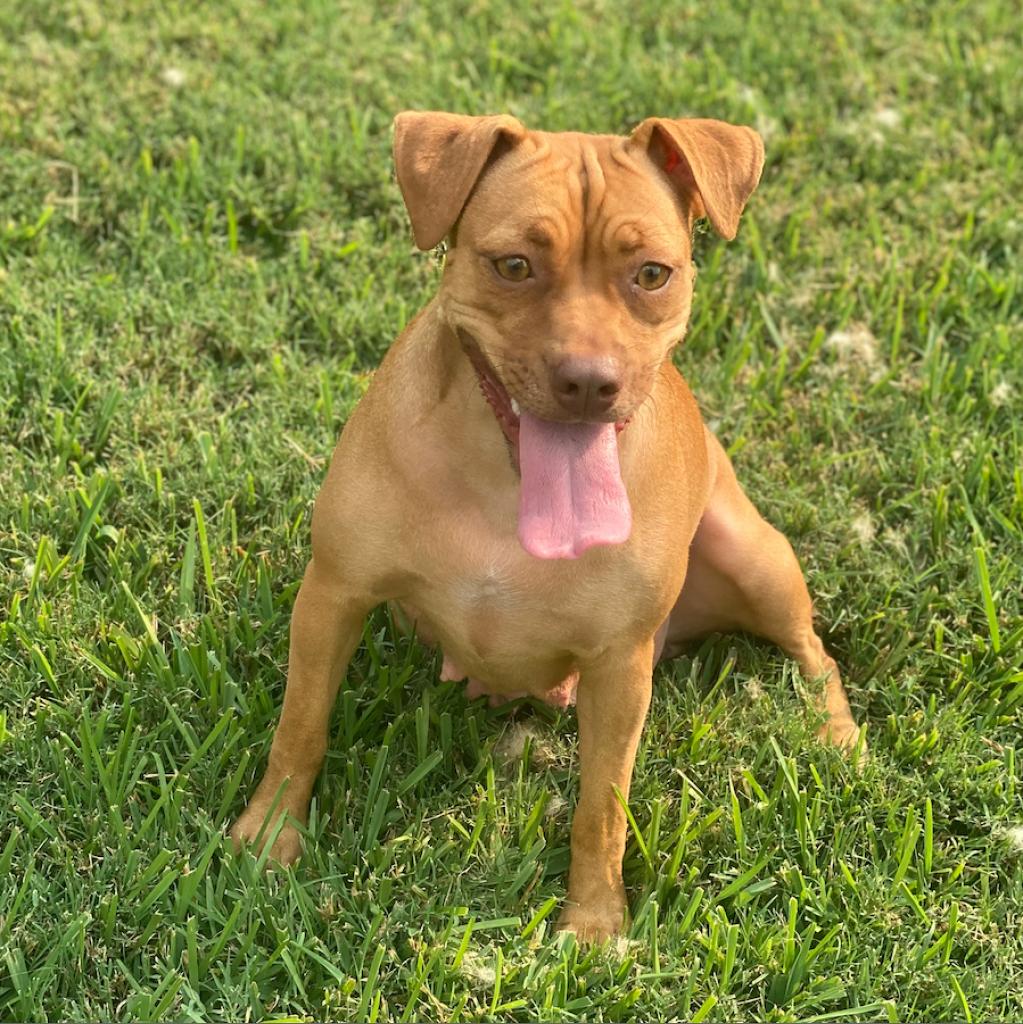 Meet Franky!

Franky came into Dallas Pets Alive with her 7 puppies. She was extremely scared, timid, but an amazing mother. Once her babies were weaned and she went to her own foster home she finally got to be the1 year old puppy she always wanted to be.
Franky is a small girl at about 28 pounds. She goes by Frank, Frankford, and Frankerdoodle. She loves to play with any and all toys, she loves to chew bones, and she can be convinced to do just about anything for a treat. She is potty trained and loves being in her cozy crate. Franky might be small, but boy she is MIGHTY. Her foster siblings are twice and triple her size, yet she can keep up with the big leagues. Franky plays hard with her furry friends. Franky would do best in a home with other playmates.
Franky's perfect day would start and end with snacks while having play time and snuggles in between. Franky is active and has great energy. Franky likes to sleep on her foster mom's head and they wake up every morning snuggling. She hopes to give you the same love, but please be patient with her as it does take some time to earn her trust. Once she learns to trust you, she will never look back and always give you unconditional love.
Could Frankster give you neck snuggles and kisses? Are you ready for the real meaning behind "who rescued who? Apply to adopt Franky today!
All Dallas Pets Alive adoptable pets are spayed or neutered, microchipped, and up to date on vaccines upon adoption. The standard minimum donation for dogs over six months to seven years is $200, puppies under six months is $250, dogs eight years and over are $100 unless specified otherwise.