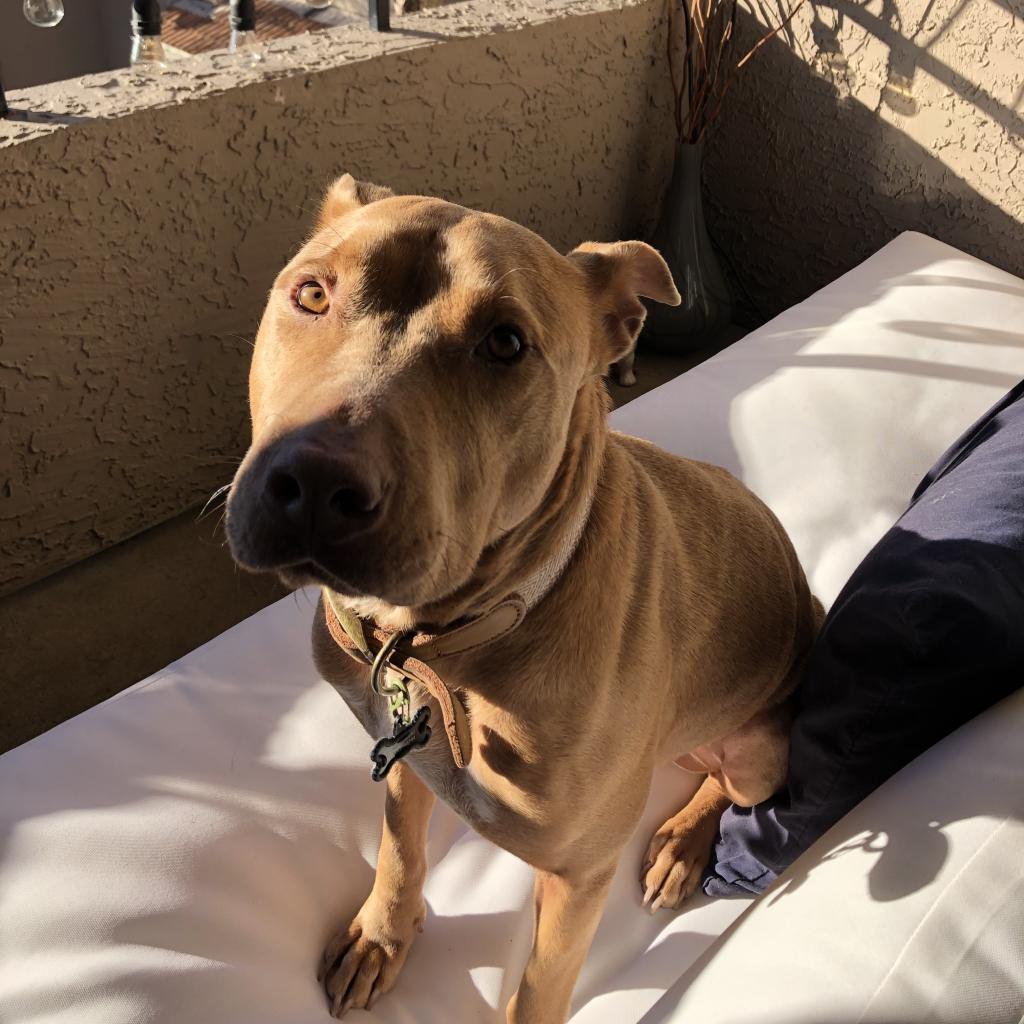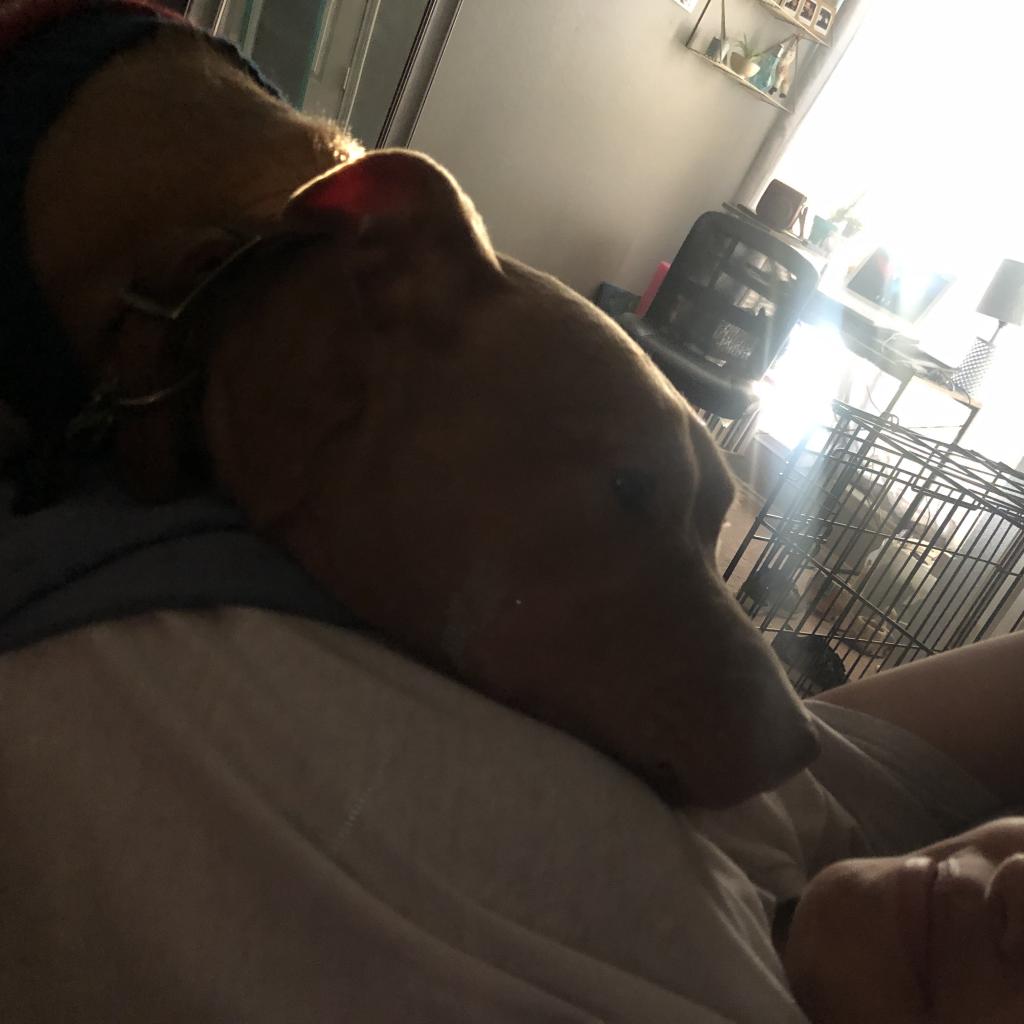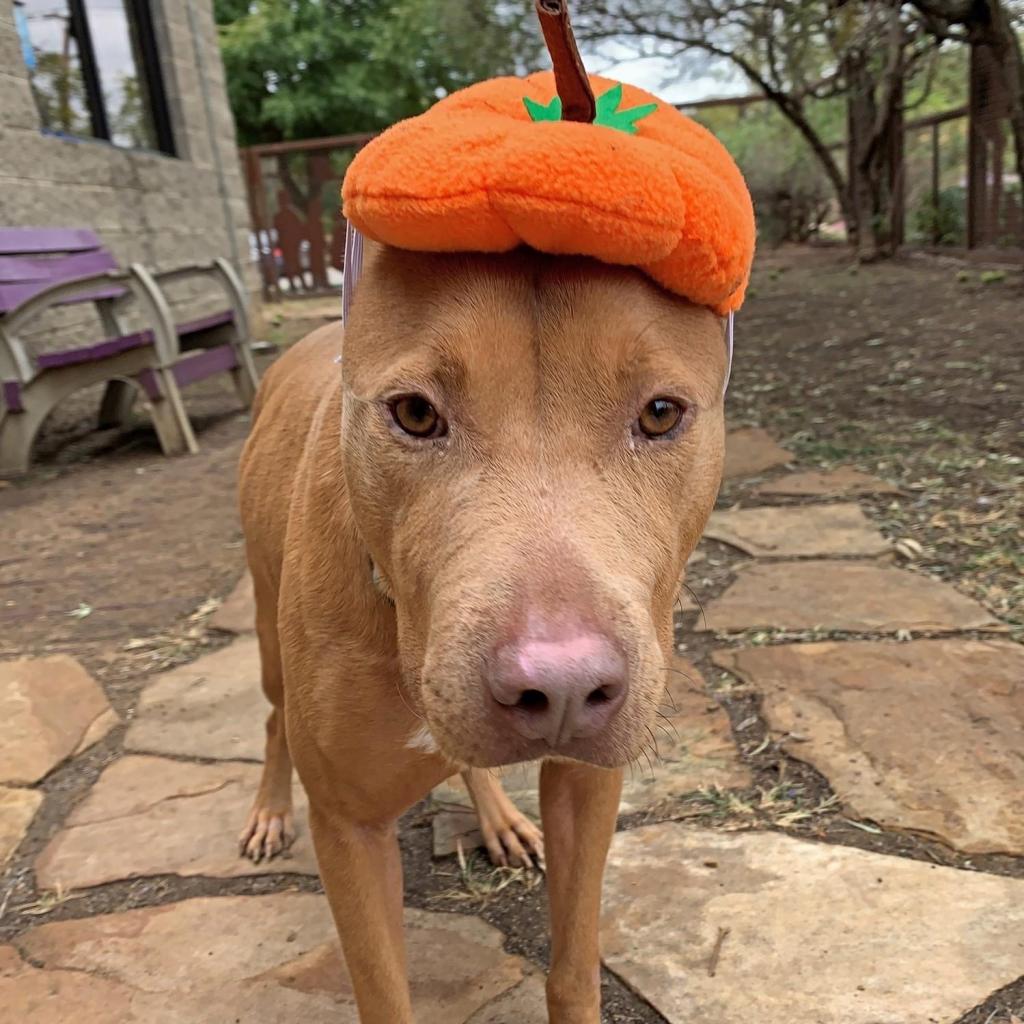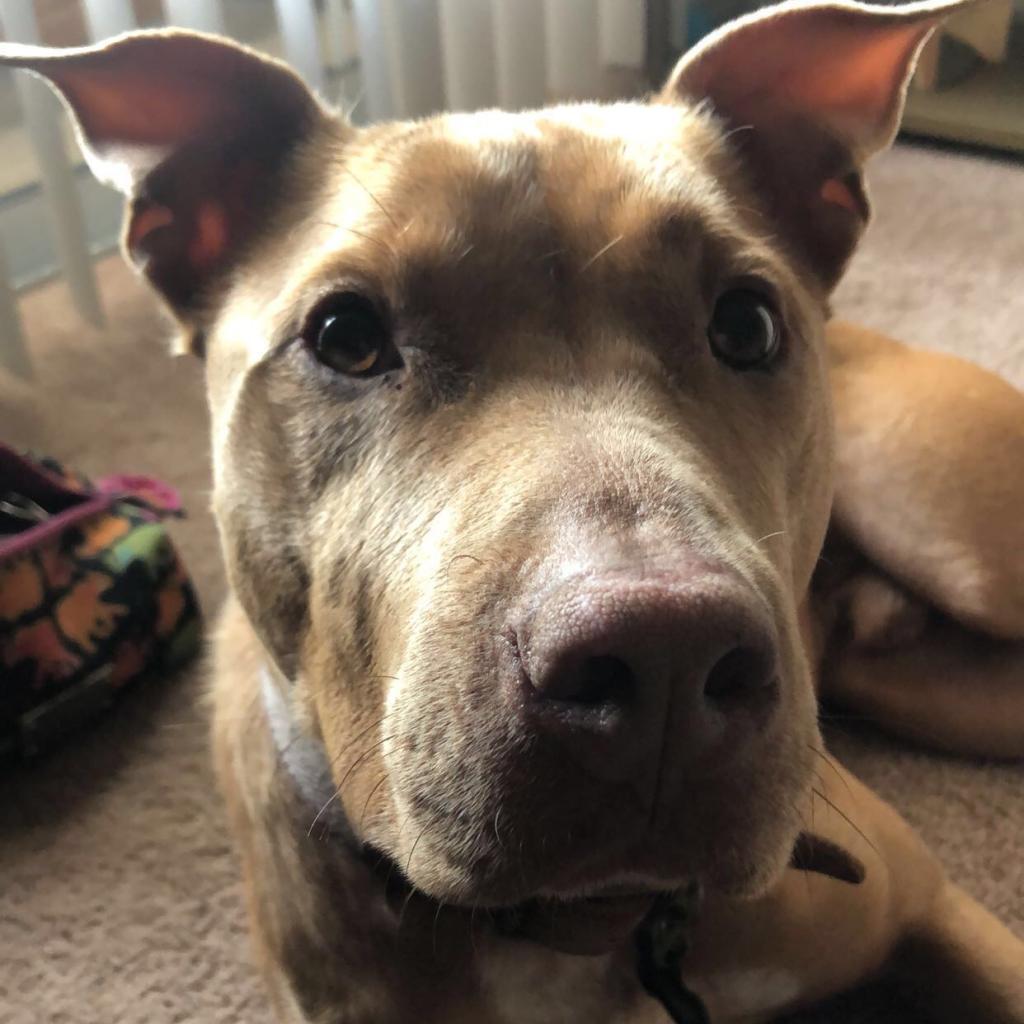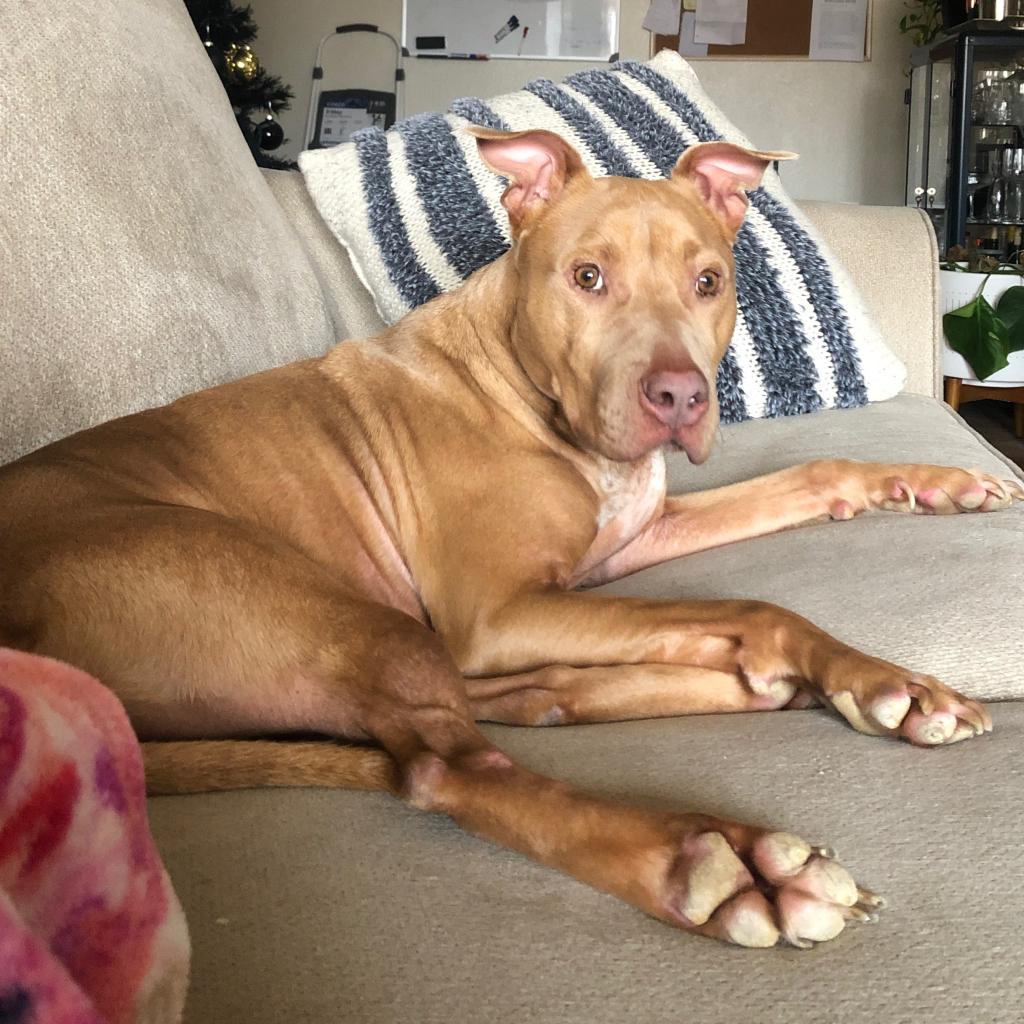 Meet Juicy Fruit!

Juicy Fruit doesn't want you to laugh at his cute name-he wants you to squish him like big ol' piece of bubble gum-albeit a furry one!
This adorable fella is a beauuutiful honey brown shiny-coated pittie mix, with gorgeous eyes, and a nice temperament.
Juicy Fruits original owner passed away-and he was then surrendered to Fort Worth Animal Control. He is about 7 years old, and his foster family raves about him.
He walks on a leash like a perfect gentleman, knows how to kennel, and sit. Juicy doesn't really need a big family environment, or a busy household. He will thrive in a nuturing, quiet, and extra affectionate home.
He likes his people so much-he will become your shadow-learning when your getting ready to leave for work, will follow you everywhere inside, snuggle at your side as much as possible-Juicy willeven fall on his back for belly pets, or can sense when your down, and want to give you kisses!
Most of all, this sweet boy needs confidence, and assurance from his people that he will be surrounded by love, and TLC for the rest of his days!
Contact DPA to meet this cutie-pie and fullfill his dreams!
This pet is available for pre-adoption and may not be officially ready for adoption, as it is still undergoing medical treatment. Depending on the medical status, a Meet and Greet may be put on hold until they can safely participate in a meeting with potential adopters. In some cases, this pet may be able to move to its forever home while it is still under the medical care of Dallas Pets Alive. If you are interested in learning more, apply now and one of our Adoption Counselors will discuss the options available so you can bring home your new furry family member! Applications are processed in the order in which they are received; please be aware that this pet may have interested applicants ahead of you.
All Dallas Pets Alive adoptable pets are spayed or neutered, microchipped, and up to date on vaccines upon adoption. The standard minimum donation for dogs over six months to seven years is $200, puppies under six months is $250, dogs eight years and over are $100 unless specified otherwise. You can view all the adoptable pets and fill out an adoption application online on our website at http://dallaspetsalive.org/adopt/adoptable-dogs/ For more information, you can email adopt@dallaspetsalive.org