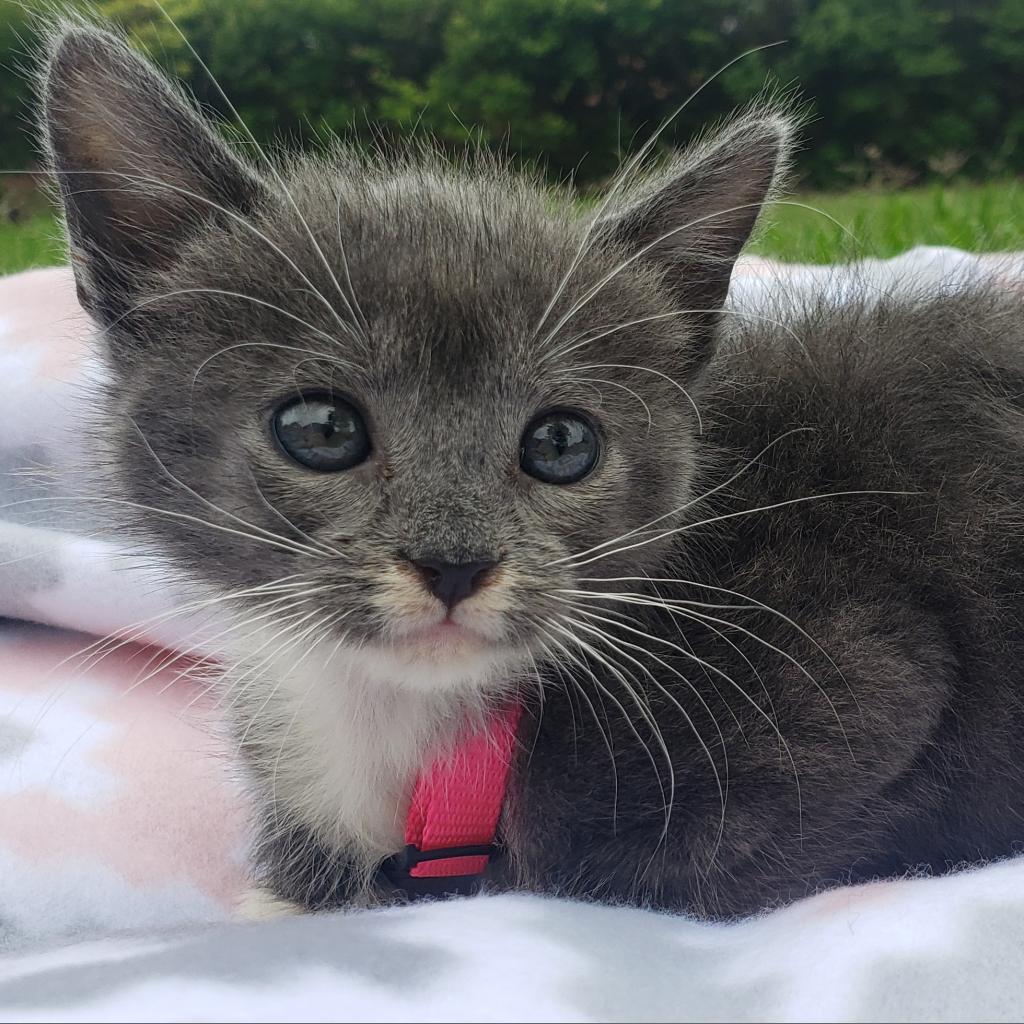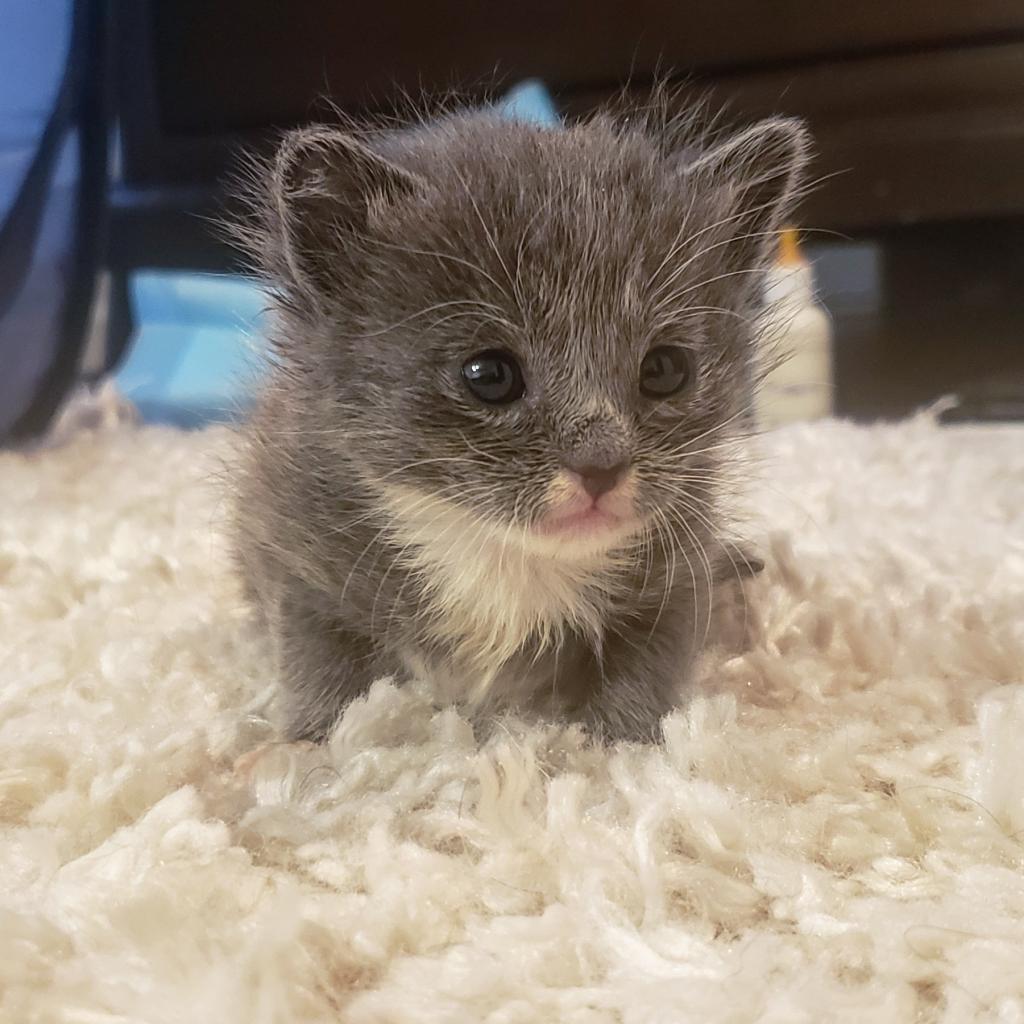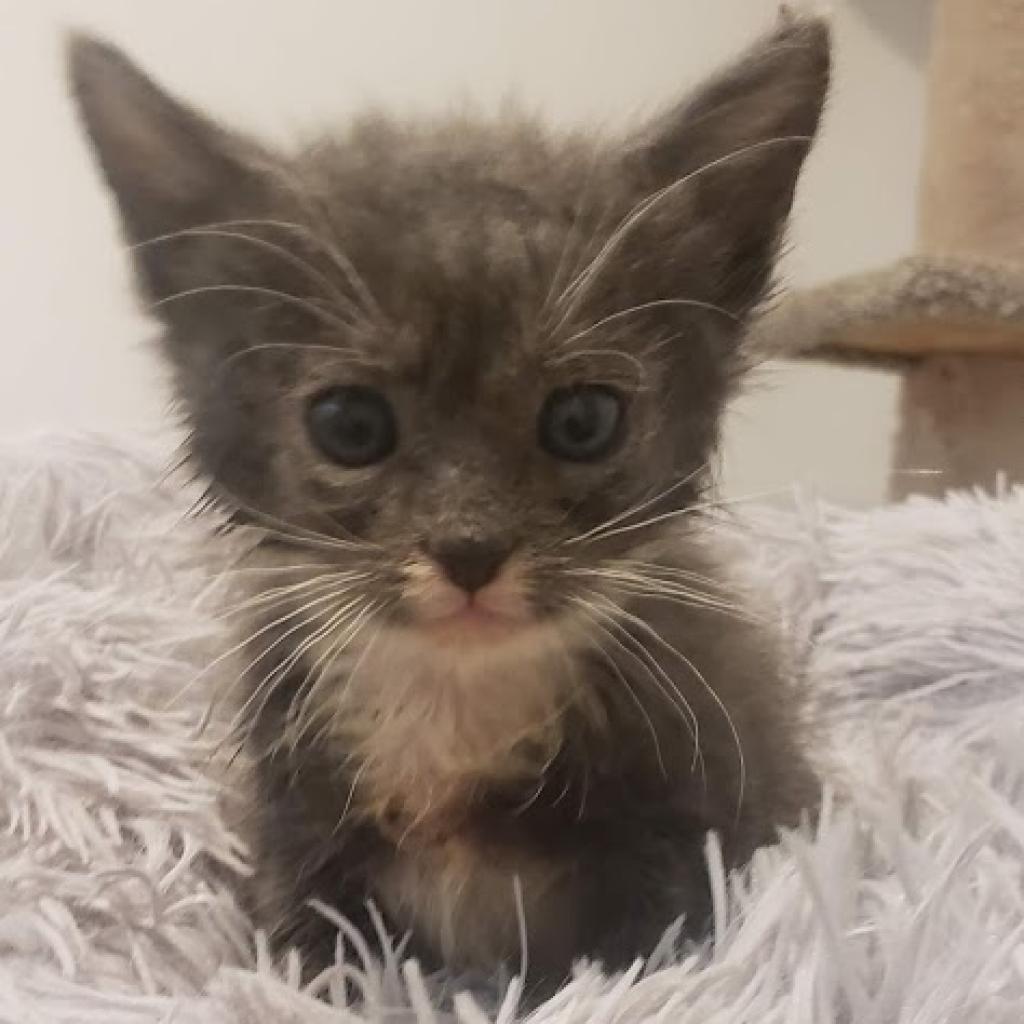 Meet Mocha!

This is Mocha! This little baby is still a wee Itty bitty but she is the biggest of her 4 sisters and brothers! She loves to eat some gruel to keep her belly full or simply just make a mess while eating! Mocha is also the one who usually makes a break when the play pen door is open to explore. Mocha is very sweet and lovable. Could you be her forever home?
Please note that Mocha is FIV+. We encourage anyone interested in Mocha to research FIV before applying. The primary mode of transmission for FIV is through bite wounds from an infected cat. Casual, non-aggressive contact, such as sharing water bowls or mutual grooming, does not appear to be an efficient route of spreading the virus. As a result, cats in households with stable social structures where housemates do not fight are at little risk of acquiring FIV infections.
This pet is available for pre-adoption and may not be officially ready for adoption, as it is still undergoing medical treatment. We anticipate that Mocha will be ready for their forever home by early July. Depending on the medical status, a Meet and Greet may be put on hold until they can safely participate in a meeting with potential adopters. In some cases, this pet may be able to move to its forever home while it is still under the medical care of Dallas Pets Alive. If you are interested in learning more, apply now and one of our Adoption Counselors will discuss the options available so you can bring home your new furry family member! Applications are processed in the order in which they are received; please be aware that this pet may have interested applicants ahead of you.
All Dallas Pets Alive adoptable pets are spayed or neutered, microchipped, and up to date on vaccines upon adoption. The standard minimum donation for dogs over six months to seven years is $200, puppies under six months is $250, dogs eight years and over are $100 unless specified otherwise. You can view all the adoptable pets and fill out an adoption application online on our website at http://dallaspetsalive.org/adopt/adoptable-dogs/ . For more information, you can email adopt@dallaspetsalive.org.