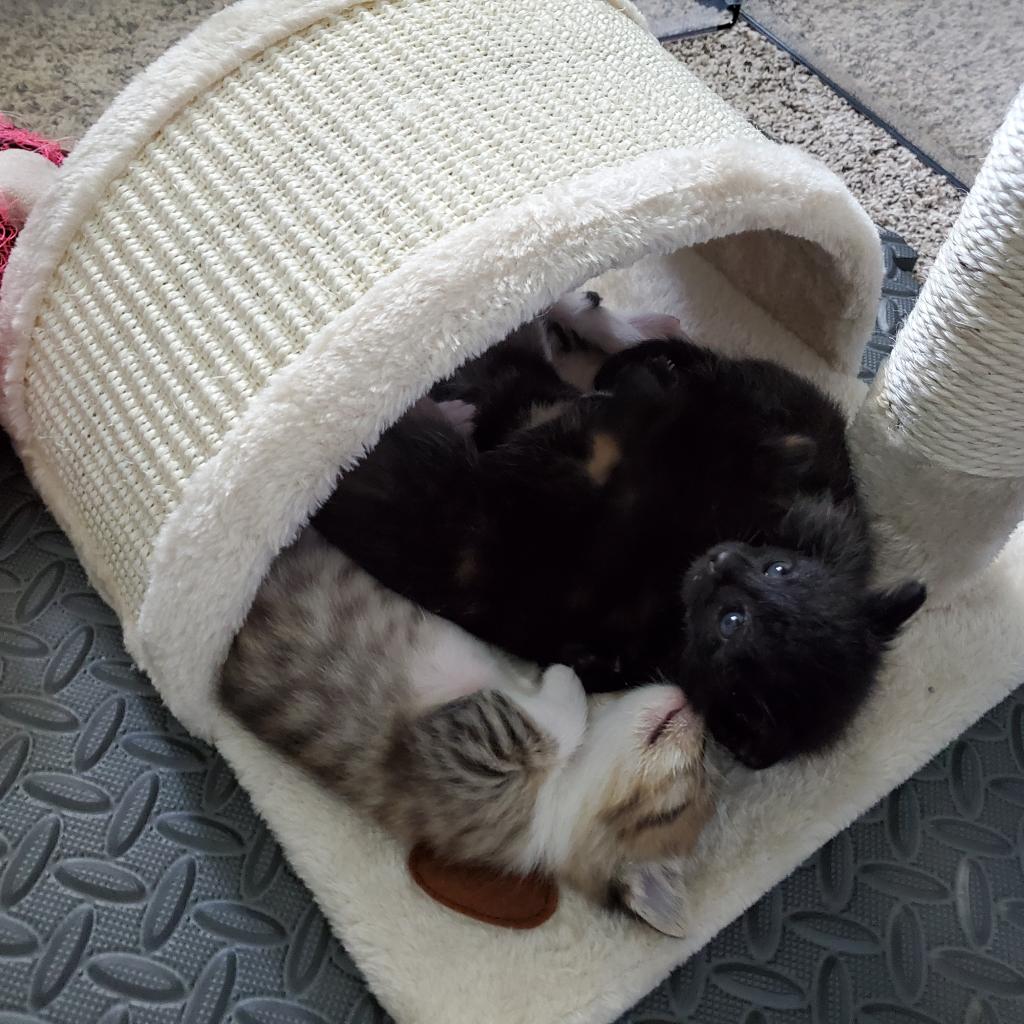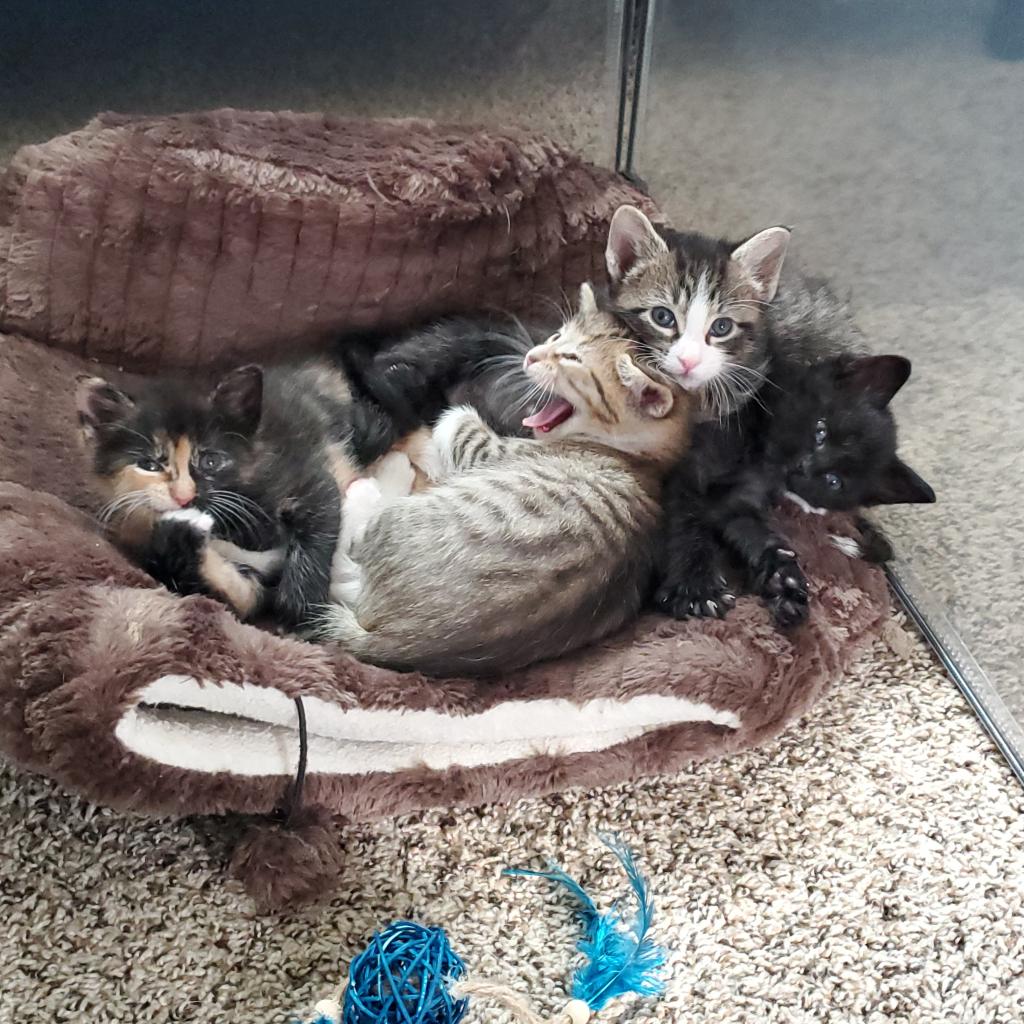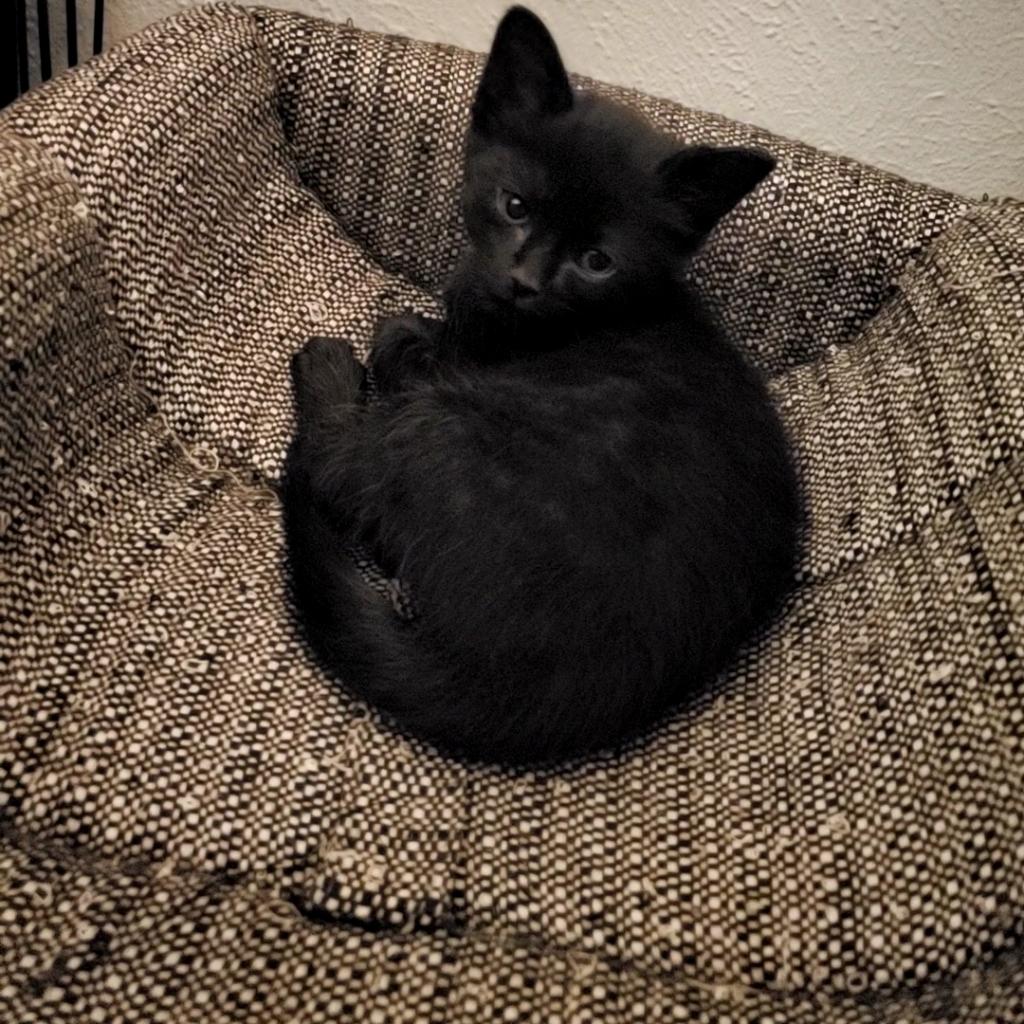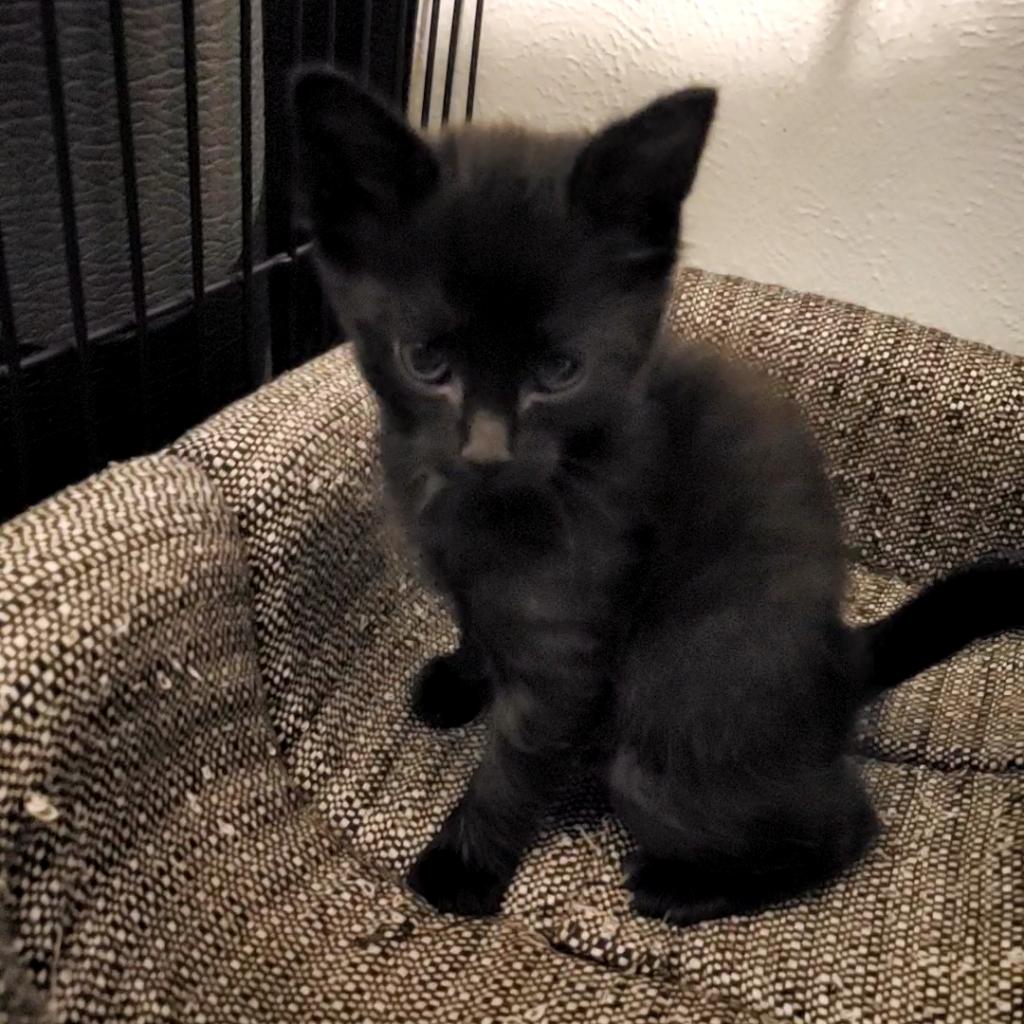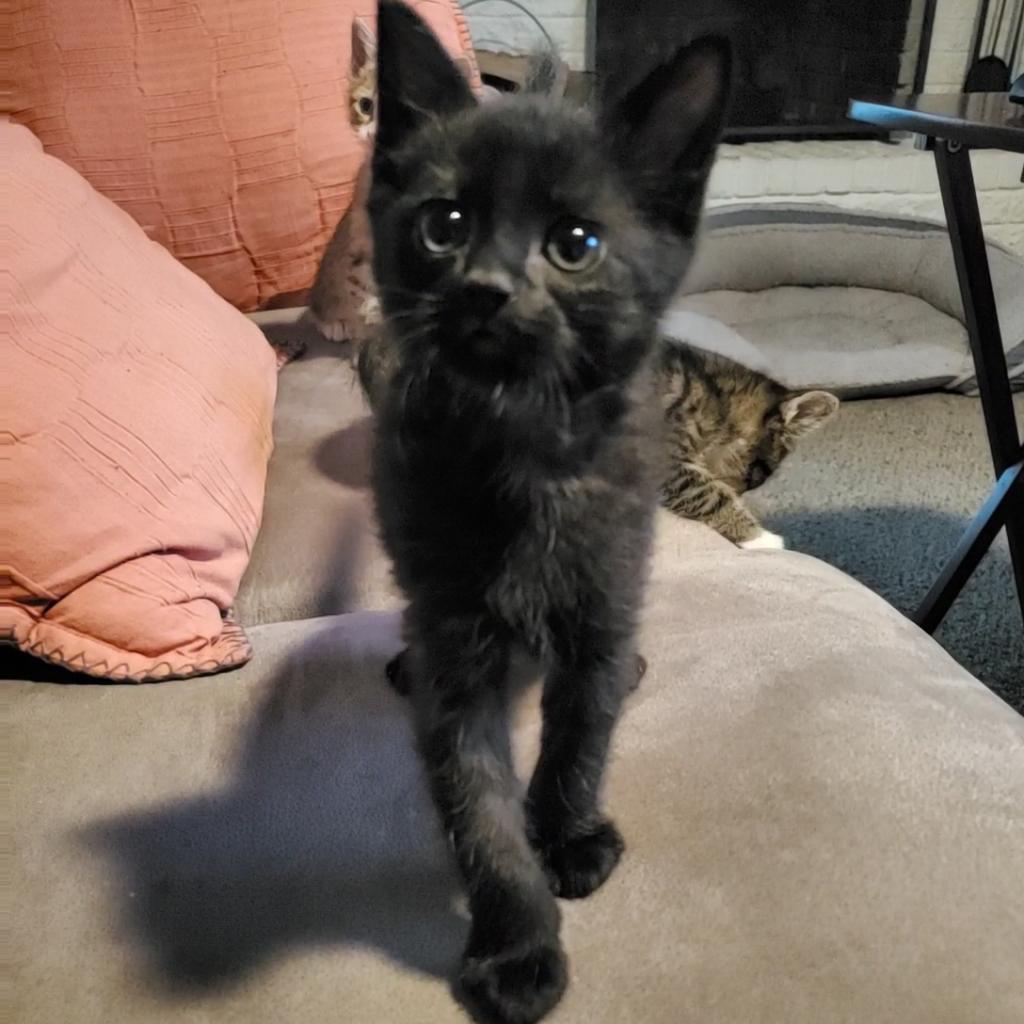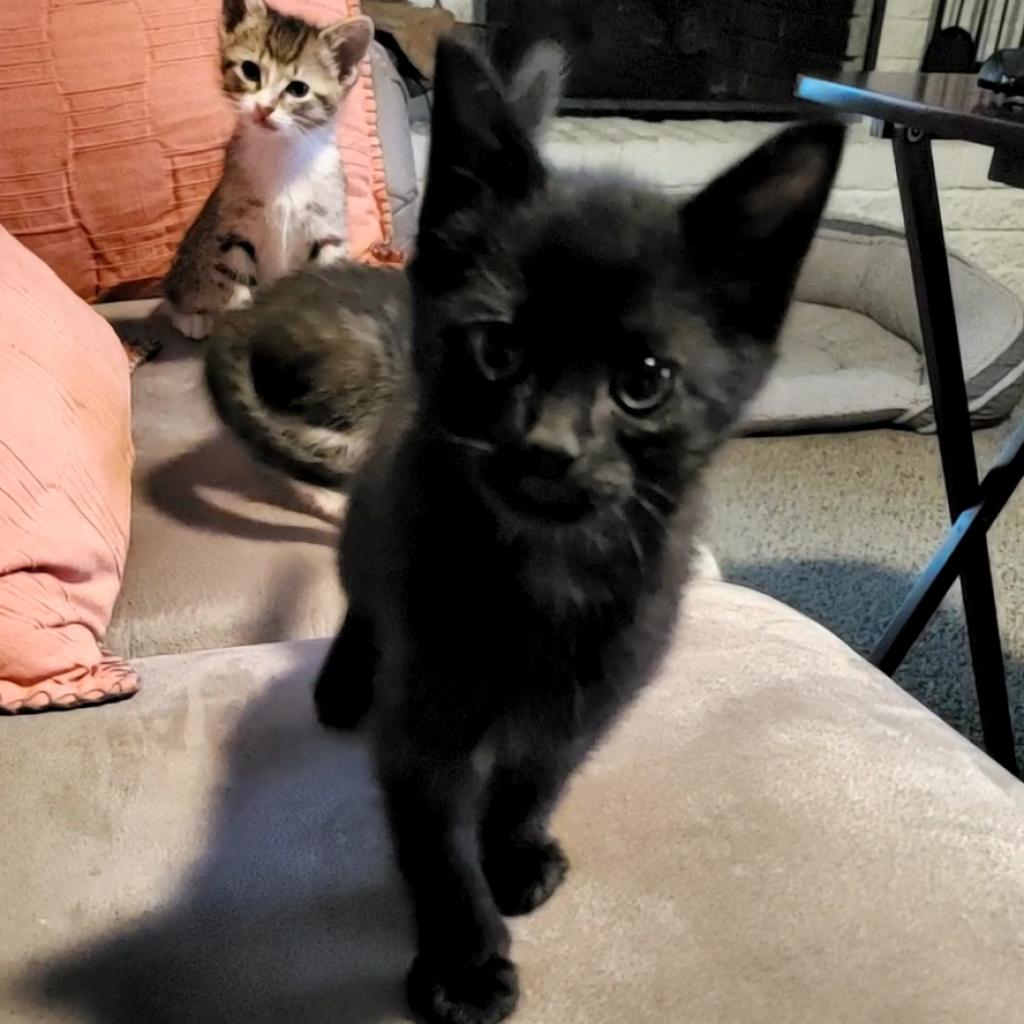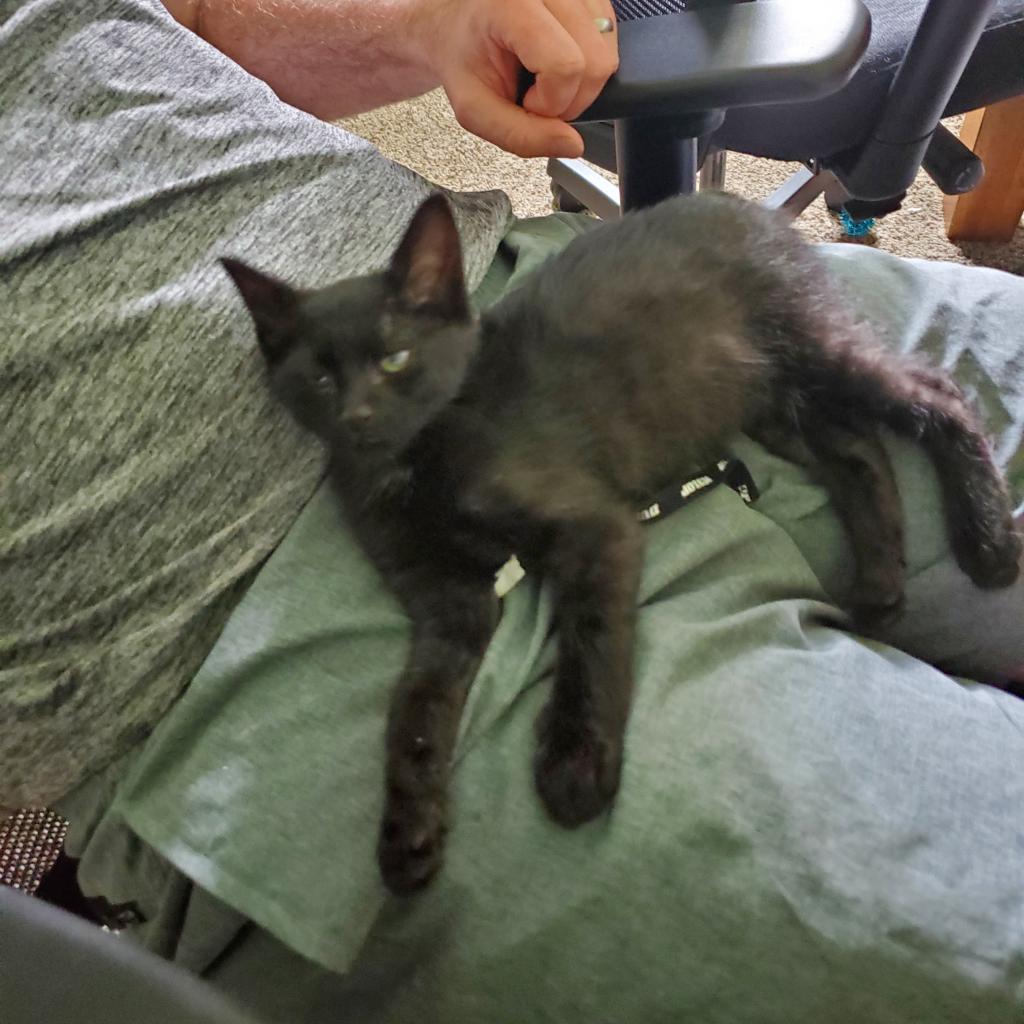 Meet Wayne!

Meet Wayne! Wayne was a bottle baby who came into my care at less than a week old along with his siblings Garth, Cassandra, and Mr. Big. Wayne is the explorer of the group. He loves discovering new places and climbing his cat tree. He can be a wild child, but when he gets sleepy he is quite the snuggle bug. Wayne has the softest little meow and loves to be picked up and carried around the house. Wayne has been around older cats and a dog who loves to give him kisses. Bottle babies make the best cats! Wayne should be good to go to his forever home the first week of July!
This pet is available for pre-adoption and may not be officially ready for adoption, as it is still undergoing medical treatment. We anticipate that Wayne will be ready for their forever home by early July. Depending on the medical status, a Meet and Greet may be put on hold until they can safely participate in a meeting with potential adopters. In some cases, this pet may be able to move to its forever home while it is still under the medical care of Dallas Pets Alive. If you are interested in learning more, apply now and one of our Adoption Counselors will discuss the options available so you can bring home your new furry family member! Applications are processed in the order in which they are received; please be aware that this pet may have interested applicants ahead of you.
All Dallas Pets Alive adoptable pets are spayed or neutered, microchipped, and up to date on vaccines upon adoption. The standard minimum donation for kittens under six months is $150. For more information, you can email adopt@dallaspetsalive.org.