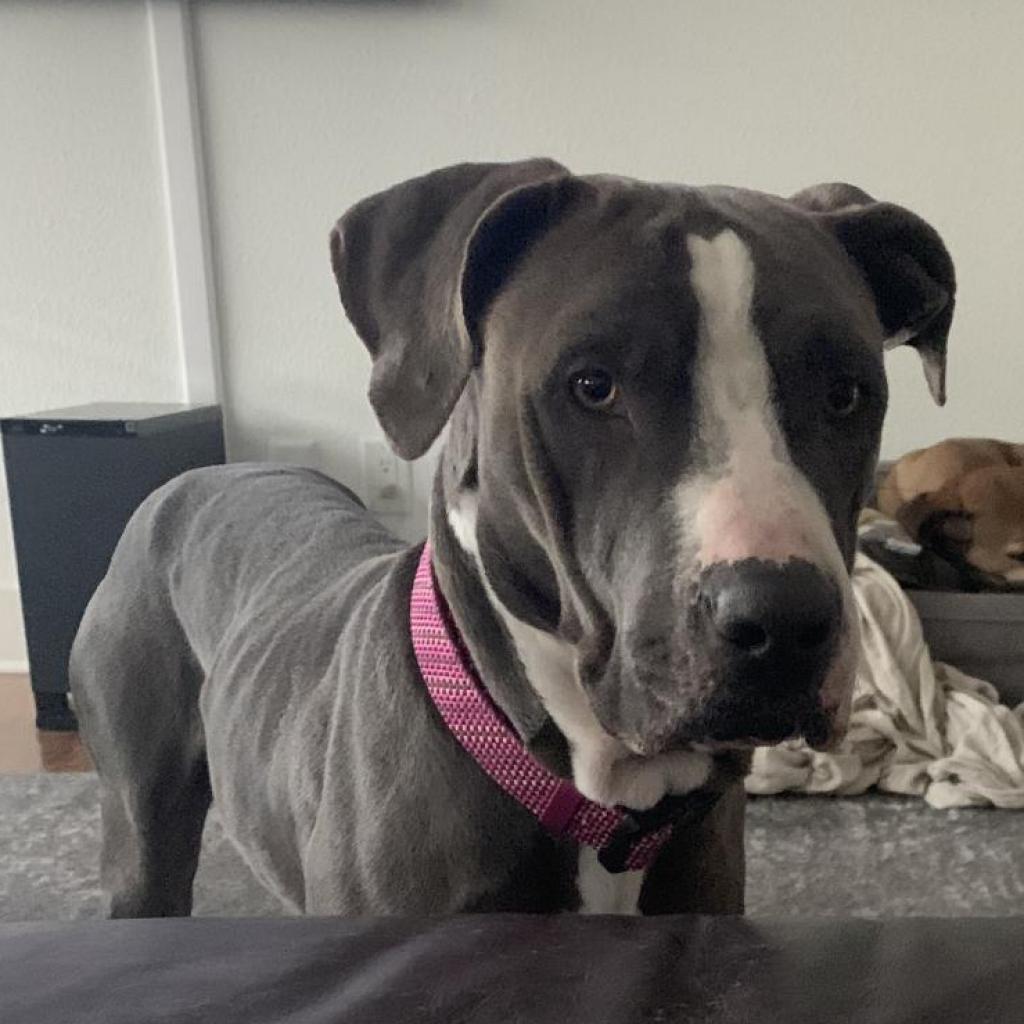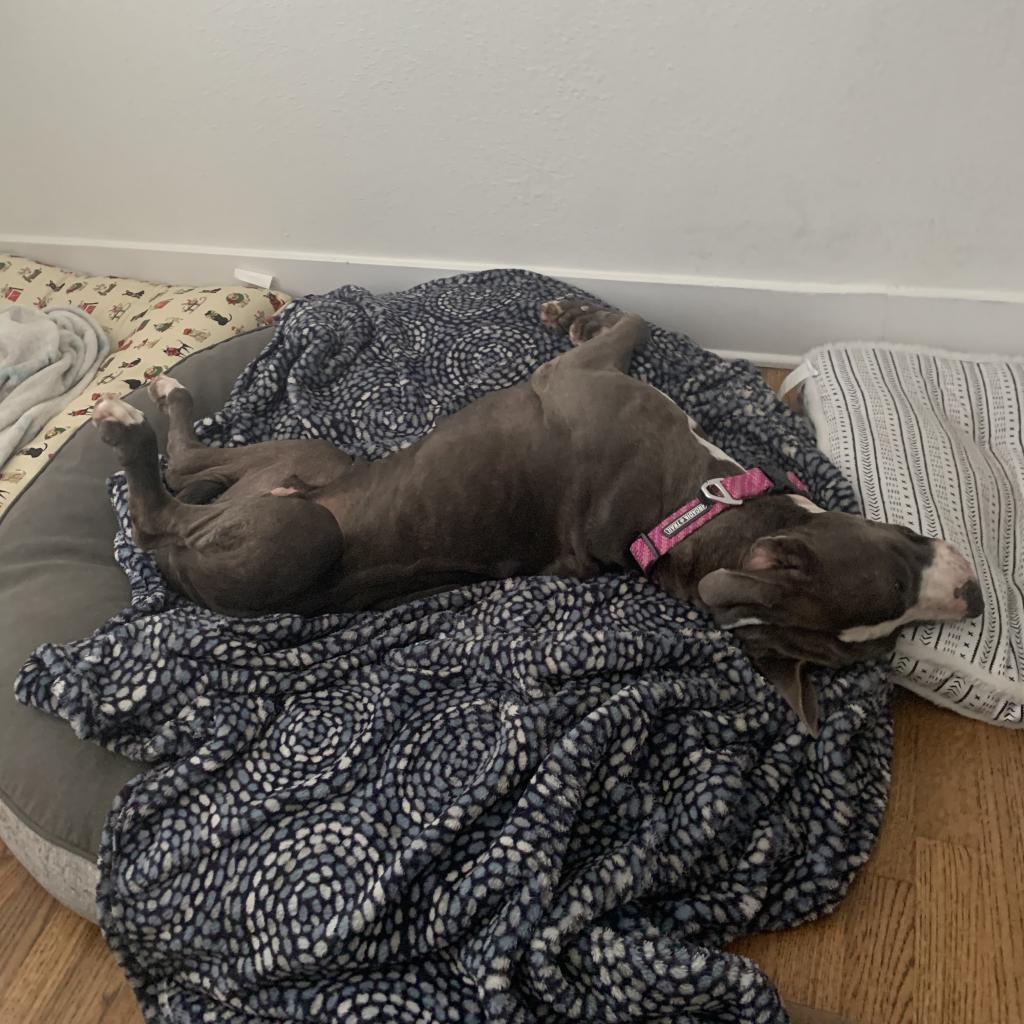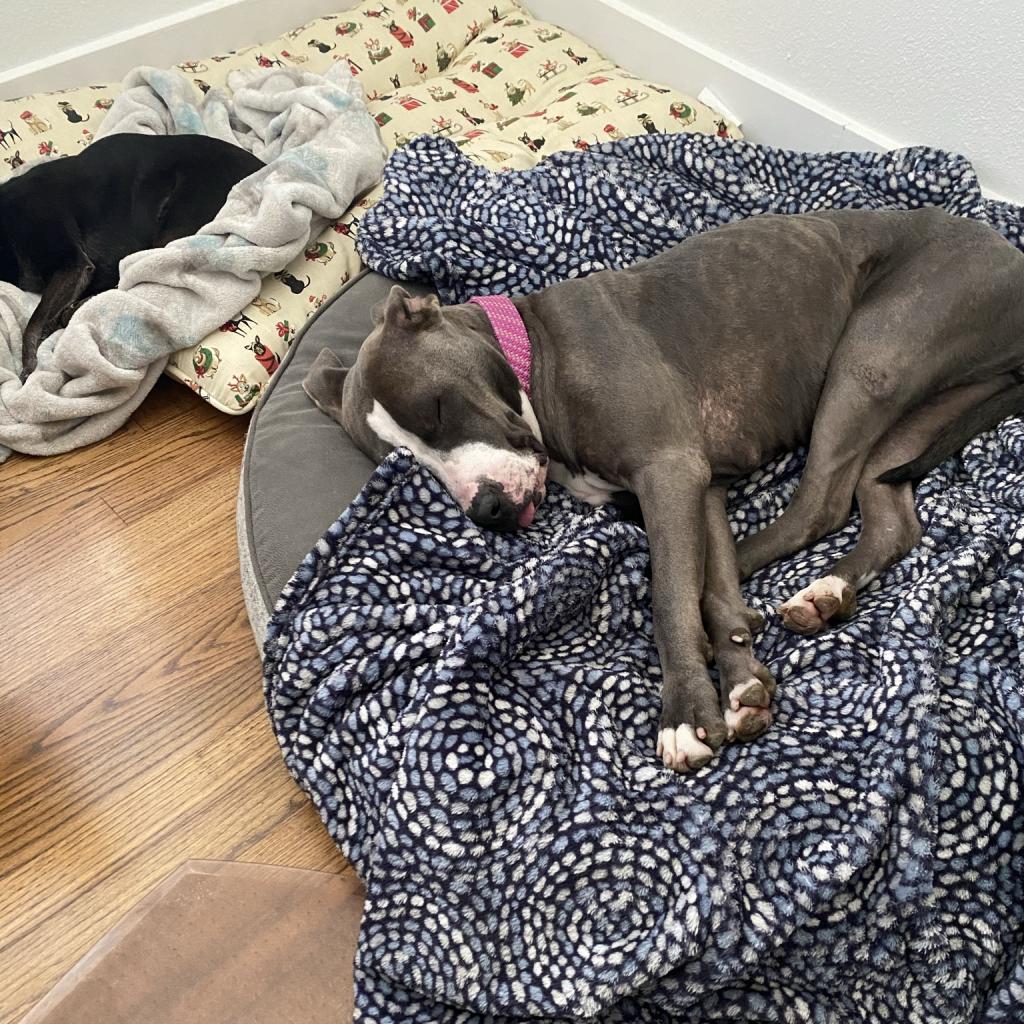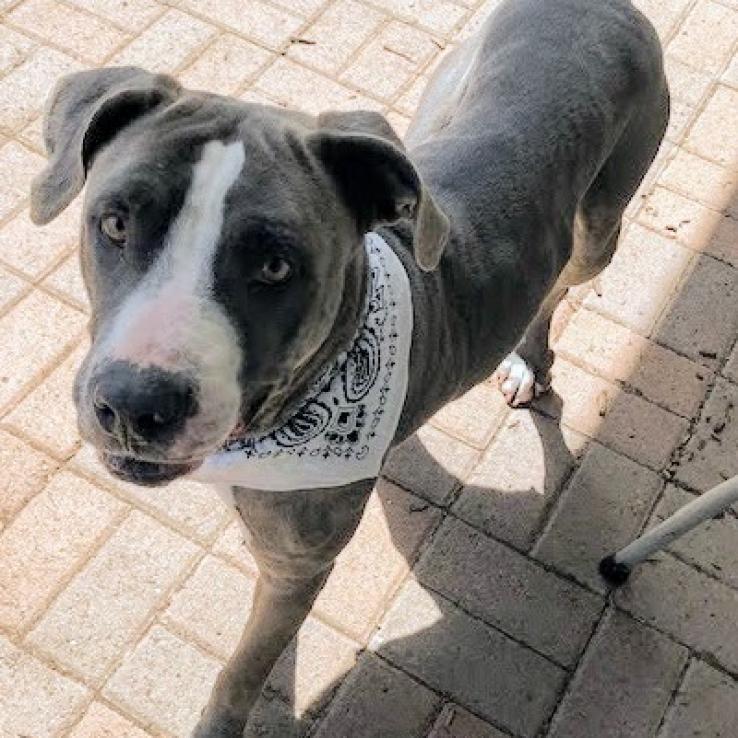 Meet Karen!

This Karen is not like those other Karens. However, she did demand to speak with the manager at the shelter, and she made it very clear that she would never return to that establishment.
When not asking to speak with managers, Karen spends her time loving on her humans, fetching a ball, or snoozing the day away. Although originally picked up as a stray and showing signs of having a recent litter, she is perfect in the house. Need to go run an errand? No problem; she can either come with you as the perfect passenger (chilled out in the backseat), or she can stay at home and rest comfortably in her crate where she's also content.
She gets along well with the two resident pups in her foster home, and she does her business outside. Her ideal home could be many places. While she'd love to have a yard to stretch her legs and chase a ball, she'd also like to chill on the couch with her enormous noggin in your lap. Apply today to meet the perfect pup.
All Dallas Pets Alive adoptable pets are spayed or neutered, microchipped, and up to date on vaccines upon adoption. The standard minimum donation for dogs over six months to seven years is $200, puppies under six months is $250, dogs eight years and over are $100 unless specified otherwise. You can view all adoptable pets and fill out an adoption application online on our website at http://dallaspetsalive.org/adopt/adoptable-dogs/ . For more information, you can email adopt@dallaspetsalive.org.