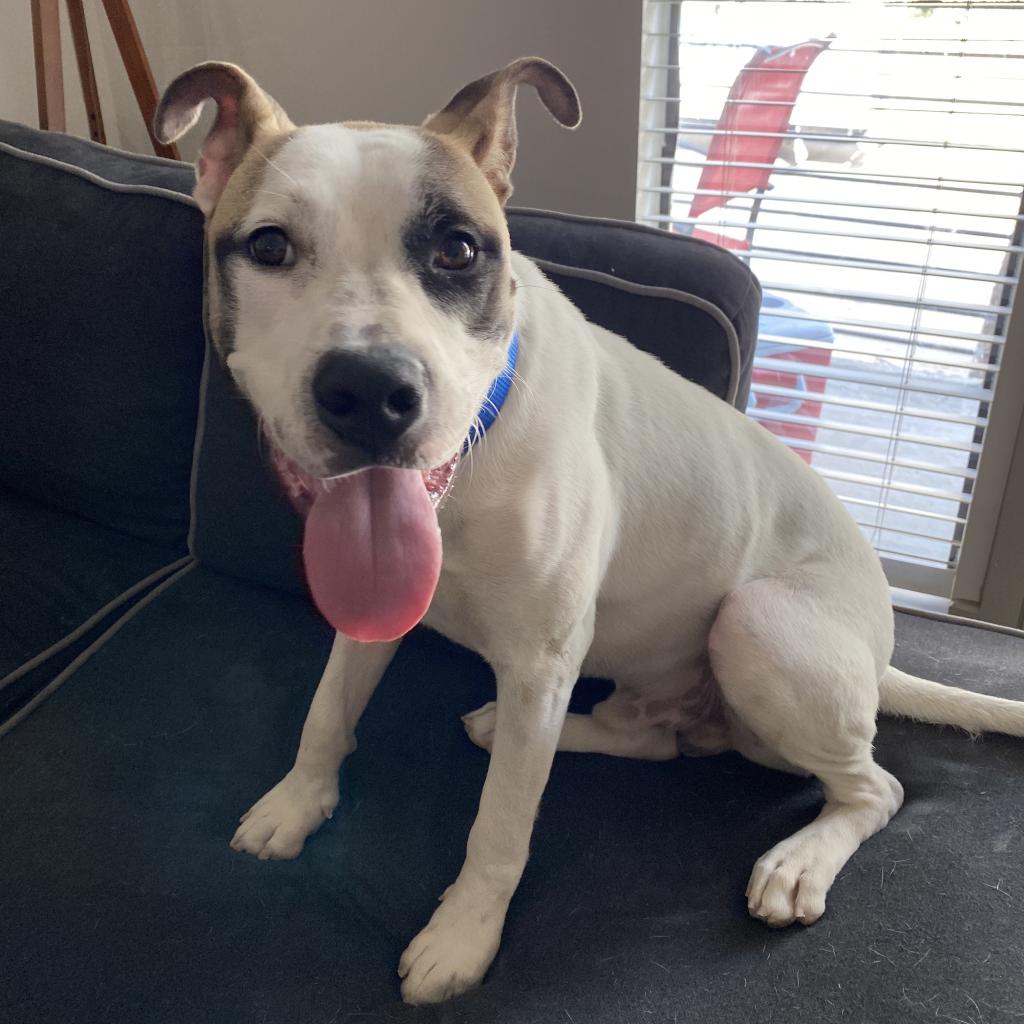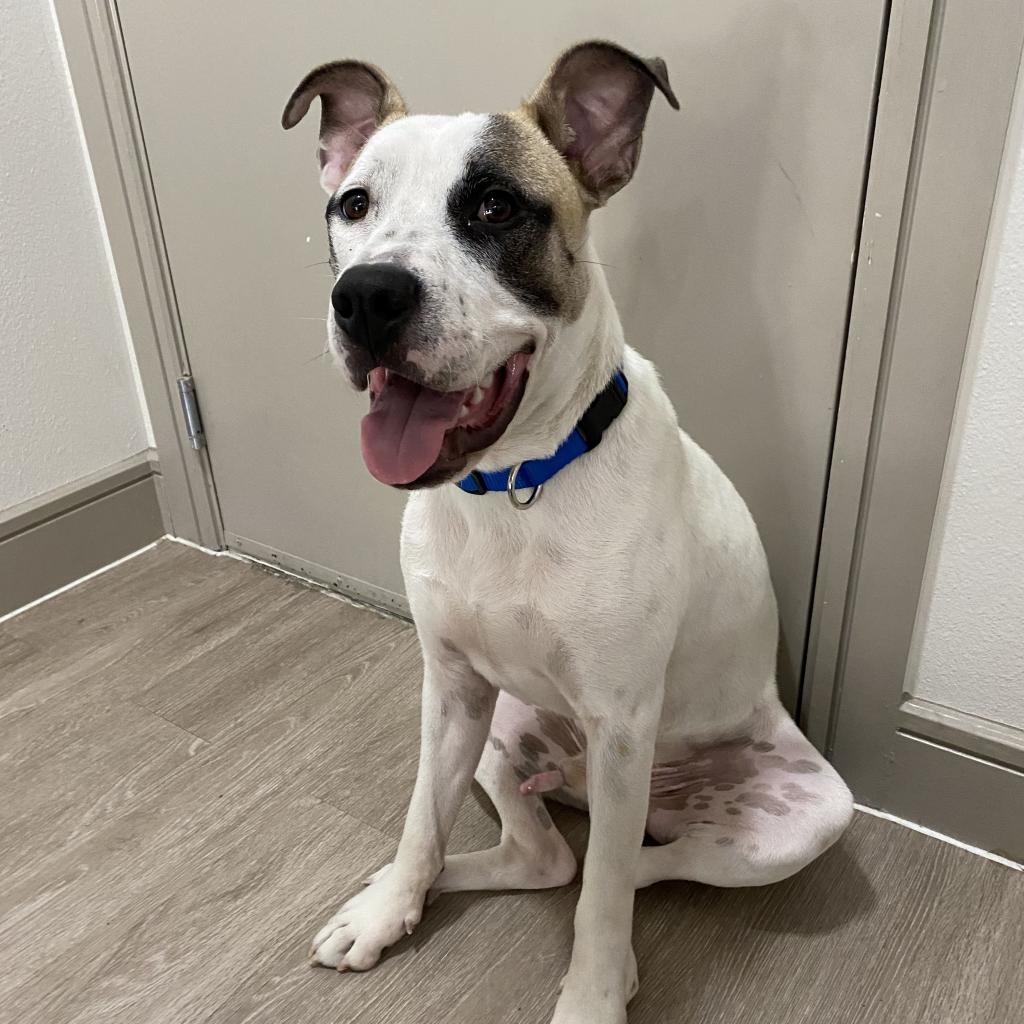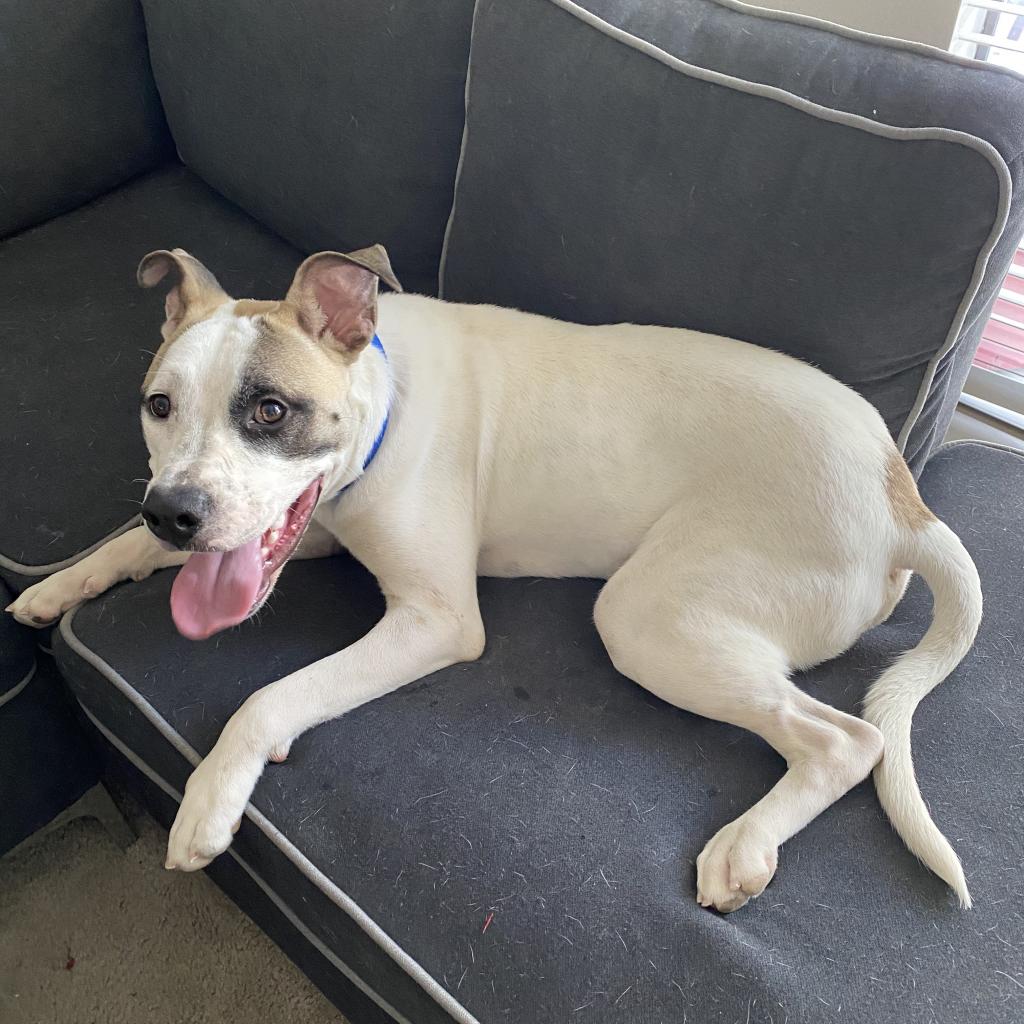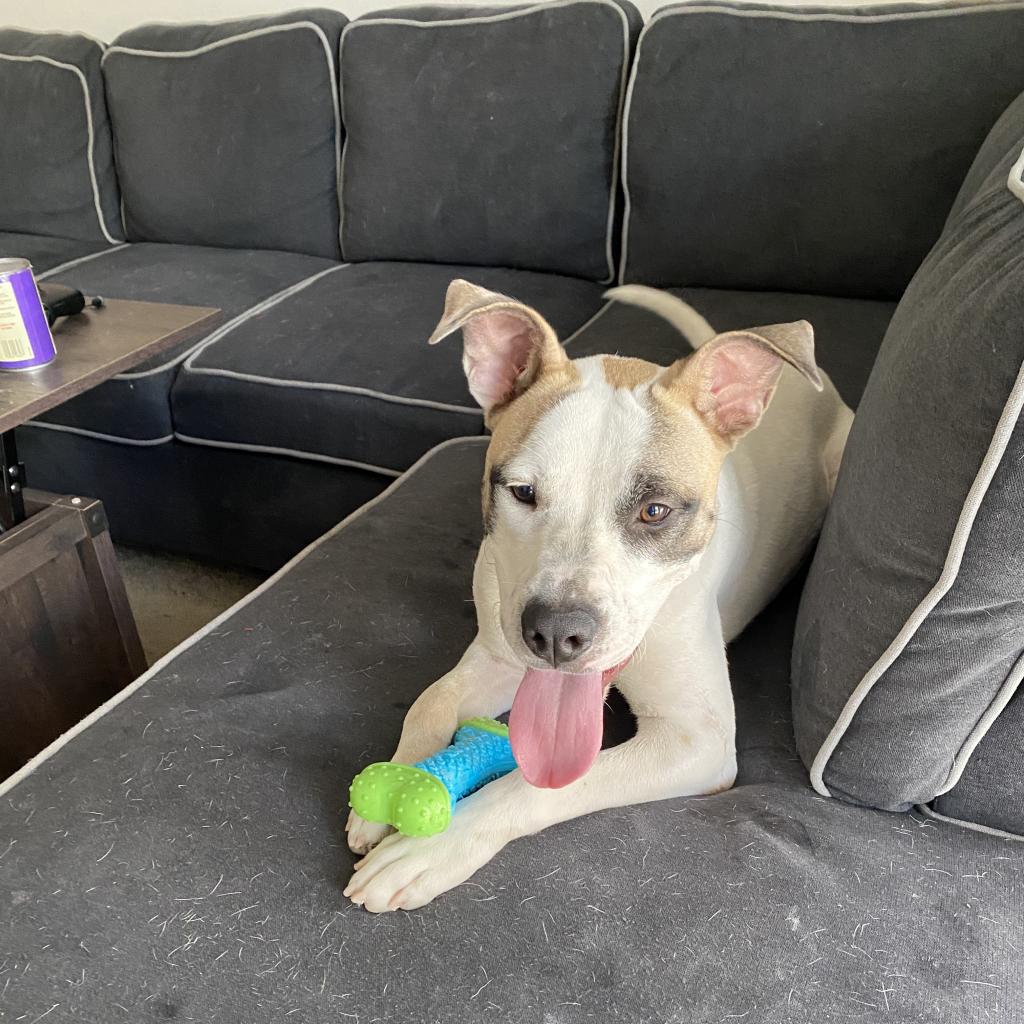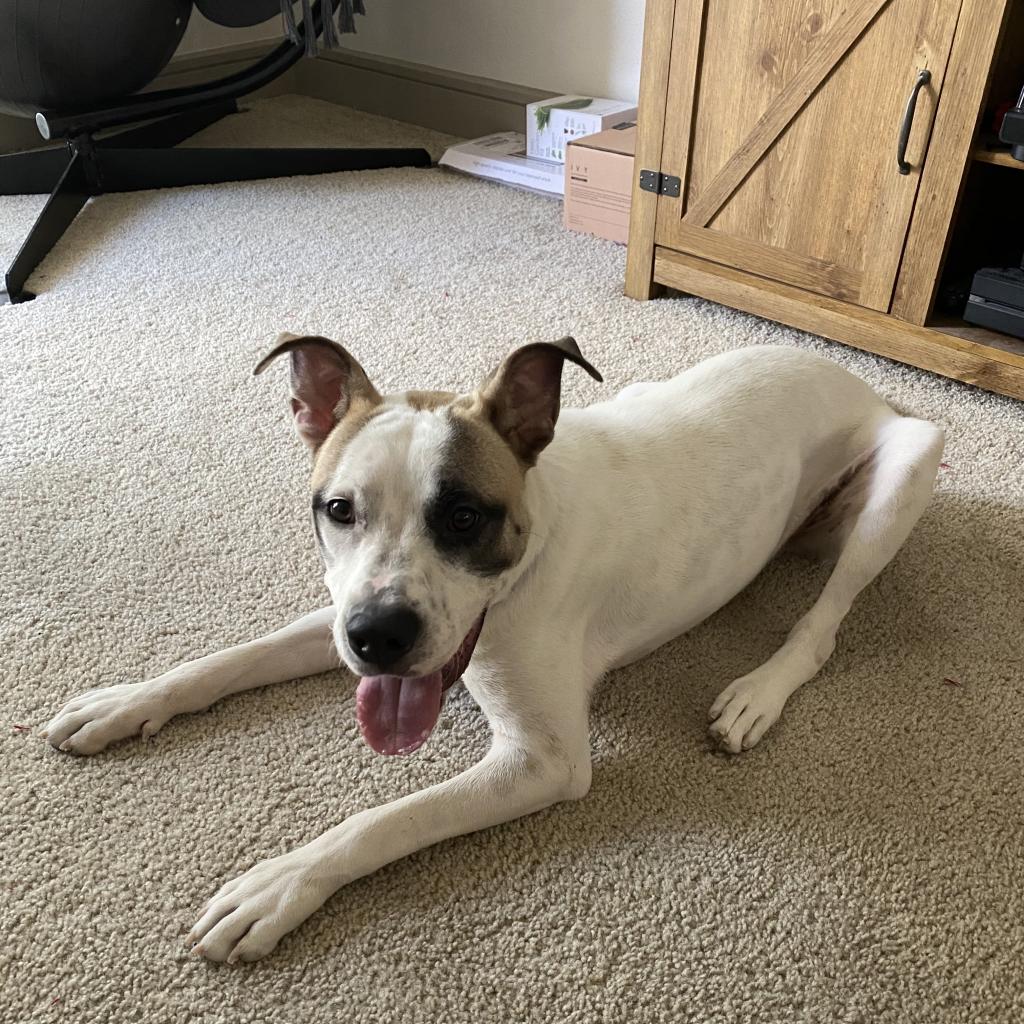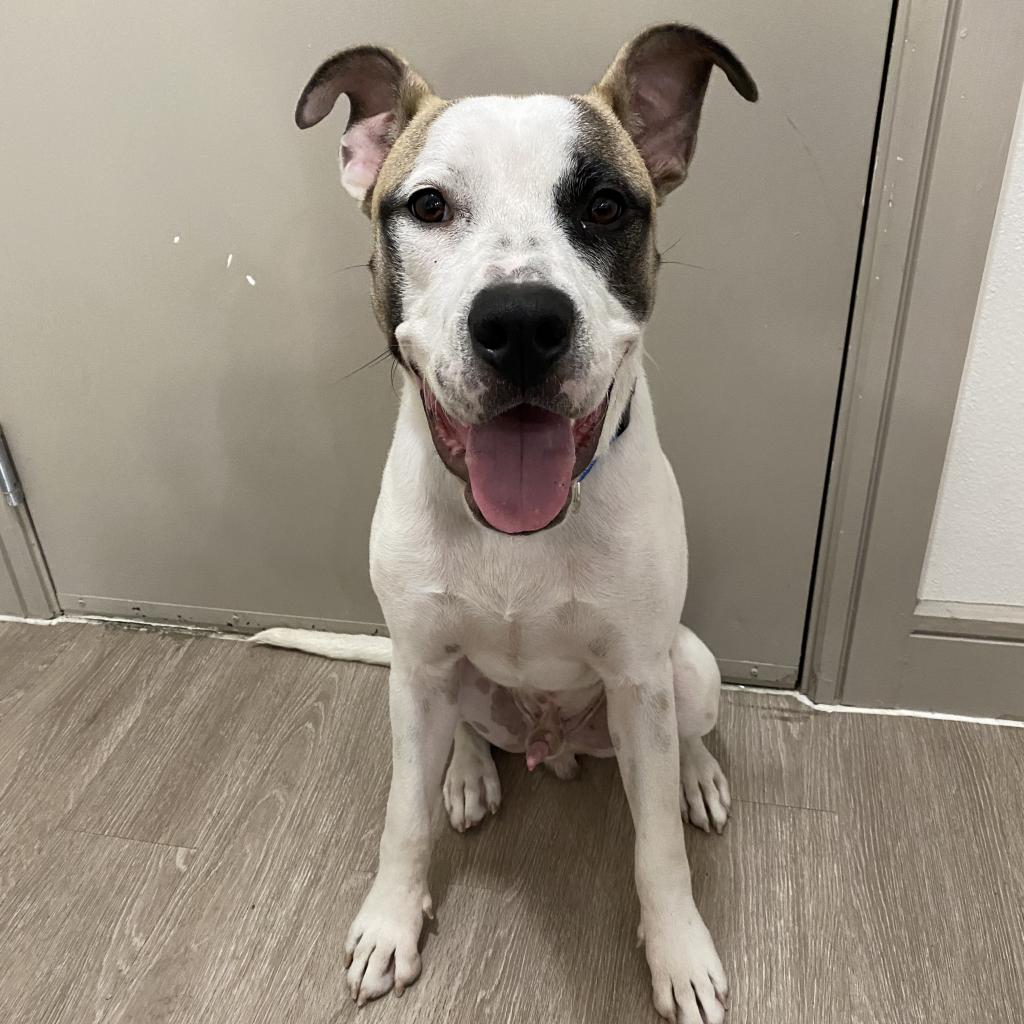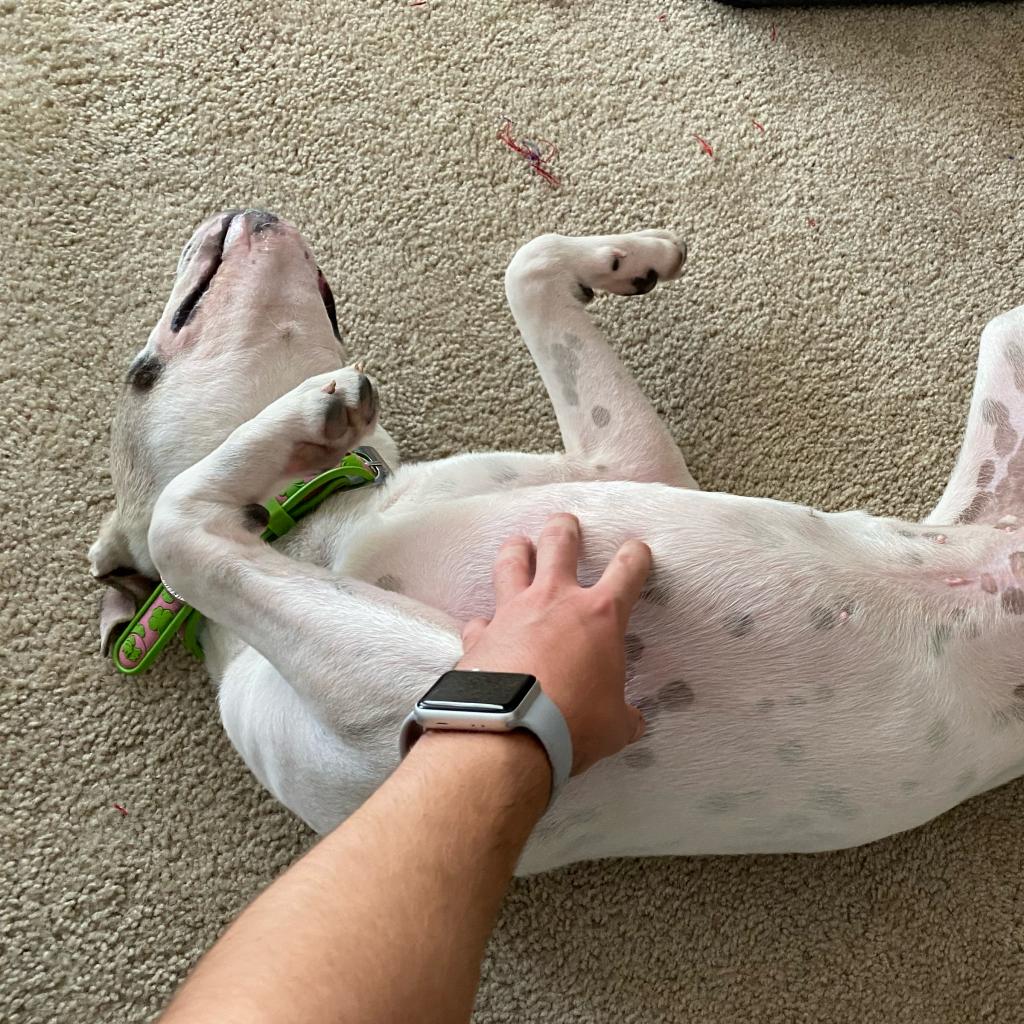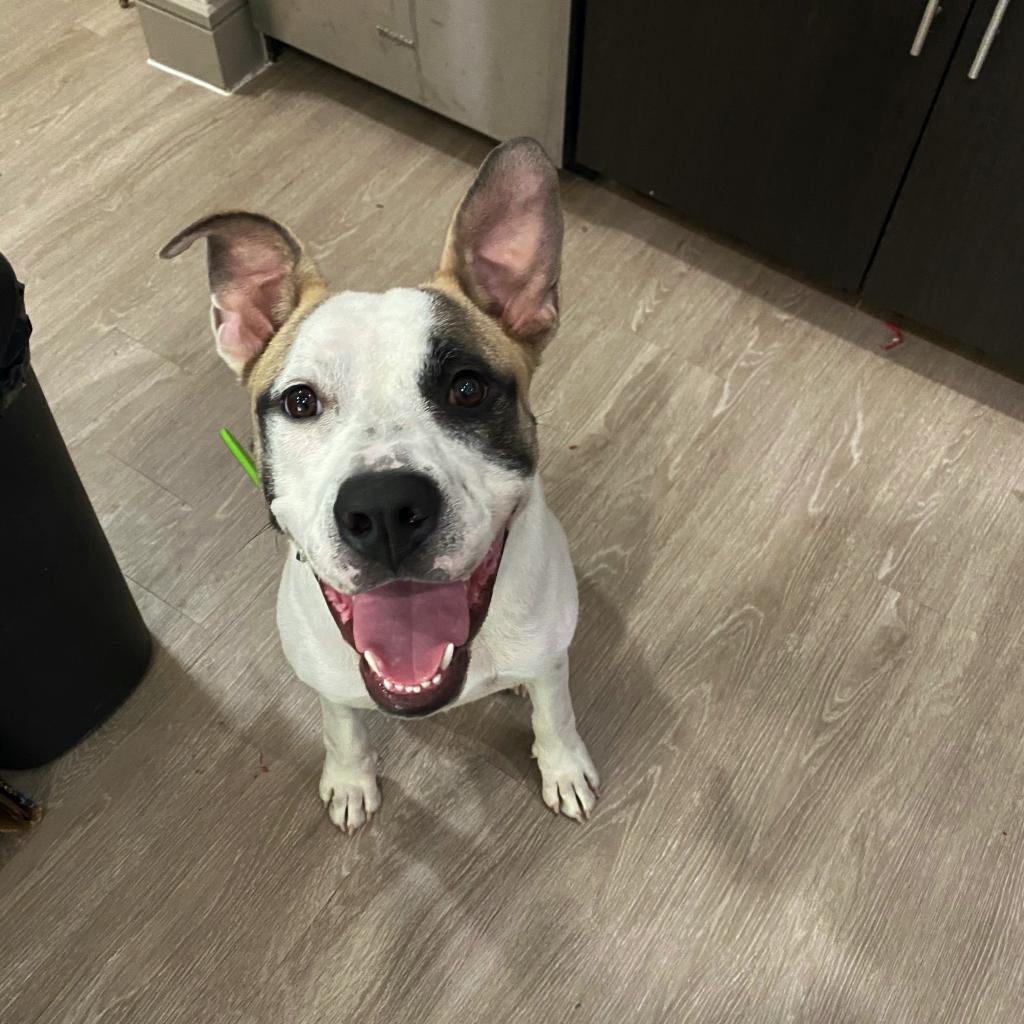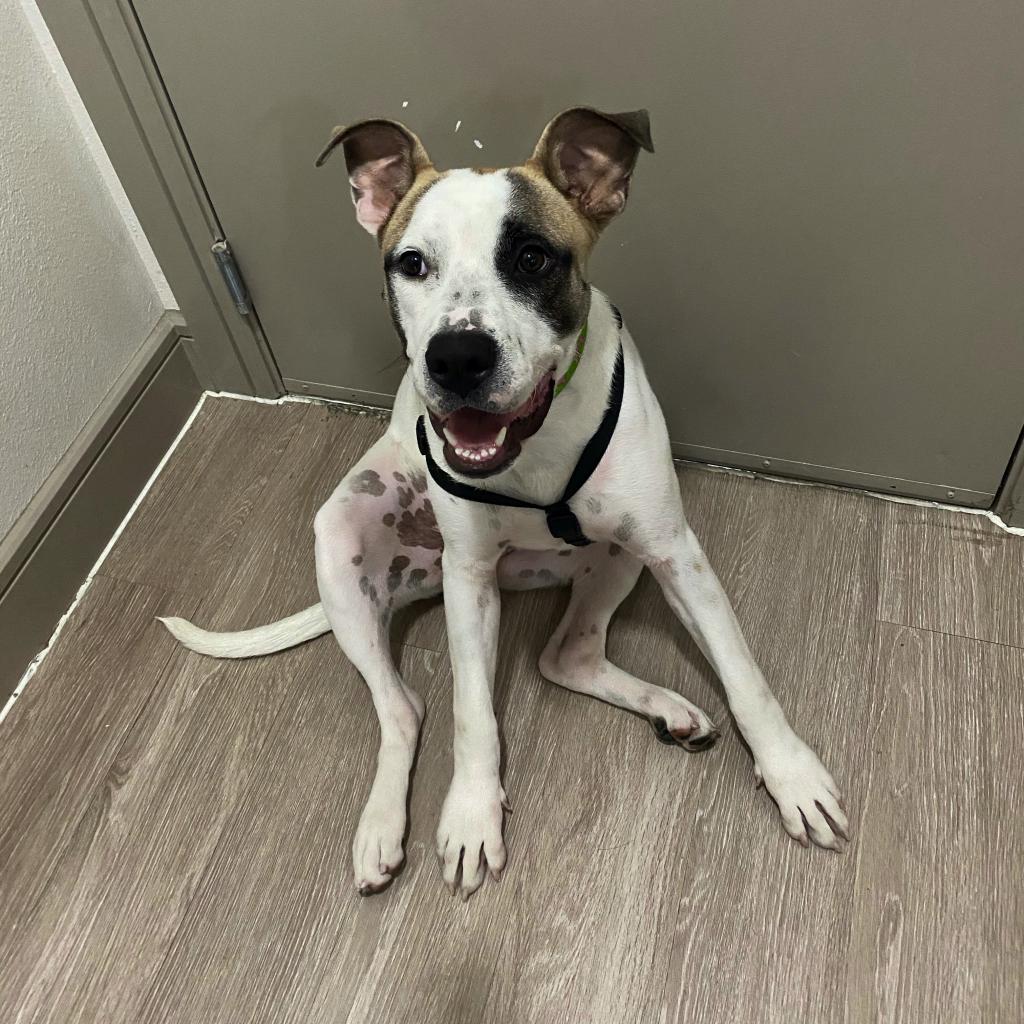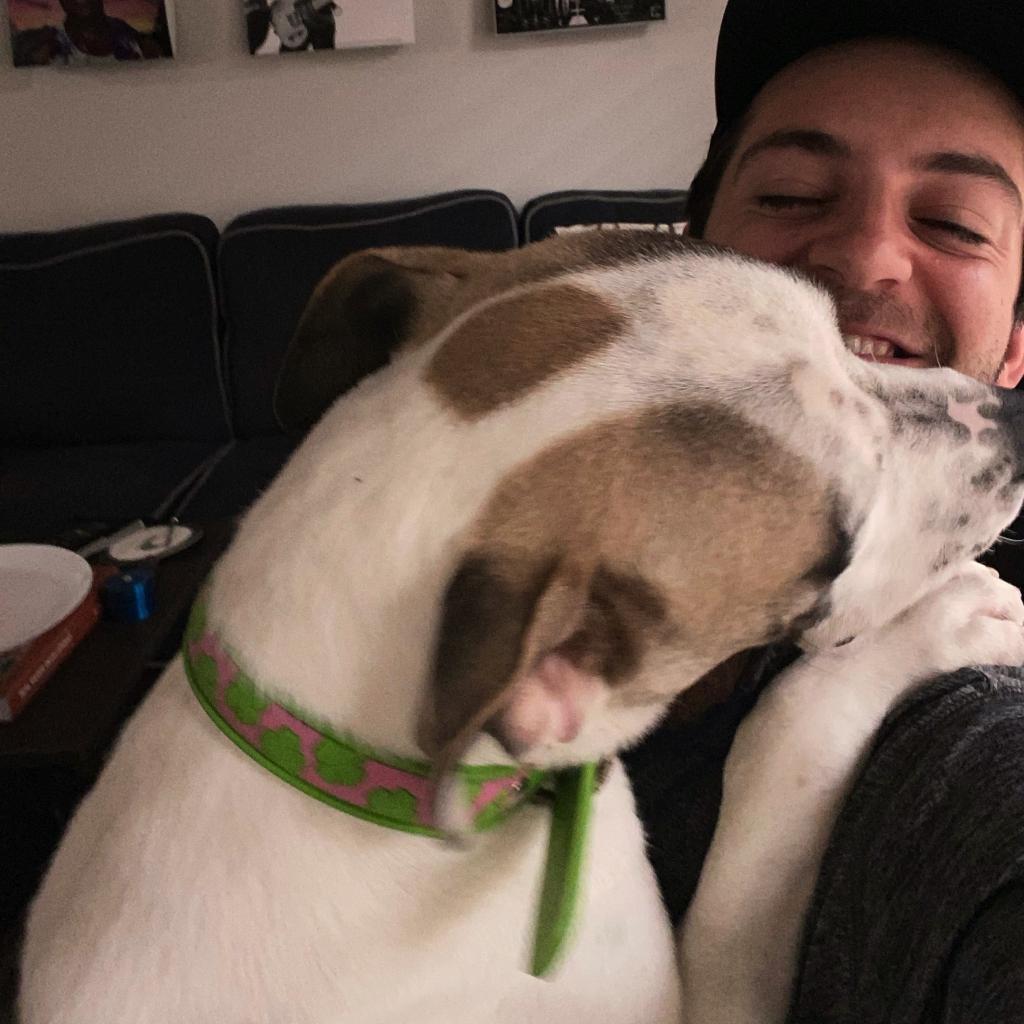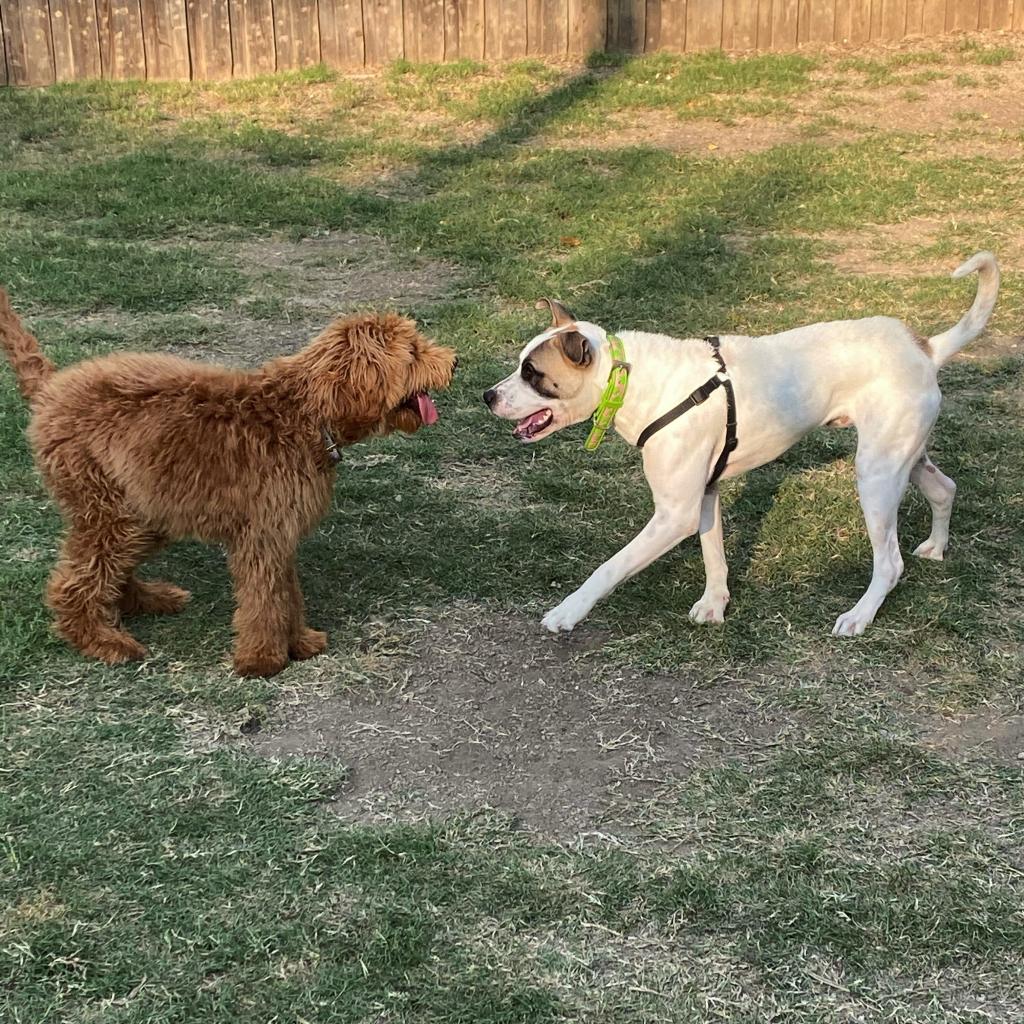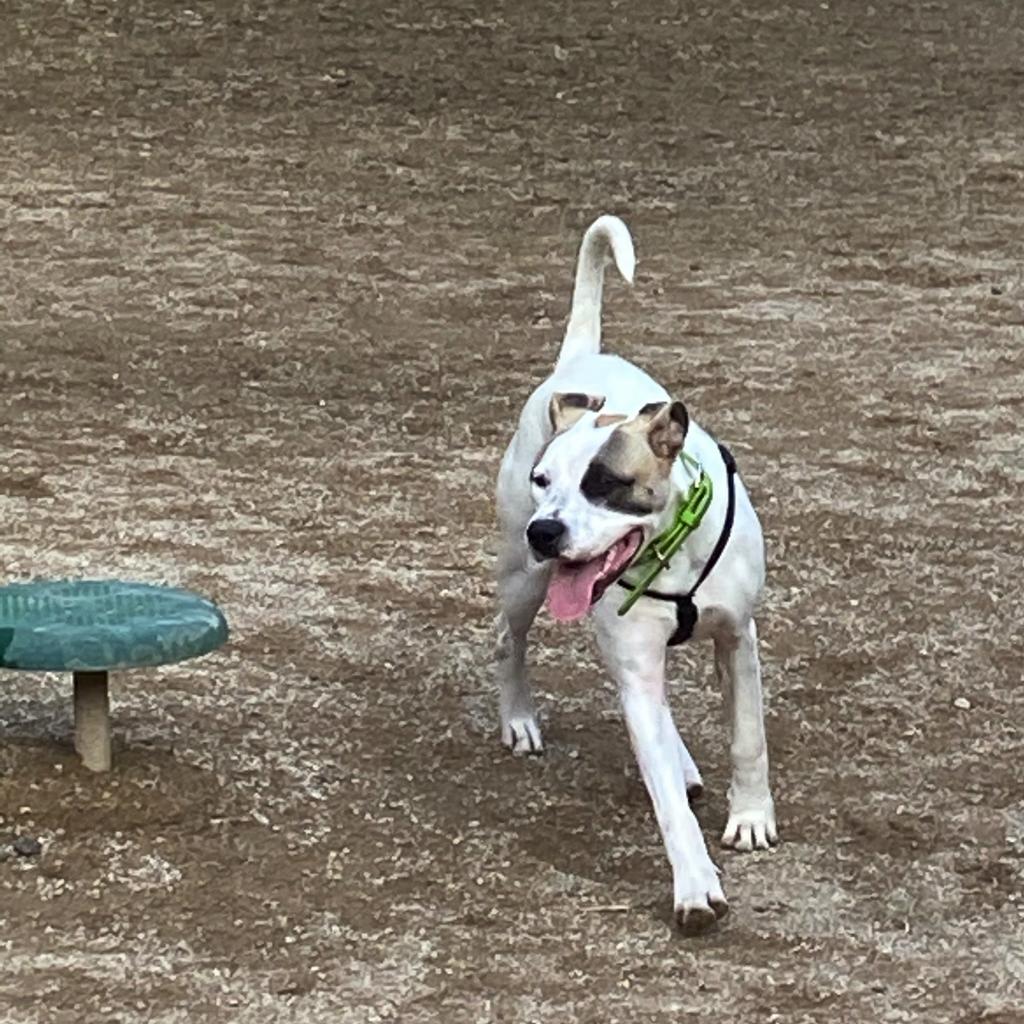 Meet Julius II!

This is Julius! He's around two years old and the friendliest, happiest pit bull mix you'll ever meet. He's currently learning lots of commands and getting lots of love in a foster home, but would love a forever home of his own.
Julius loves his people and being near them. Whether they're lounging on the couch or cooking dinner in the kitchen, he's right there! Not only that, but on his trips to the dog park, he likes to walk up to strangers, sit and let them pet him. Such a sweet, silly guy! His foster dad says Julius is always smiling, and he even would have named him Smiley if he didn't already have a name. As for skills, he's learning lots of commands! He already knows the basics (sit, stay, come), and is great on a leash. He has some trouble with the crate because there's some separation anxiety. And as for friends, everyone is a friend to Julius! He gets along great with other people, pups and kids. He's a happy jumper, though, so that needs some work.
An ideal home for Julius is one with a yard and some dog friends, preferably. He has lots of energy and loves to play, so a yard where he can do that would be great for him. And, of course, a loving family with the patience to help him learn more commands and cope with his separation anxiety. He just loves his people so much, so he wants to be close as much as possible.
This sweet guy deserves the perfect forever home. Could that be with you? Apply to adopt Julius today!
All Dallas Pets Alive adoptable pets are spayed or neutered, microchipped, and up to date on vaccines upon adoption. The standard minimum donation for dogs over six months to seven years is $200, puppies under six months is $250, dogs eight years and over are $100 unless specified otherwise. You can view all the adoptable pets and fill out an adoption application online on our website at http://dallaspetsalive.org/adopt/adoptable-dogs/ . For more information, you can email adopt@dallaspetsalive.org