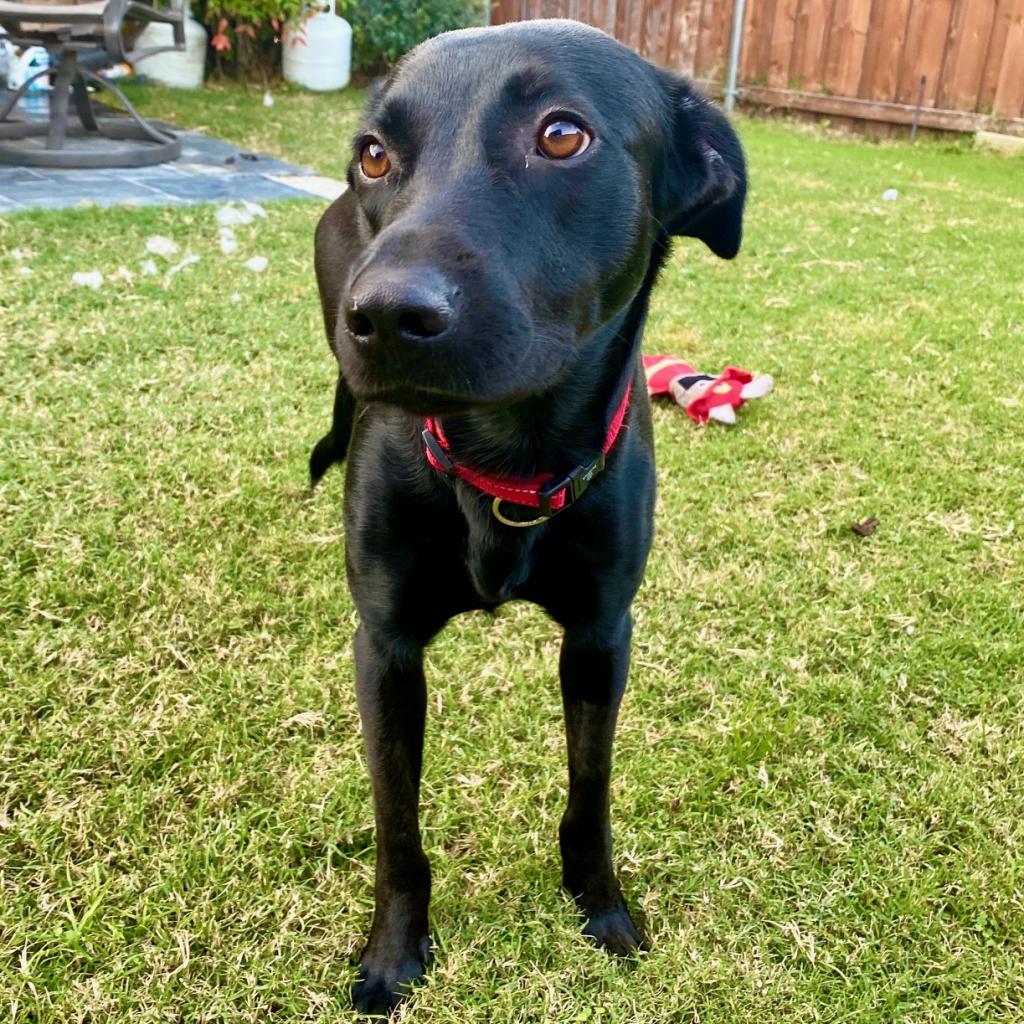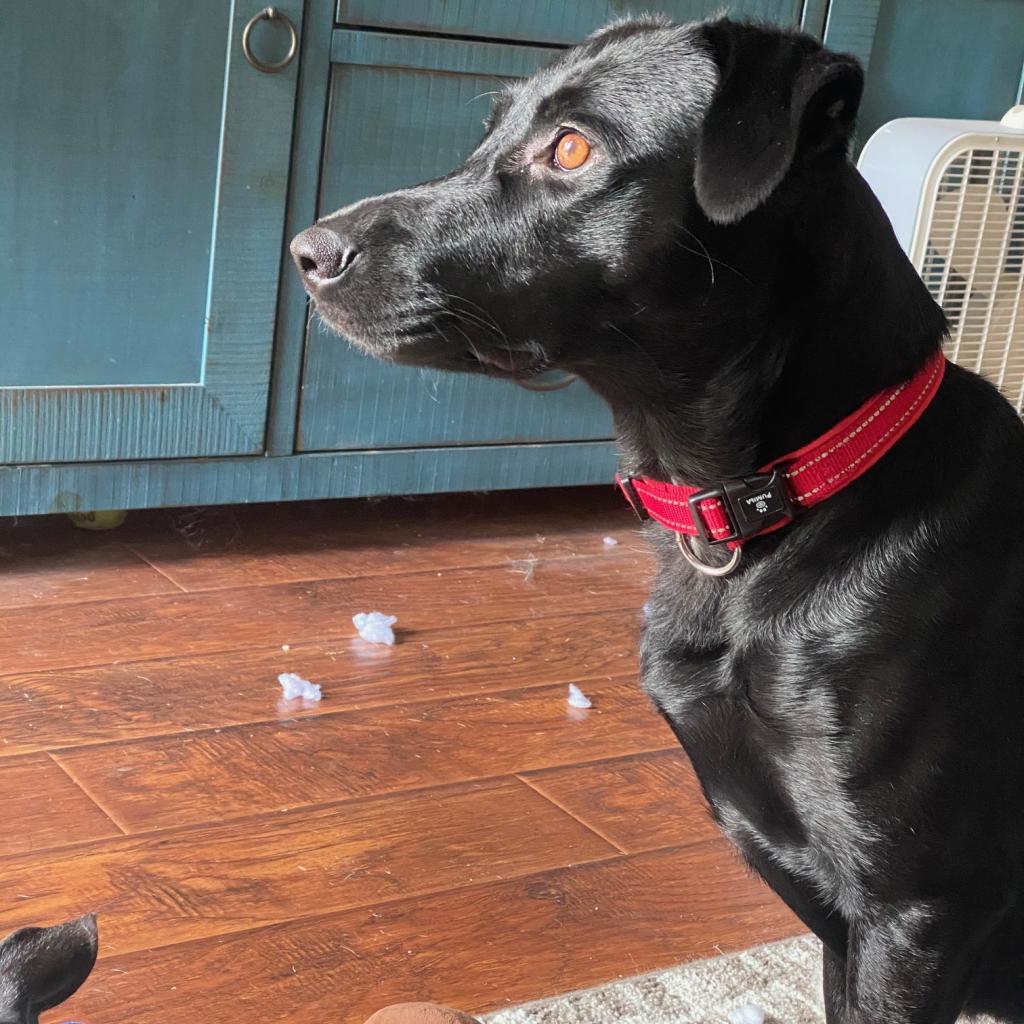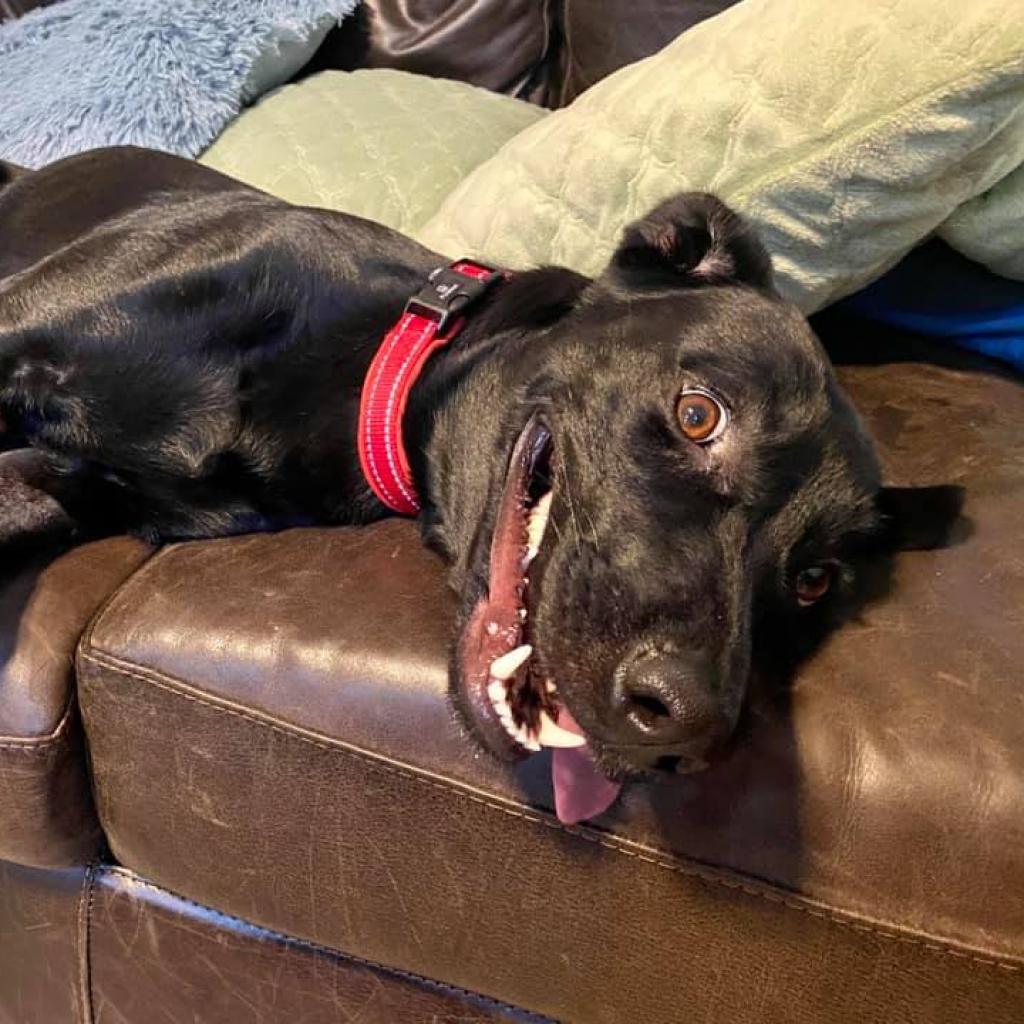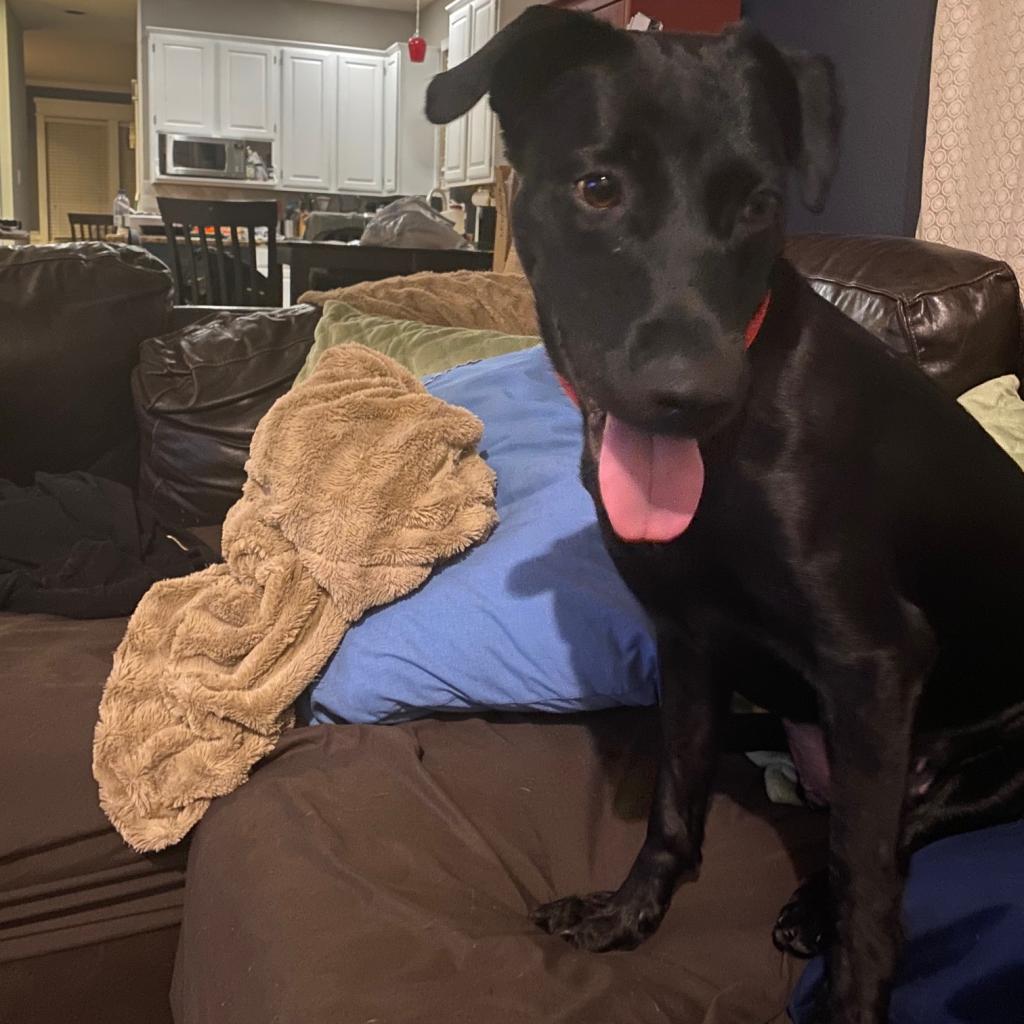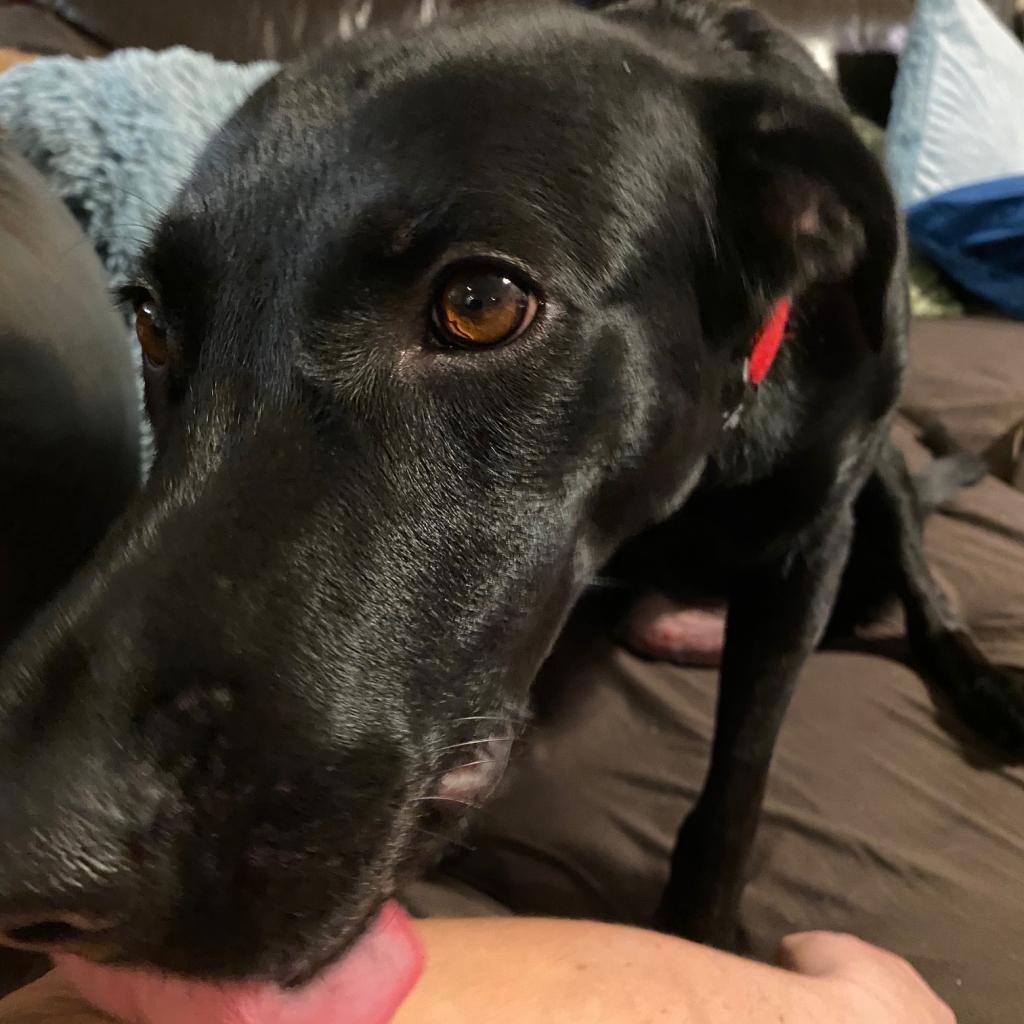 Luka

ID: DPA-A-5180
Age: Adult
Sex: Female
Breed(s): Retriever, Black Labrador
Size: Medium

Apply to Adopt Luka
Meet Luka!

Luka is looking for love in a furever home! She came into DPA with a severely fractured rear leg which didn't heal properly, and had to be amputated. But Luka isn't letting her rough start slow her down at all. When her foster parents wake up every morning, Luka's first move is to hop up on the couch and get some early morning snuggles and belly rubs before breakfast. She also loves bones and plush toys, and playing with her foster brother, a two year old pit-mix. She also gets along great with two other older dogs she shares a home with who aren't as playful, but she has not been tested with cats.
Luka is approximately two years old, potty and crate trained, and even will nap in her crate during the day. She sits like a lady when it's time for food or treats, She has no trouble getting around on three legs, using the dog door, or anything else her non-tripod friends do. Did we mention she loves to give kisses?
Luka is very much a Lab who loves to retrieve and chew, so her foster parents are working on corrections when she brings a stray shoe or sock from the bedroom to show off. She also responds quickly to her name, to commands like "leave it and "come, and is treat-motivated, so teaching her new commands and tricks is a breeze.
If you're looking for a sweet girl who has so much love to give, Luka could be your match. Apply today!
This pet is available for pre-adoption and may not be officially ready for adoption, as it is still undergoing medical treatment. Depending on the medical status, a Meet and Greet may be put on hold until they can safely participate in a meeting with potential adopters. In some cases, this pet may be able to move to its forever home while it is still under the medical care of Dallas Pets Alive. If you are interested in learning more, apply now and one of our Adoption Counselors will discuss the options available so you can bring home your new furry family member! Applications are processed in the order in which they are received; please be aware that this pet may have interested applicants ahead of you.
All Dallas Pets Alive adoptable pets are spayed or neutered, microchipped, and up to date on vaccines upon adoption. The standard minimum donation for dogs over six months to seven years is $200, puppies under six months is $250, dogs eight years and over are $100 unless specified otherwise. You can view all the adoptable pets and fill out an adoption application online on our website at http://dallaspetsalive.org/adopt/adoptable-dogs/ For more information, you can email adopt@dallaspetsalive.org