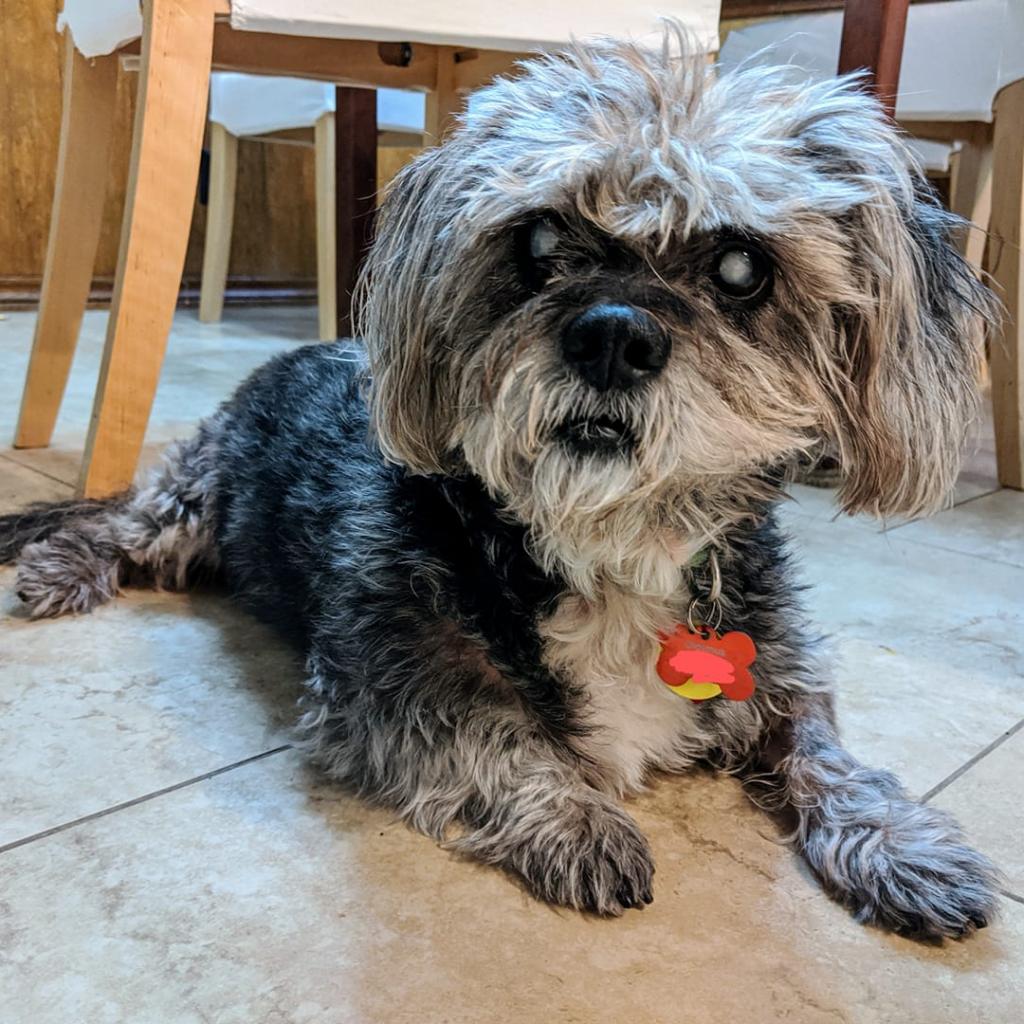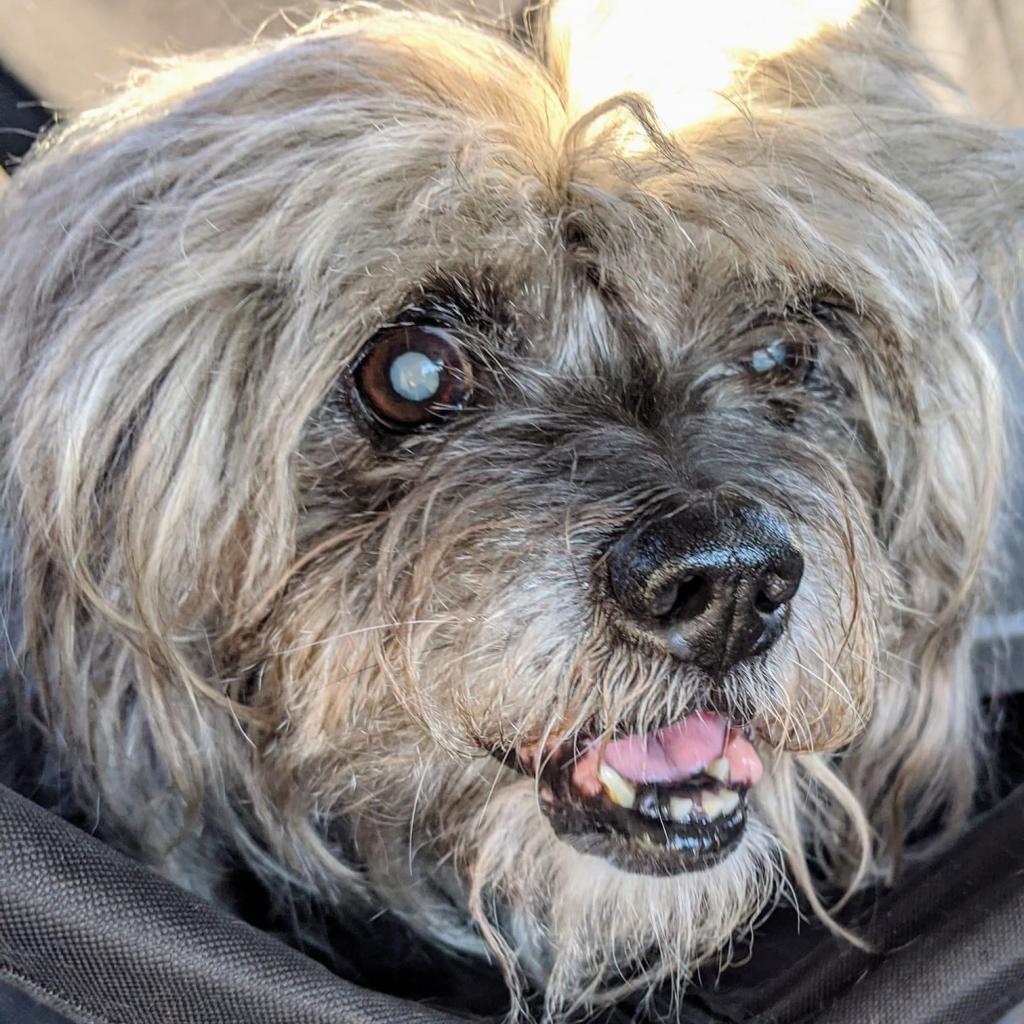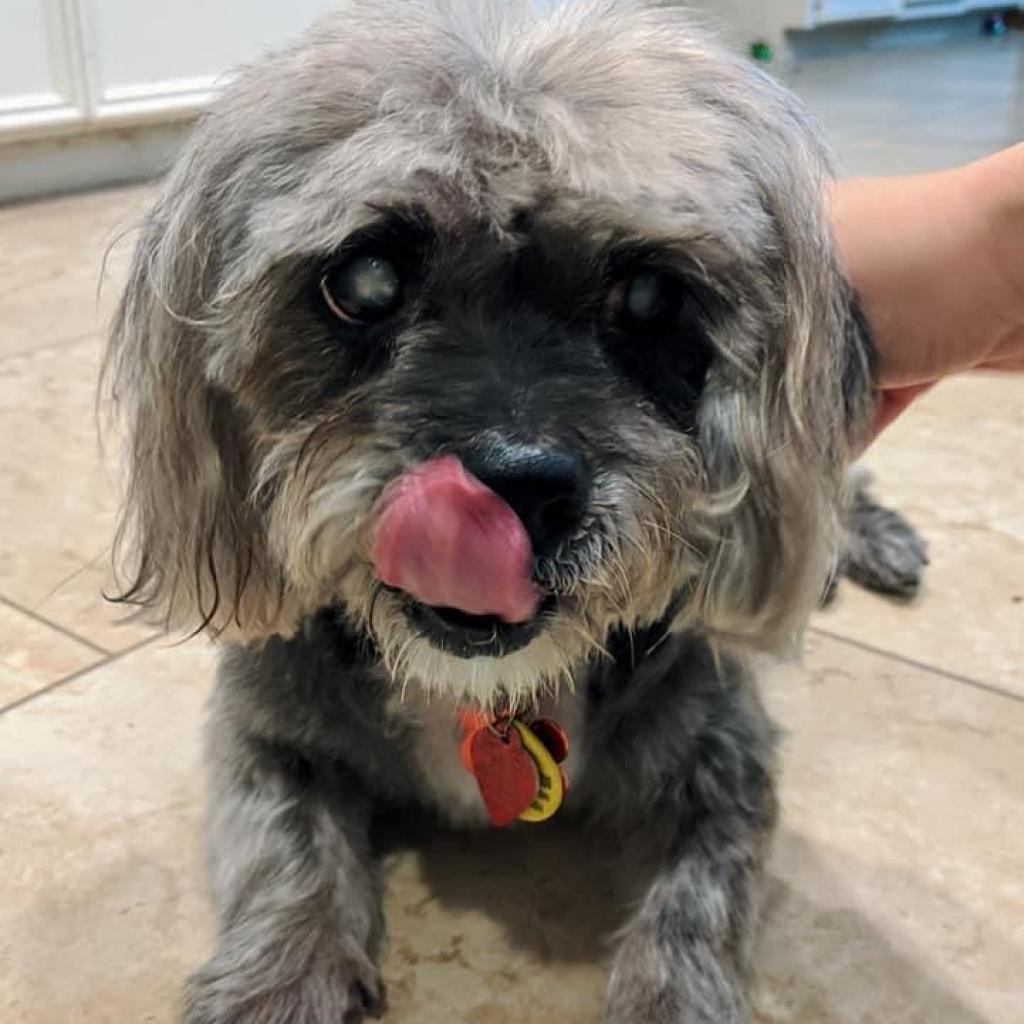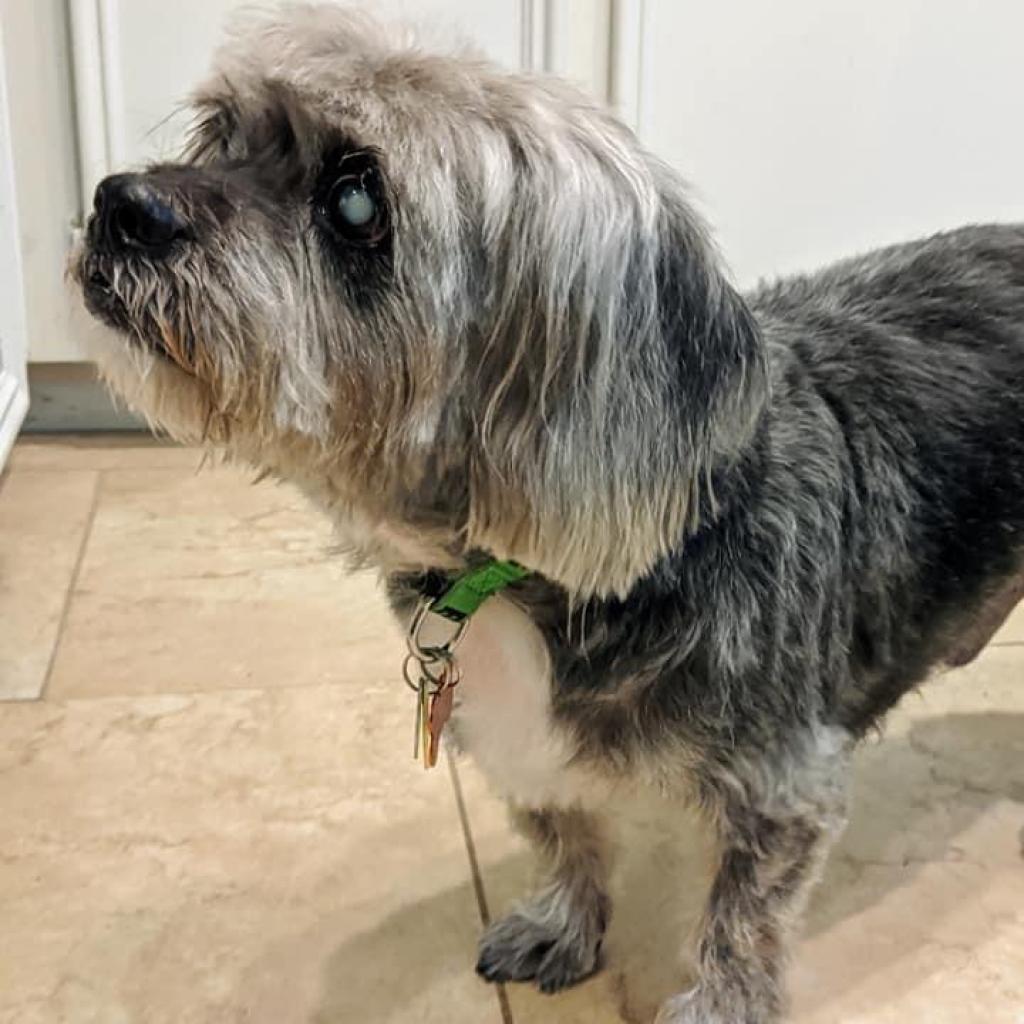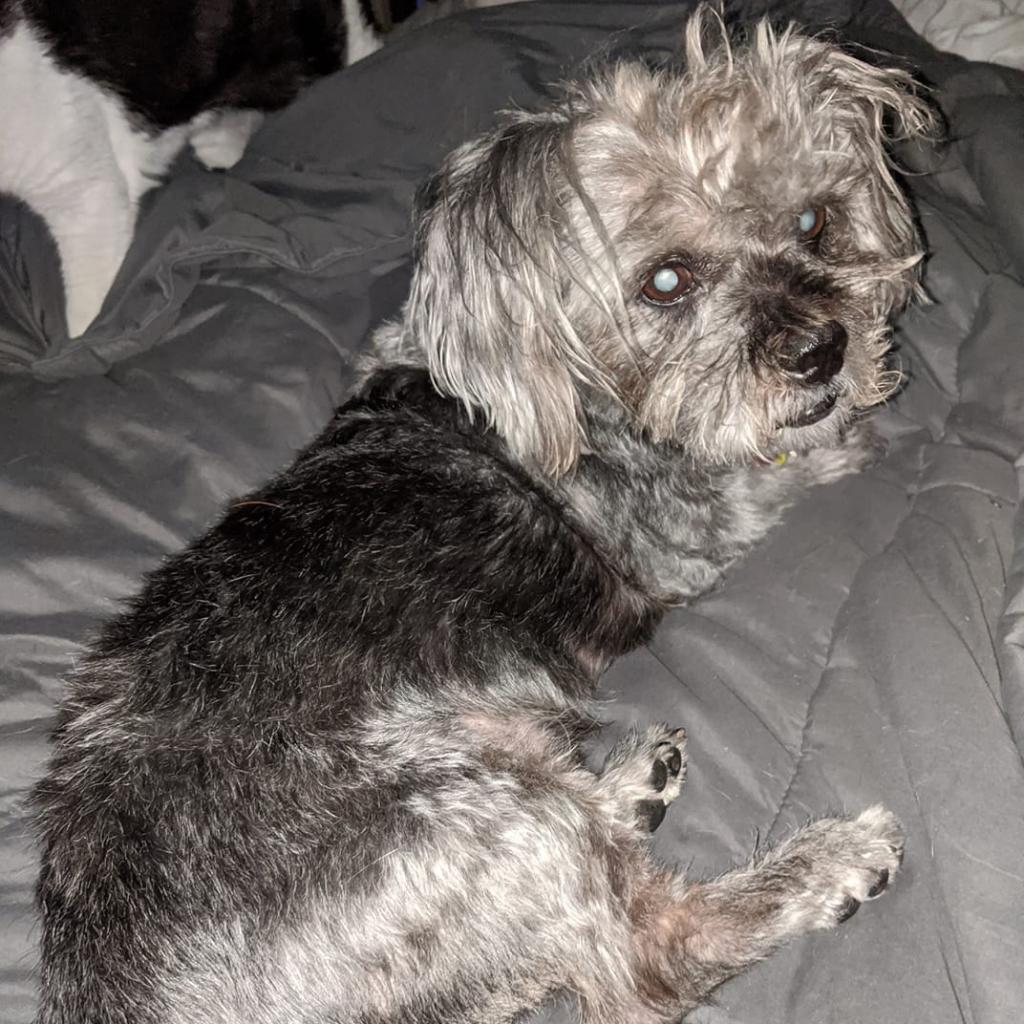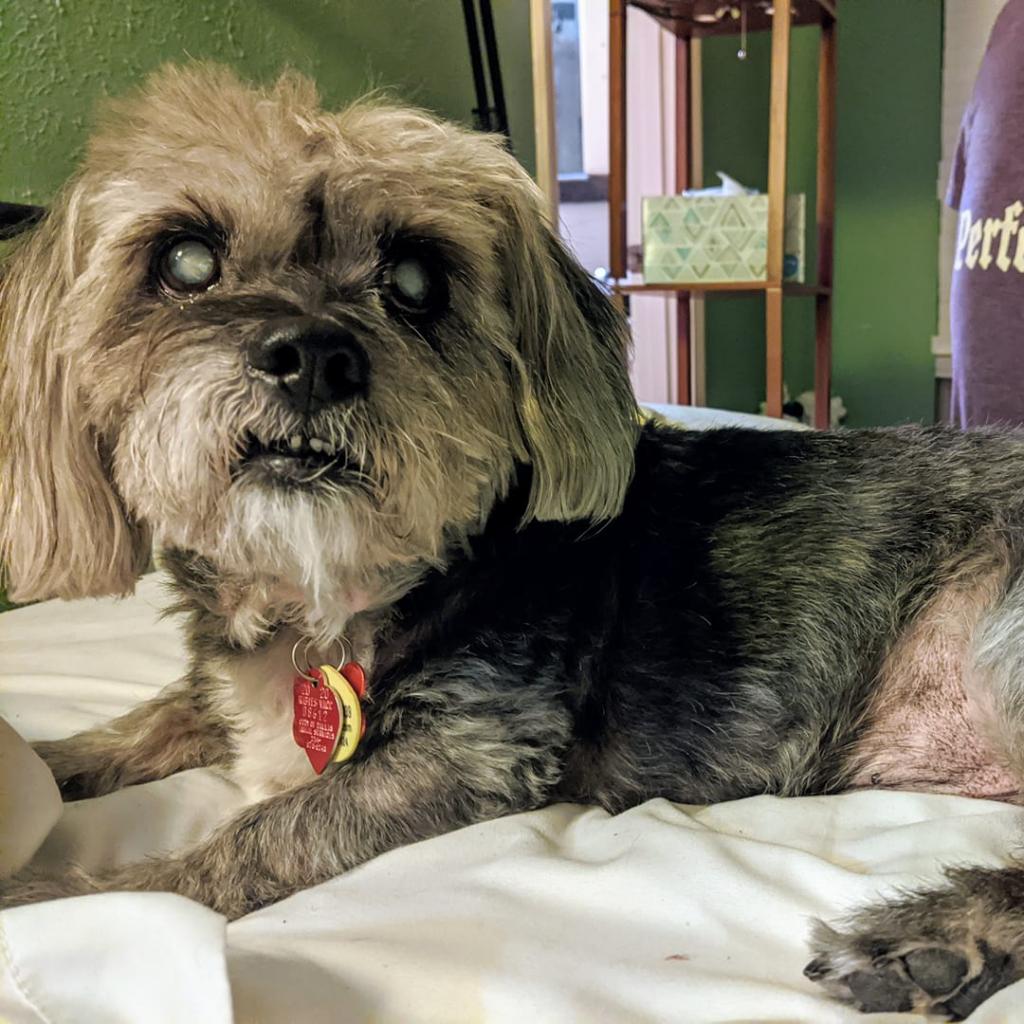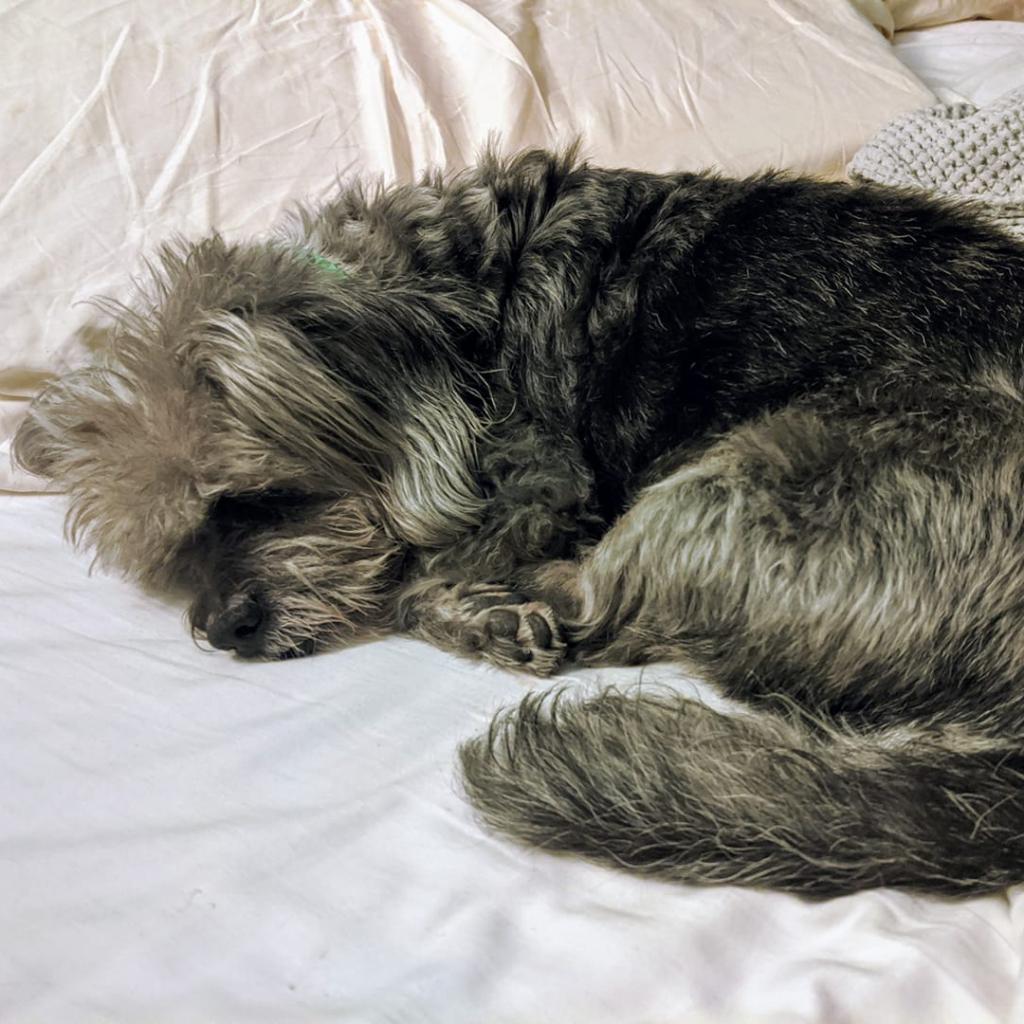 Meet Didymus!

Meet Didymus! If his name sounds familiar, it's because he's partially named after the muppet character with the same name. His foster mom says Didymus reminds her of this character because he looks, walks and sounds like a muppet! This senior guy would love to find a forever home in which to live his golden years. Until then, he's enjoying the warmth of his loving foster home.
Didymus is blind and was most recently living on the streets, but is thriving in his temporary home. He gets along with dogs and cats and is house trained. He's working on crate training, too! His activity level is super low. He enjoys lounging and that's about it. Sometimes he gets the zoomies...but at a sloth's pace, which cracks up his foster mom. Didymus isn't much of a cuddler but he does like to follow his people around the house to see what they're up to. And then at night time he turns into a cuddler on the bed. Ideally, this old guy would get a forever home that is quiet, low-key, and with a family that will be there with him most of the time.
Didymus deserves the perfect forever home. Could that be with you? Apply to adopt him today!