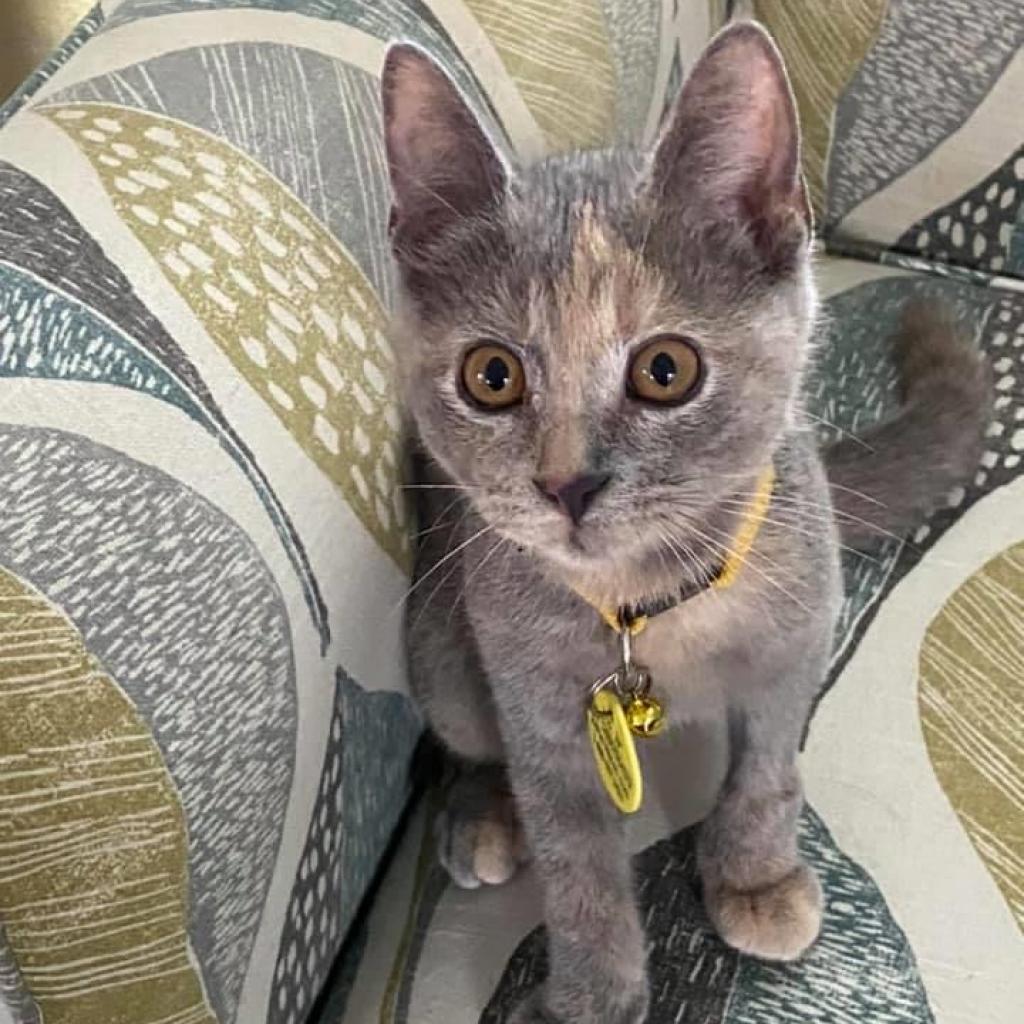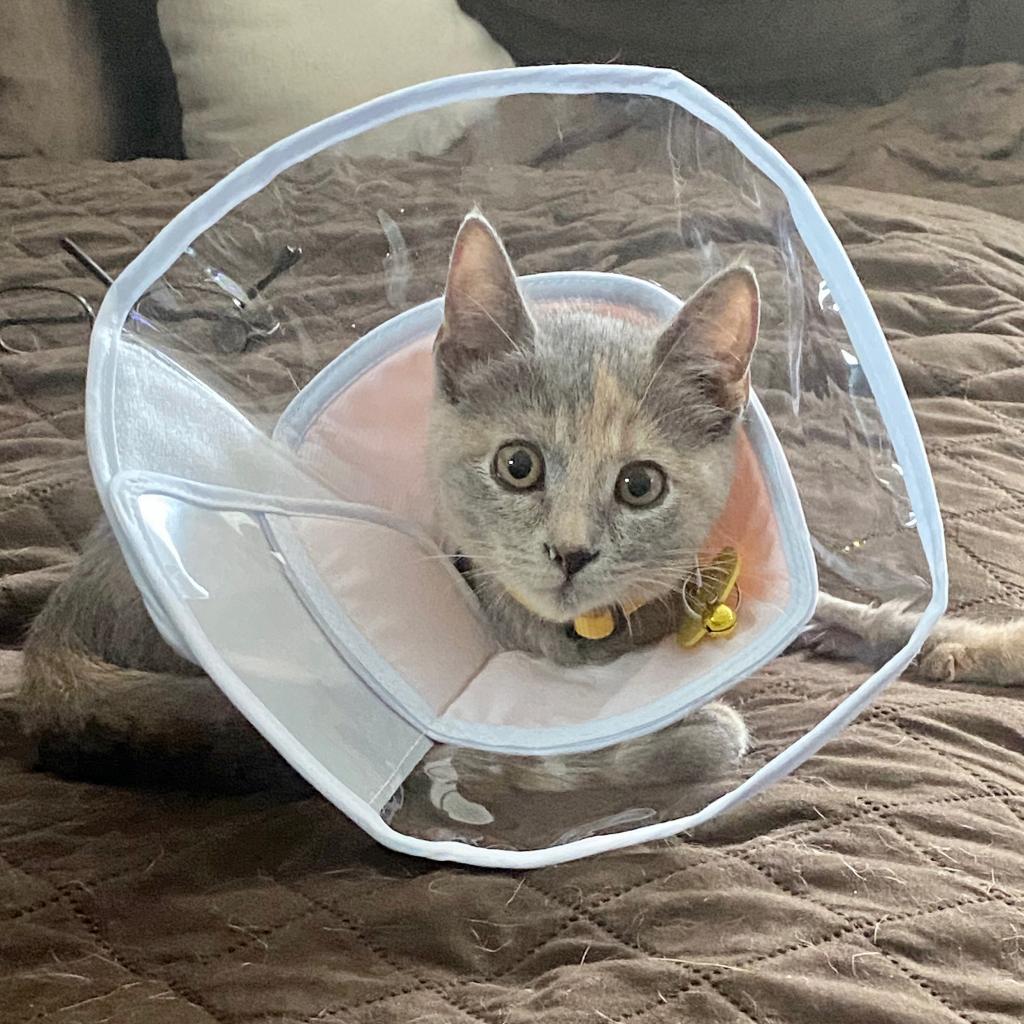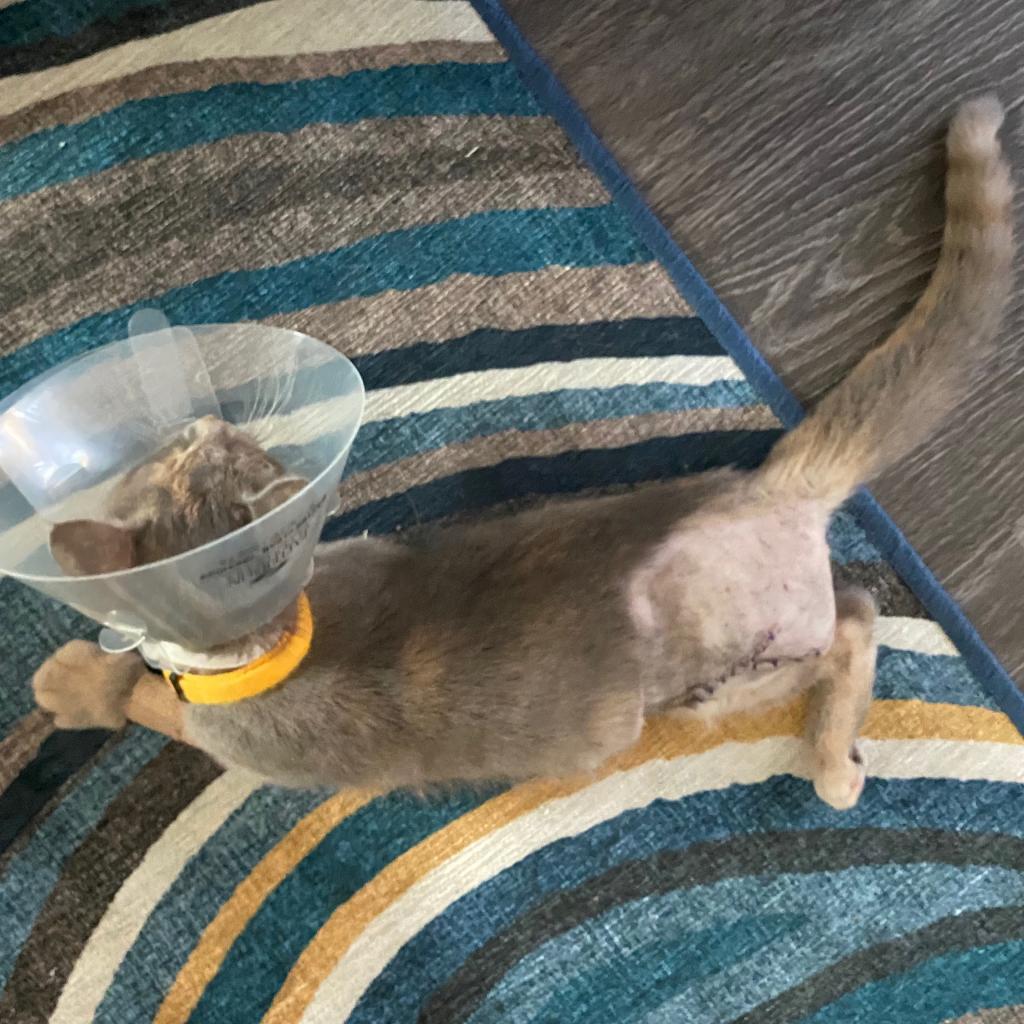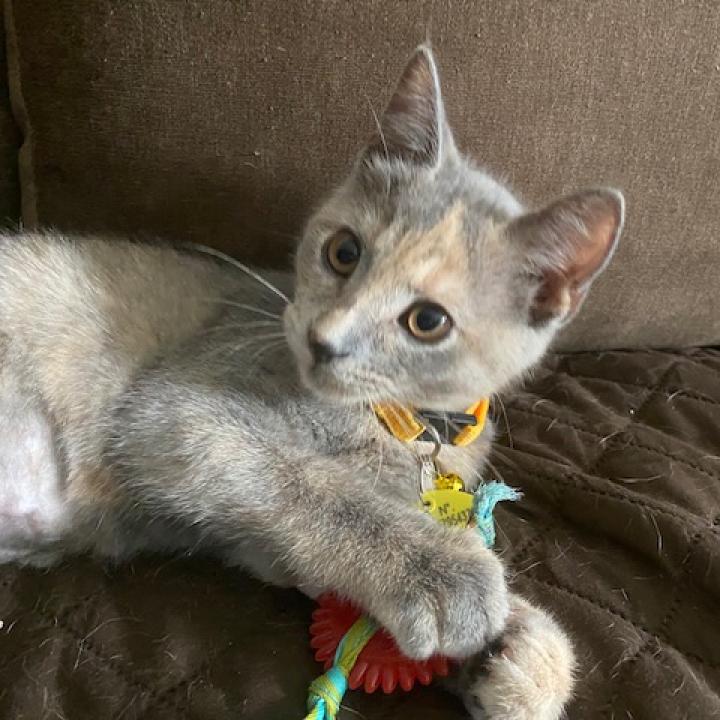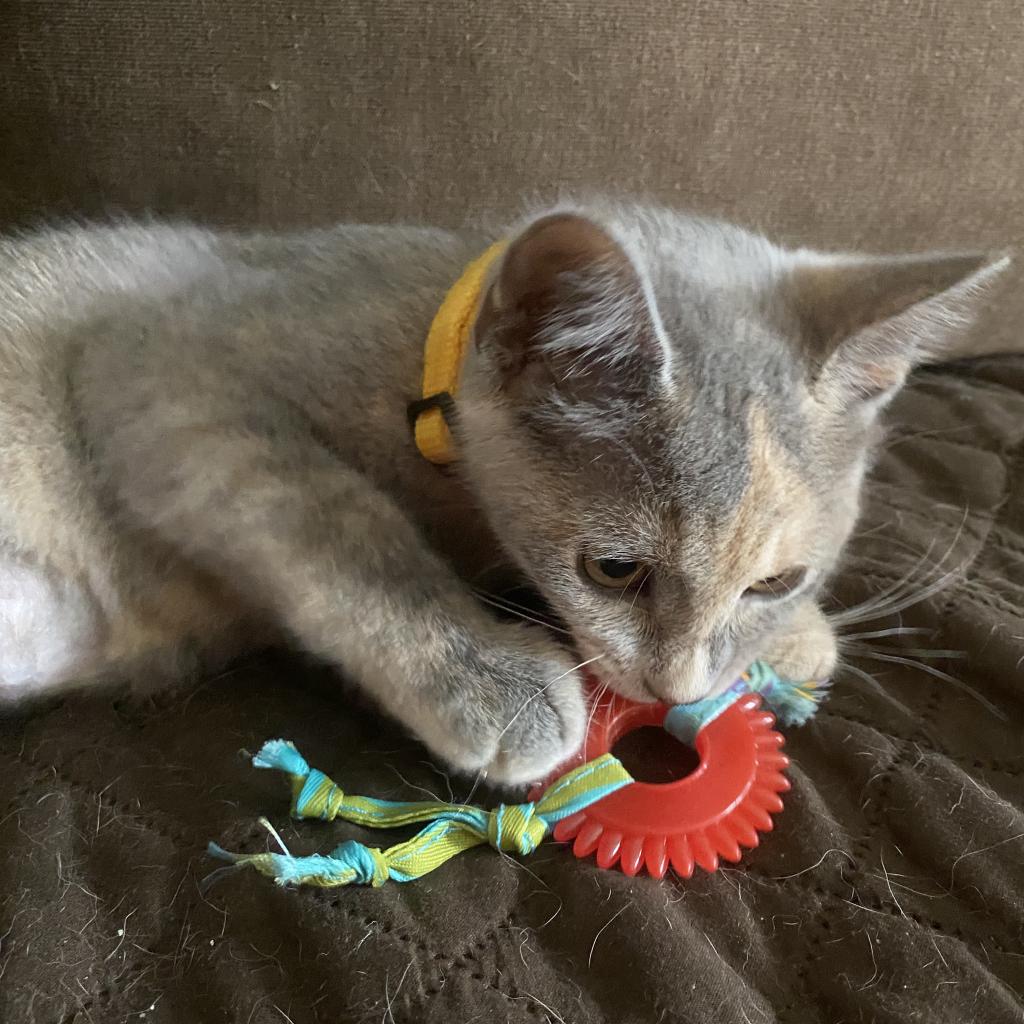 Meet Lucinda!

Meet Lucinda - an amazing little gal that is the total kitten package. Playful, fearless (in a funny kitten way), affectionate, and adorable.
Lucinda has a great personality and will be the companion that greets you at the door, follows you around, and loves to play with other kitties (she would love to have a young playmate). And when the playing is done, she'll crawl into your lap for snuggles and gaze up at you with her gorgeous amber eyes before purring herself to sleep.
She's doing great in her foster home with other adult cats (who don't play as often as she would like, but do sometimes engage with her) and she's learning all about dogs (who were new and scary but she's getting used to them now).
Lucinda had a badly broken back leg, which had to be amputated. So she's a tripawd, but that doesn't slow her down at all! She runs, plays, and jumps without any issues.
Lucinda is available for pre-adopt only at this time as she is not old enough to move to a forever home, but applications can still be completed. Applications for pre-adopt are processed in the order they are received.
All Dallas Pets Alive adoptable pets are spayed or neutered, microchipped, and up to date on vaccines upon adoption. The standard minimum donation for cats over six months to seven years is $100, kittens under six months is $150, cats eight years and over are $50 unless specified otherwise. You can view all the adoptable pets and fill out an adoption application online on our website at http://dallaspetsalive.org/adopt/adoptable-cats/ . For more information, you can email adopt@dallaspetsalive.org.