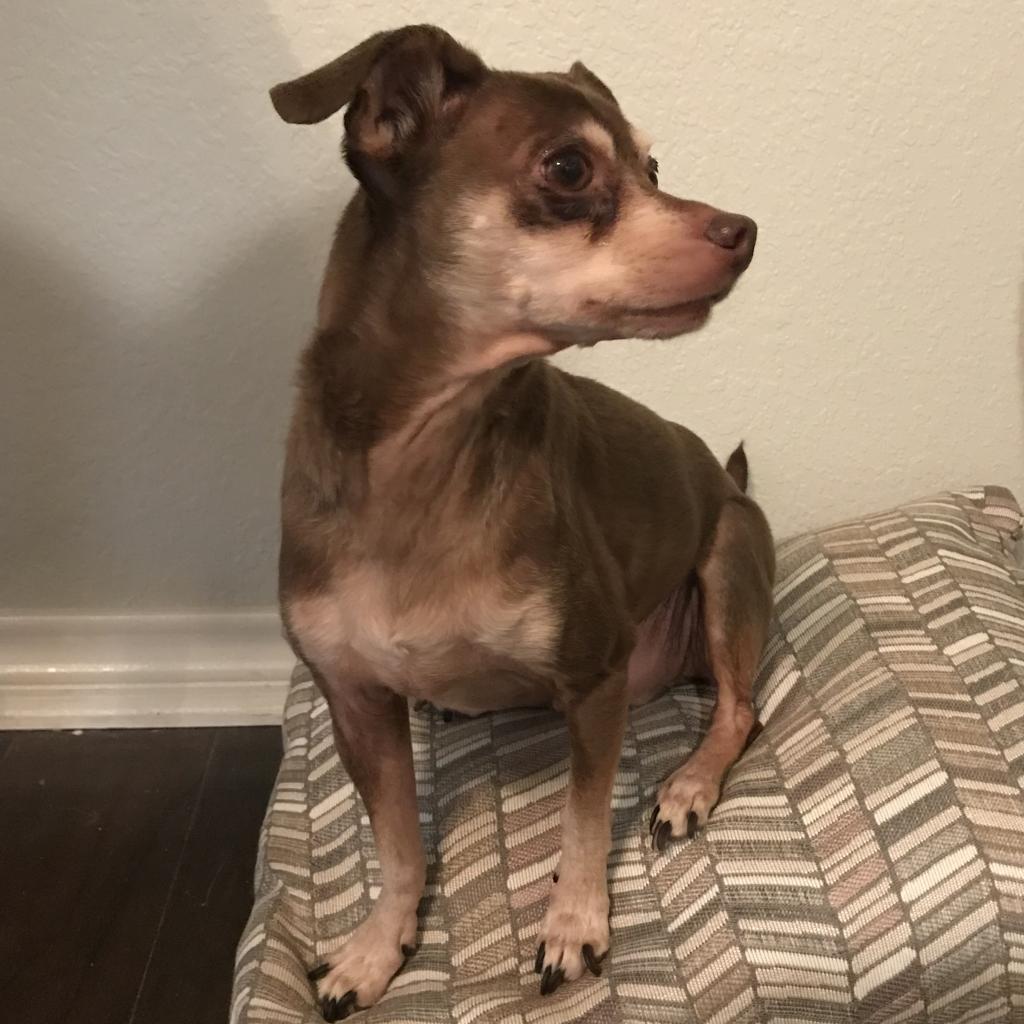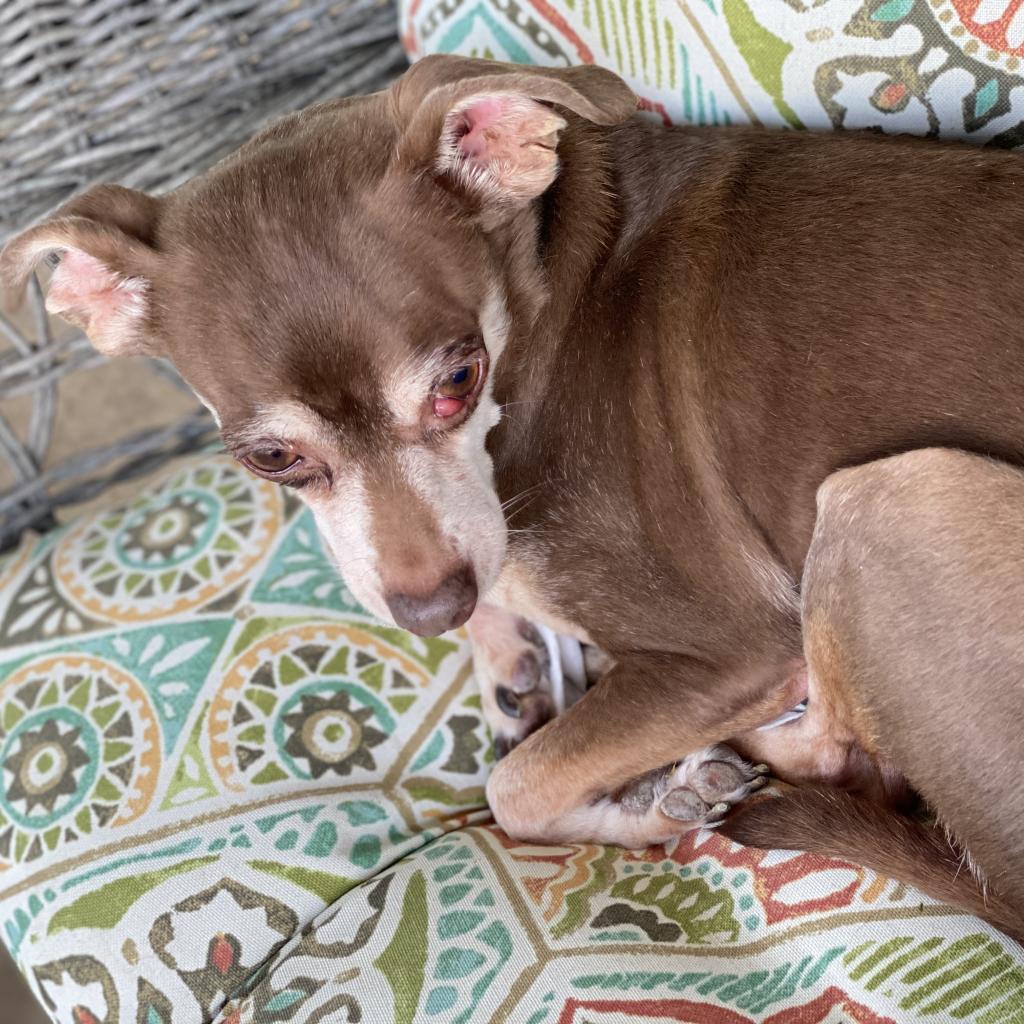 Meet Aboo!

Most of us can agree that so far, 2020 has presented us with unforeseen and trying challenges. If you feel or are starting to feel drained, hang in there. Keep trudging along. But if you need some help keeping your spirits high, Aboo is the one for you.
Aboo's a friendly, chill, and affectionate pooch. Being a senior citizen, this perfect little lap dog is as knowledgeable as they come. He's housetrained, crate trained, and great around kids and other pets. Aboo does enjoy some light play, especially when smaller toys are involved, but he would much rather spend his time being by your side. Chaotic energy can make him a little anxious, so the ideal home for this sweetheart is one which is fairly calm.
Aboo's currently being treated for heartworms. While reading this may give you cause for concern, there's no need to worry! If there's one thing that you absolutely must know about Aboo, it's that no matter what, his spirit cannot be broken. Much like yourself, I assume.
Often, older shelter dogs get overlooked. But we are all deserving of love and this is no different for our K9 companions. If 2020 has got you down and you're in need of a comforting presence, that can bring joy, peace, and stability back into your life, look no further. Apply to adopt Aboo today!
All Dallas Pets Alive adoptable pets are spayed or neutered, microchipped, and up to date on vaccines upon adoption. The standard minimum donation for dogs over six months to seven years is $200, puppies under six months is $250, dogs eight years and over are $100 unless specified otherwise. You can view all the adoptable pets and fill out an adoption application online on our website at http://dallaspetsalive.org/adopt/adoptable-dogs/ . For more information, you can email adopt@dallaspetsalive.org.