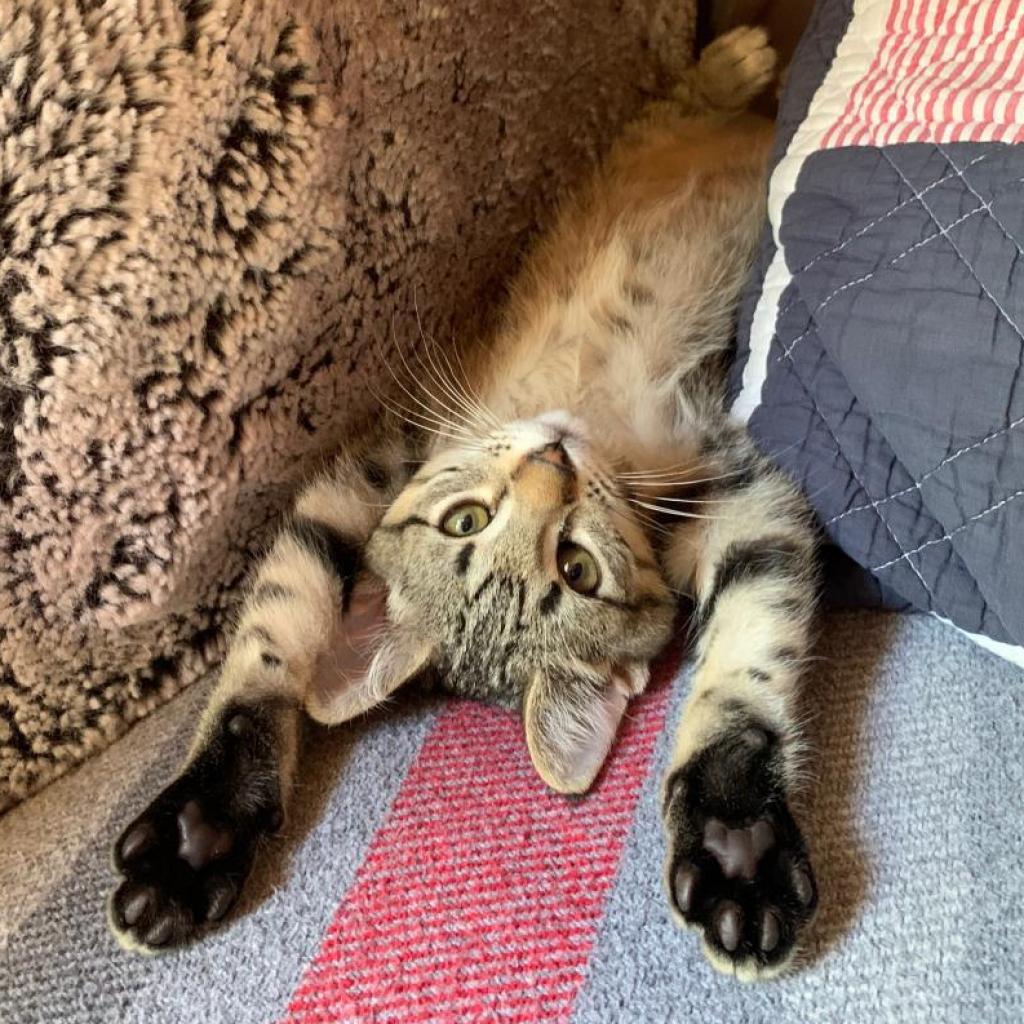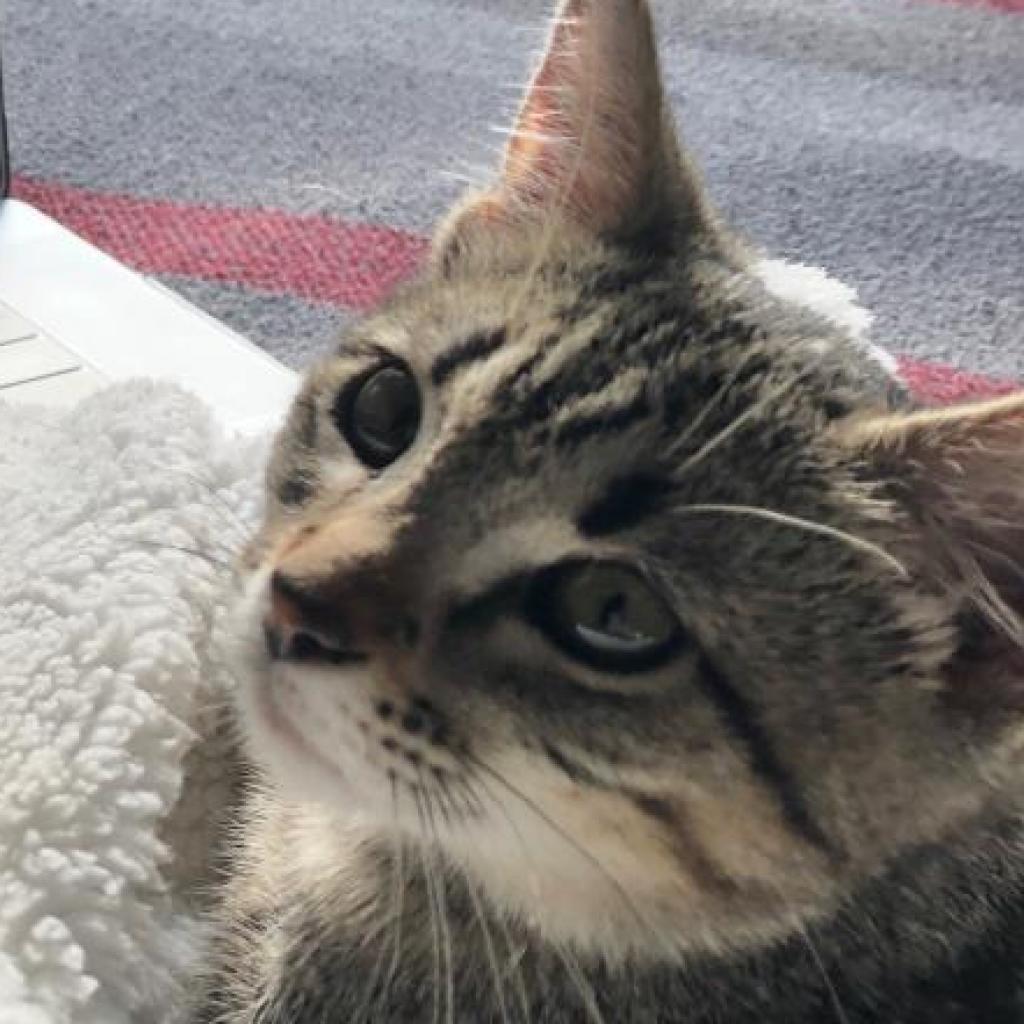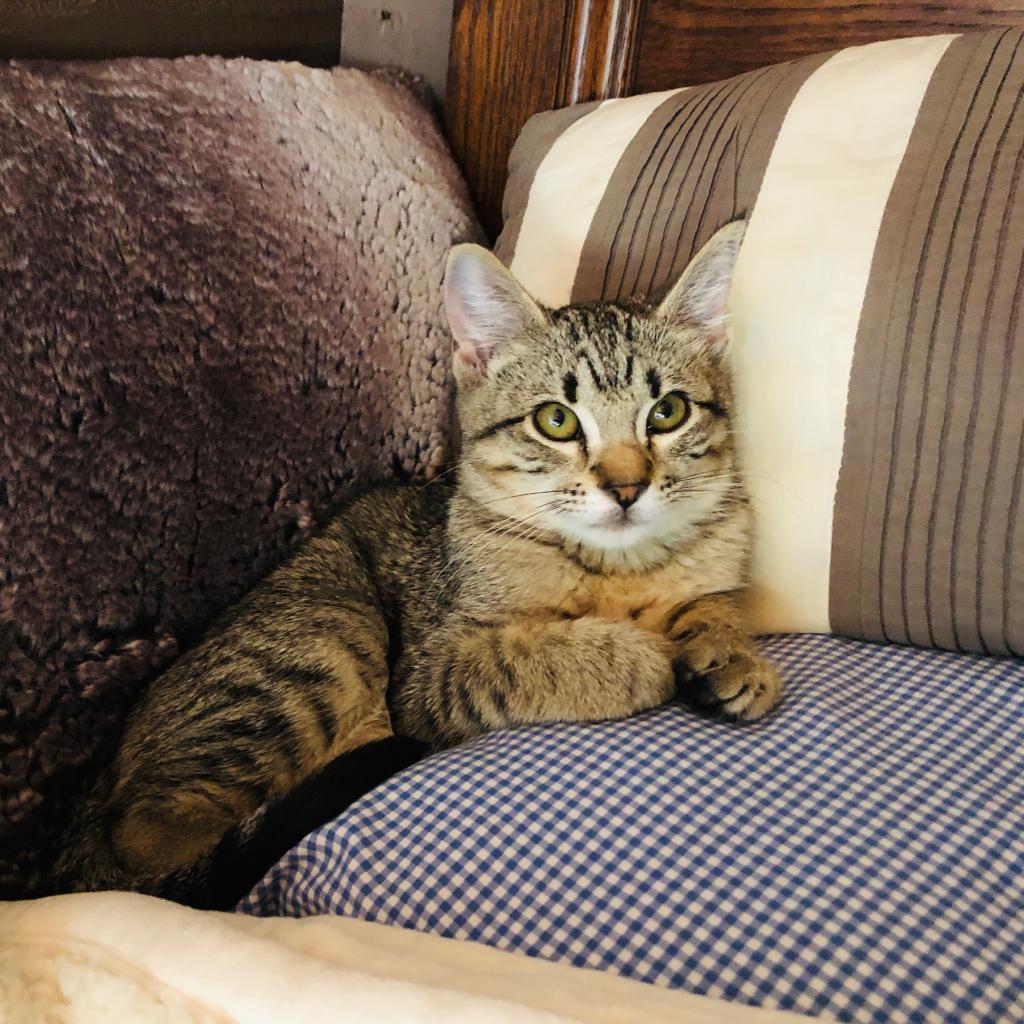 Meet Gracie!

Gracie is one of the cutest, most cuddly kitties around. This 10-week-old girl melts hearts with her meow. And when she purrs, it's the most adorable thing on the planet. Gracie is also a looker. She has gorgeous stripes across her fur that make her stand out from the crowd. She also loves snuggling up to you and just always wants to be cozy. Her sweet and playful demeanor would be a great addition to anyone's home. She is really looking to become the next member of a new family! When you decide to adopt Gracie, there is no need to worry about whether she is litterbox trained because she already is! Gracie loves playing with toys. She could spend hours on hours entertaining herself with things like boxes, paper balls, and her favorite feathered toys. She loves all these things but would love it even more if she has someone to play with! Gracie is looking to be adopted by someone just as loving and affectionate as she is. Could that be you? Apply to adopt Gracie today!
ANIMAL is available for pre-adopt only at this time as he/she is not old enough to move to a forever home, but applications can still be completed. Applications for pre-adopt are processed in the order they are received.
All Dallas Pets Alive adoptable pets are spayed or neutered, microchipped, and up to date on vaccines upon adoption. The standard minimum donation for cats over six months to seven years is $100, kittens under six months is $150, cats eight years and over are $50 unless specified otherwise. You can view all the adoptable pets and fill out an adoption application online on our website at http://dallaspetsalive.org/adopt/adoptable-cats/ . For more information, you can email adopt@dallaspetsalive.org.