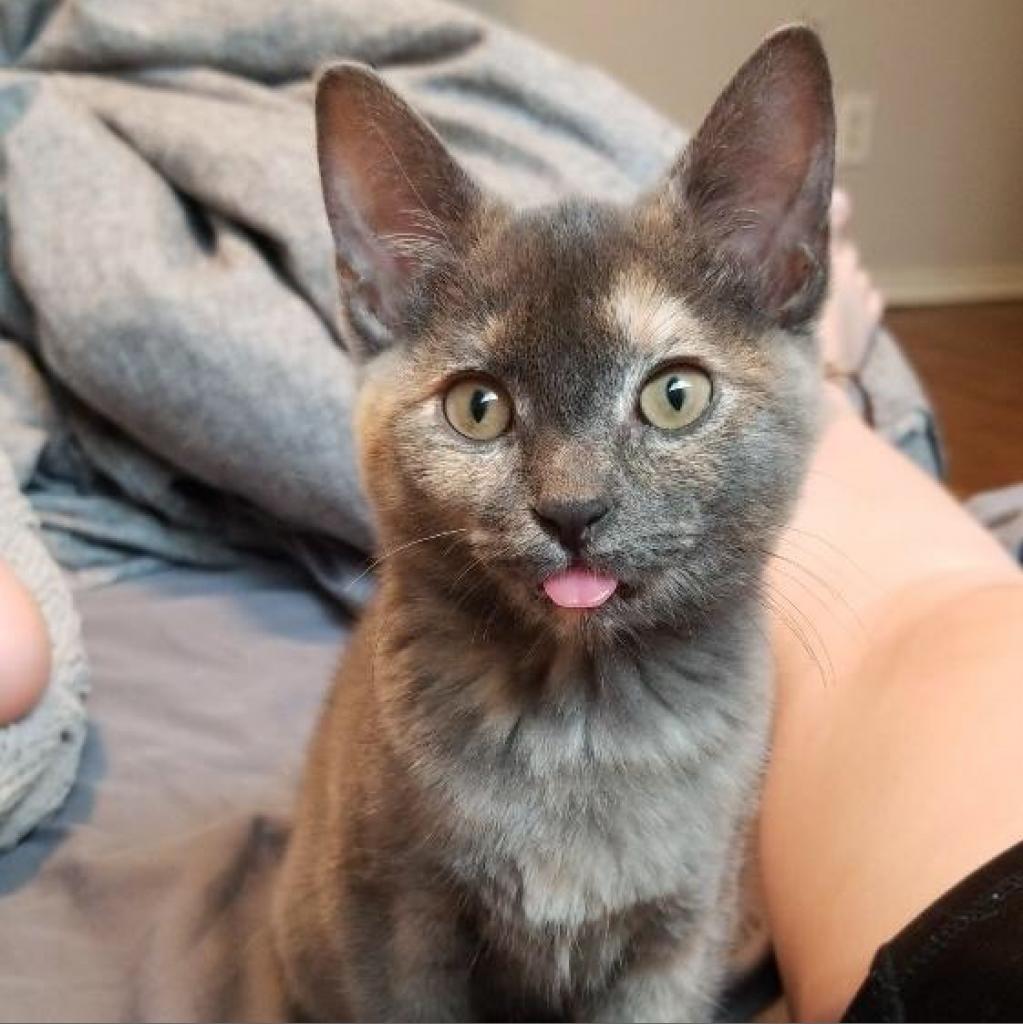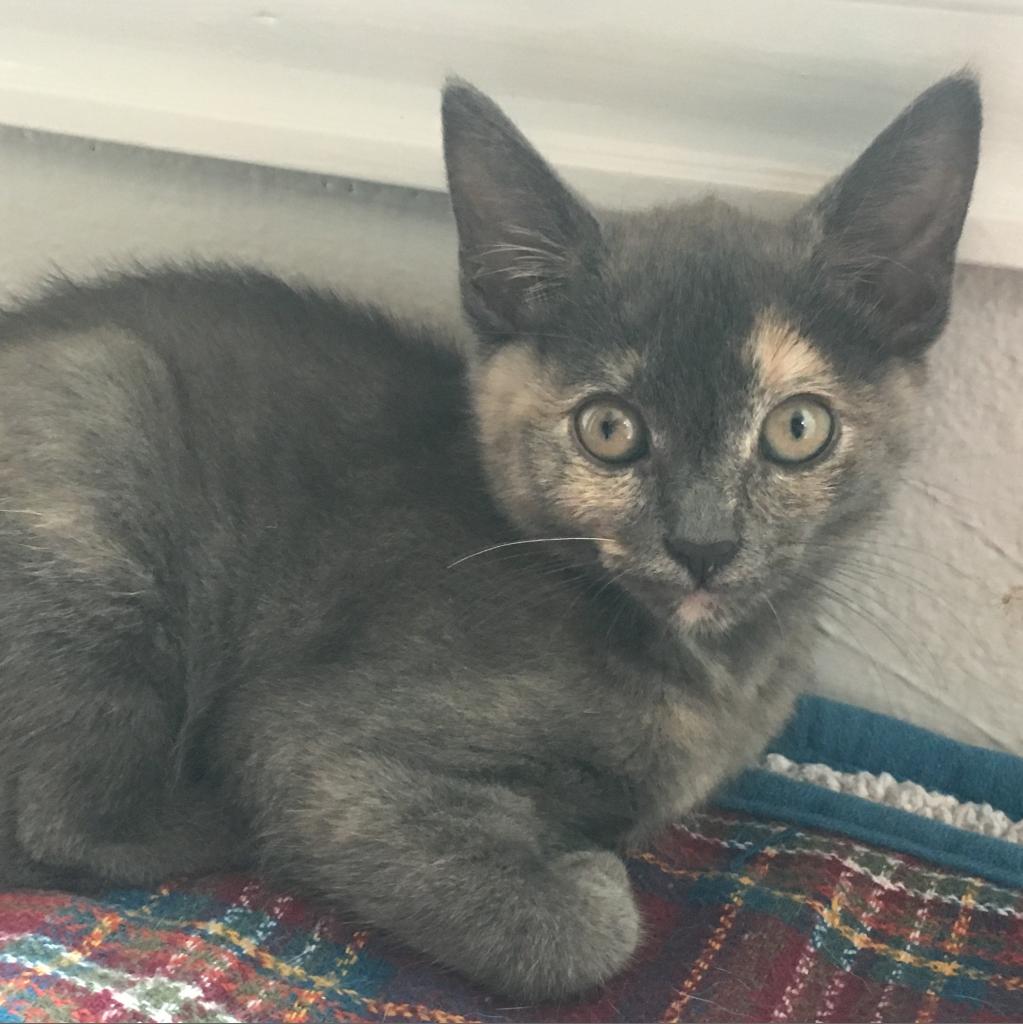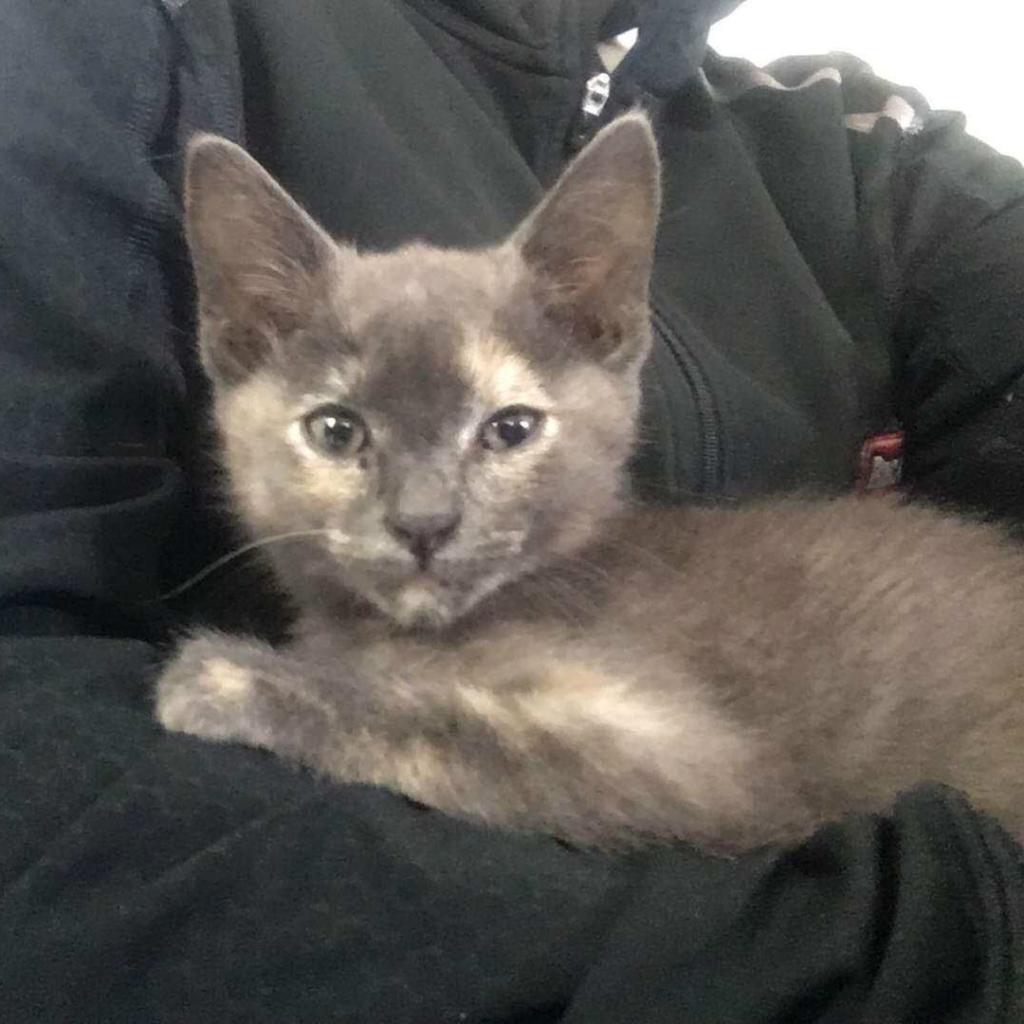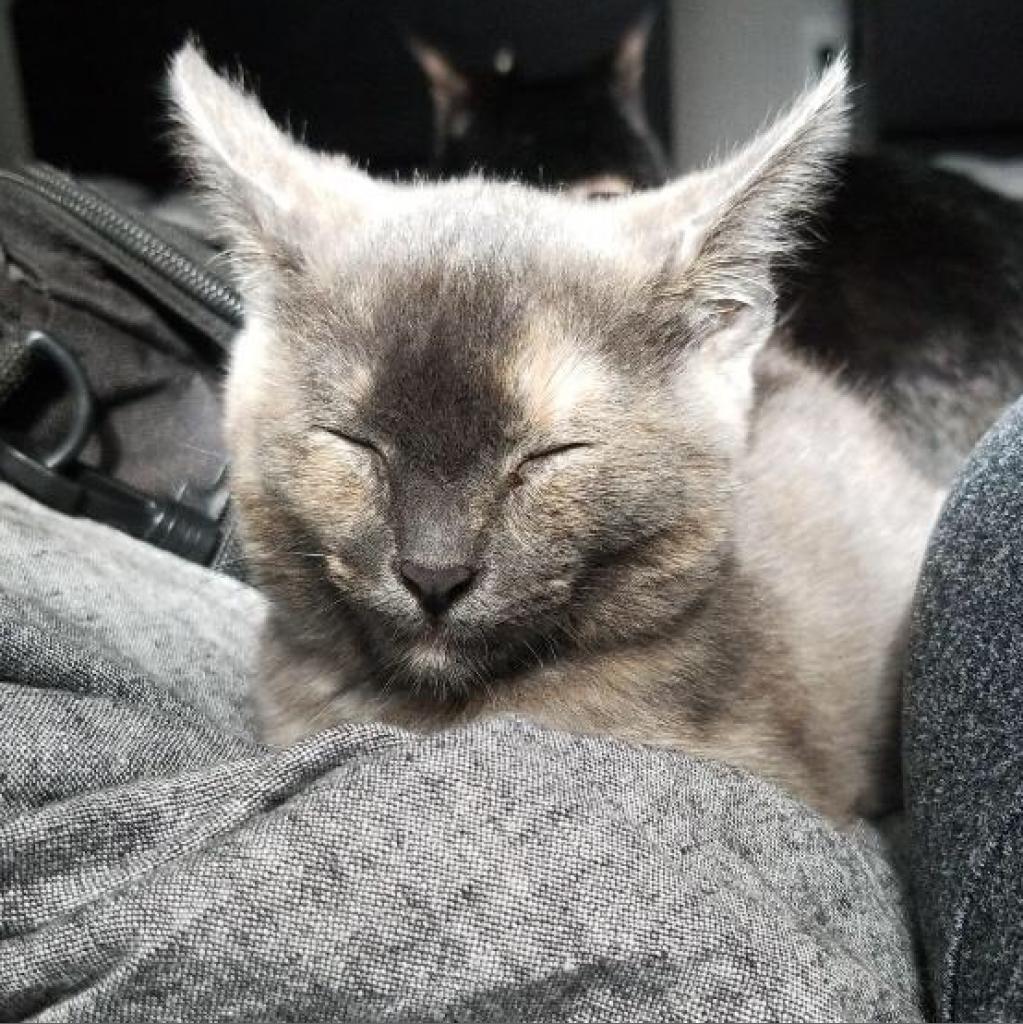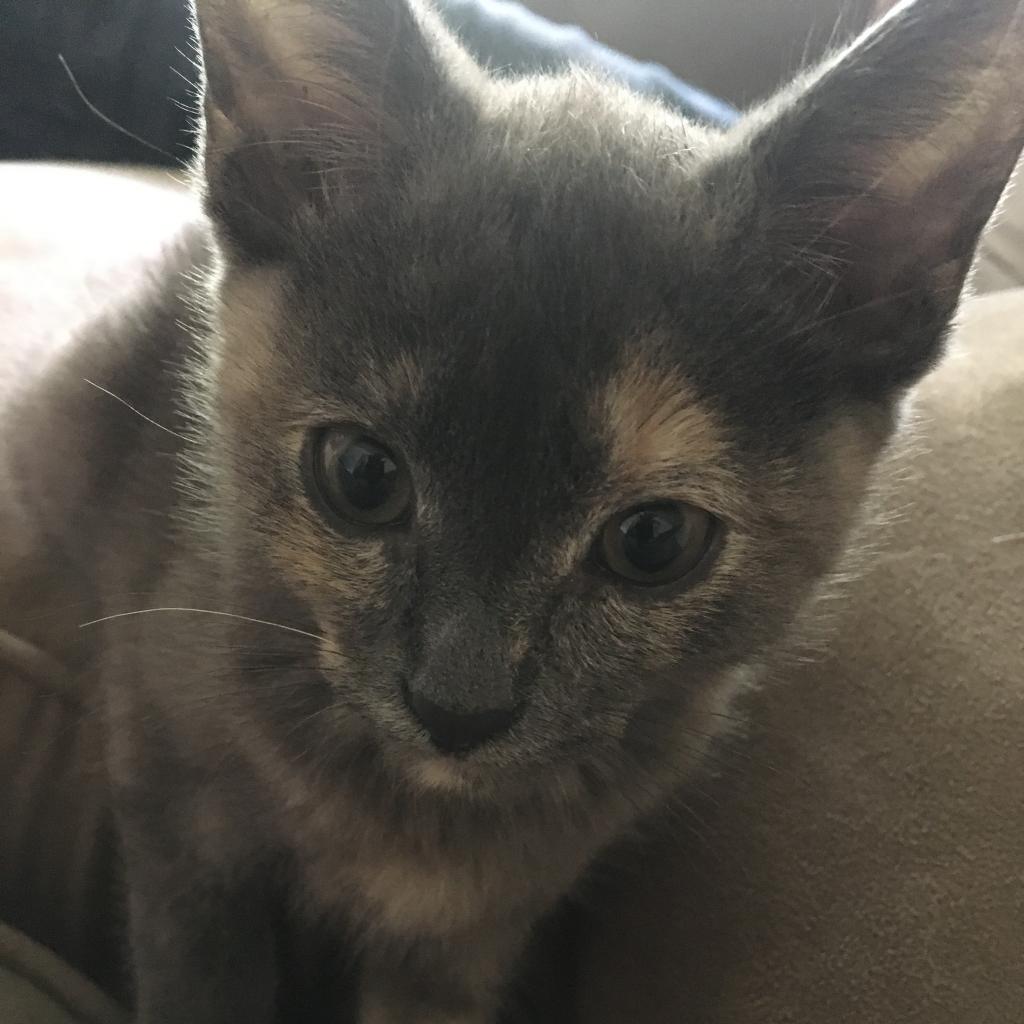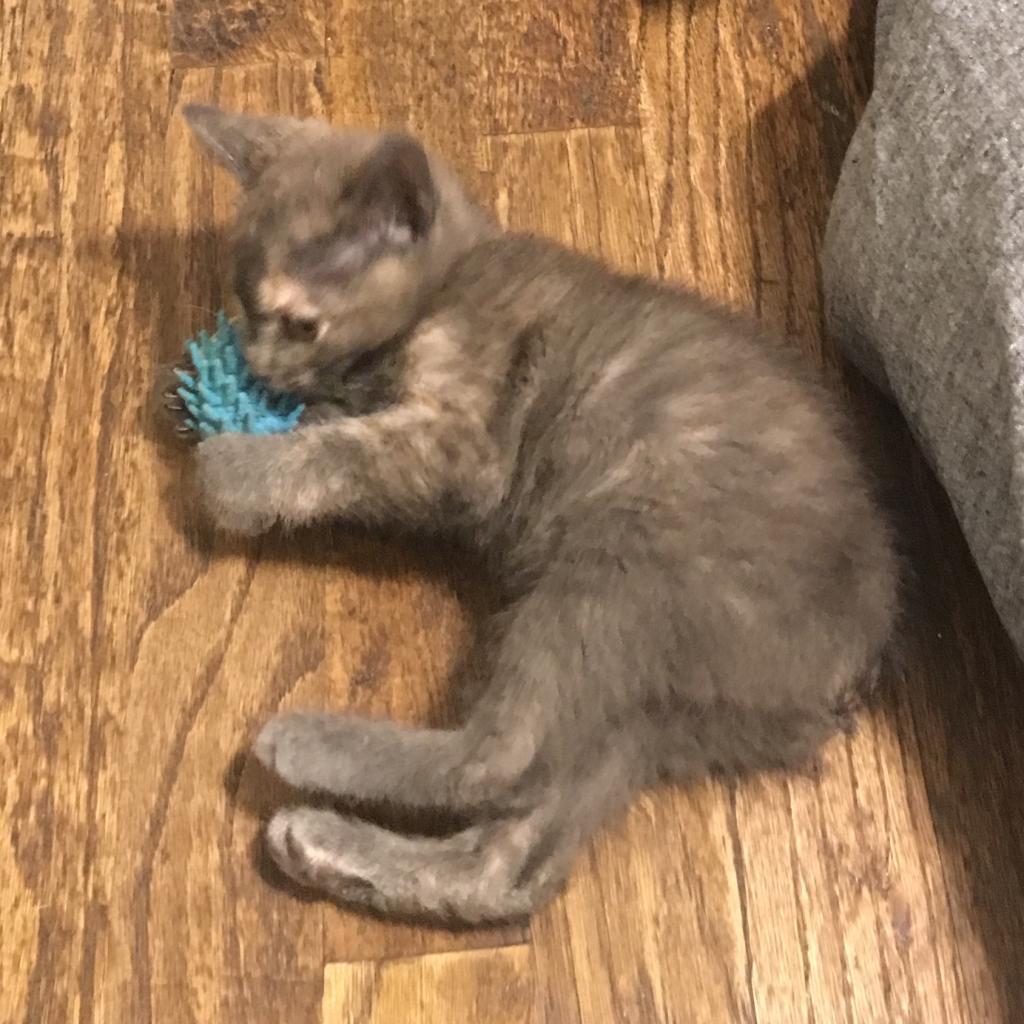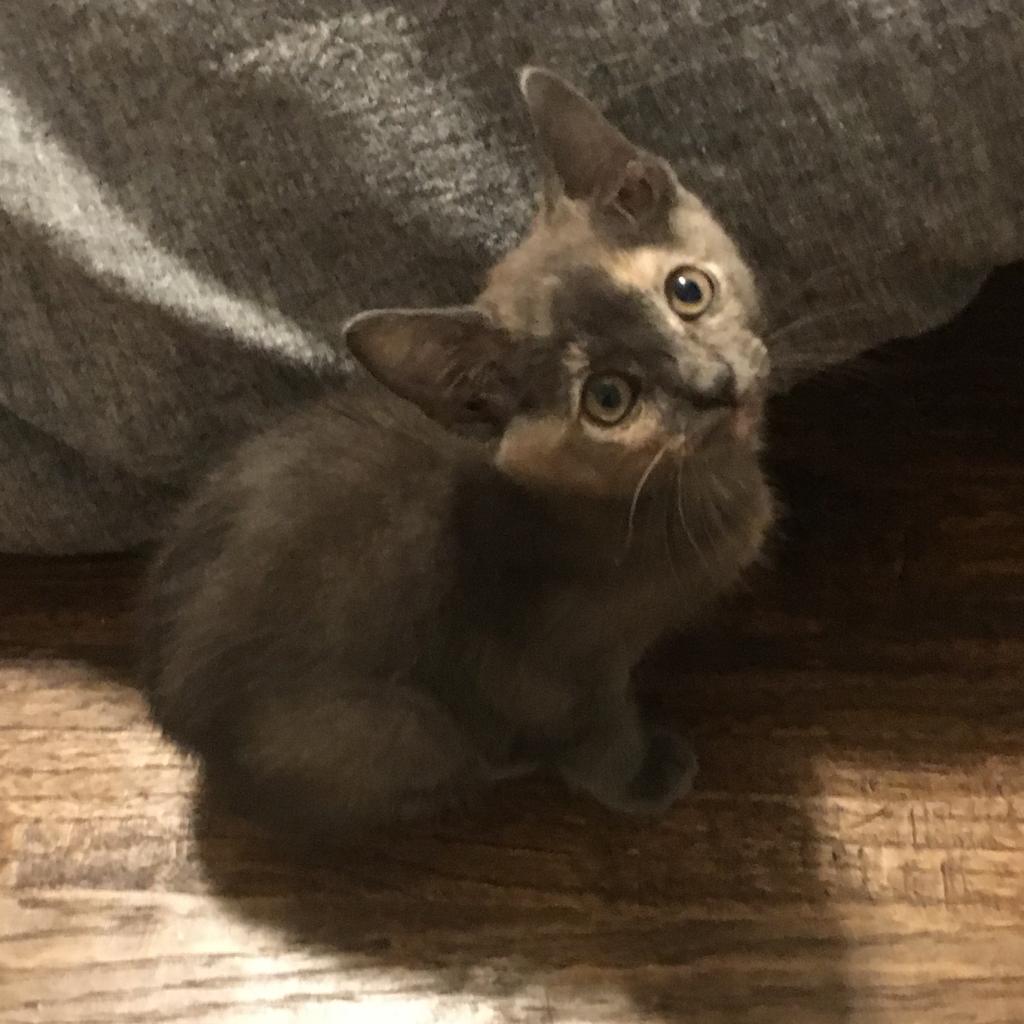 Meet Pigeon!

Meet Pigeon...the cat who is a total ham named after a bird.
She shakes her little booty in the air (like she just don't care) when she's hunting, which is pretty adorable considering she has no tail. She loves to chase lasers and play in boxes! She is an avid hunter of bugs and kitties alike. She likes to sneak up and bite the ears of the other cats, then run off for an exciting game of chase!
Pigeon will watch movies/tv with you - no really, she actually watches the screen and follows characters around! This techy gal doesn't discriminate with her screens either...iPad? Check. TV? Check? Laptop? Check. You've been warned though: if you're on a laptop, your lap is FAIR GAME.
She also loves to cuddle other cats, frequently find her snuggled up to our other three cats in rotation (even the unfriendly one)
This screen-loving kitty deserves the perfect forever home. Could it be with you? Apply to adopt Pigeon today!