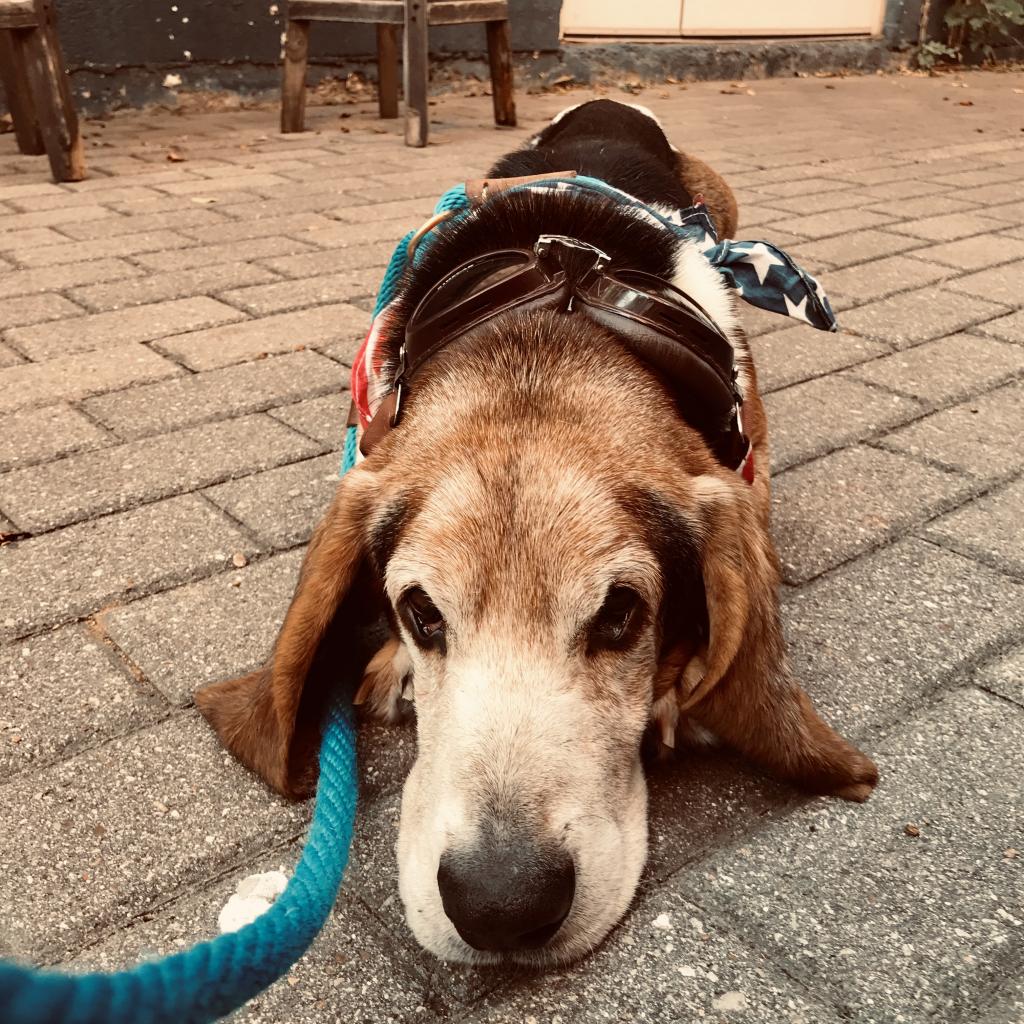 Bates

ID: DPA-A-4072
Age: Senior
Sex: Male
Breed(s): Hound, Basset
Size: Medium

Apply to Adopt Bates
Meet Bates!

Meet Bates the Basset Hound! Have you ever seen a funnier looking pup? This happy goof is around 8 years old and is loving life in his foster home as he waits for his forever family to find him. Bates is a good boy - he gets along with everyone! Dogs, kids, doesn't matter. He immediately becomes best buddies with anyone he meets. He's also a talkative dog. He will always let you know how much he loves his pets, belly rubs, and ear scratches by grunting. Bates also likes to patrol the house to see what everyone is up to...especially if people are in the kitchen! As for toys, he likes to roll around with them on the floor but as you might have gathered because he's a basset hound, he doesn't need to play fetch to get out any energy. An ideal home for Bates is one with a family that will work with him on house training. He doesn't know that it's bad to mark in the house! So a patient, present family is key. Being that he's so social, Bates would love companions at home, along with his people being home a lot. He also would love to accompany his people to coffee shops and on strolls around town. His long body and big, goofy ears make him quite the showstopper, so he's bound to make lots of friends while out and about!
This silly pup deserves the perfect forever home. Could it be with you? Apply to adopt Bates today!
All Dallas Pets Alive adoptable pets are spayed or neutered, microchipped, and up to date on vaccines upon adoption. The standard minimum donation for dogs over six months to seven years is $200, puppies under six months is $250, dogs eight years and over are $100 unless specified otherwise. You can view all the adoptable pets and fill out an adoption application online on our website at http://dallaspetsalive.org/adopt/adoptable-dogs/ . For more information, you can email adopt@dallaspetsalive.org.