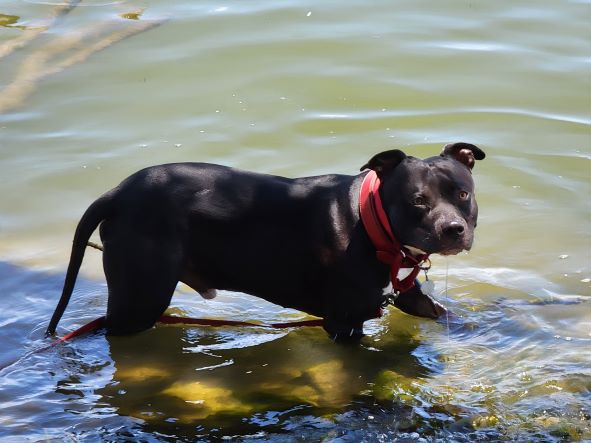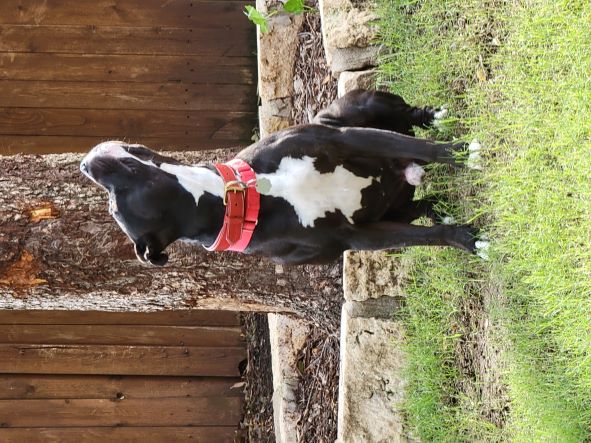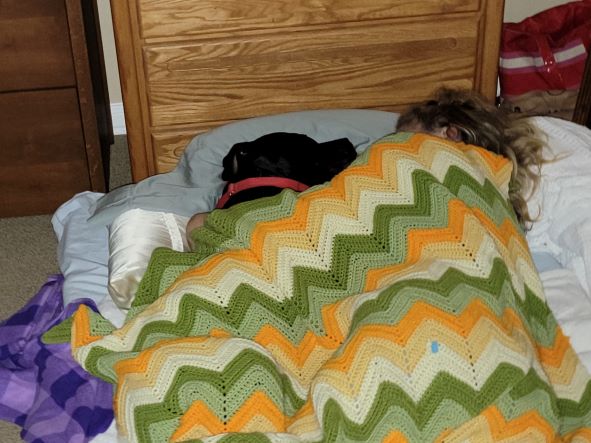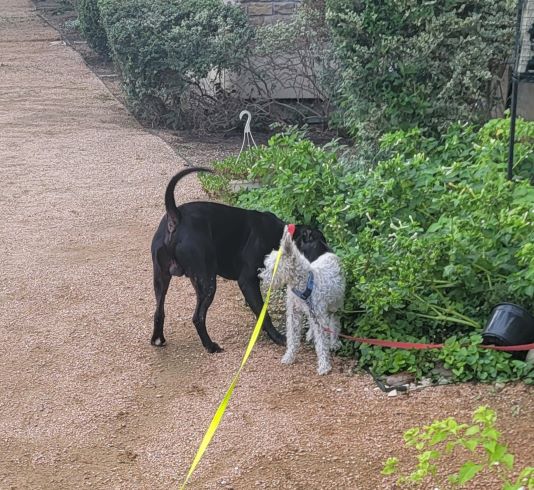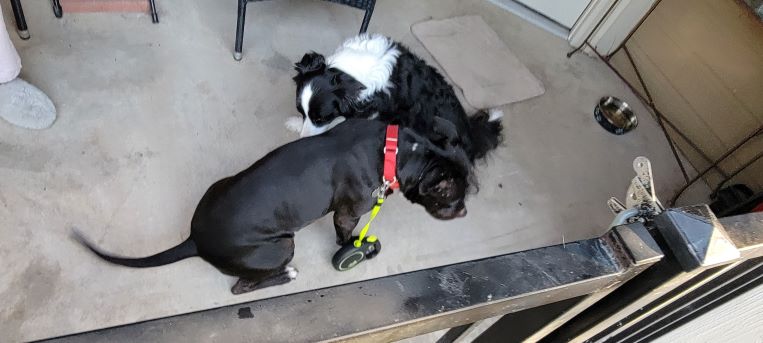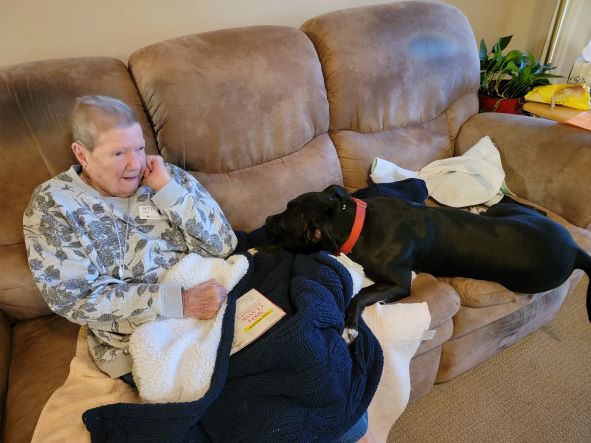 Meet Trigger (New Digs)!

Our daughter's dog, Trigger, is a very loving, smart, well behaved, and beautiful dog. He loves people and children plus they love him. He also loves other dogs and enjoys being with them except for large aggressive male alpha dogs who have attacked him in the past.
He's very smart and takes directions well. For example, we allow him to get up on our couch with us, but not our bed. When he wants to get up on the couch, he will look at us and then the couch, and back at us till we tell him he can get up on the couch. He's gotten up on our bed once when we had gone to bed and I told him to get down. He did immediately and hasn't tried to get on the bed since. He always goes outside to do his business. He loves his tennis ball plus his squeaky toys and never bothers anything that's not his. He has a beautiful shiny black coat with a white chest and paws plus a white dot on his neck.
Unfortunately, our daughter is no longer able to keep him. Thus, we currently are taking care of him till we can find him a new home. Since we live in an apartment in a retirement community he has to be on a leash when he's outside. So, he can't run and chase squirrels and rabbits like he could when we had a house with a nice large back yard. He loves to go on walks plus he likes to play in the apartment with his ball and squeaky toys. The rest of the time he lays around or sits on our apartment's outside porch.
Trigger is five years old, weighs 74 pounds, is up to date on all his shots, has been neutered, and has a registered tracking chip.
-----------------------------------------------
If you have a specific question about Trigger, then please email newdigs@dallaspetsalive.org. If you are interested in applying to adopt this pet, fill out the application at the link above.
Trigger is participating in the Dallas Pets Alive rehoming program. All of the medical, behavioral and other information about this pet was provided by the pet's owner. Dallas Pets Alive encourages all adopters to verify the information prior to adoption. Please note that Dallas Pets Alive (DPA) is acting as intermediary to connect prospective adopters with individuals wanting to rehome their pets. DPA is not liable for any information provided about this pet and the adoption transaction is purely between the pet owners and adopter. DPA is not responsible for any damages, injuries or adoption returns as a result of any adoption transaction. DPA! is not responsible or liable for any animals involved in its New Digs program. DPA! acts solely as a facilitator of adoption between the animal's surrenderer and potential adopter and makes no claims as to the accuracy of the animal's medical or behavioral history provided by the surrenderer.
Apply to Adopt Trigger (New Digs) Today