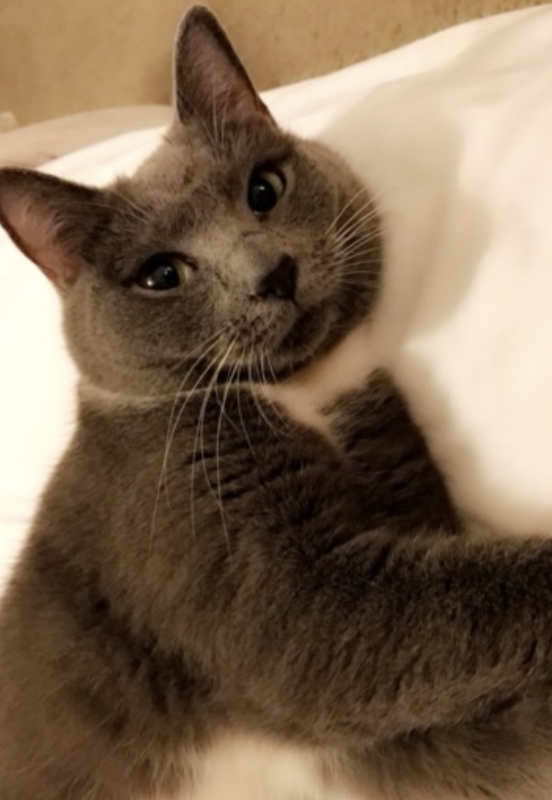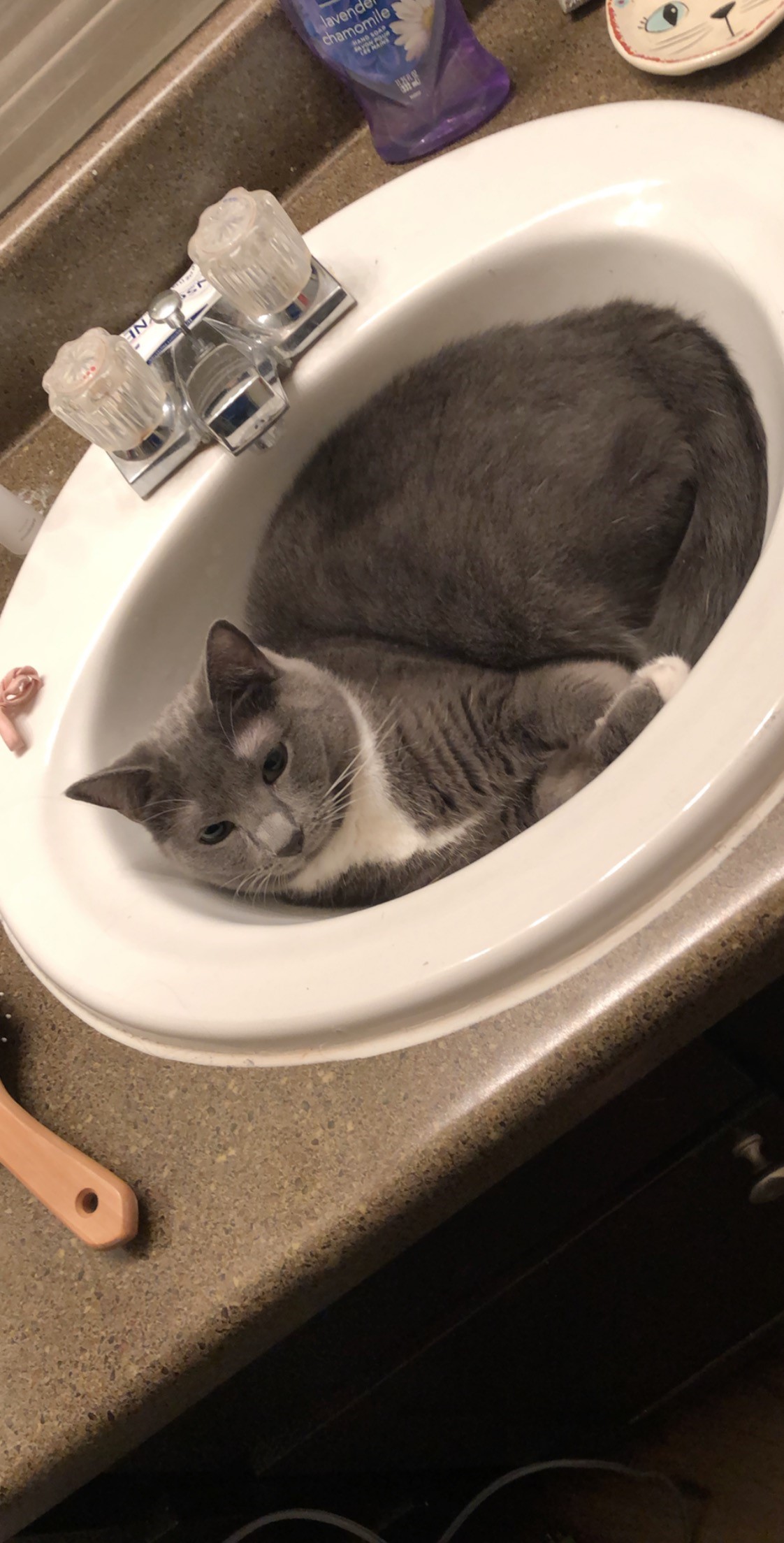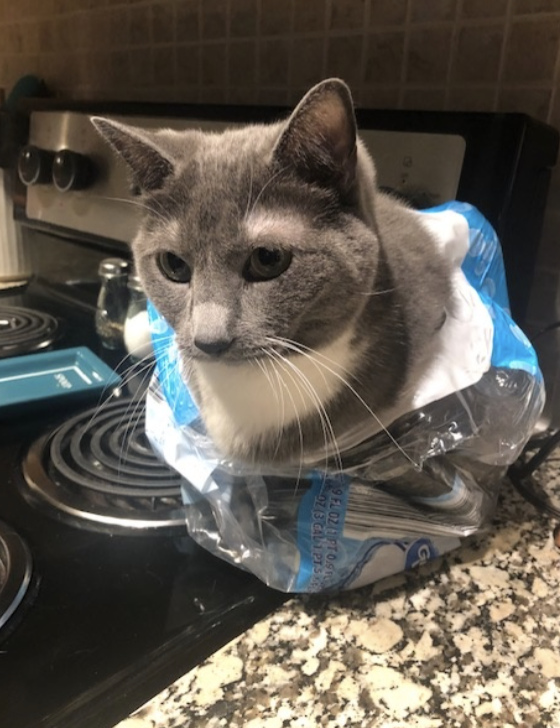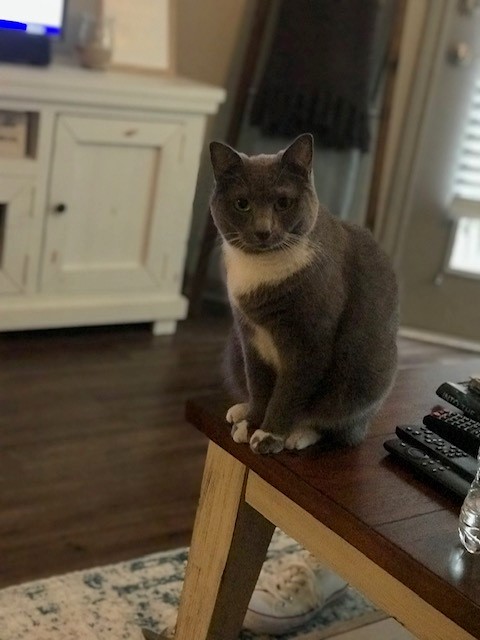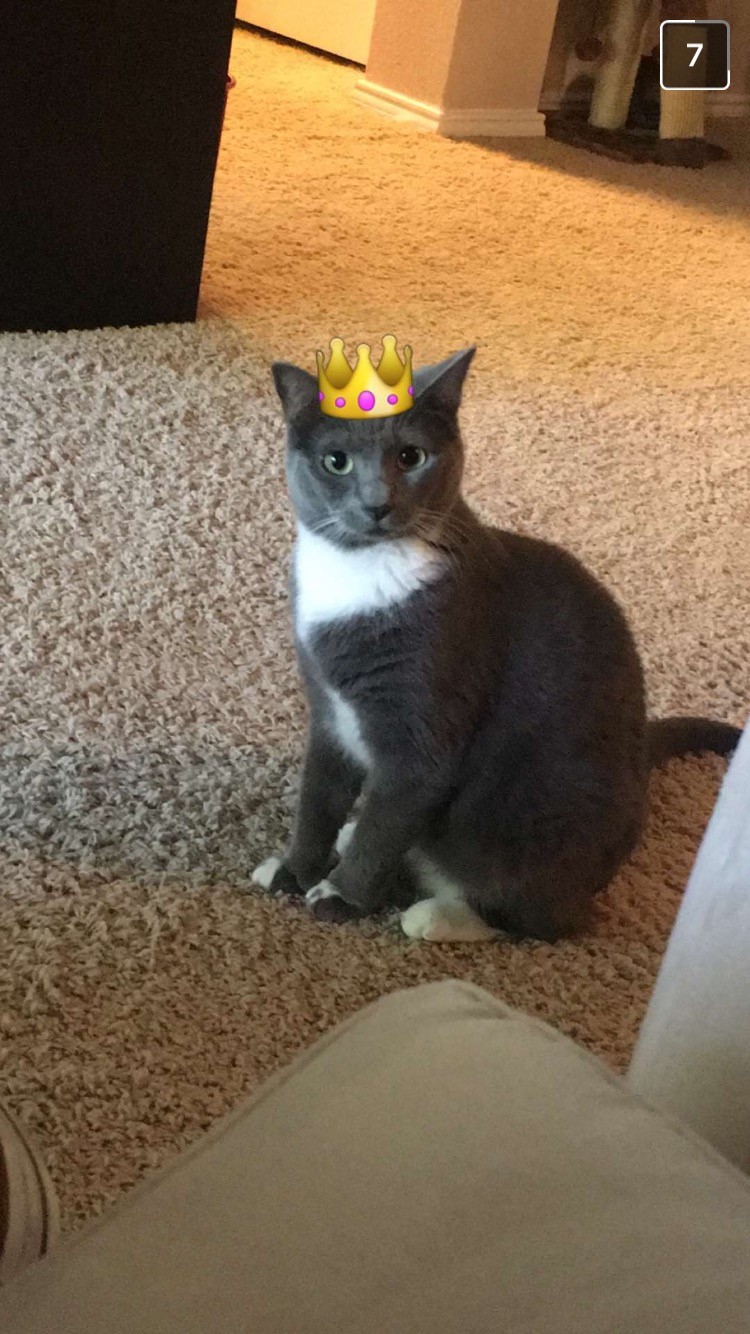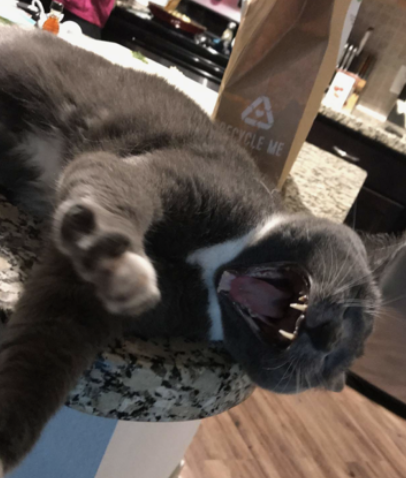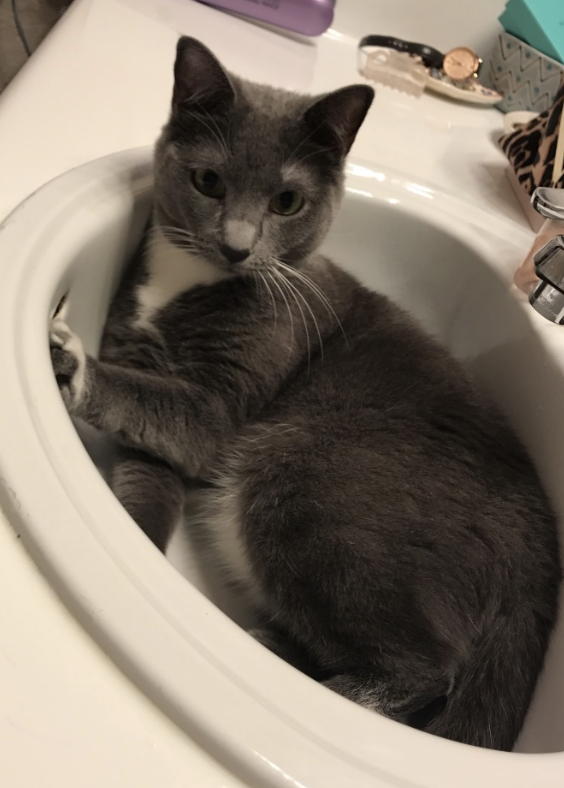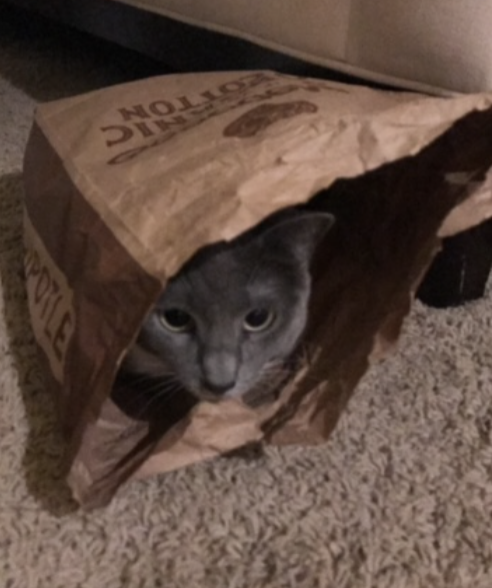 Meet Khaleesi (New Digs)!

Meet the sweetest girl, Khaleesi. She is a 8 year old 9 pound Korat with all gray fur and a white stomach and paws. I found Khaleesi when she was only 4 weeks old on the side of the road. She was so sick, vets said she would have died if I didn't take her in. I brought her back to health and decided to keep her because she was the absolute cutest thing.
Khaleesi is a calm, loving, snuggly cat who loves to chase toys. Khaleesi will always be at your side waiting for pets or treats. Her favorite toys are stuffed animals. She gets along with dogs and cats. She had a brother cat who passed a year ago and a brother dog and currently lives with just herself at her grandpa's house. Khaleesi likes to cuddle up with her humans and rub on you until she's comfortable. She likes to sleep on the pillows on the bed right by your head. Khaleesi has minor anxiety and we are working on making her feel comfortable when she is left home alone. She likes to have 2 litter boxes! An ideal home for Khaleesi would be one with a loving family willing to give her all the love she deserves because she is the best little furry friend.
This loving kitty is deserving of the perfect furever home. Could it be with you? Apply to adopt Khaleesi today!
-----------------------------------------------
If you have a specific question about Khaleesi, then please email newdigs@dallaspetsalive.org. If you are interested in applying to adopt this pet, fill out the application at the link above.
Khaleesi is participating in the Dallas Pets Alive rehoming program. All of the medical, behavioral and other information about this pet was provided by the pet's owner. Dallas Pets Alive encourages all adopters to verify the information prior to adoption. Please note that Dallas Pets Alive (DPA) is acting as intermediary to connect prospective adopters with individuals wanting to rehome their pets. DPA is not liable for any information provided about this pet and the adoption transaction is purely between the pet owners and adopter. DPA is not responsible for any damages, injuries or adoption returns as a result of any adoption transaction. DPA! is not responsible or liable for any animals involved in its New Digs program. DPA! acts solely as a facilitator of adoption between the animal's surrenderer and potential adopter and makes no claims as to the accuracy of the animal's medical or behavioral history provided by the surrenderer.
Apply to Adopt Khaleesi (New Digs) Today