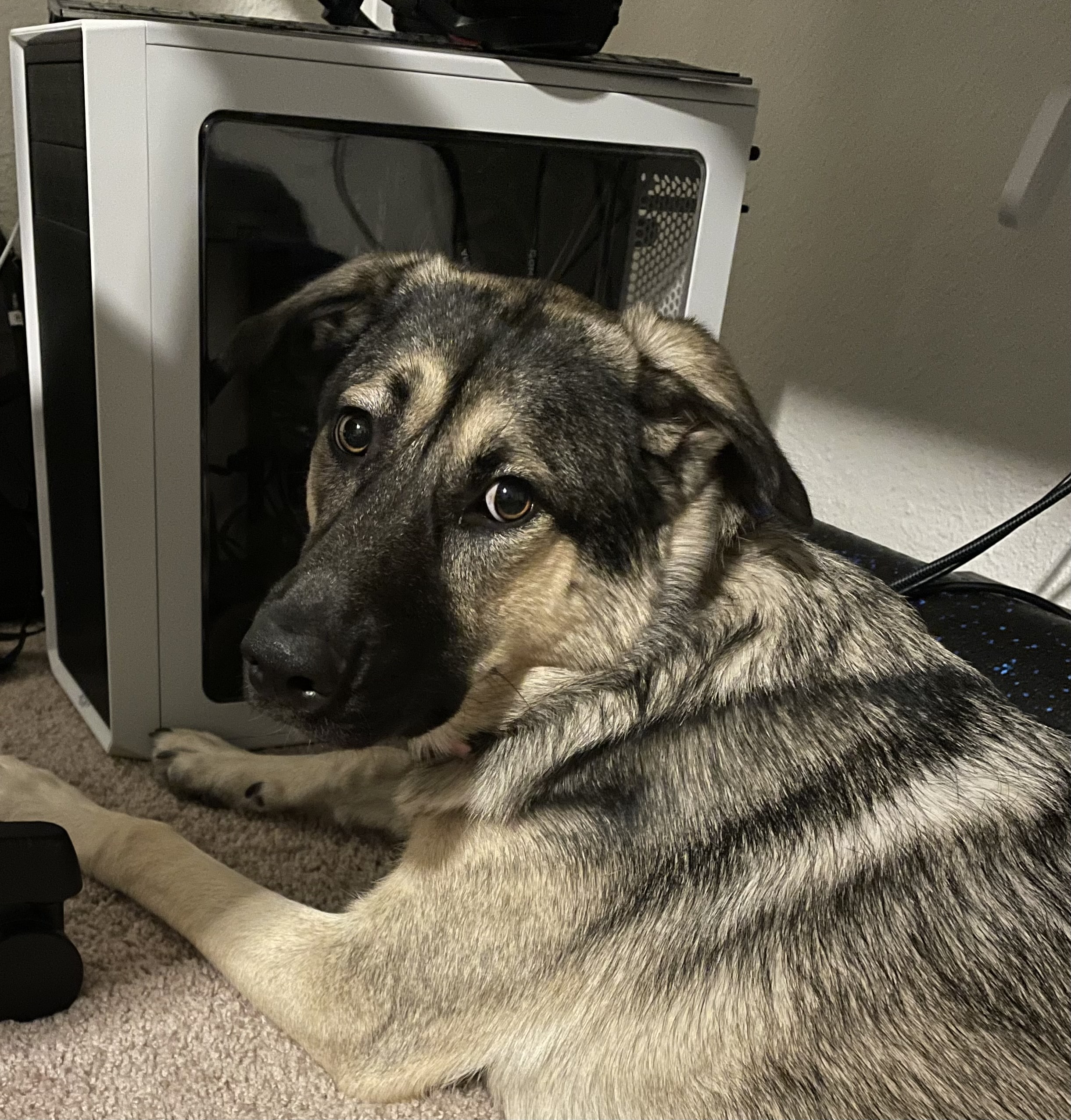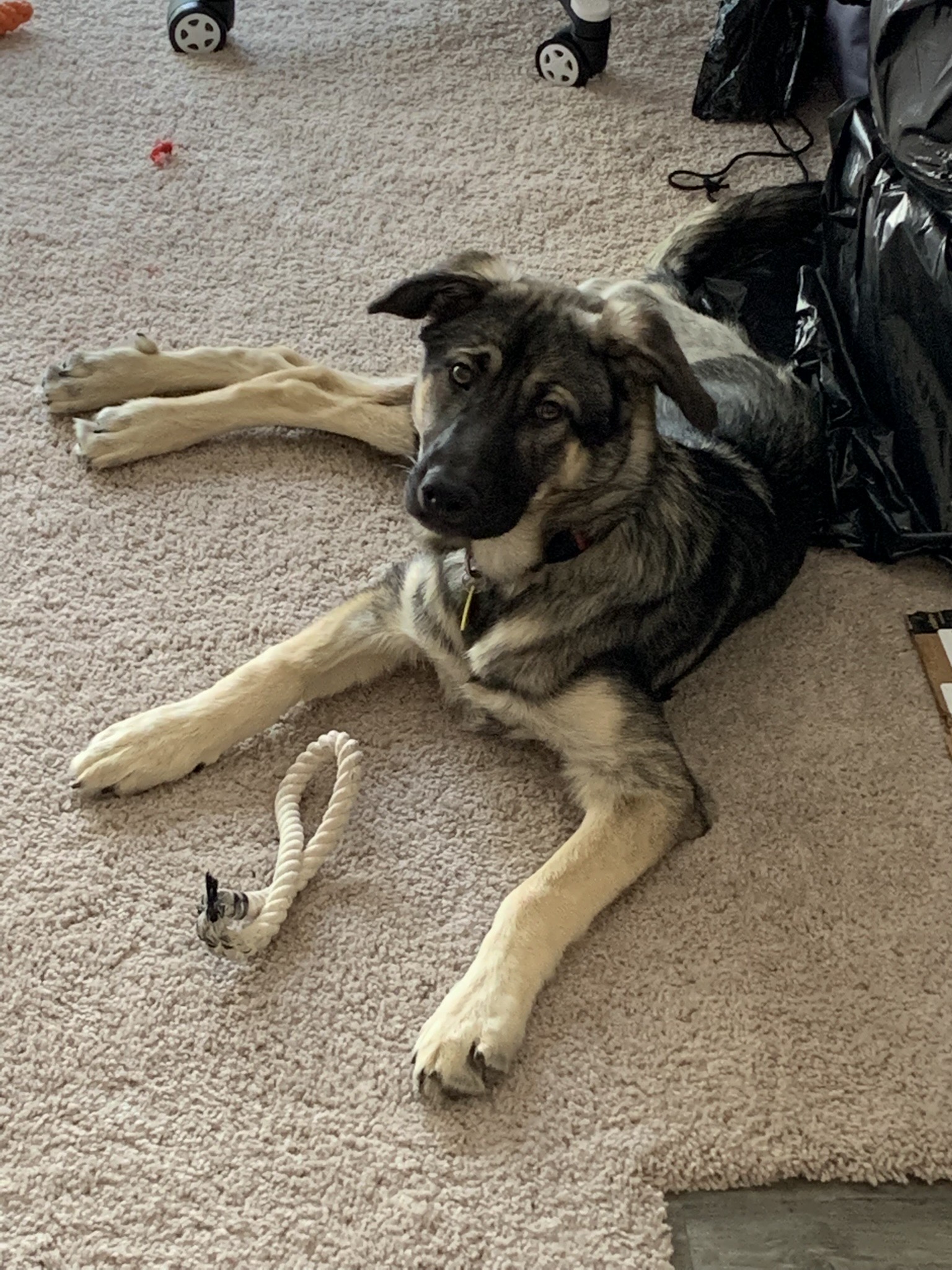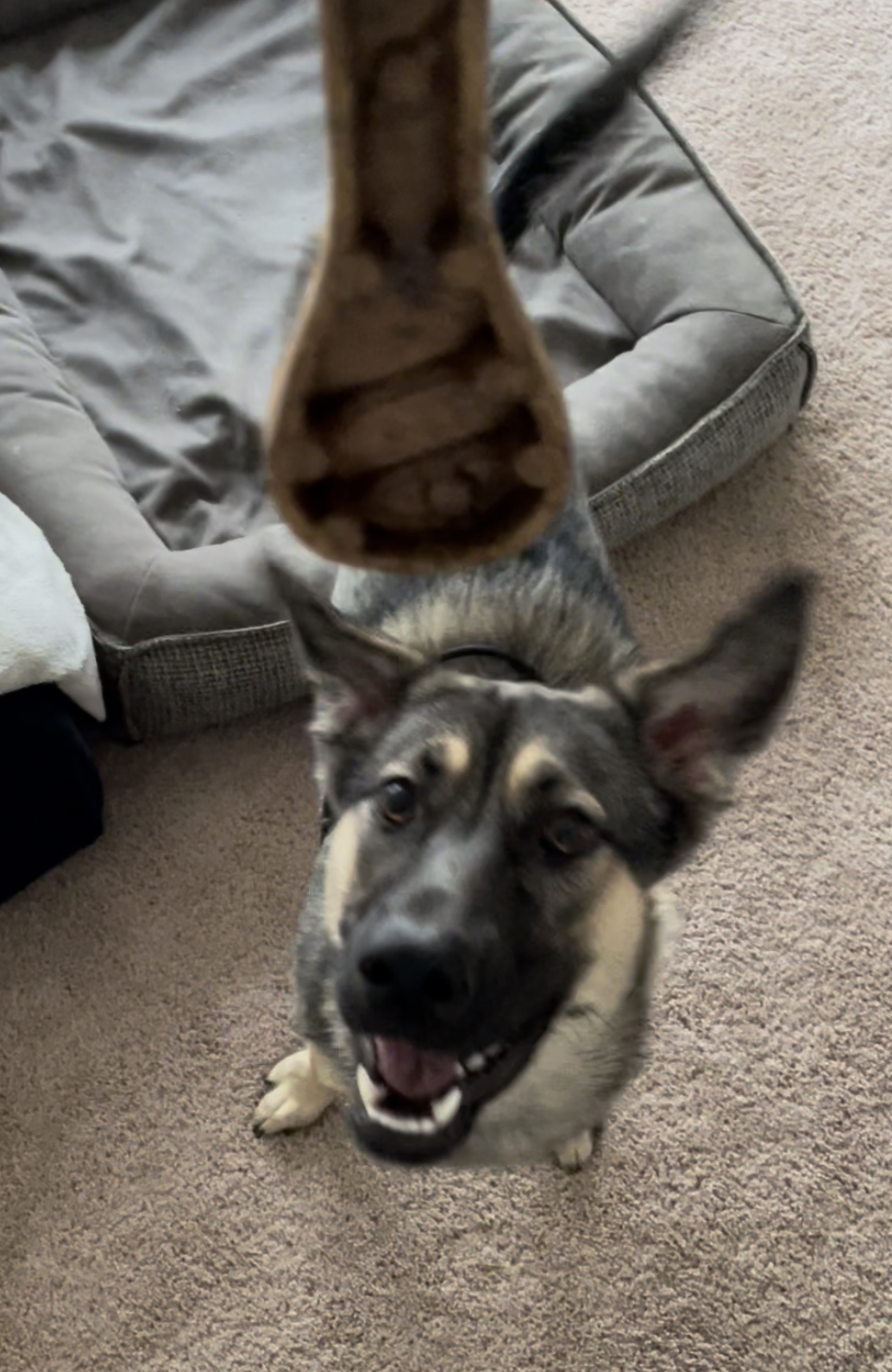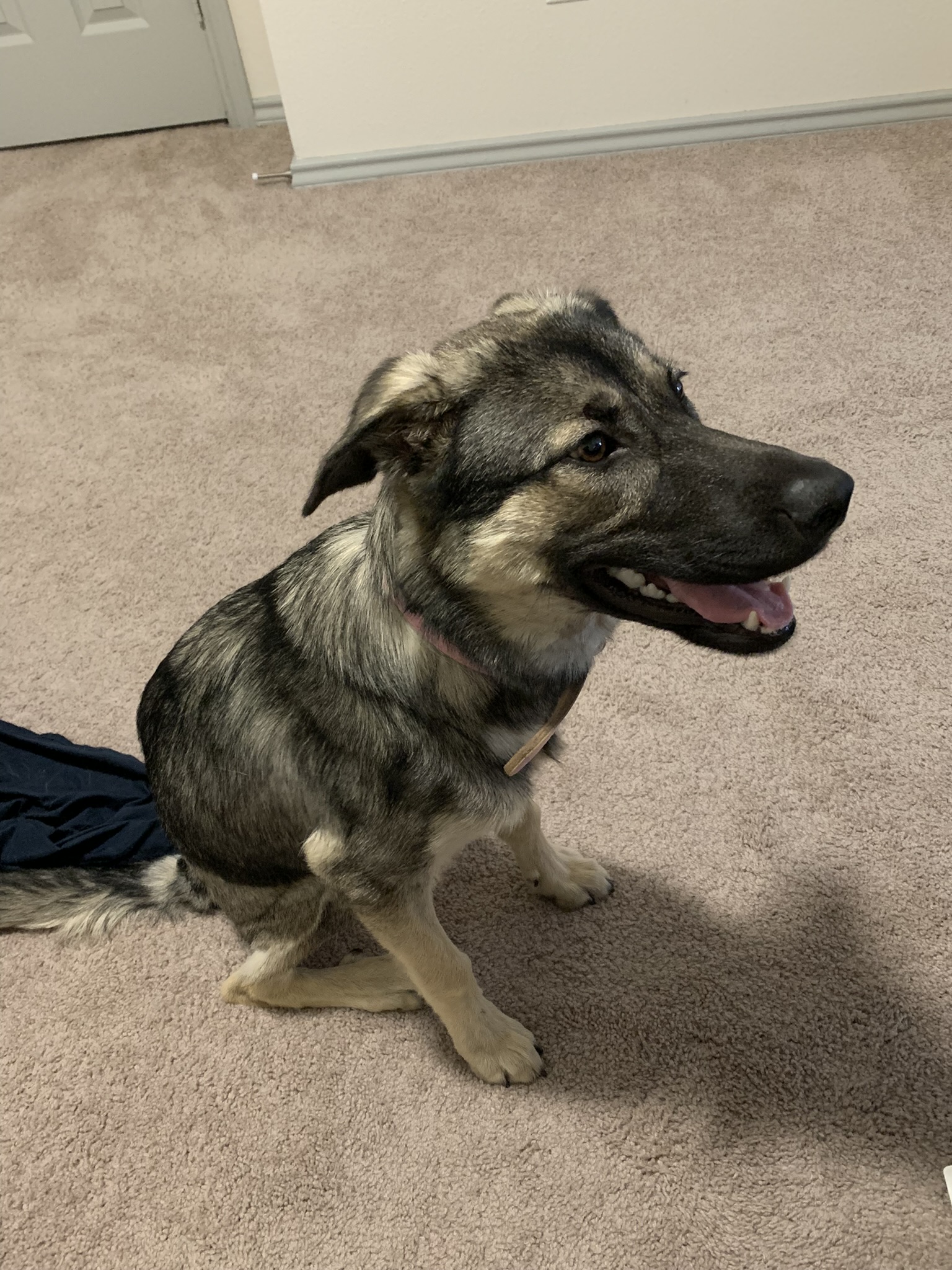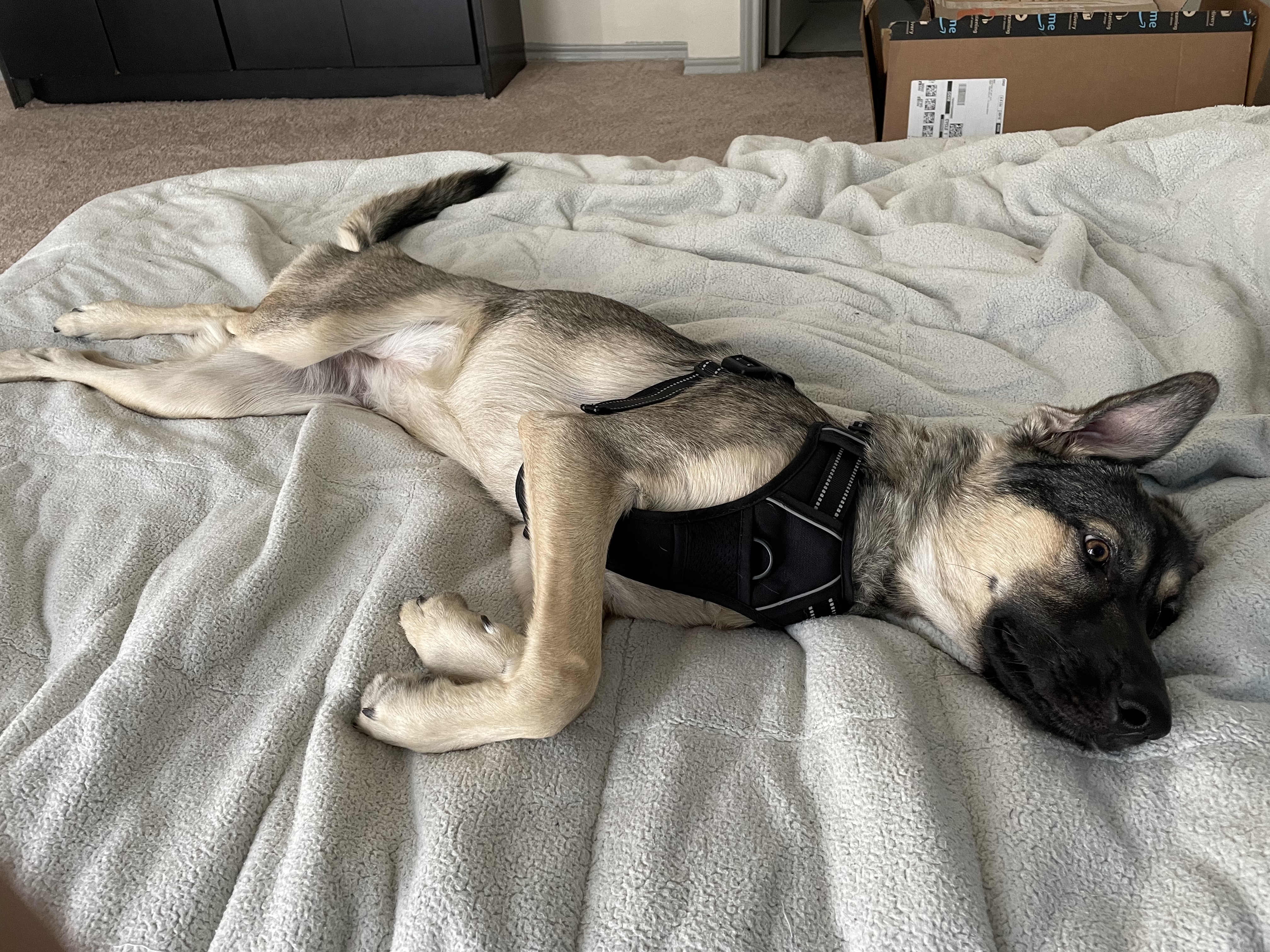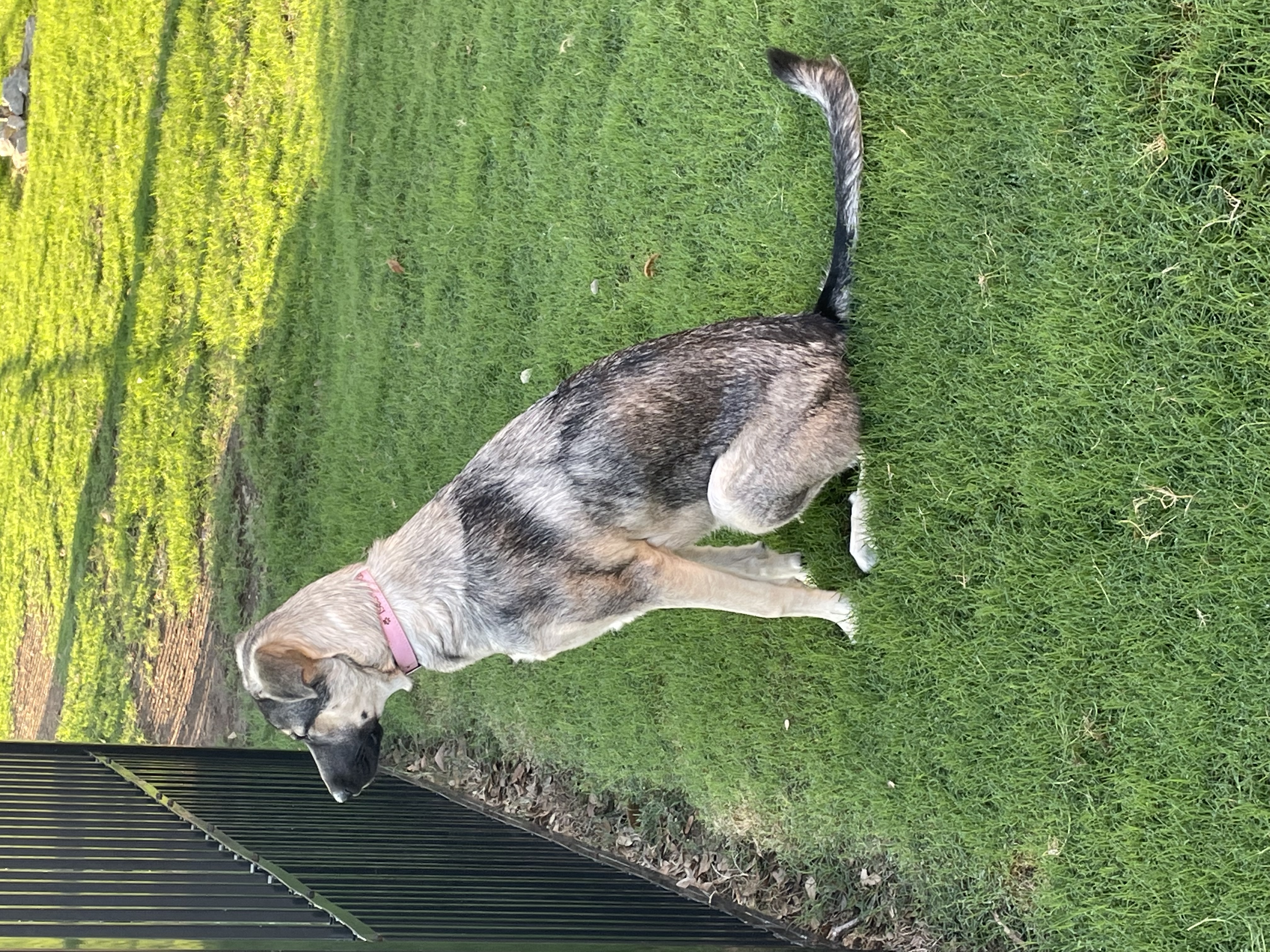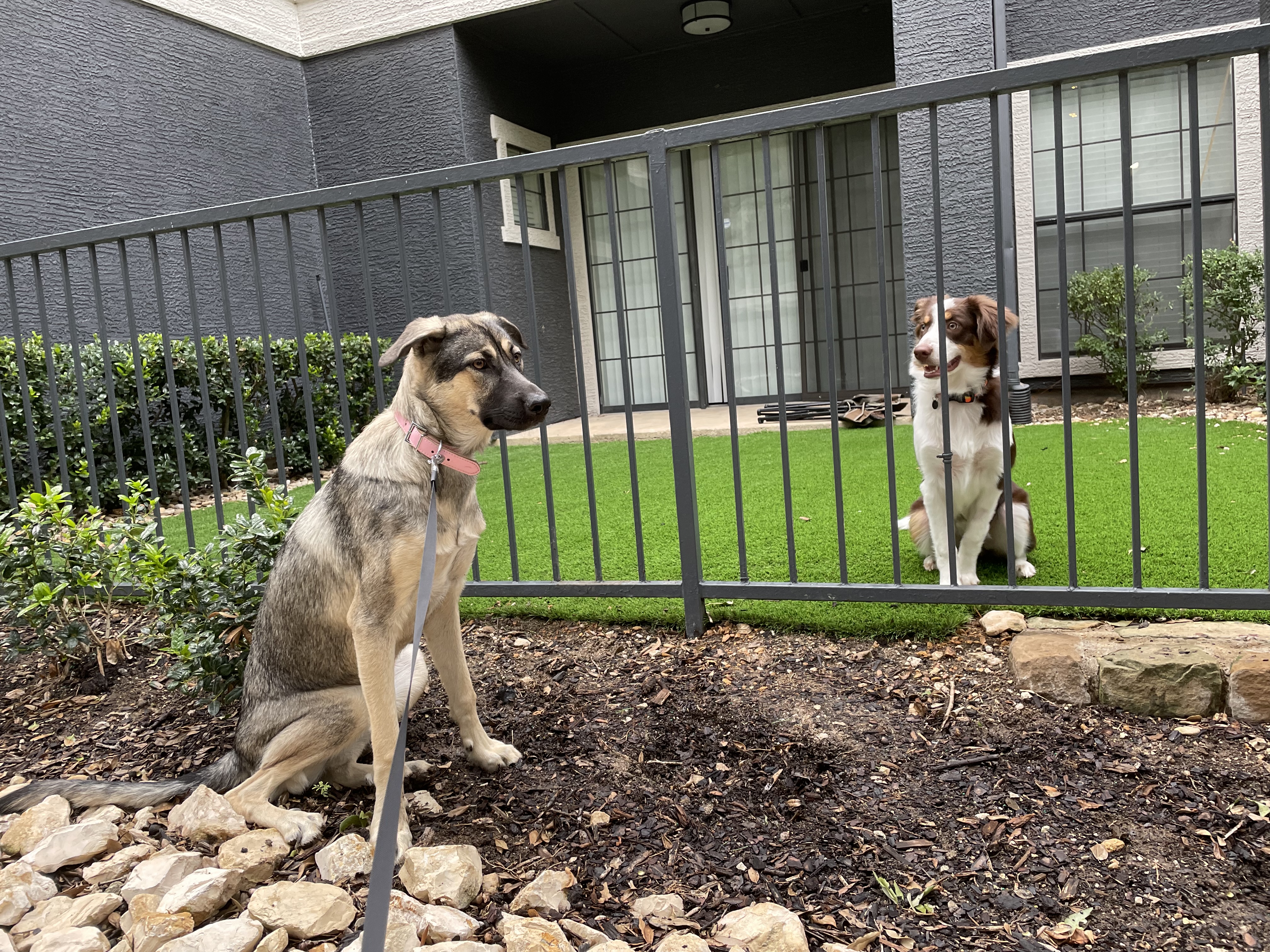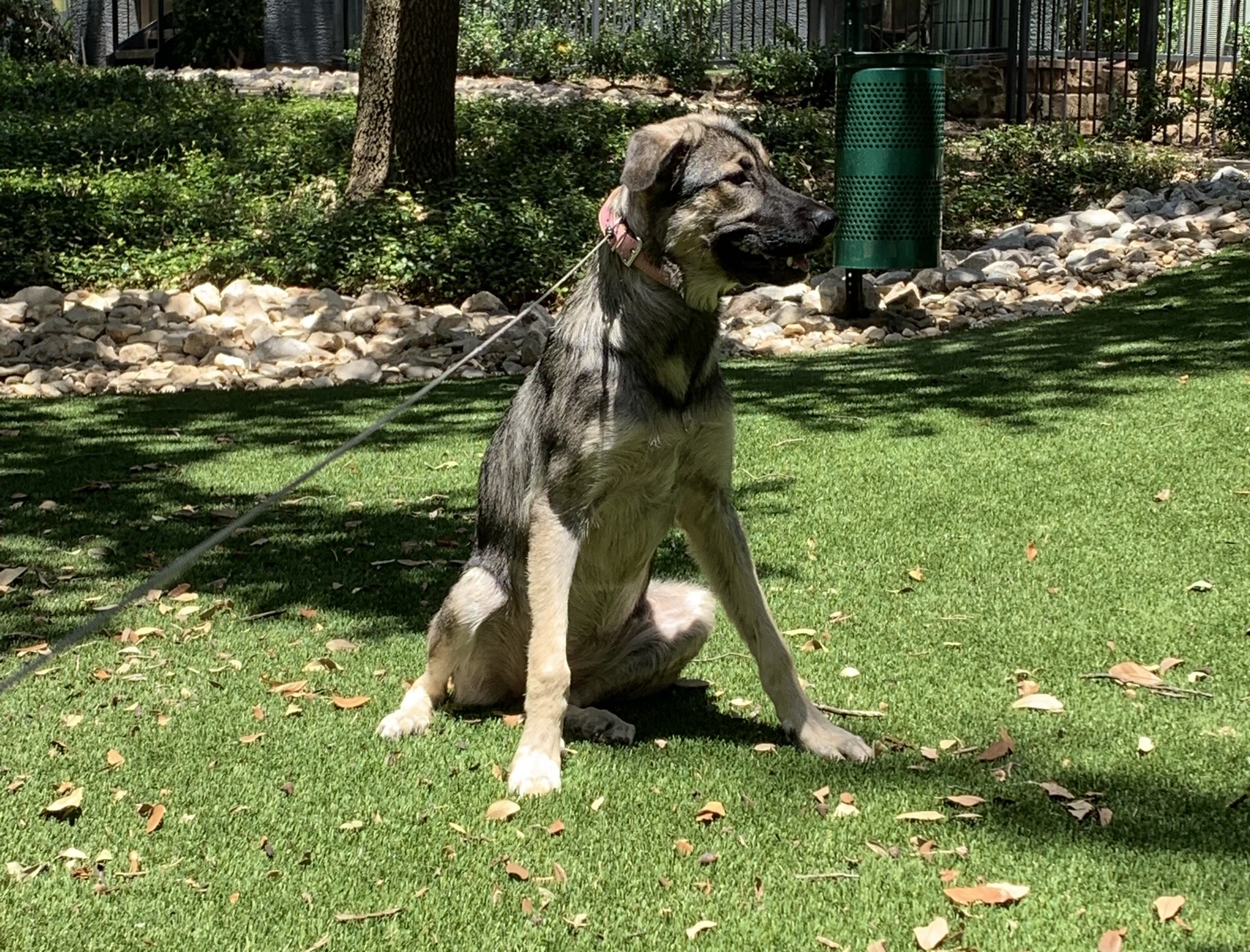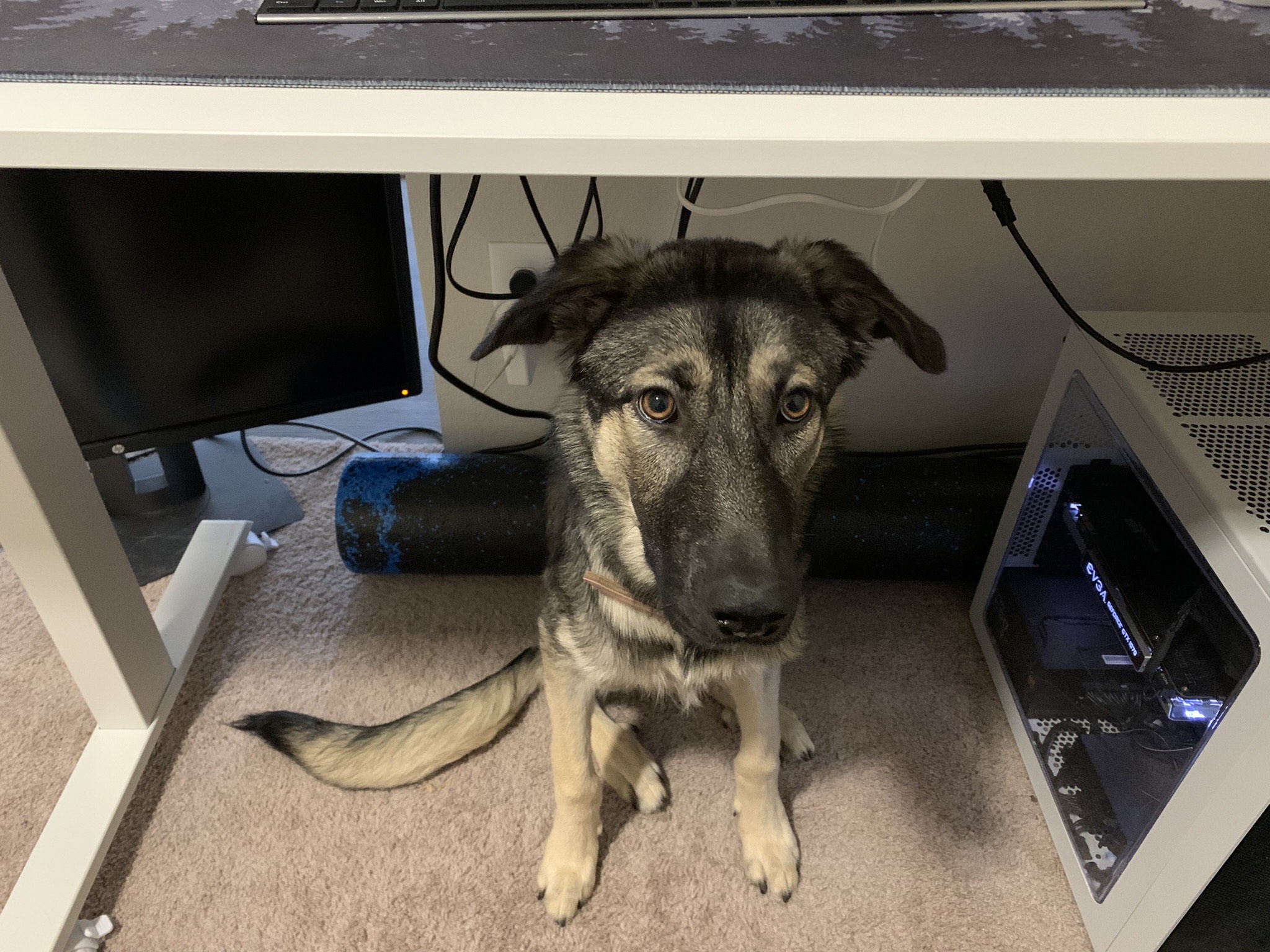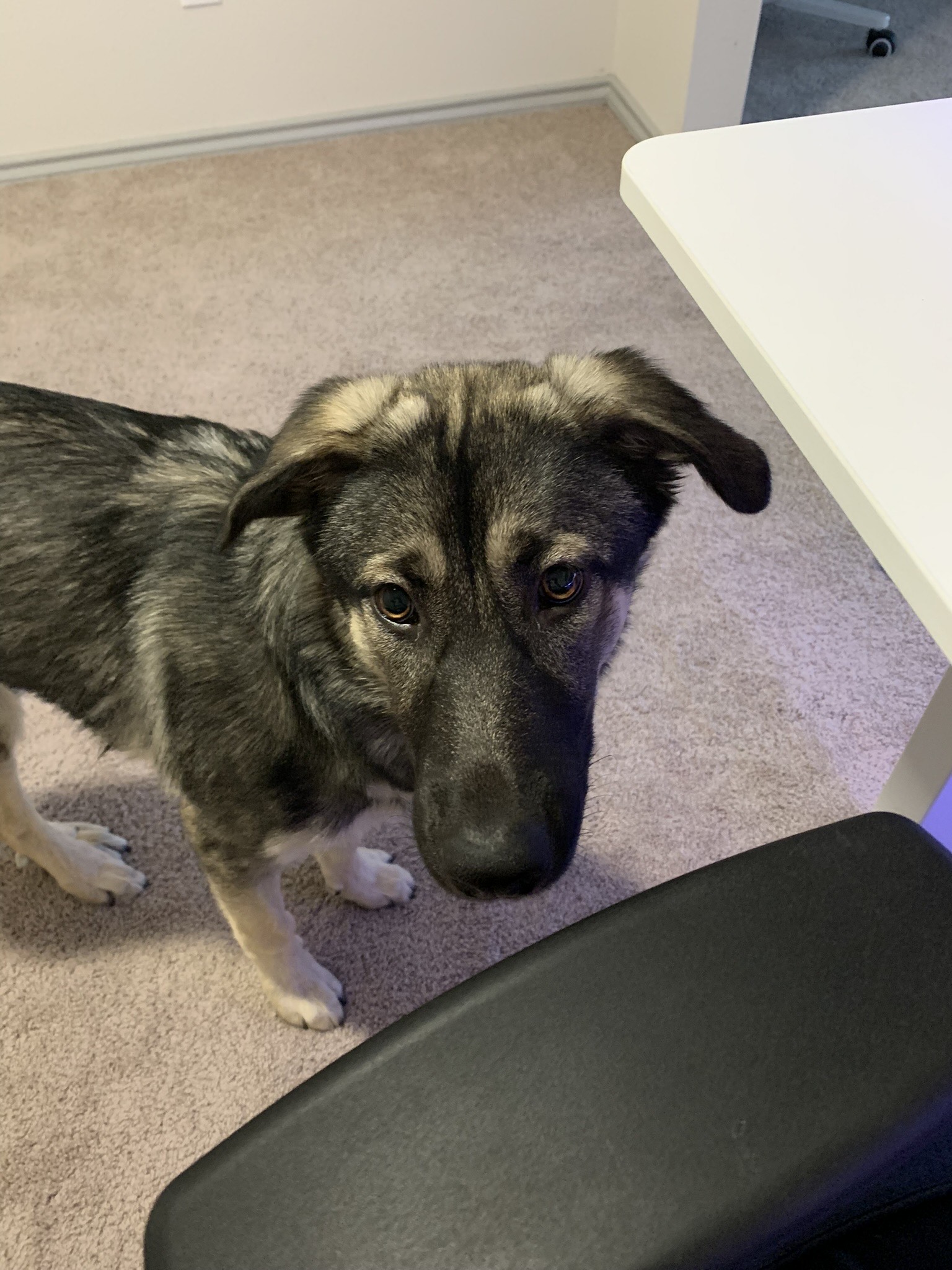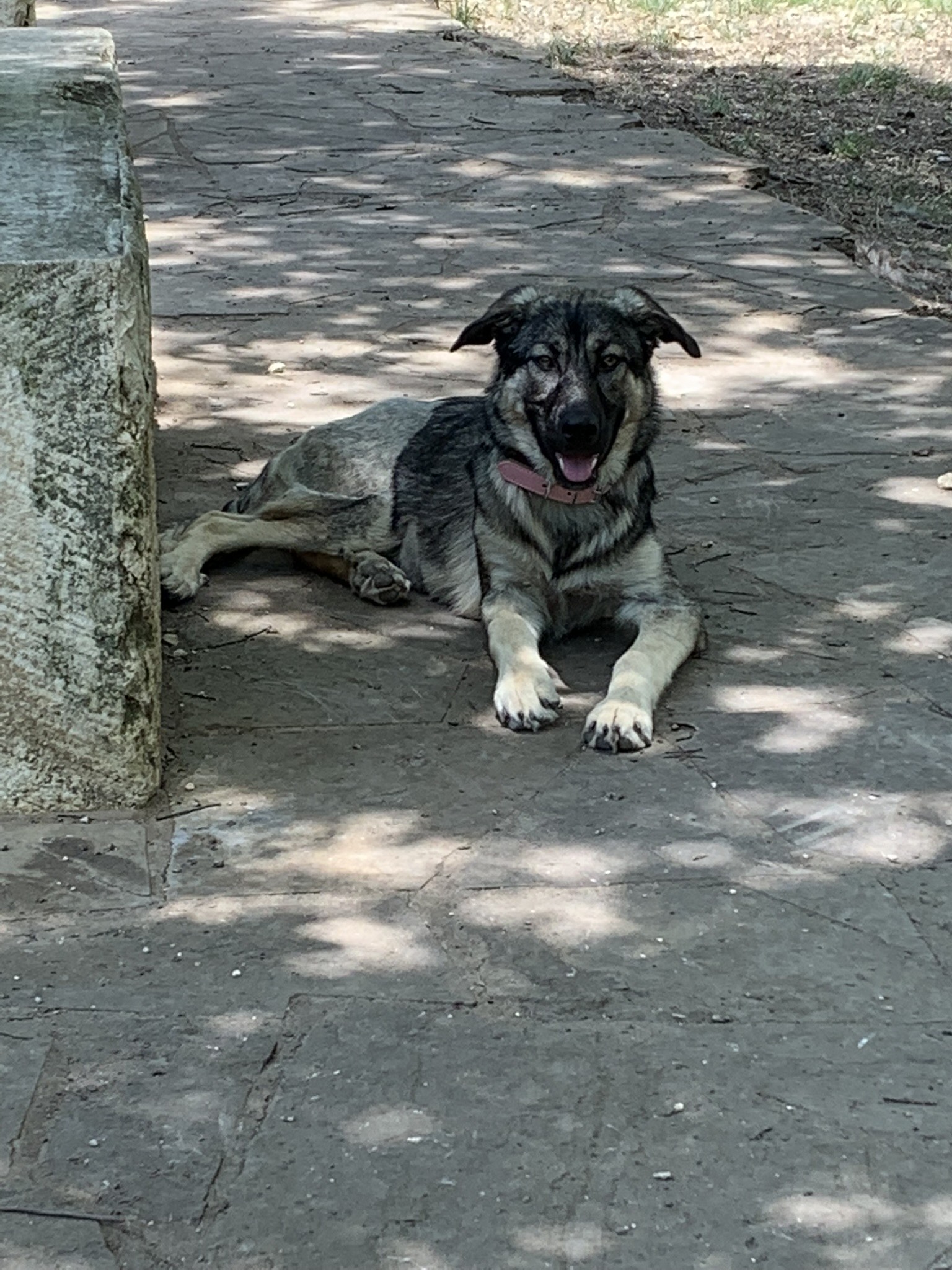 Meet Winnie (New Digs)!

Meet Winnie! She is 1 year old, German Shepherd/Husky mix, and 60 pounds of love and fun! She just loves being outside, playing with other dogs, going after squirrels, and eating food! You won't be able to handle her eyes if you eat a banana without sharing a piece.
Winnie frequents the public dog parks in the DFW area. She goes on walks 3-4 times a day. Any combination of having a yard, walking her often, or talking her to the park to unleash her energy can met her energy needs.
She is fantastic with other dogs and indifferent to kids. She's shy/scared of cats that don't appear friendly, but would want to play with cats that seem friendly.
Winnie is crate trained, leash trained, and housebroken. She understands sit, shake, speak, and come (sometimes)! She overall is extremely well-behaved. She's not much of a barker, has never shown aggression, does not hump things/other beings (for obvious reasons), and generally knows not to chew things outside of her designated toy box.
Apply to adopt Winnie now!
-----------------------------------------------
If you have a specific question about Winnie, then please email newdigs@dallaspetsalive.org. If you are interested in applying to adopt this pet, fill out the application at the link above.
Winnie is participating in the Dallas Pets Alive rehoming program. All of the medical, behavioral and other information about this pet was provided by the pet's owner. Dallas Pets Alive encourages all adopters to verify the information prior to adoption. Please note that Dallas Pets Alive (DPA) is acting as intermediary to connect prospective adopters with individuals wanting to rehome their pets. DPA is not liable for any information provided about this pet and the adoption transaction is purely between the pet owners and adopter. DPA is not responsible for any damages, injuries or adoption returns as a result of any adoption transaction. DPA! is not responsible or liable for any animals involved in its New Digs program. DPA! acts solely as a facilitator of adoption between the animal's surrenderer and potential adopter and makes no claims as to the accuracy of the animal's medical or behavioral history provided by the surrenderer.
Apply to Adopt Winnie (New Digs) Today