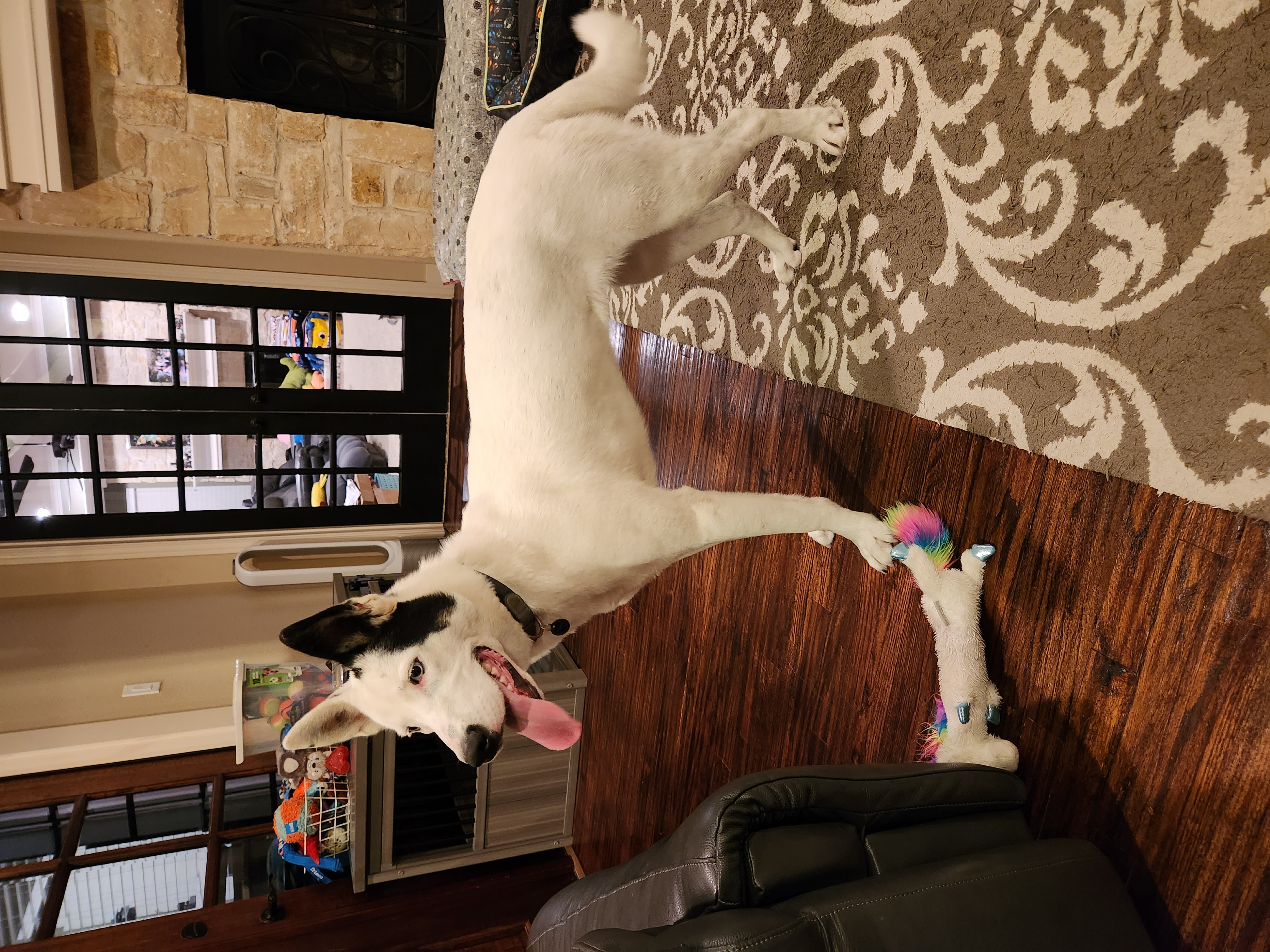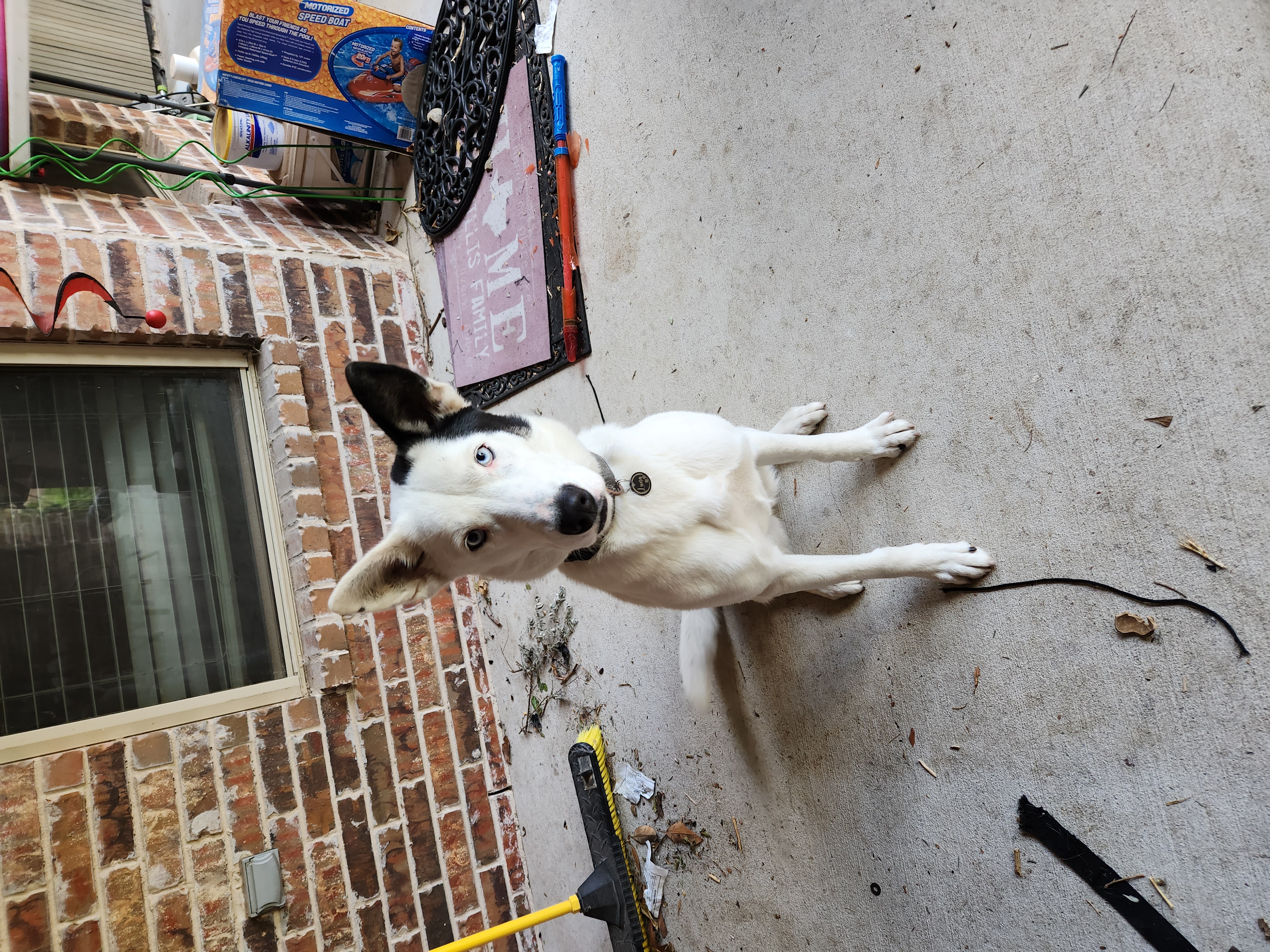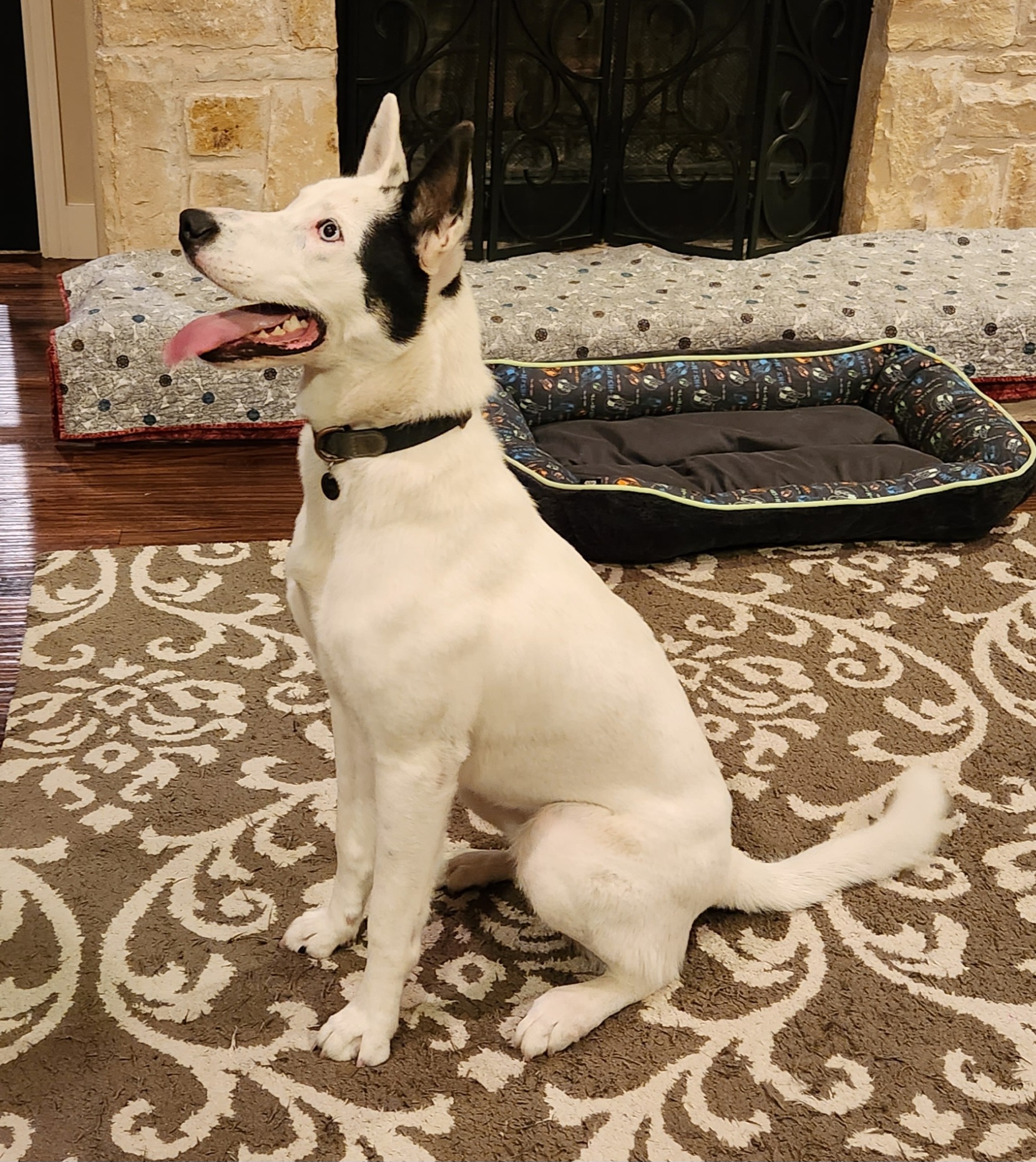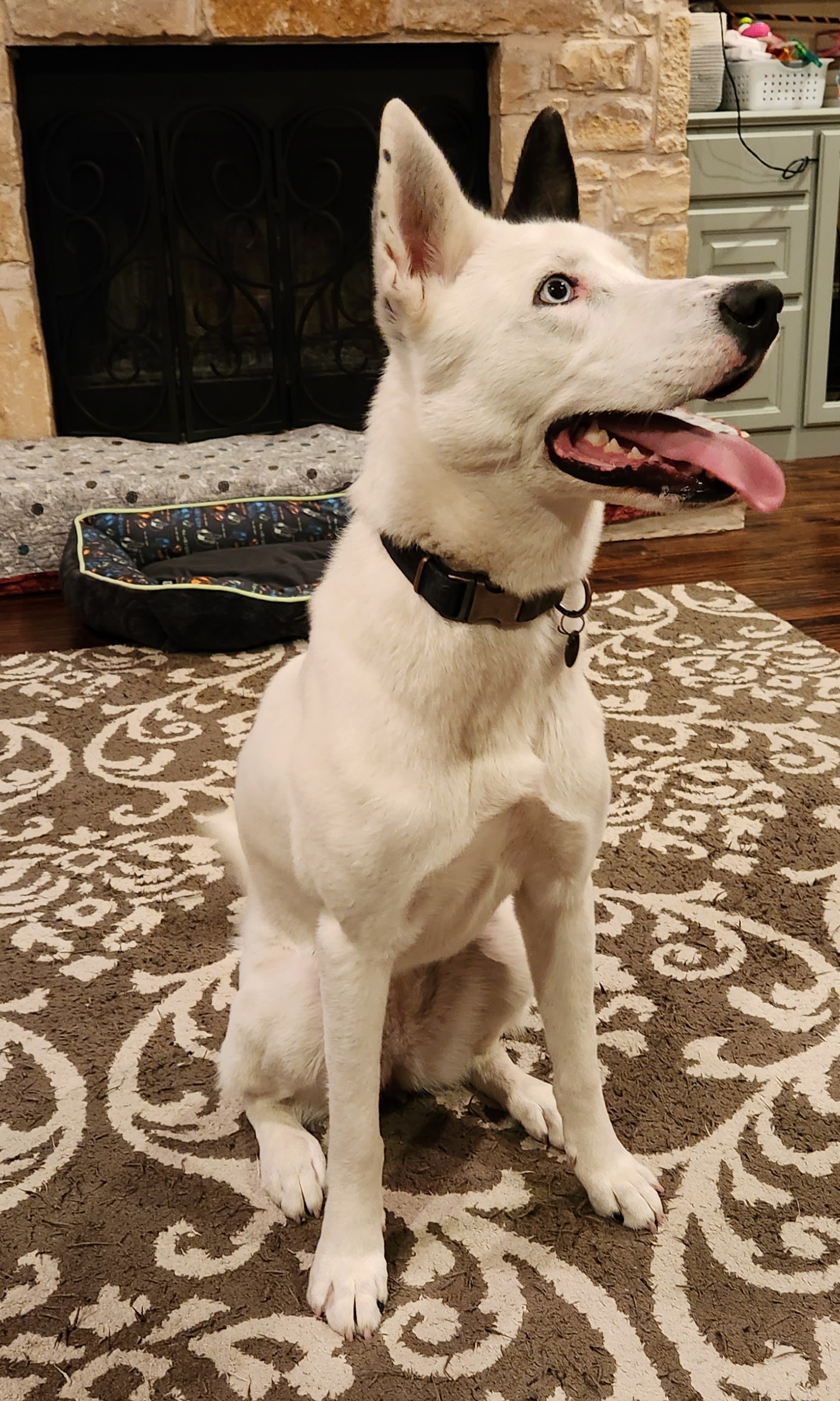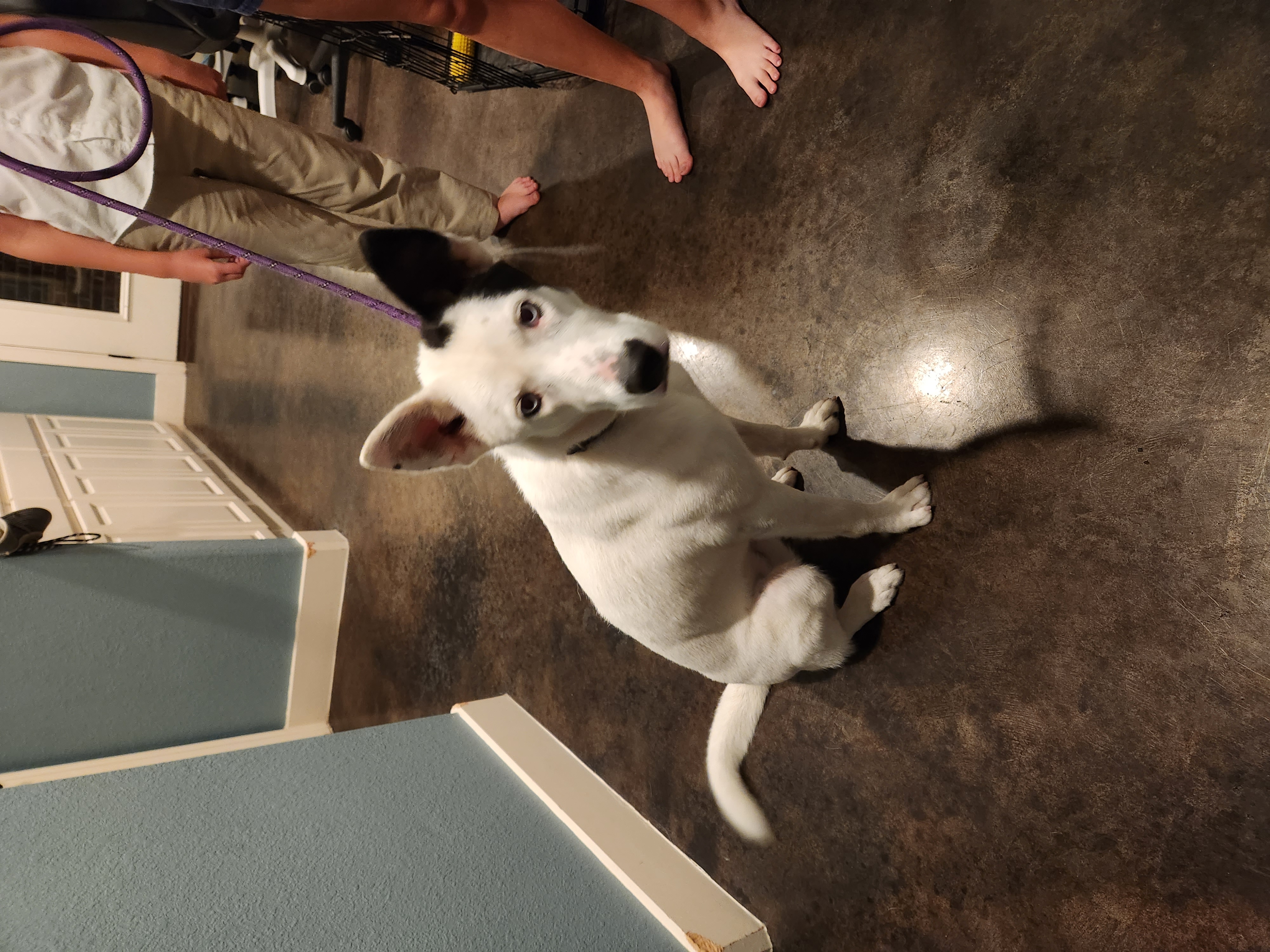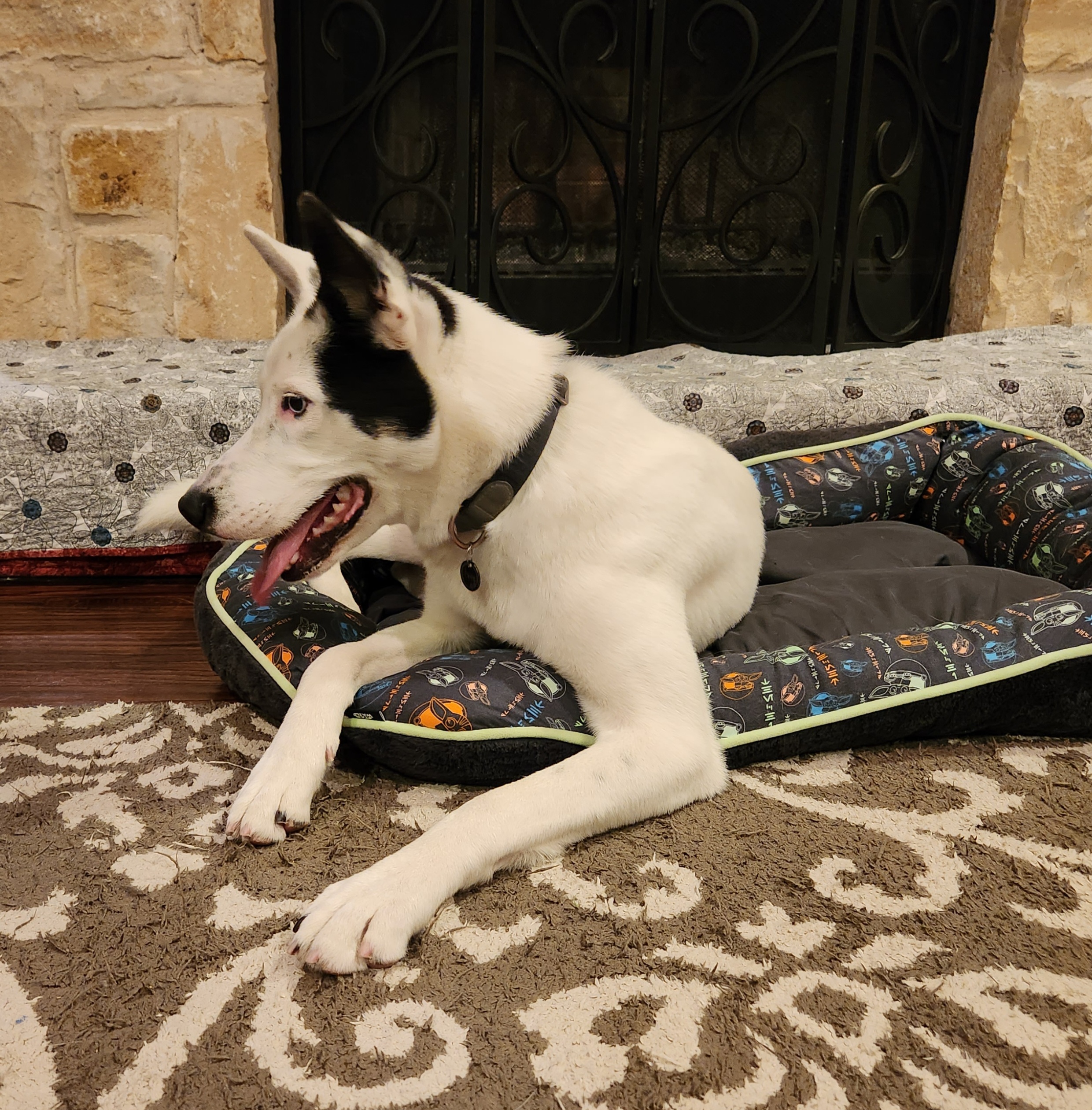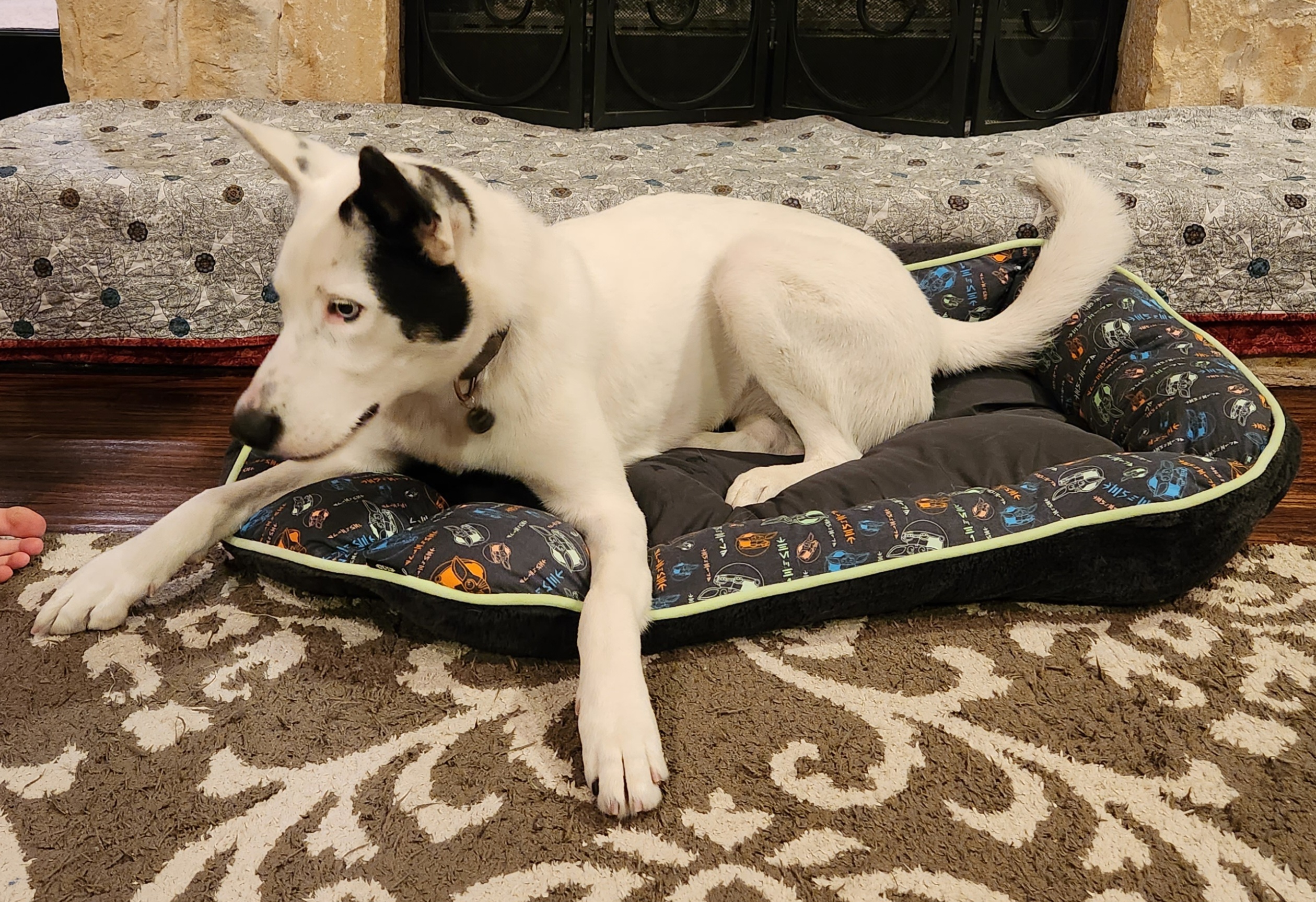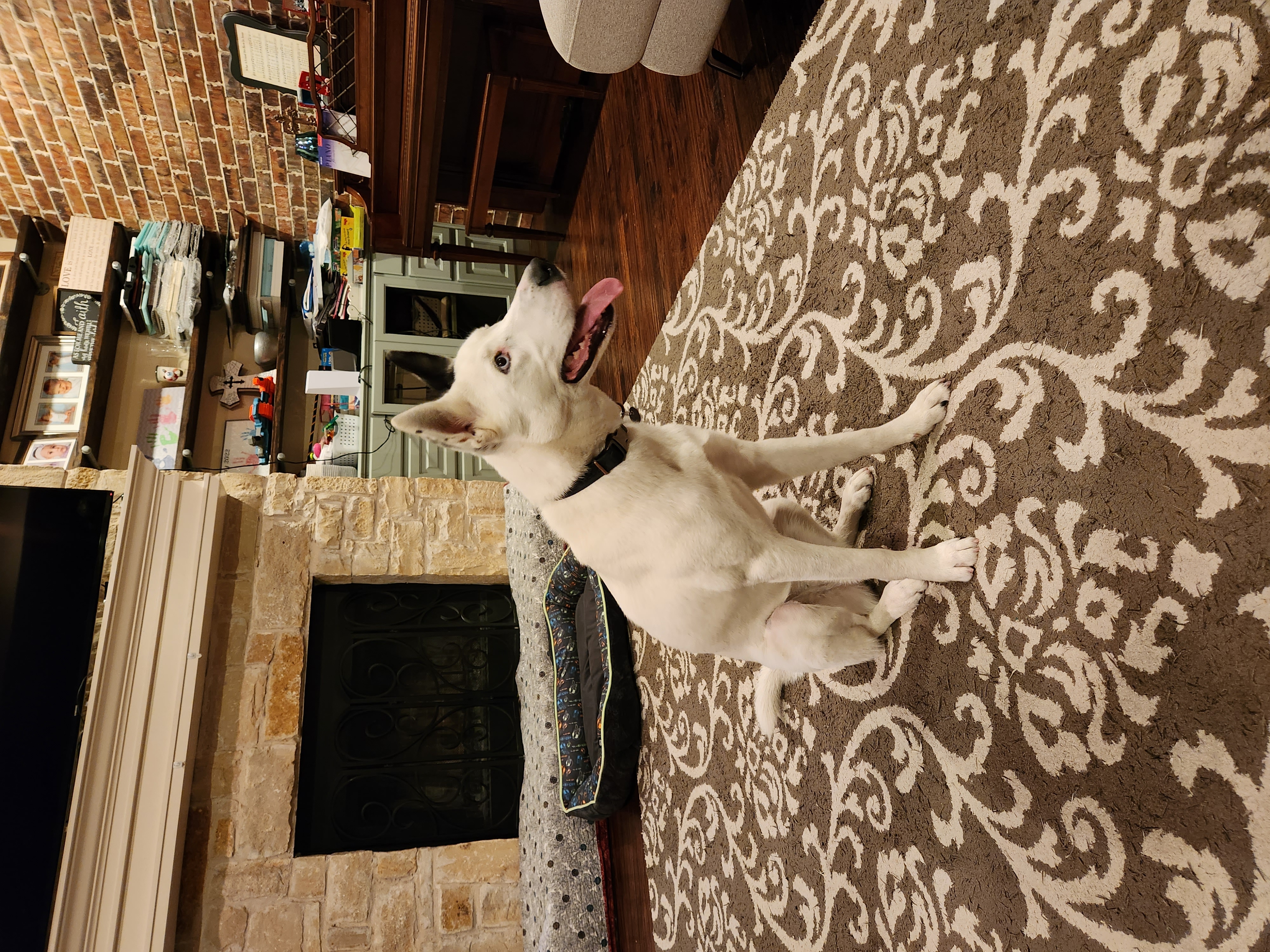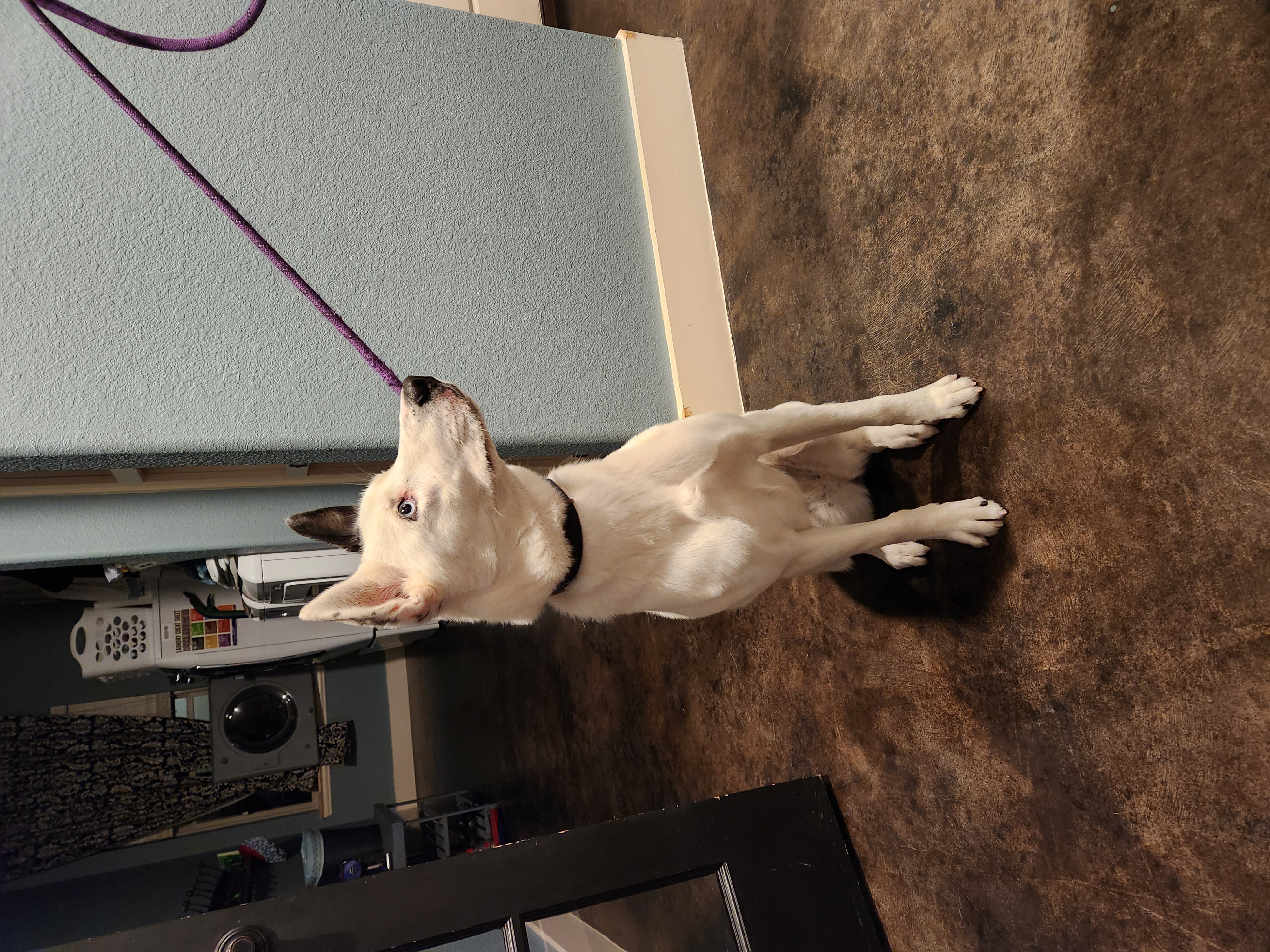 Meet Luna (New Digs)!

Hi, I'm Luna! I'm a 40 pound husky/shepherd mix, born on 8/20/2021, and have the most beautiful sky blue eyes you've ever seen. I'm an energetic social butterfly and love to meet and play with new people and dogs. I was adopted at 8 weeks old from ADB Animal Rescue. I am spayed, micro-chipped, up-to-date on vaccinations, and take my monthly flea/tick/heartworm preventative.
Luna is a high-energy young adult dog who loves to play fetch. She likes to engage in zoomies and serious play sessions to burn energy. She gets along with anyone and everyone, is good around other dogs, cats, and kids of all ages (her human siblings range in age from 3-13). An ideal home for Luna would be one with an active family with ample play time, lots of exercise, and a fenced yard. She would also be an ideal running buddy. She loves attention and belly rubs.
Luna is crate-trained (sleeps well in her crate every night), leash-trained (but pulls some because she wants to run and explore), and housebroken. She is working on 'talking dog buttons' for "outside". She has gone through basic training and knows "sit" very well. She is curious and smart and loves training sessions for all the extra treats she earns. She loves car rides and going to the groomer, especially because she gets to play with other dogs there.
Luna is looking for a new home because we've discovered a family member is allergic to dogs (hives for 6 months are no fun). We feel trying to keep her separate from the main living areas of the house isn't fair to her when she doesn't understand why she can't be with everyone. We're seeking a new home where she can be included in all family activities.
This remarkable pup is deserving of the perfect furever home. Could it be with you? Apply to adopt Luna today!
-----------------------------------------------
If you have a specific question about Luna, then please email newdigs@dallaspetsalive.org. If you are interested in applying to adopt this pet, fill out the application at the link above.
Luna is participating in the Dallas Pets Alive rehoming program. All of the medical, behavioral and other information about this pet was provided by the pet's owner. Dallas Pets Alive encourages all adopters to verify the information prior to adoption. Please note that Dallas Pets Alive (DPA) is acting as intermediary to connect prospective adopters with individuals wanting to rehome their pets. DPA is not liable for any information provided about this pet and the adoption transaction is purely between the pet owners and adopter. DPA is not responsible for any damages, injuries or adoption returns as a result of any adoption transaction. DPA! is not responsible or liable for any animals involved in its New Digs program. DPA! acts solely as a facilitator of adoption between the animal's surrenderer and potential adopter and makes no claims as to the accuracy of the animal's medical or behavioral history provided by the surrenderer.
Apply to Adopt Luna (New Digs) Today