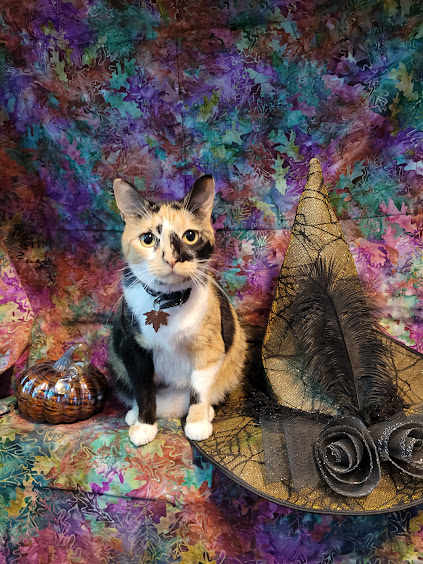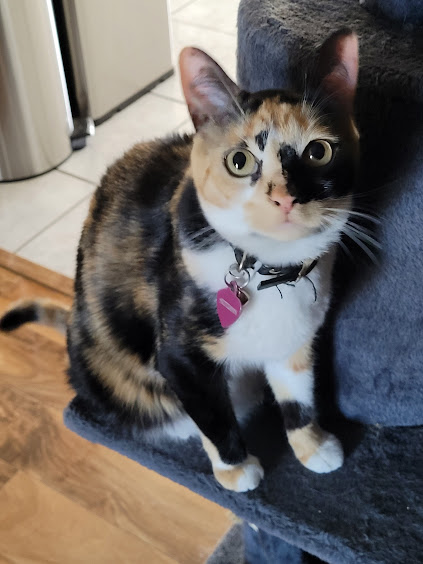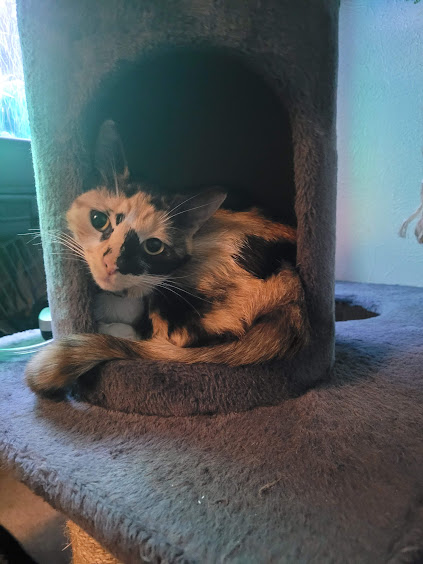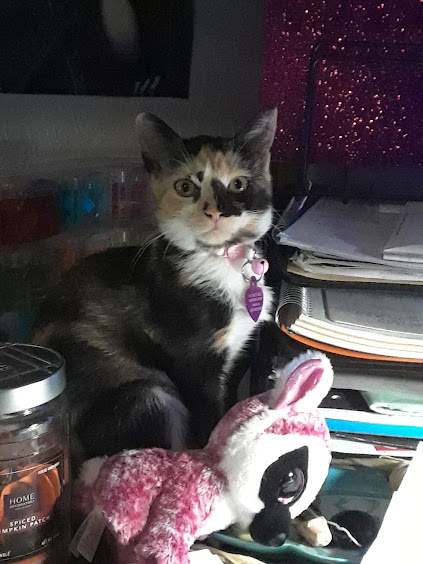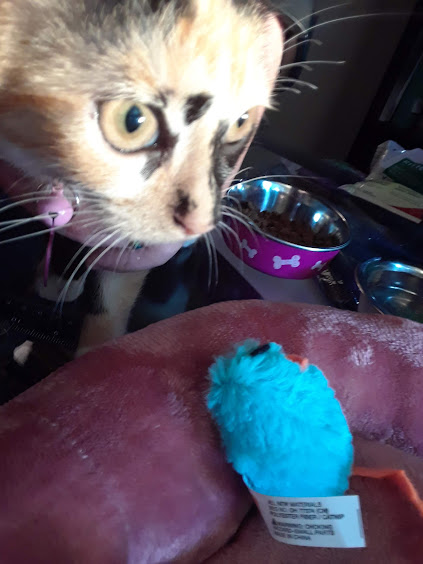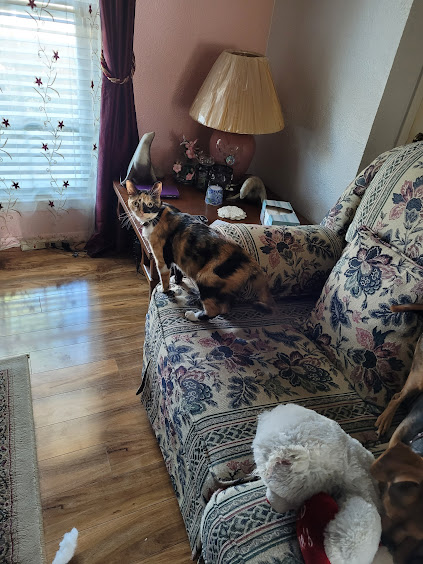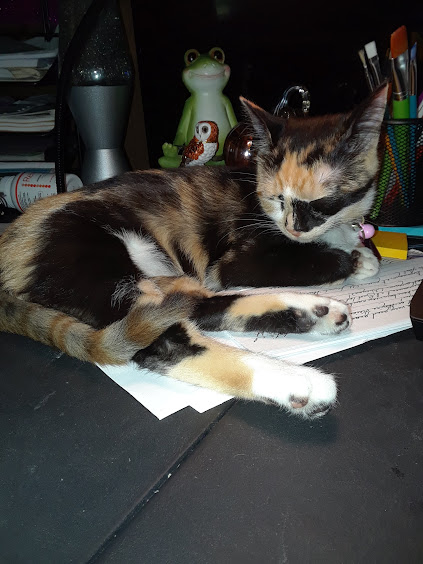 Meet Autumn (New Digs)!

Autumn is a 2 year old full Calico ball of lovin's. She loves her spring toys and can often be seen carrying them through the house and playing with them. She enjoys laps and naps, and if you're in a computer chair or on a stool, she will come up beside you and put one paw on the chair and tap your shoulder with the other, asking permission to get in your lap. She randomly does funny things like stuff herself into tiny places that are too small, giving us a good laugh and a photo opportunity. Autumn kitty loves head rubs and will put her head in your hands for a rubbin', or bury her head in your arm.
-----------------------------------------------
If you have a specific question about Autumn, then please email newdigs@dallaspetsalive.org. If you are interested in applying to adopt this pet, fill out the application at the link above.
Autumn is participating in the Dallas Pets Alive rehoming program. All of the medical, behavioral and other information about this pet was provided by the pet's owner. Dallas Pets Alive encourages all adopters to verify the information prior to adoption. Please note that Dallas Pets Alive (DPA) is acting as intermediary to connect prospective adopters with individuals wanting to rehome their pets. DPA is not liable for any information provided about this pet and the adoption transaction is purely between the pet owners and adopter. DPA is not responsible for any damages, injuries or adoption returns as a result of any adoption transaction. DPA! is not responsible or liable for any animals involved in its New Digs program. DPA! acts solely as a facilitator of adoption between the animal's surrenderer and potential adopter and makes no claims as to the accuracy of the animal's medical or behavioral history provided by the surrenderer.
Apply to Adopt Autumn (New Digs) Today