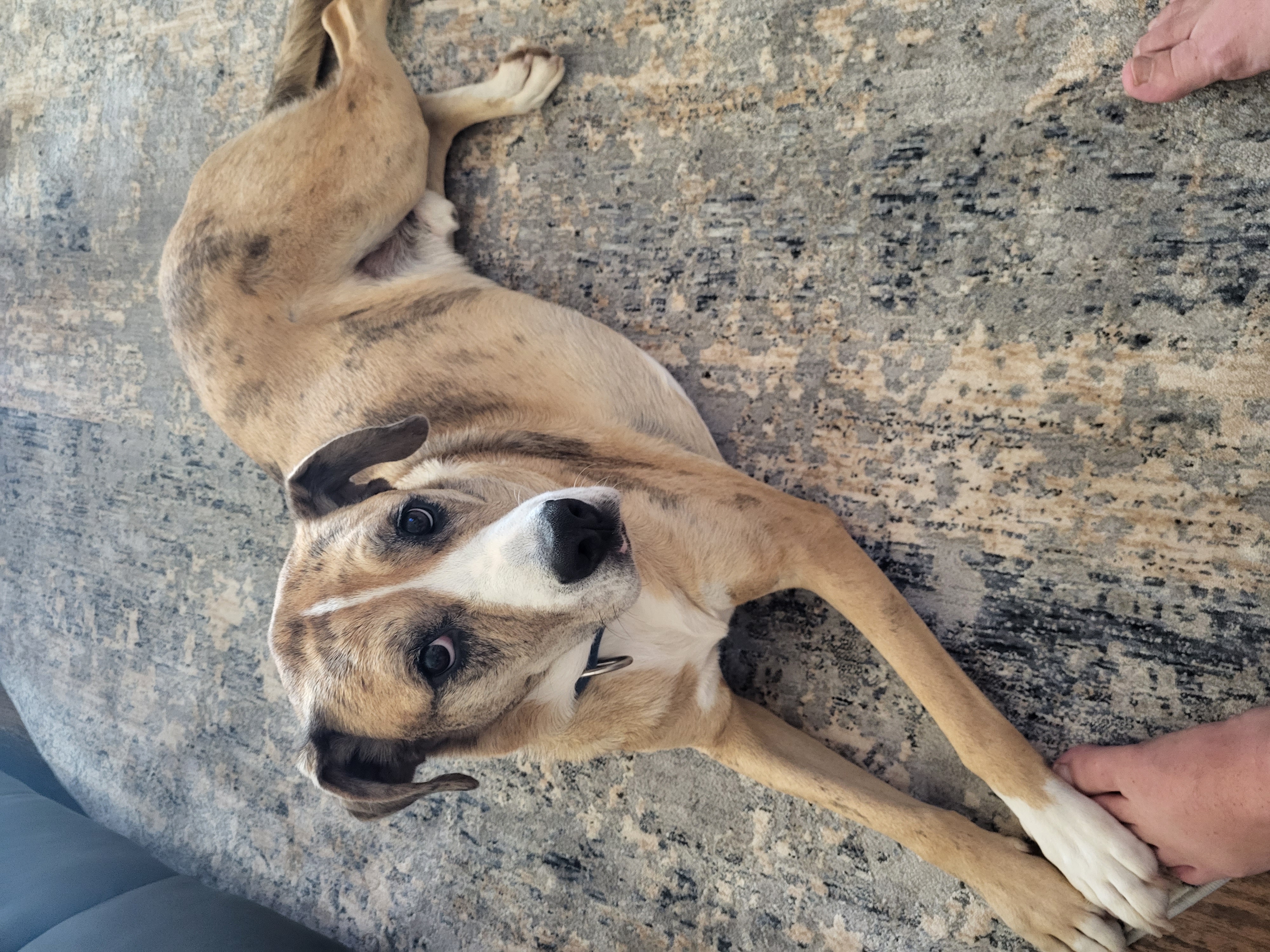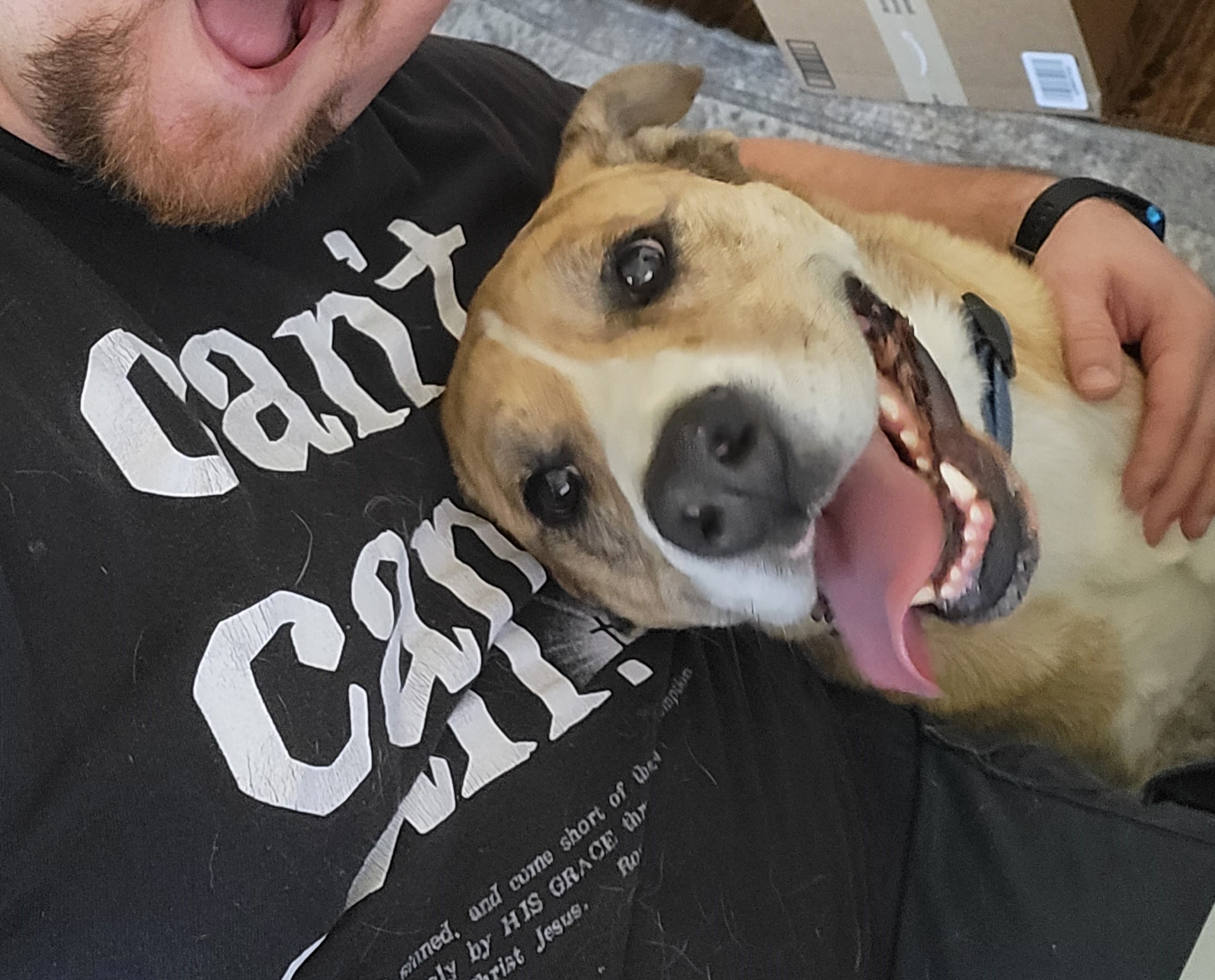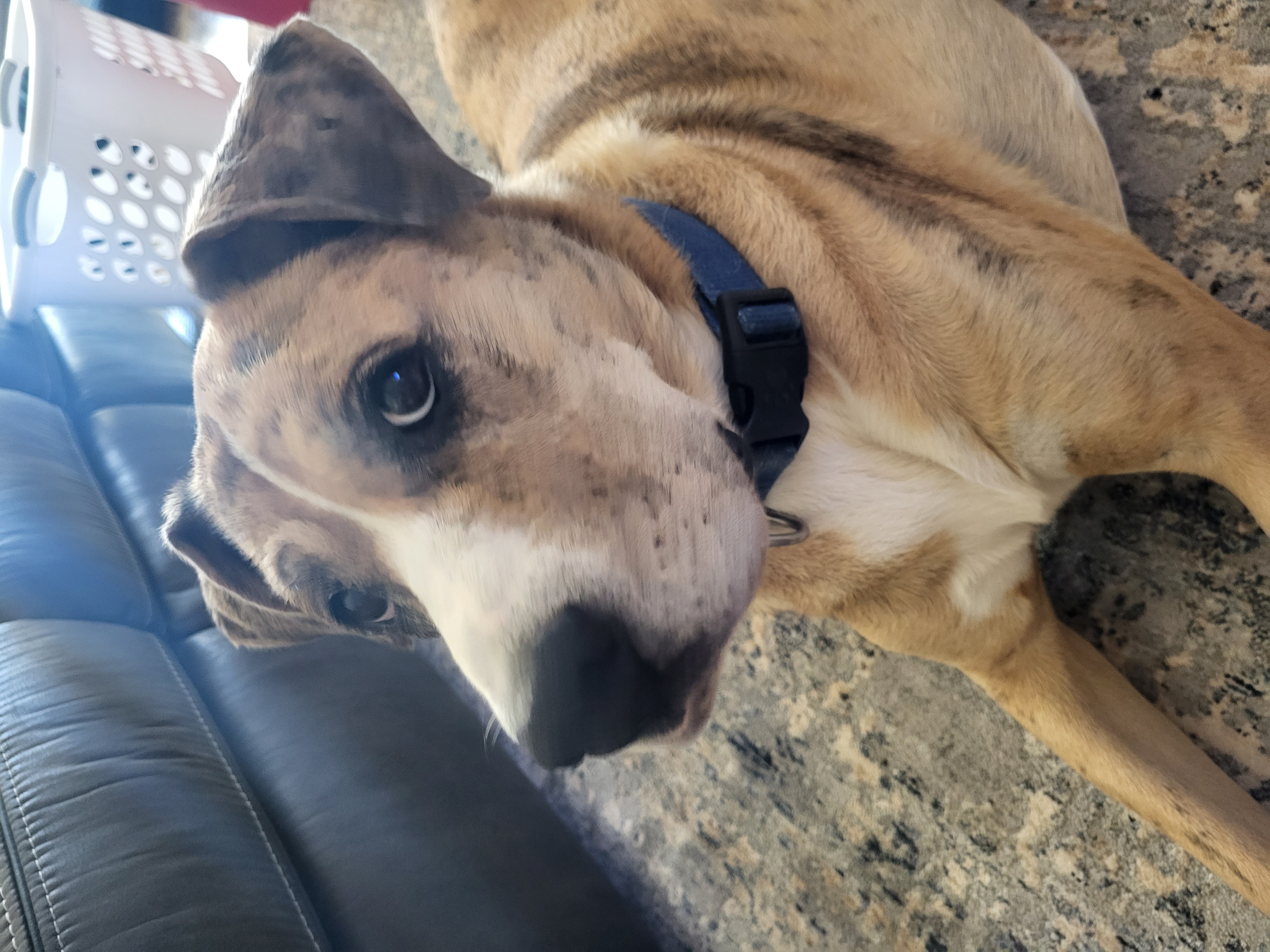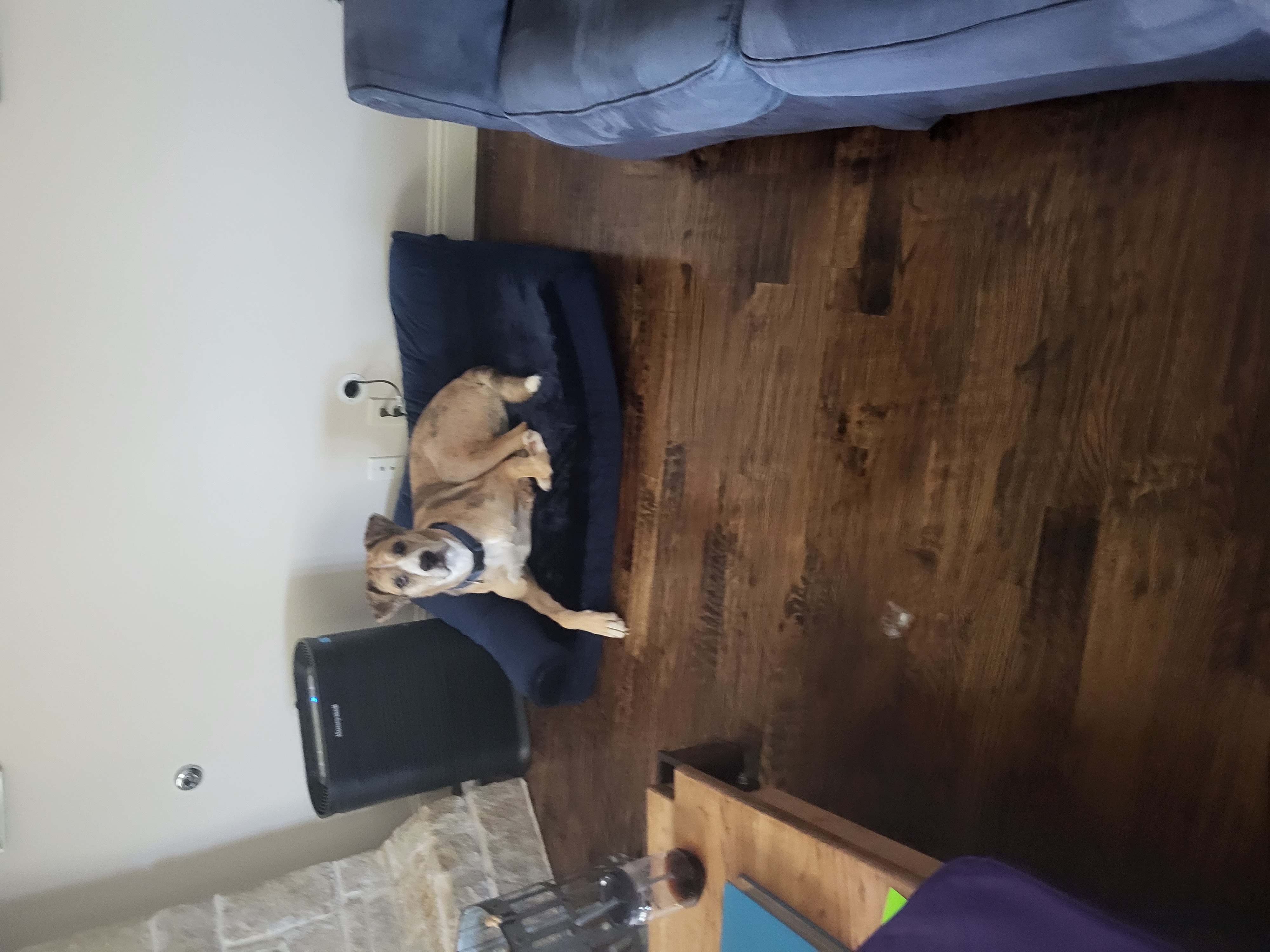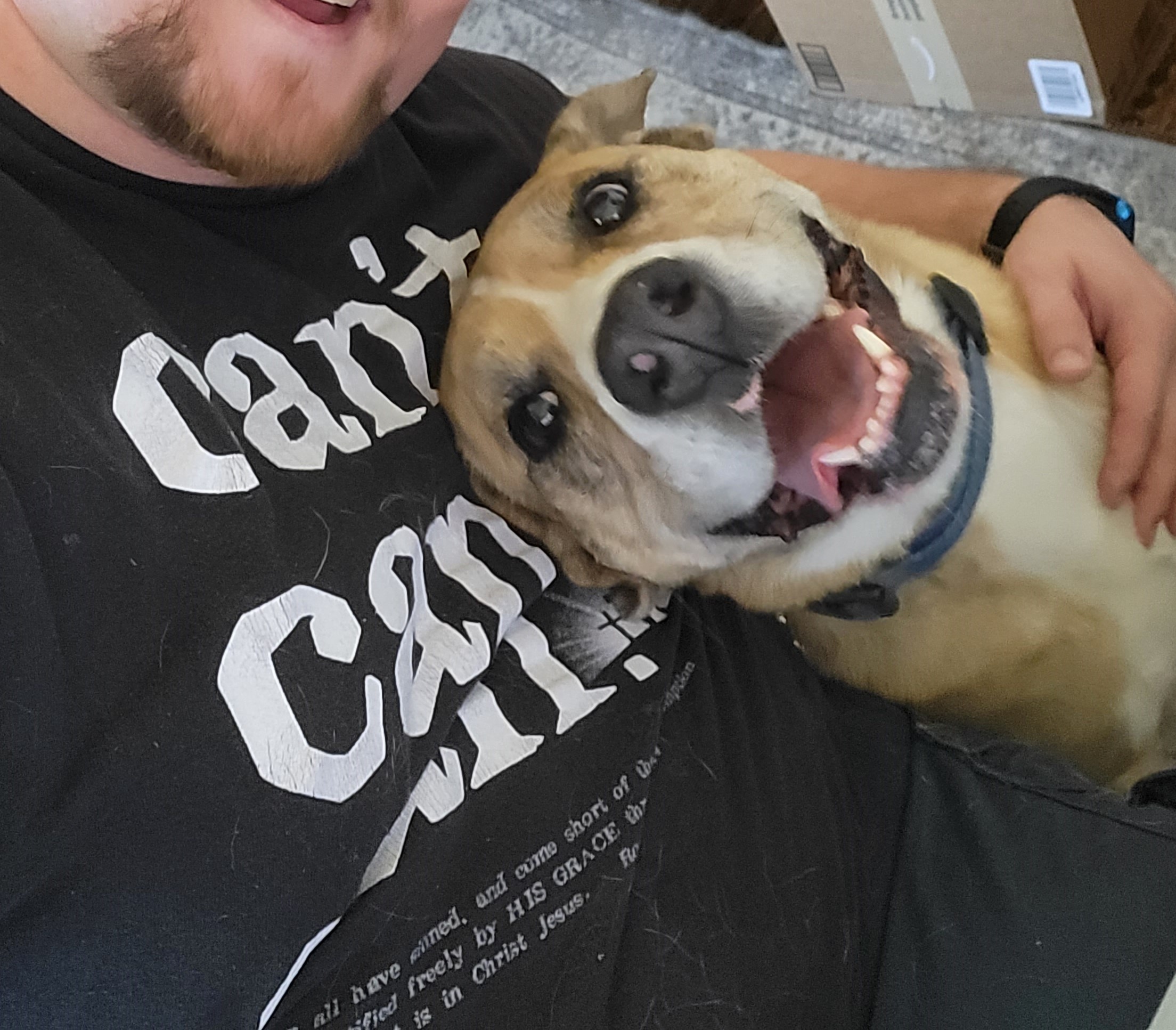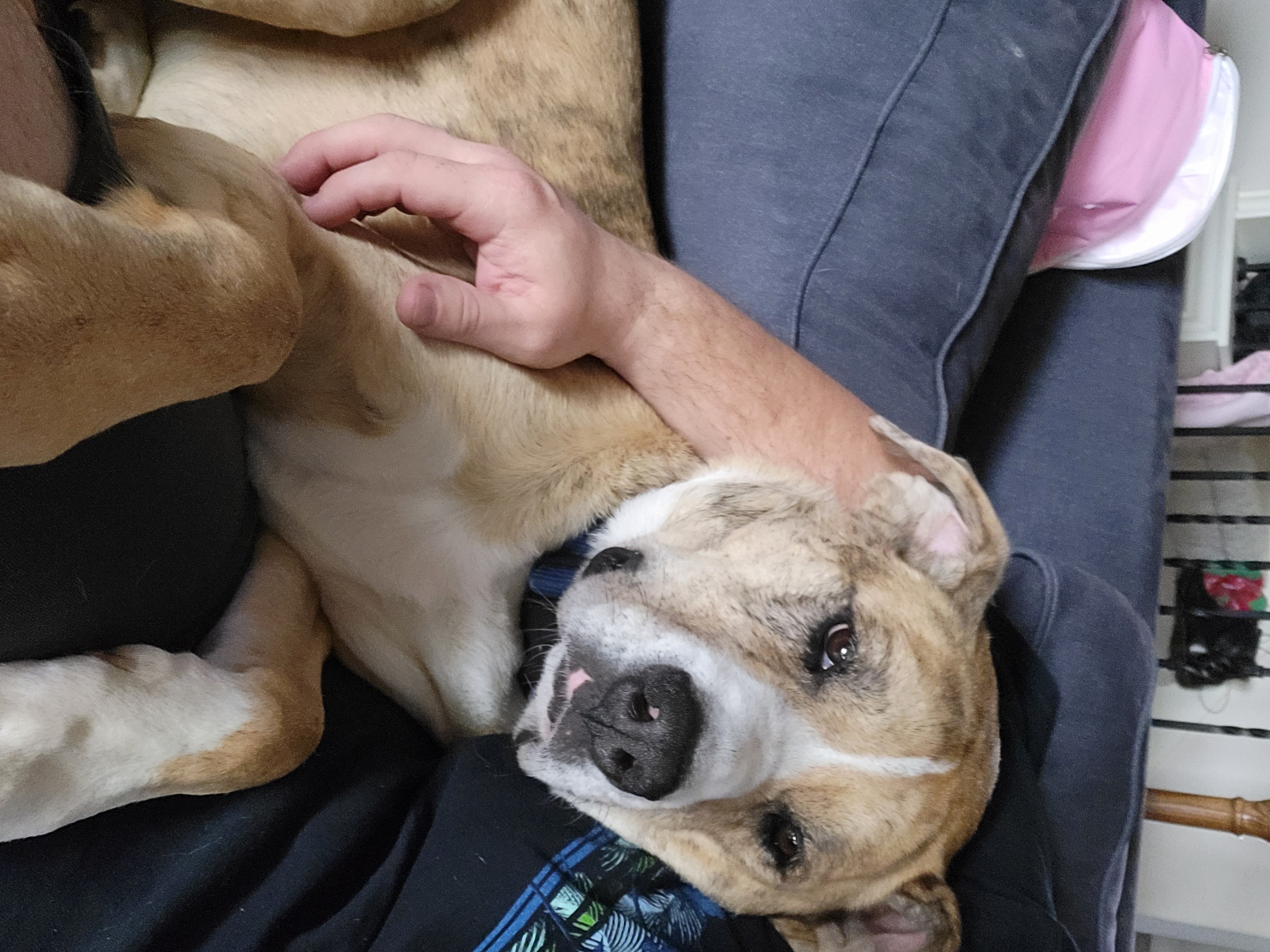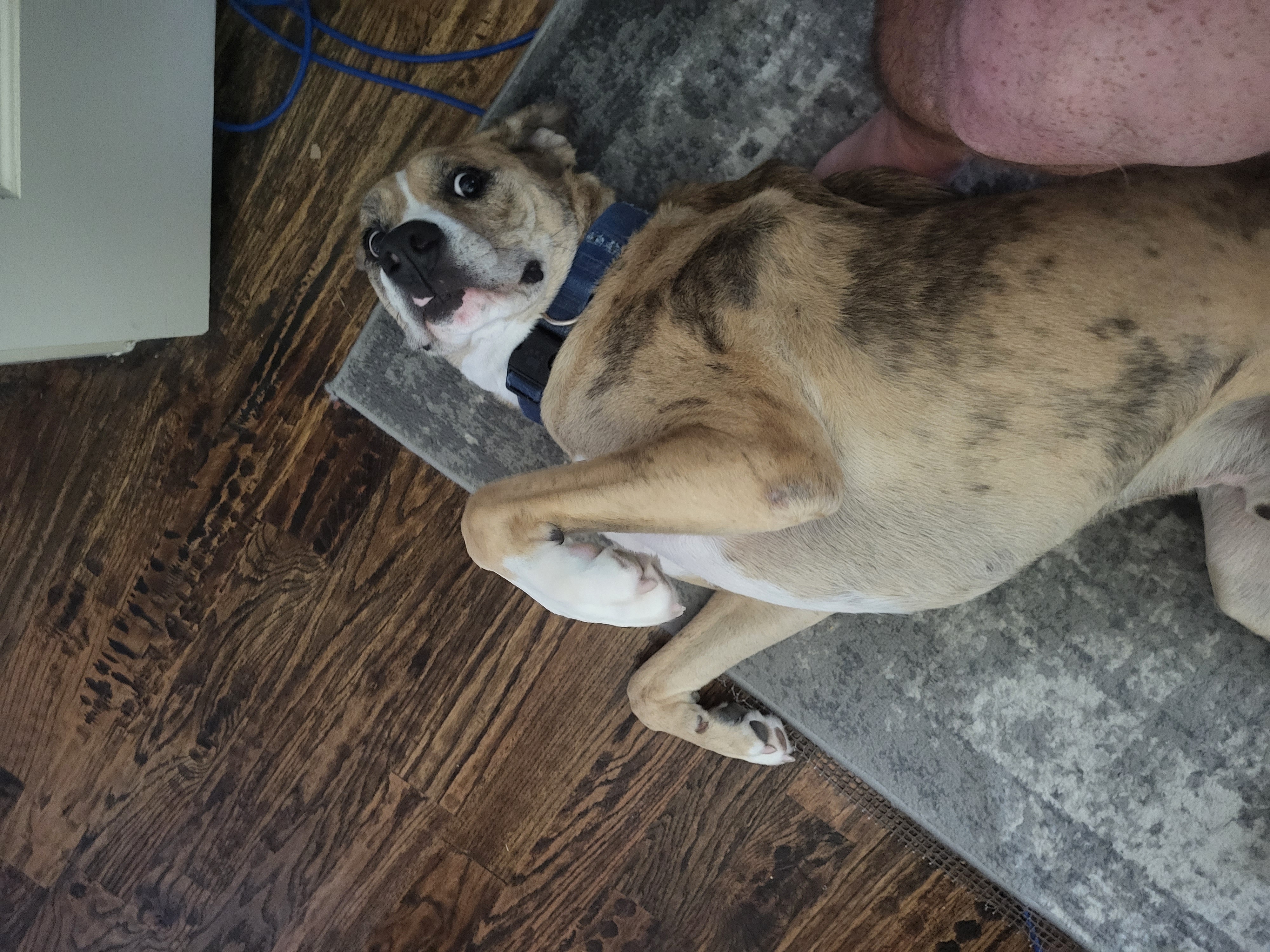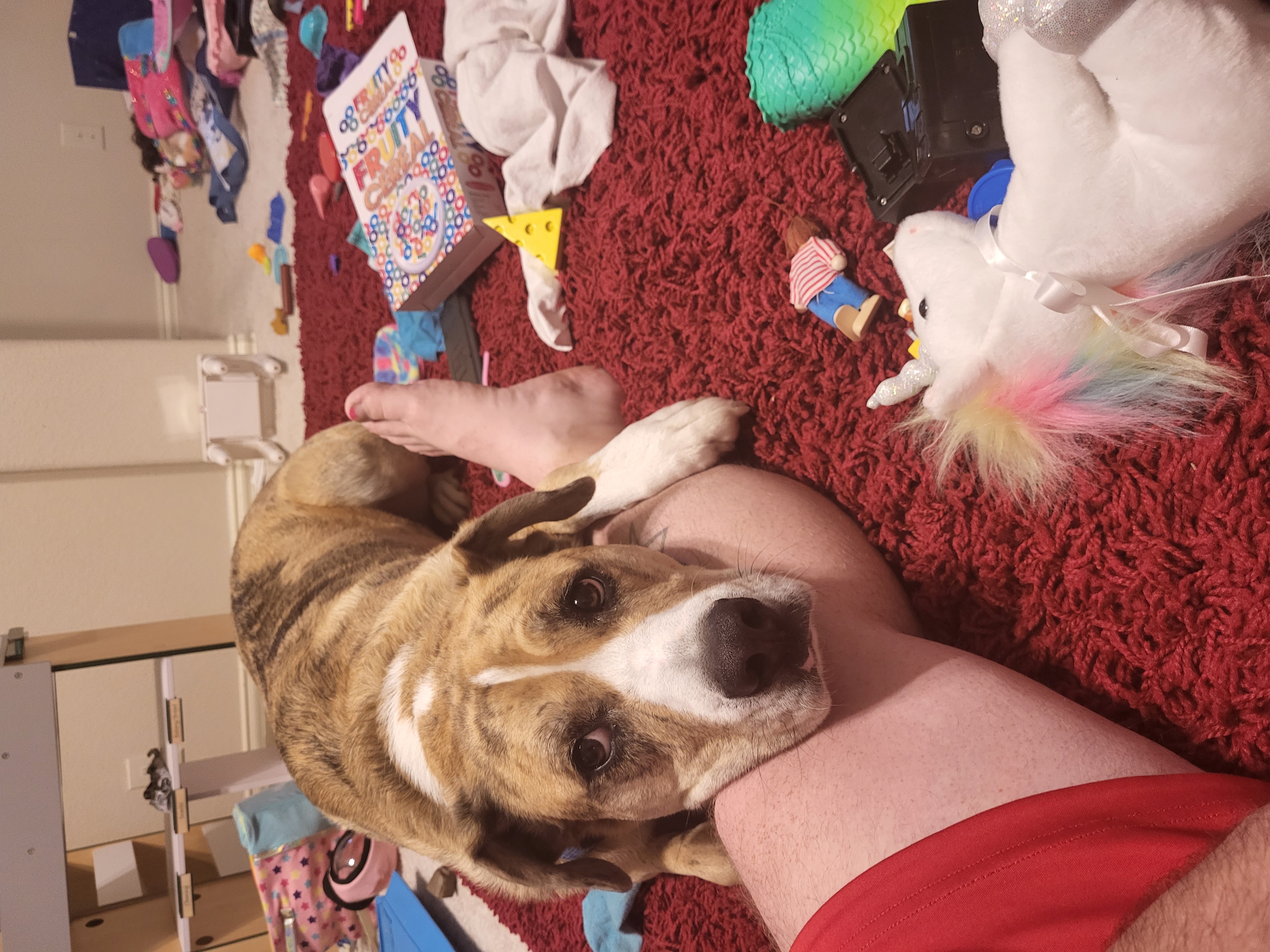 Meet Moose II (New Digs)!

This lovable boy is Moose Il. He is a 90 lb, 3 year old Catahoula Leopard Dog who acts like he should be a small lap dog! Moose can never get too many cuddles or pets, and loves being around people. Moose was adopted by a family at 6 months old and grew up around very small children and another dog. That family found it necessary to rehome him as they were about to have their third baby, and we told them we would try to be his fur-ever home.
Moose is great with kids and other dogs. He loves to play fetch and take walks, and lay on your lap or at your feet. He can sit, shake, and stay. He sleeps in his crate all night long with no problems, and is fully house broken. He will play for as long as he has someone to play with, but is also great at being calm when he needs to be. He likes to be outside when the weather is nice, and doesn't whine or scratch at the door ever. The important thing to know about Moose is that he LOVES attention. He will come put his head in your lap if you are sitting, or nuzzle your hand while you are standing. He really is a super sweet dog!
Moose is up to date on all medical needs including shots, neutered, chipped. He comes with everything he needs including crate, two beds, a food container, brushes, collars, leashes, etc. Unfortunately, though no fault of Moose's, my son has developed an intense allergy and his doctor recommends that we remove Moose from the home. This is a very lovable, intelligent, playful, and cuddly boy who very much deserves a loving fur-ever home!
Please apply to adopt Moose today!
-----------------------------------------------
If you have a specific question about Moose Il, then please email newdigs@dallaspetsalive.org. If you are interested in applying to adopt this pet, fill out the application at the link above.
Moose ll is participating in the Dallas Pets Alive rehoming program. All of the medical, behavioral and other information about this pet was provided by the pet's owner. Dallas Pets Alive encourages all adopters to verify the information prior to adoption. Please note that Dallas Pets Alive (DPA) is acting as intermediary to connect prospective adopters with individuals wanting to rehome their pets. DPA is not liable for any information provided about this pet and the adoption transaction is purely between the pet owners and adopter. DPA is not responsible for any damages, injuries or adoption returns as a result of any adoption transaction. DPA! is not responsible or liable for any animals involved in its New Digs program. DPA! acts solely as a facilitator of adoption between the animal's surrenderer and potential adopter and makes no claims as to the accuracy of the animal's medical or behavioral history provided by the surrenderer.
Apply to Adopt Moose II (New Digs) Today