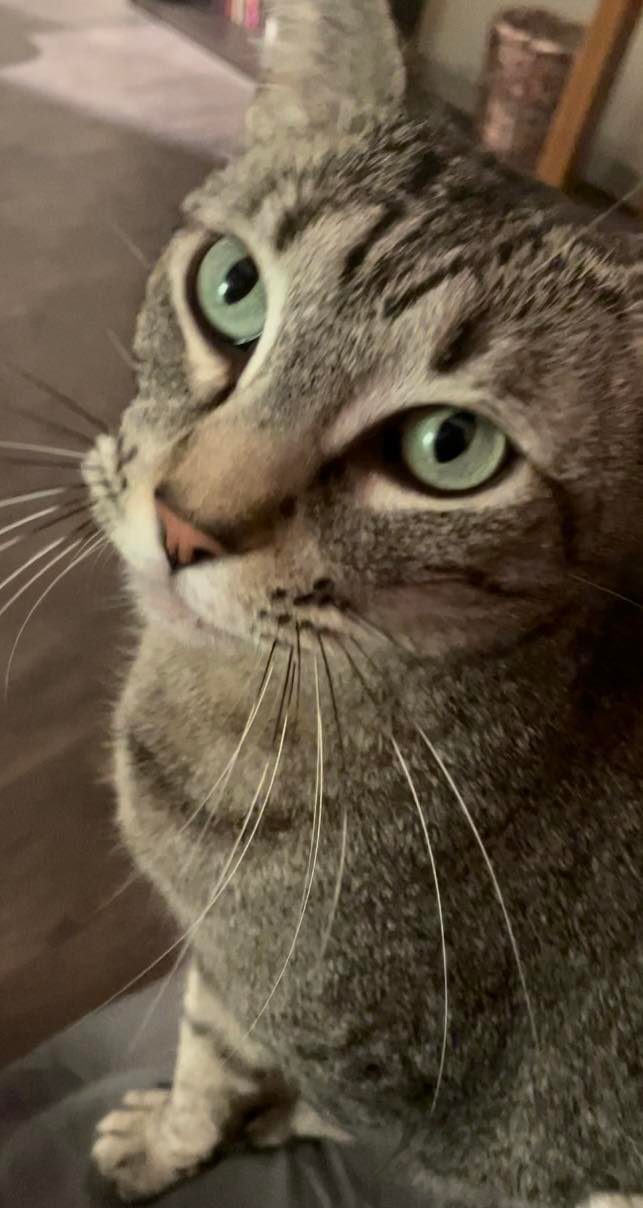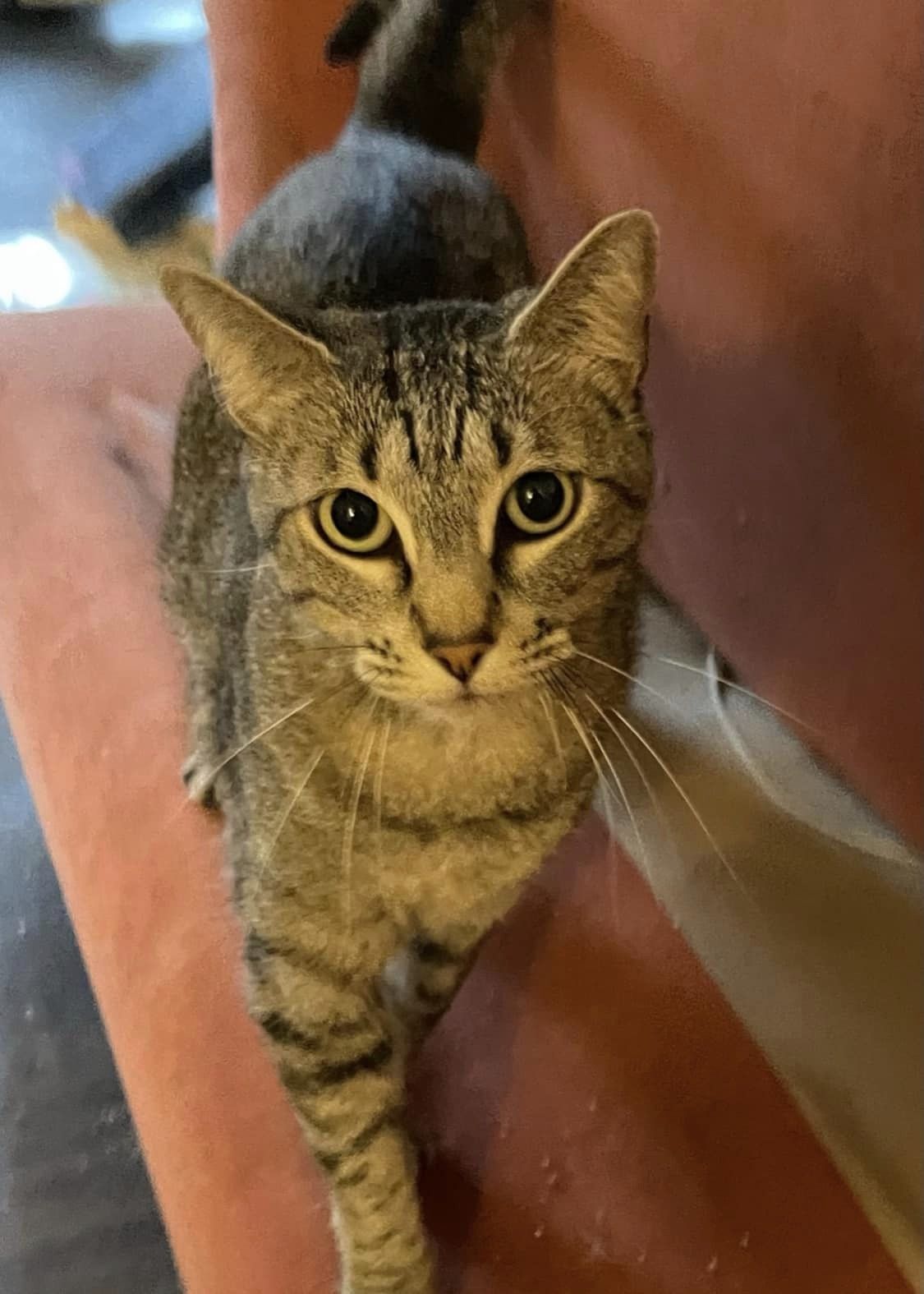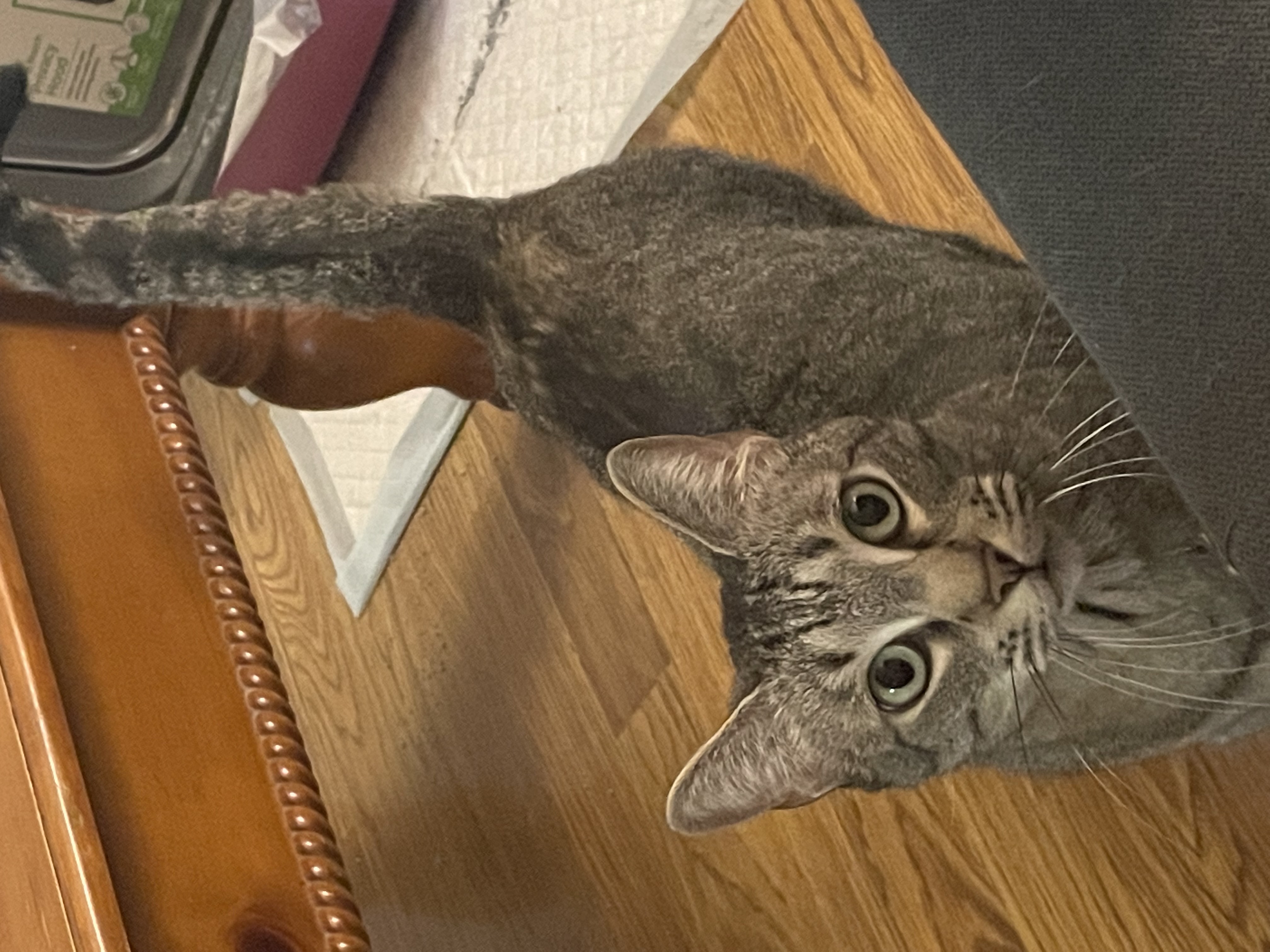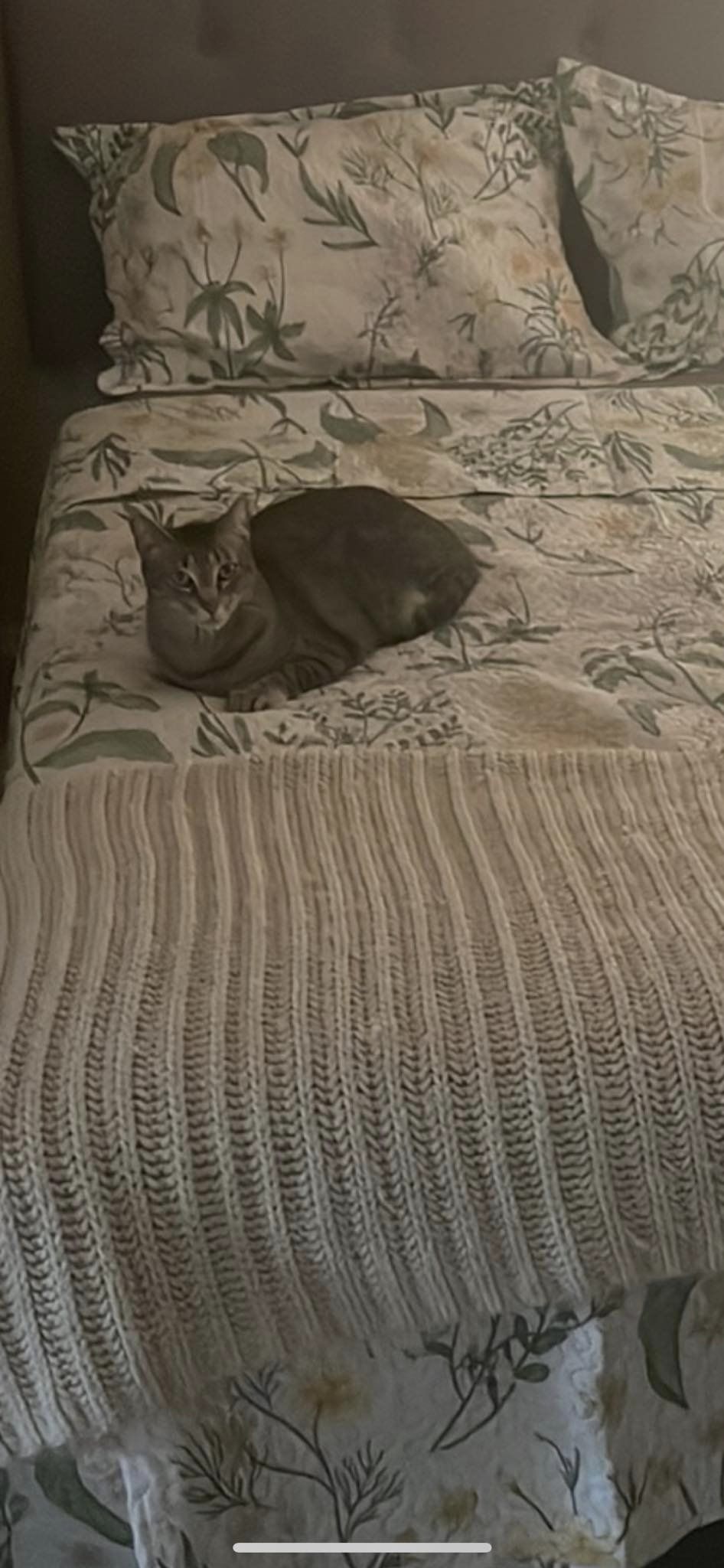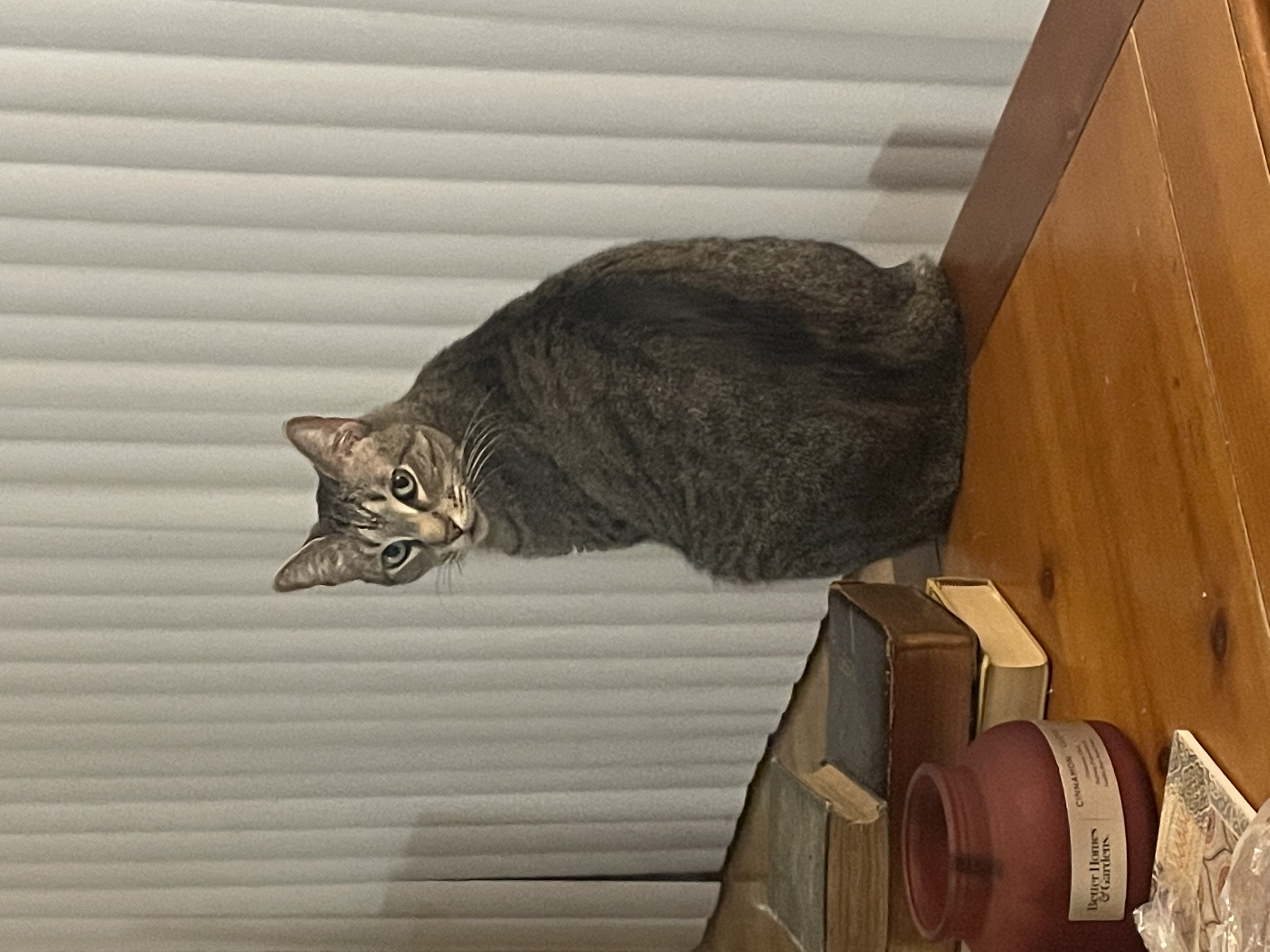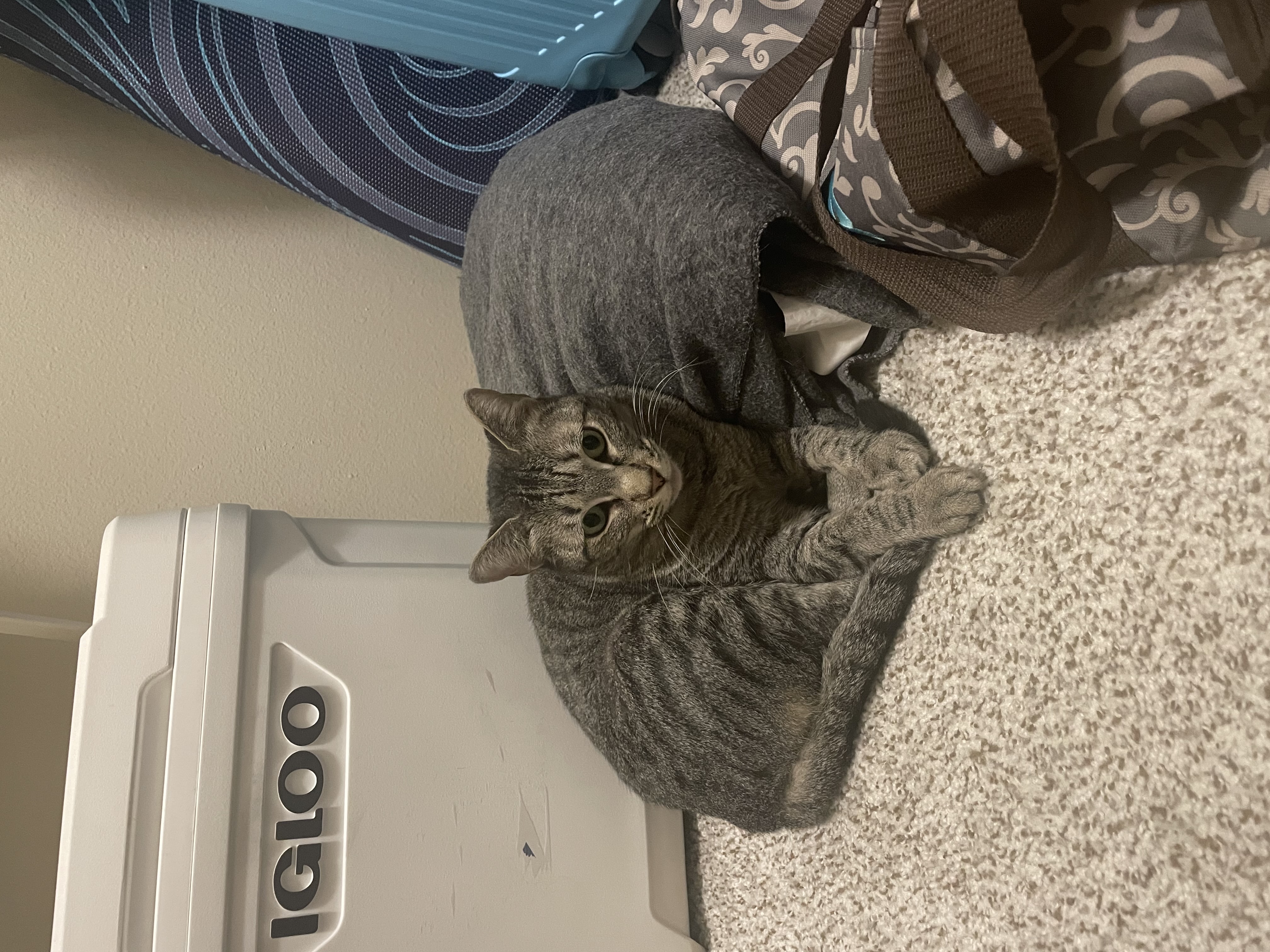 Meet Maggie (New Digs)!

Meet the Majestic Maggie! She is a 12-pound, four-year-old domestic short hair cat, and she is a sweet gentle love bug on her own terms. Maggie has been in my household for four years and she is a sweet good-natured cat. Maggie is very timid but she is a good cat who loves alone time as well as social time with the right person.
Maggie is a sweet good natured cat who enjoys spending time with people she loves. She loves to play with toys and with other people who are around. Maggie is very sweet to a few people and loves spending time with people more than other cats or pets. Maggie currently lives with two other cats but would be much happier in a one-animal household. Maggie is a lovable cat but has anxiety and would do best if she was alone in a household with her furrever family who could love her as a single animal. Maggie likes to cuddle up and love on people as long as she's the only animal. Maggie's ideal home would be with an older person who has a need for one animal, and someone who can dote on her and love her with all their attention. Maggie would also do well in a household with children or with one person, as long as she is the only animal in the household.
Maggie is litter box trained and never makes any messes in the house at all. She is very clean! Maggie is working on becoming more cuddly and braver around the house. Maggie is a sweet, lovable animal as long as she feels comfortable and safe. Maggie is very cuddly and loving in the right environment. In her current environment, she is more timid than playful, but in the right household as the only animal, she would do wonderfully.
This sweet, loving kitty cat is in need of a furrever home. Could this be you? Apply to adopt Maggie today!
-----------------------------------------------
If you have a specific question about Maggie, then please email newdigs@dallaspetsalive.org. If you are interested in applying to adopt this pet, fill out the application at the link above.
Maggie is participating in the Dallas Pets Alive rehoming program. All of the medical, behavioral and other information about this pet was provided by the pet's owner. Dallas Pets Alive encourages all adopters to verify the information prior to adoption. Please note that Dallas Pets Alive (DPA) is acting as intermediary to connect prospective adopters with individuals wanting to rehome their pets. DPA is not liable for any information provided about this pet and the adoption transaction is purely between the pet owners and adopter. DPA is not responsible for any damages, injuries or adoption returns as a result of any adoption transaction. DPA! is not responsible or liable for any animals involved in its New Digs program. DPA! acts solely as a facilitator of adoption between the animal's surrenderer and potential adopter and makes no claims as to the accuracy of the animal's medical or behavioral history provided by the surrenderer.
Apply to Adopt Maggie (New Digs) Today