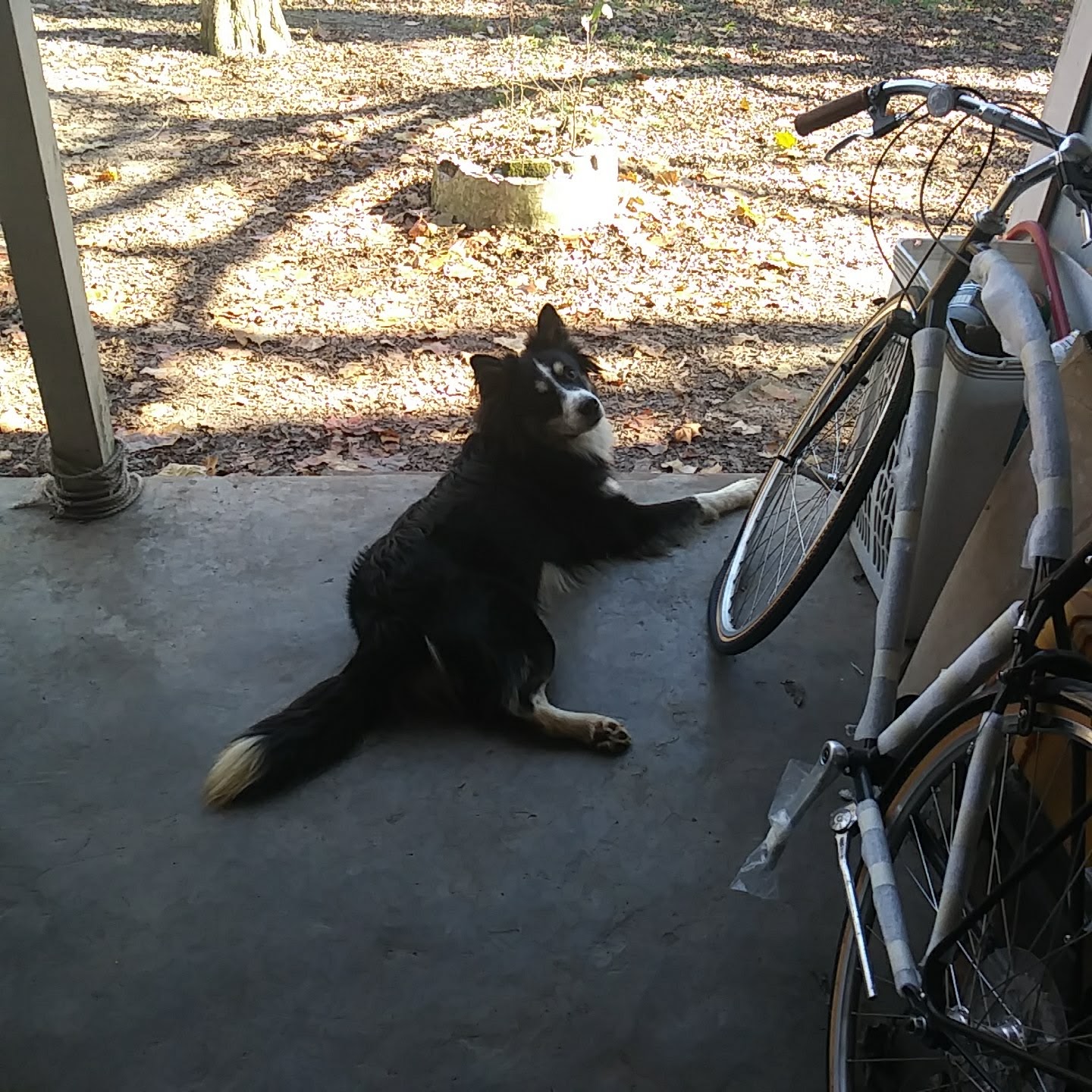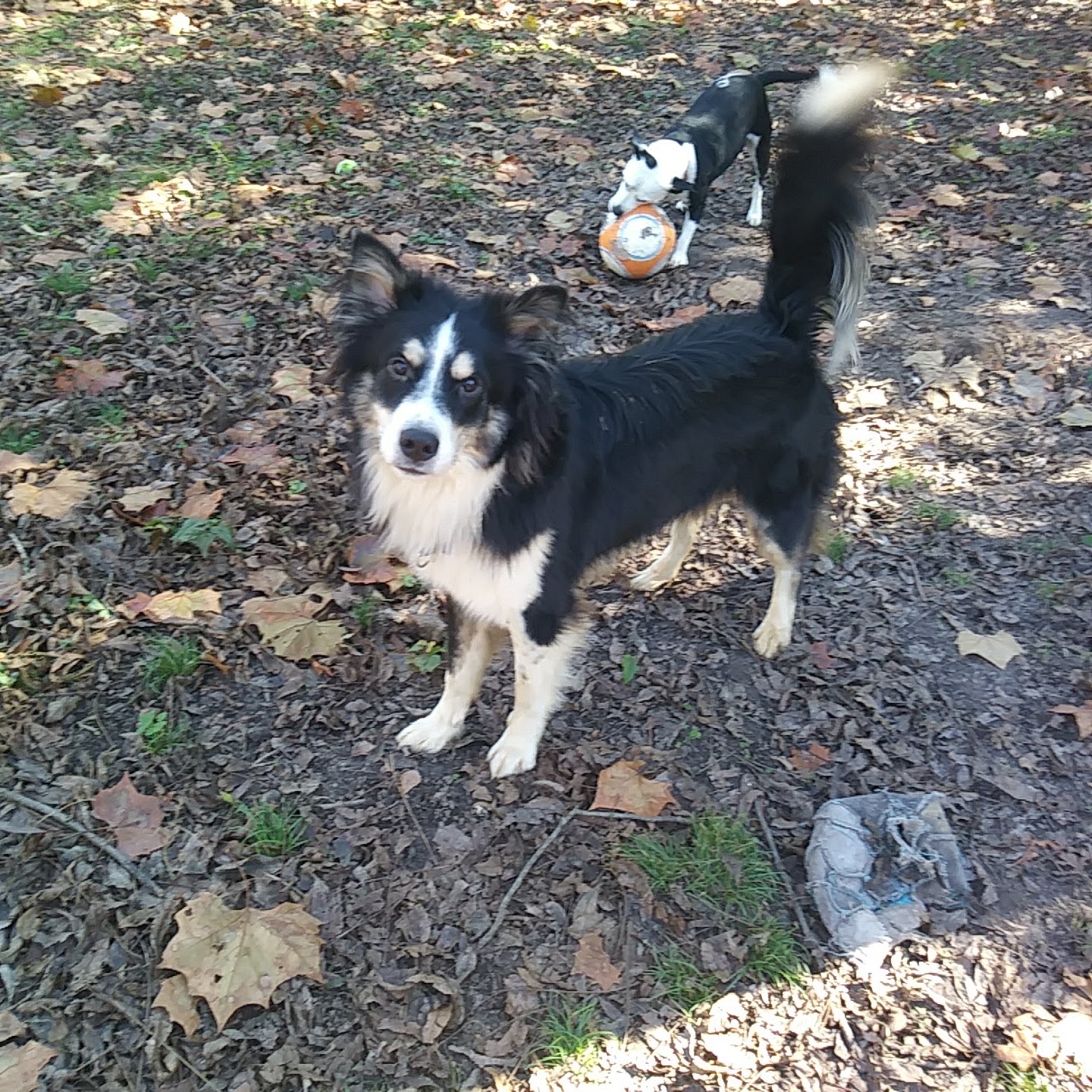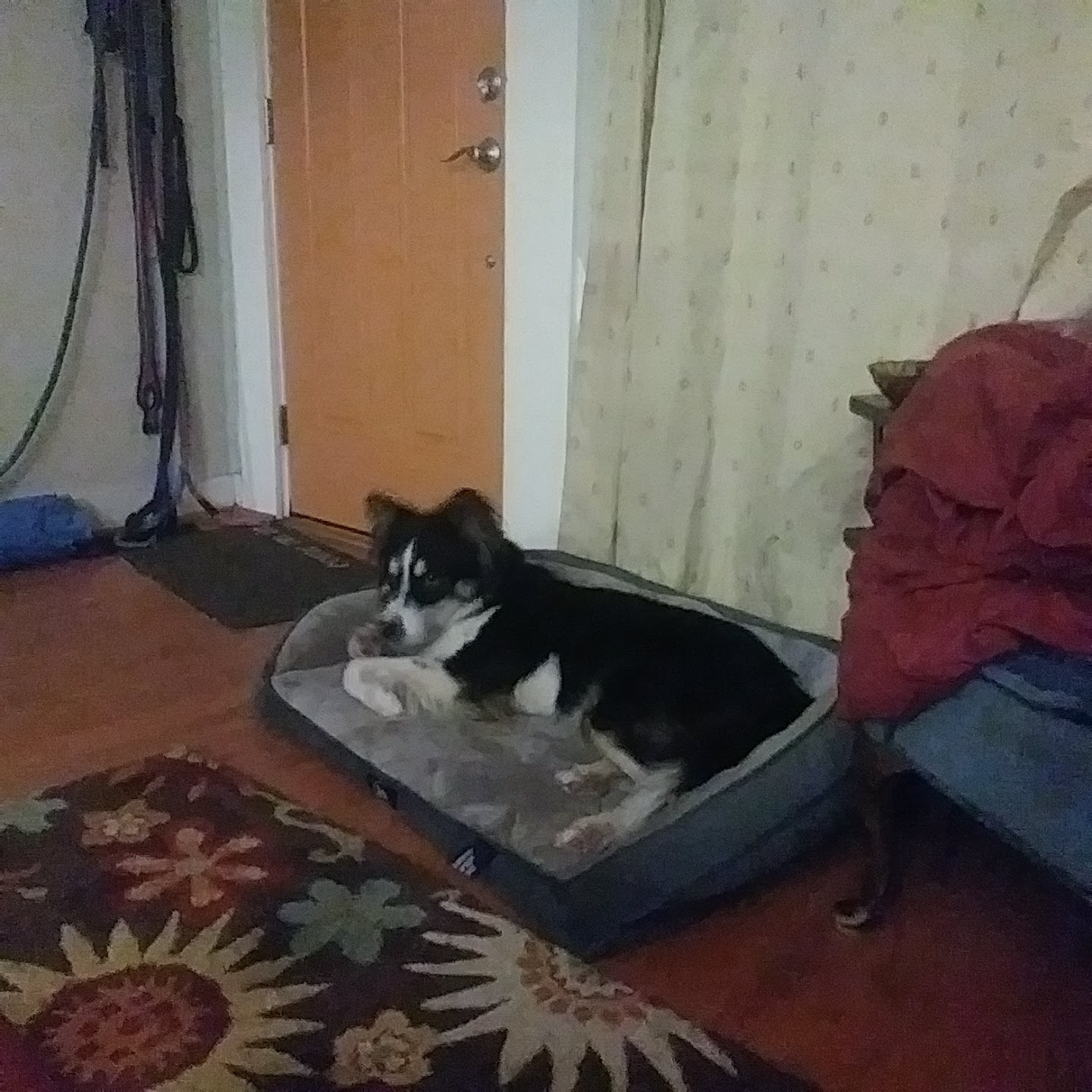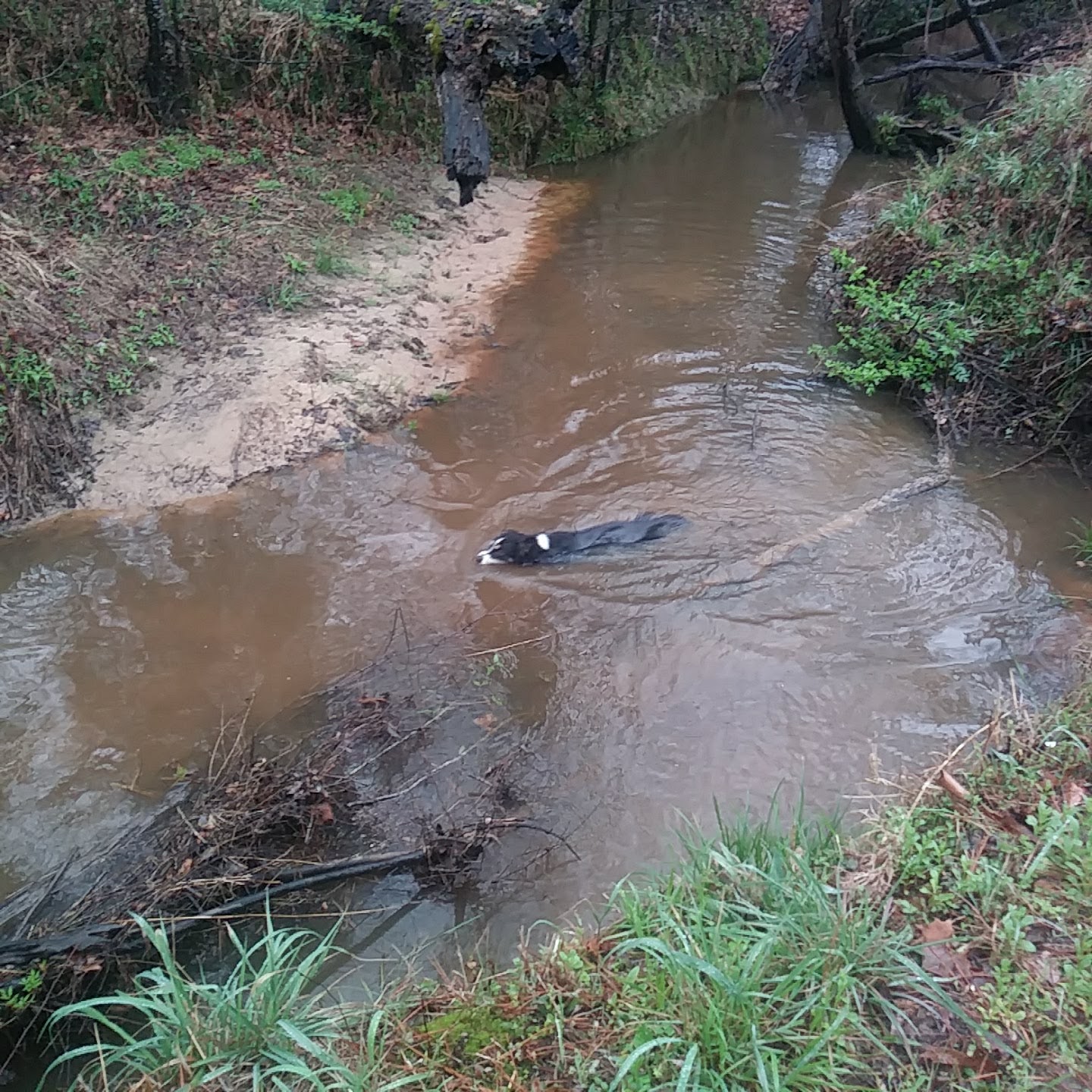 Meet Johnny (New Digs)!

Hello, my name is Johnny. I am a 4-year-old "rescue" dog that has been with my foster family for about 3 years. My previous humans left me in a hot car and a judge said I couldn't stay with them anymore. I am struggling in my foster home because I have a lot of anxiety, especially when my human leaves. My dog family doesn't like me and sometimes they start fights with me which I always lose. I don't know how to fit in with them. I act big and tough like I'm the boss but when someone looks at me the wrong way I go to my safe place....under the bed. In fact, I spend a lot of time there, unless I hear a food wrapper or the leashes jingling.
My absolute favorite thing is walks and a close second is food. When my human leaves I get into things. She calls it "counter surfing" but I am just looking for the good stuff, sometimes it's her knitting though and when she comes back and sees it I know to go under the bed again. I love her and lick her hands but the other dogs won't let me on the bed so at night I sleep under her.
I need special people that understand my quirks and will make me feel important. I have been known to chase cats but I was just doing it because the other dogs did. I have bad days when I don't want to be messed with. I don't like it when people touch my paws and I don't like strangers reaching for me. I'll decide who I like thank you very much! I just started taking prozac which is supposed to help with separation anxiety. Otherwise I am super healthy and I know how to sit and stay and leave. And I am good looking! People say so all the time. I need my own special people.
-----------------------------------------------
If you have a specific question about Johnny, then please email newdigs@dallaspetsalive.org. If you are interested in applying to adopt this pet, fill out the application at the link above.
Johnny is participating in the Dallas Pets Alive rehoming program. All of the medical, behavioral and other information about this pet was provided by the pet's owner. Dallas Pets Alive encourages all adopters to verify the information prior to adoption. Please note that Dallas Pets Alive (DPA) is acting as intermediary to connect prospective adopters with individuals wanting to rehome their pets. DPA is not liable for any information provided about this pet and the adoption transaction is purely between the pet owners and adopter. DPA is not responsible for any damages, injuries or adoption returns as a result of any adoption transaction. DPA! is not responsible or liable for any animals involved in its New Digs program. DPA! acts solely as a facilitator of adoption between the animal's surrenderer and potential adopter and makes no claims as to the accuracy of the animal's medical or behavioral history provided by the surrenderer.
Apply to Adopt Johnny (New Digs) Today