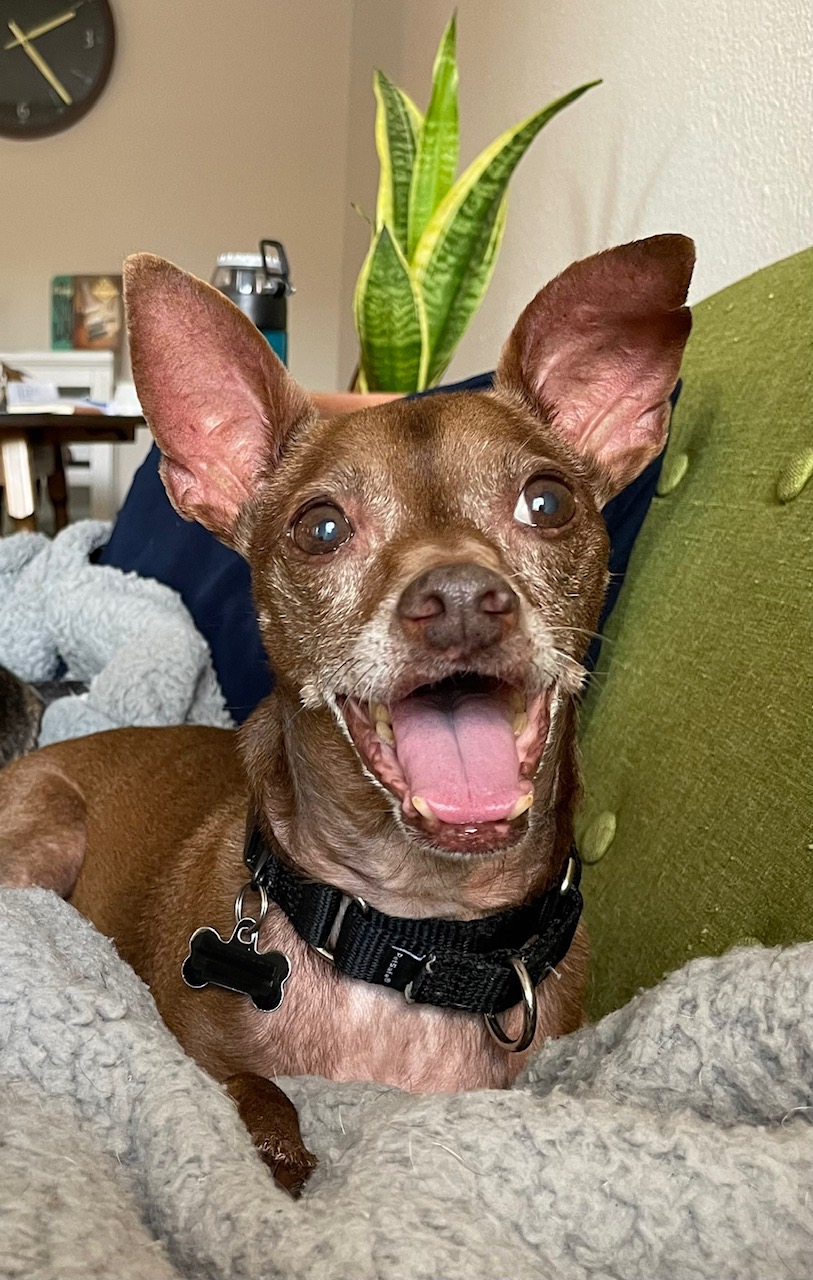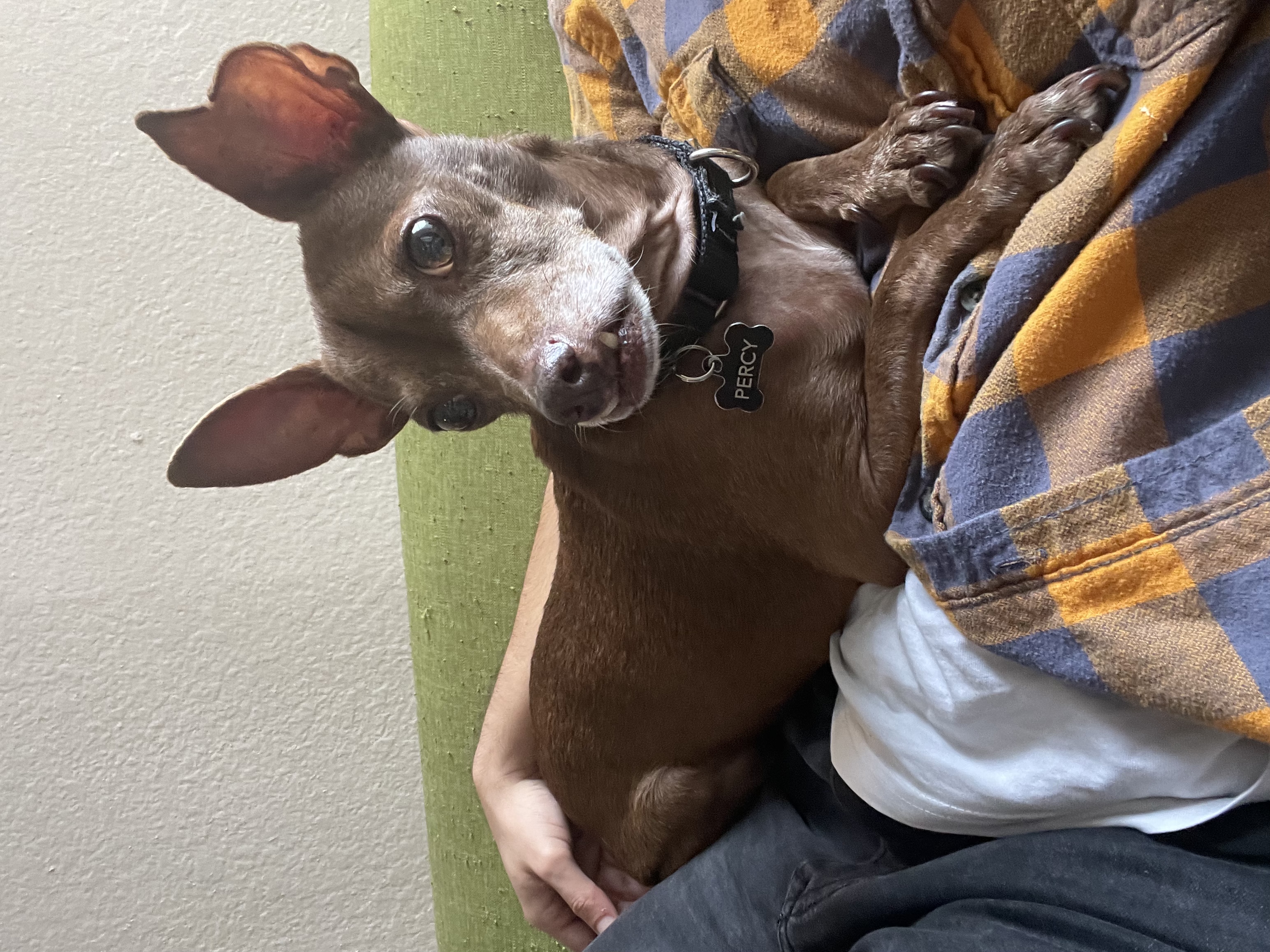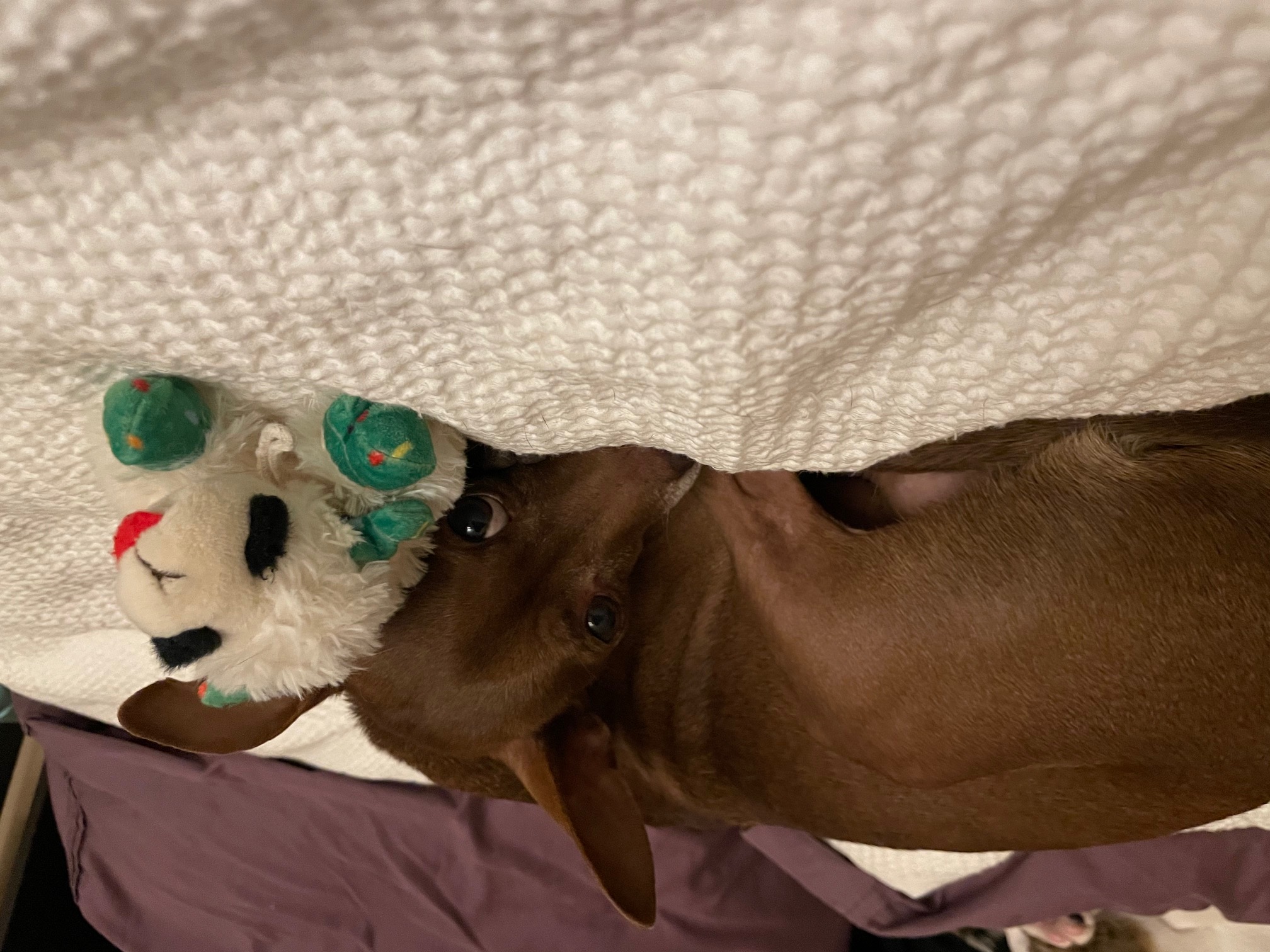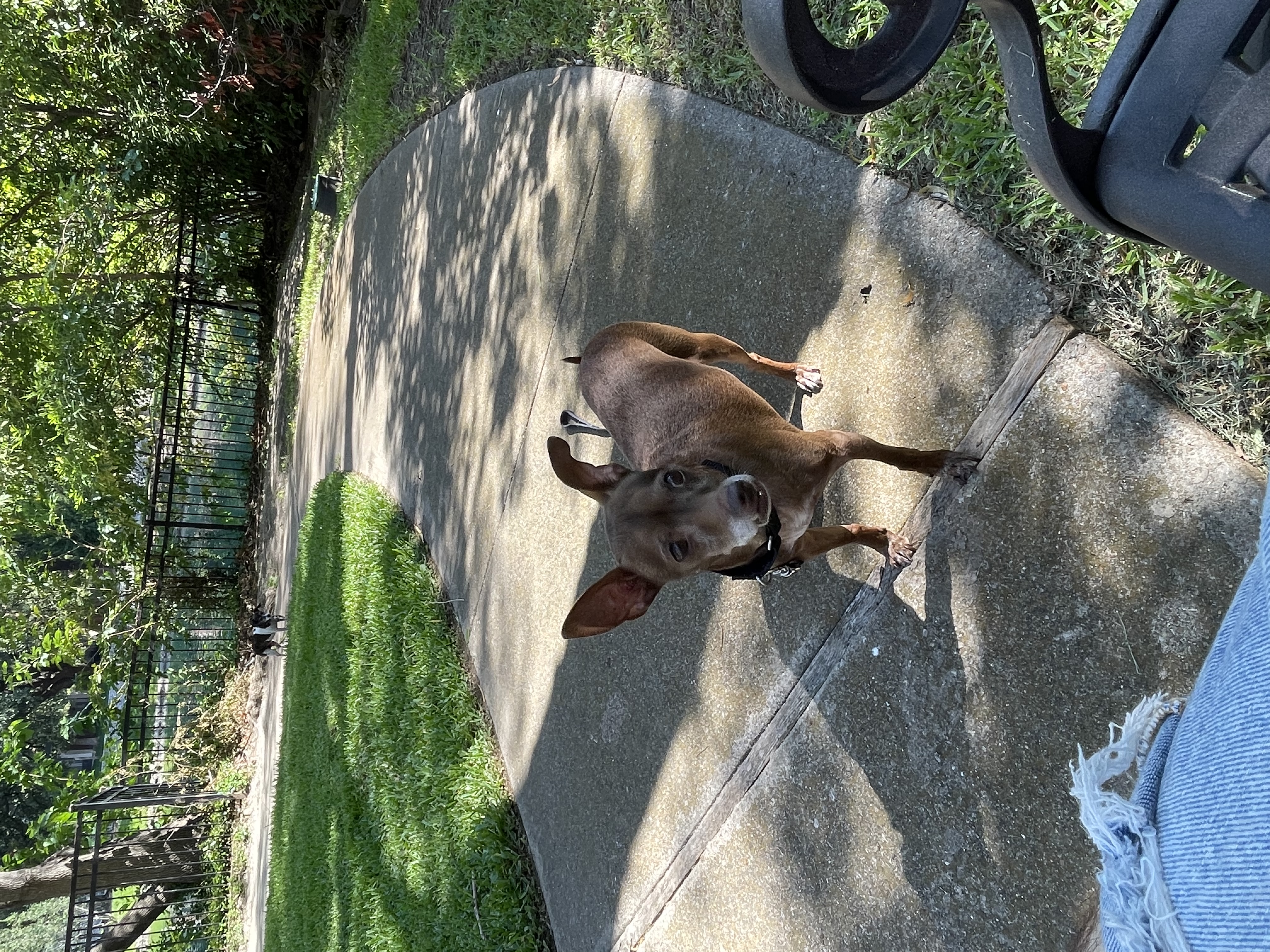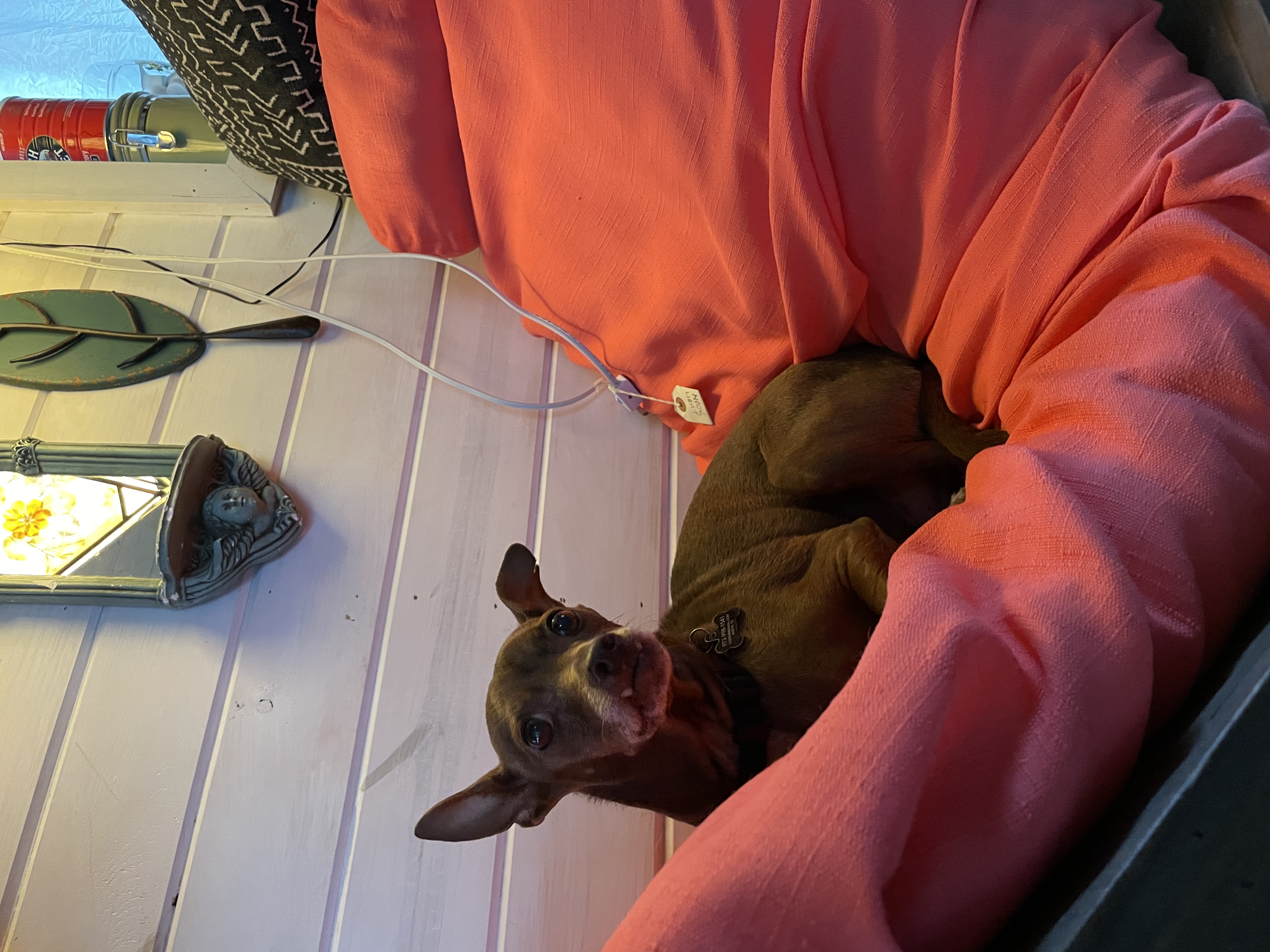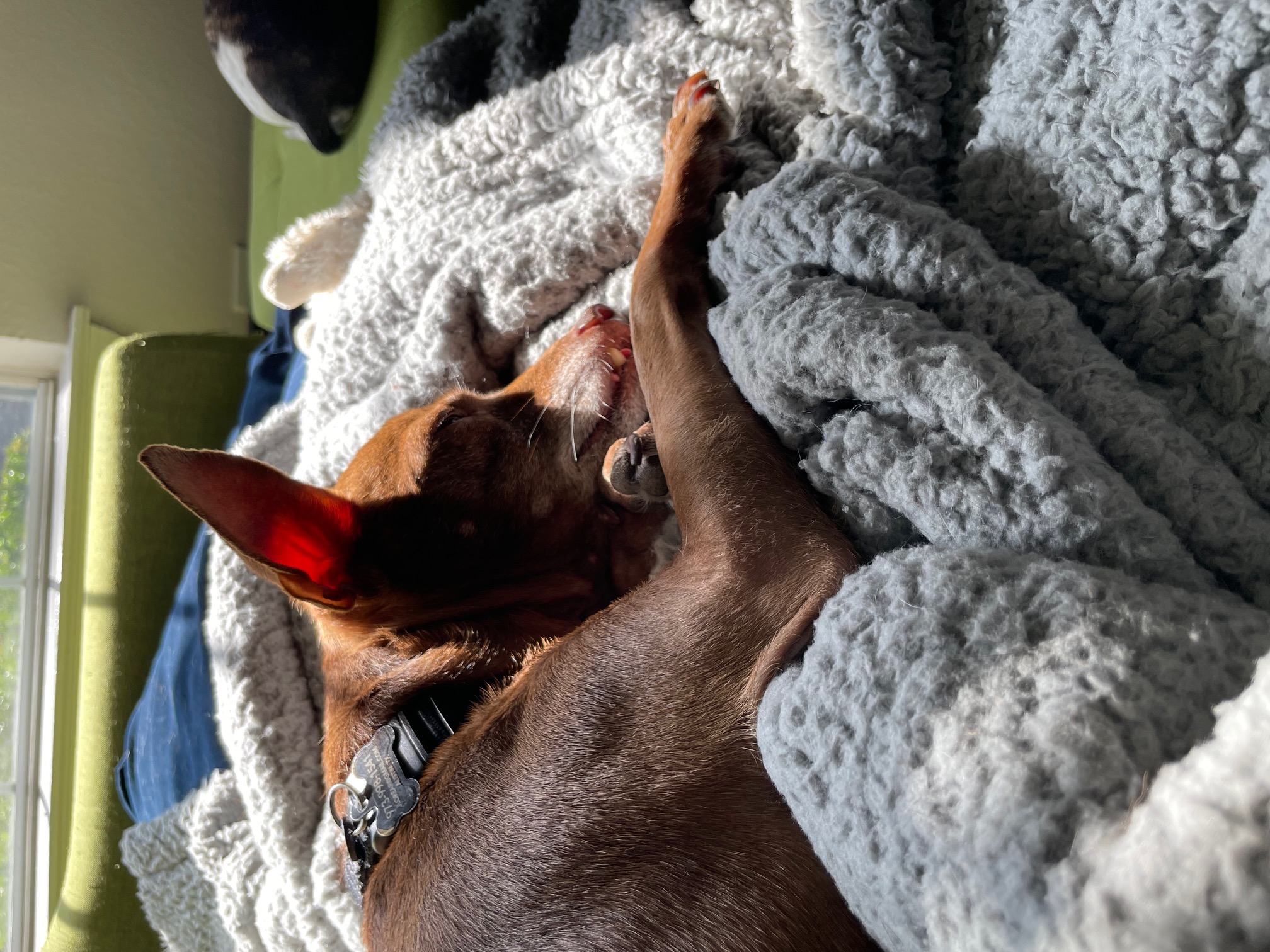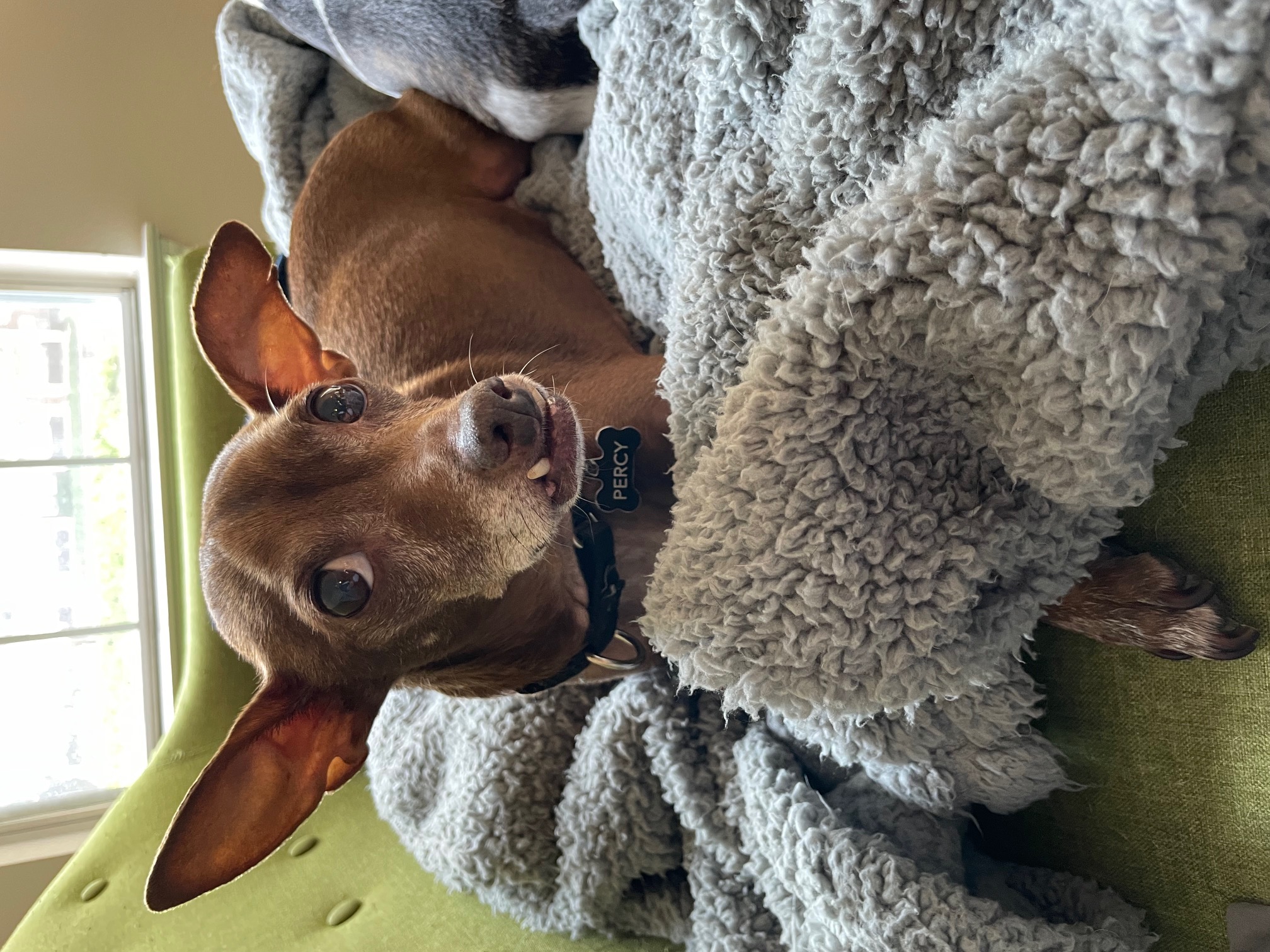 Meet Percy (New Digs)!

Meet handsome Percy! He is a 6-year-old, 17-pound Chihuahua mix, and the sweetest, snuggliest little boy you'll ever meet. Percy was adopted from Austin Pets Alive in January 2019 and has been his dad's constant companion ever since. He is up to date on all vaccinations, microchipped, and neutered. A perfect day for Percy is one where he gets to nap on the couch with his head on his human's lap and his best-stuffed friend, Lamb Chop, at his side. The perfect home for this loyal little buddy is one where he can have all of his human's snuggles and attention to himself. He's tried to live with cats, but he never quite got used to their energy. He has never been around children, but he would probably be happiest as his family's only little bundle of joy. Percy currently lives comfortably with a 9-year-old female Dachshund, but we think he'd probably be happier as an only pup. But he loves going to play with his pals at doggie daycare, and they are helping him get more comfortable with making new friends.
Percy needs an annual ECG to keep tabs on a mild heart condition, but he is asymptomatic and shows no sign of slowing down any time soon! His current owner will provide past and recent ECG results to show that he's doing very well with no complications. His annual check-ups are really important to keep an eye on this boy's big heart! Percy is house and crate trained and knows how to Sit, Go To Bed (his crate), and Find Lamb Chop. After finding Lamb Chop, Percy loves to bring her to his human and play Fetch! Percy can get a little nervous when strangers of any species are around his family, and he will let everyone know that he is there to protect his pack. Percy will bring endless love, happiness, and warmth to whoever is lucky enough to be his furever family. Could that be you? Apply to adopt Percy today!
-----------------------------------------------
If you have a specific question about Percy, then please email newdigs@dallaspetsalive.org. If you are interested in applying to adopt this pet, fill out the application at the link above.
Percy is participating in the Dallas Pets Alive rehoming program. All of the medical, behavioral and other information about this pet was provided by the pet's owner. Dallas Pets Alive encourages all adopters to verify the information prior to adoption. Please note that Dallas Pets Alive (DPA) is acting as intermediary to connect prospective adopters with individuals wanting to rehome their pets. DPA is not liable for any information provided about this pet and the adoption transaction is purely between the pet owners and adopter. DPA is not responsible for any damages, injuries or adoption returns as a result of any adoption transaction. DPA! is not responsible or liable for any animals involved in its New Digs program. DPA! acts solely as a facilitator of adoption between the animal's surrenderer and potential adopter and makes no claims as to the accuracy of the animal's medical or behavioral history provided by the surrenderer.
Apply to Adopt Percy (New Digs) Today