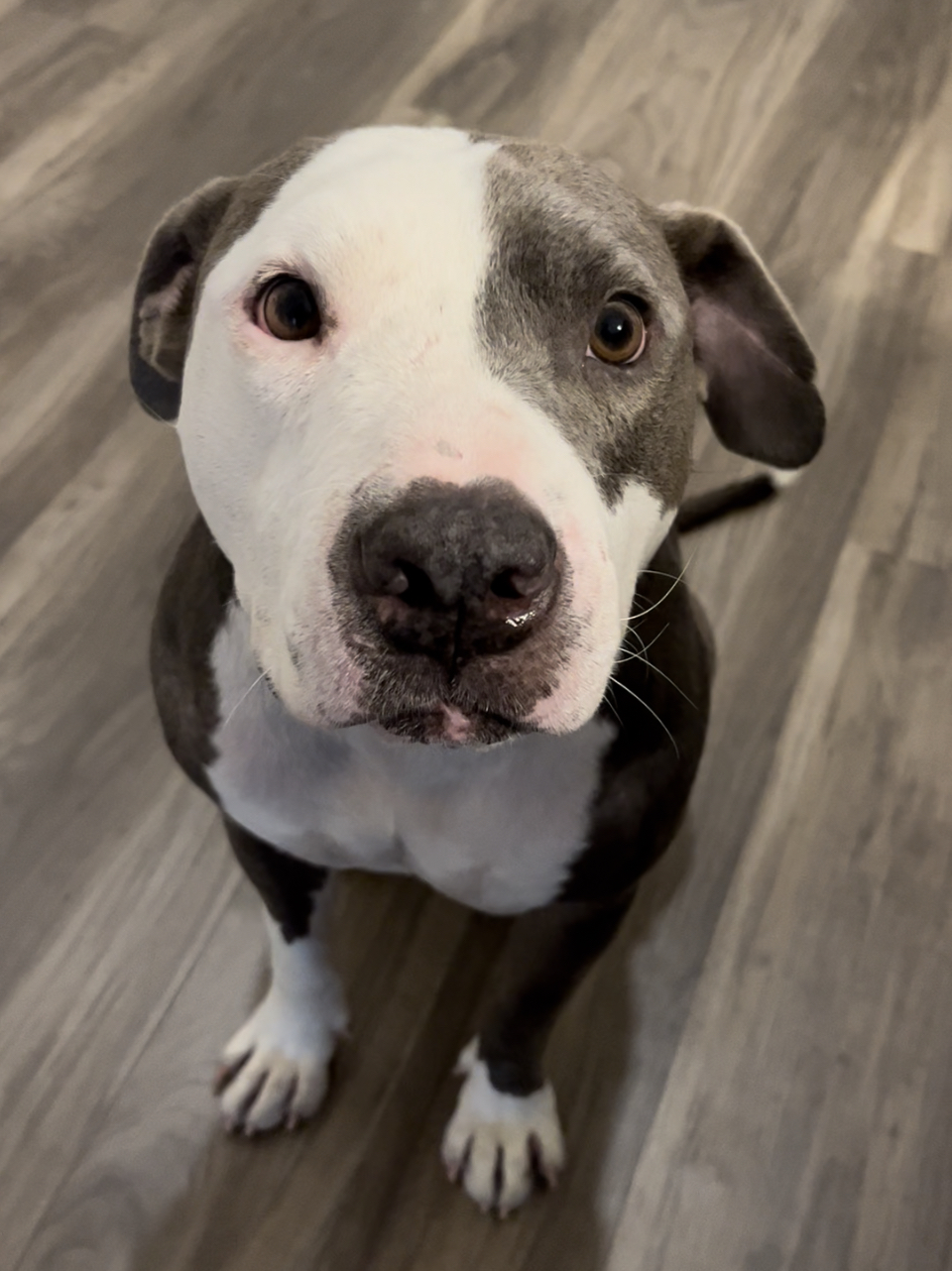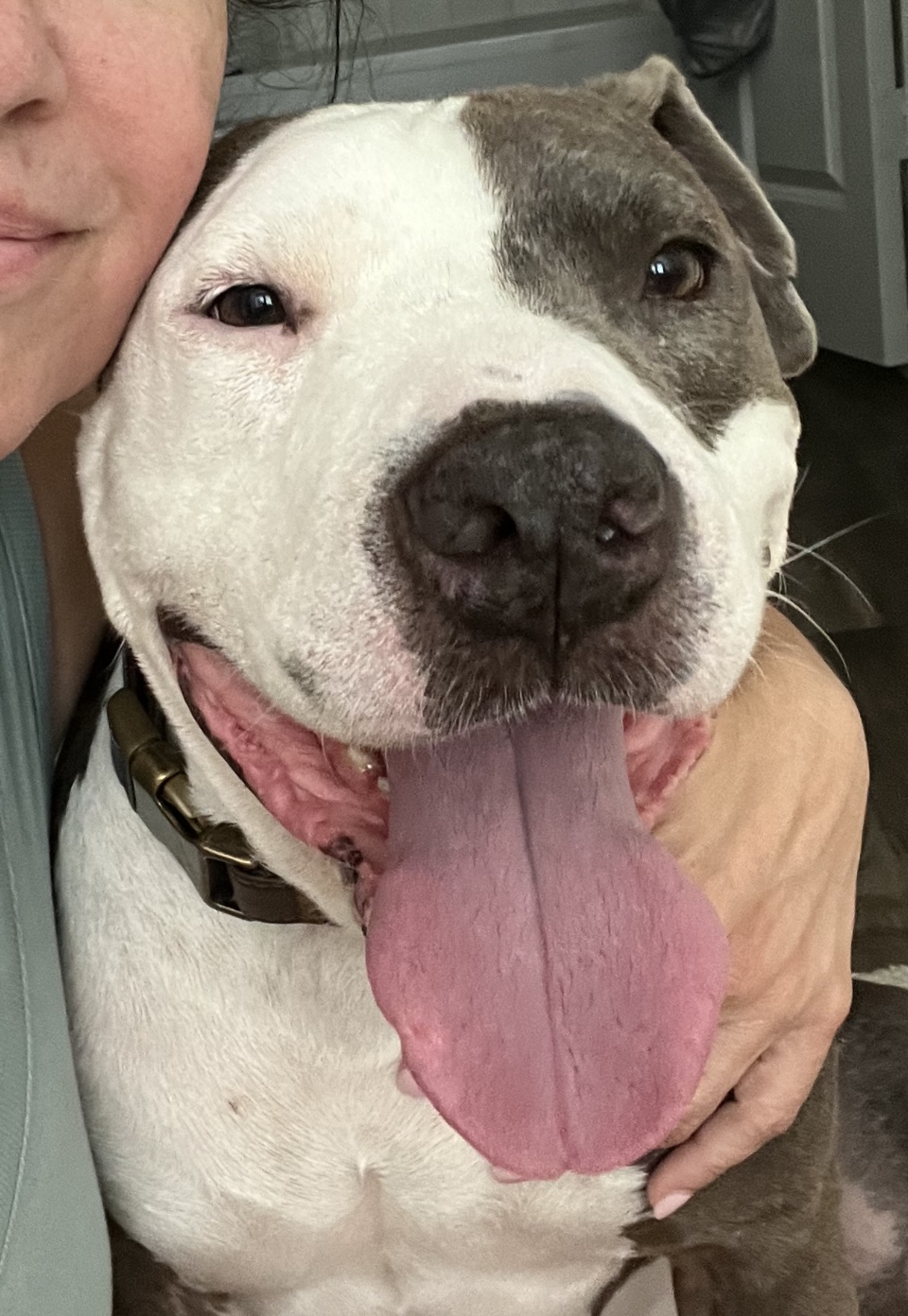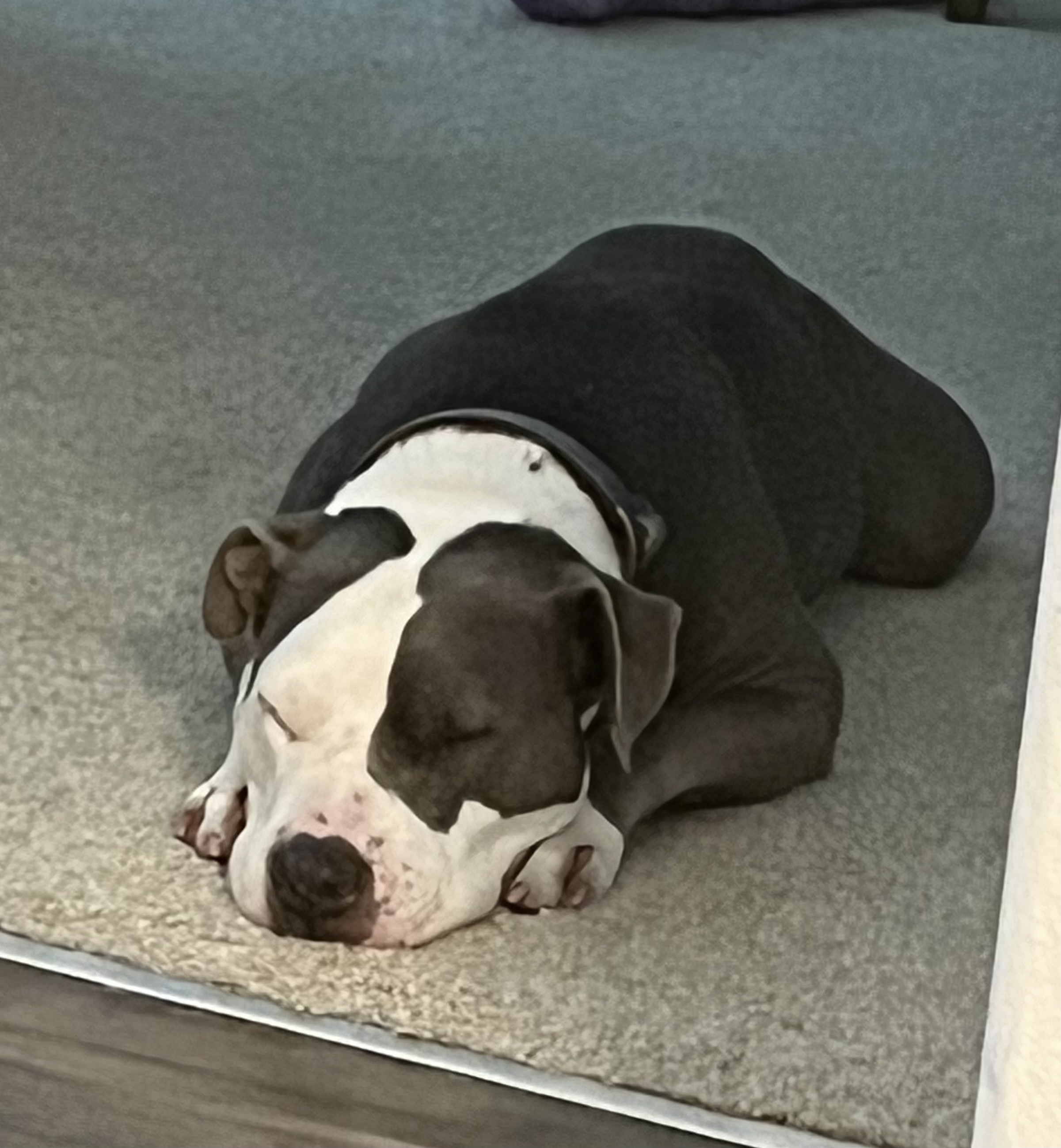 Meet Roland (New Digs)!

Meet the joker Roland! He is around 7 years old and 49 pounds. He's a Staffordshire Terrier with the most beautiful markings. He gets compliments on every walk. I got Roland from the Rockwall animal shelter to foster while going through a divorce. Now we are reconciling and Roland needs to be a single doggo in the home and we already have two dogs.
Roland is a big goofball. He loves to go on long walks, play tug with his toys, nap time, fetching and training on new skills. His superpower is snuggling. He's a rockstar in that department.
He loves all humans big and small. He's just not a fan of other dogs and we haven't tested with cats. From a few of his scars it would appear Roland had a rough start in life. But that didn't ruin his affection for humans.
An ideal home for Roland would be one with a yard or an active person to take him walking. Roland is house trained, leash trained, up to date on all shots and microchipped. He knows his basic commands and we are working on shake. He is eager to please and learn. Roland loves car rides, pupichinos and running with his humans.
This loving pup is deserving of the perfect furever home. Could it be with you? Apply to adopt Roland today!
-----------------------------------------------
If you have a specific question about Roland, then please email newdigs@dallaspetsalive.org. If you are interested in applying to adopt this pet, fill out the application at the link above.
Roland is participating in the Dallas Pets Alive rehoming program. All of the medical, behavioral and other information about this pet was provided by the pet's owner. Dallas Pets Alive encourages all adopters to verify the information prior to adoption. Please note that Dallas Pets Alive (DPA) is acting as intermediary to connect prospective adopters with individuals wanting to rehome their pets. DPA is not liable for any information provided about this pet and the adoption transaction is purely between the pet owners and adopter. DPA is not responsible for any damages, injuries or adoption returns as a result of any adoption transaction. DPA! is not responsible or liable for any animals involved in its New Digs program. DPA! acts solely as a facilitator of adoption between the animal's surrenderer and potential adopter and makes no claims as to the accuracy of the animal's medical or behavioral history provided by the surrenderer.
Apply to Adopt Roland (New Digs) Today