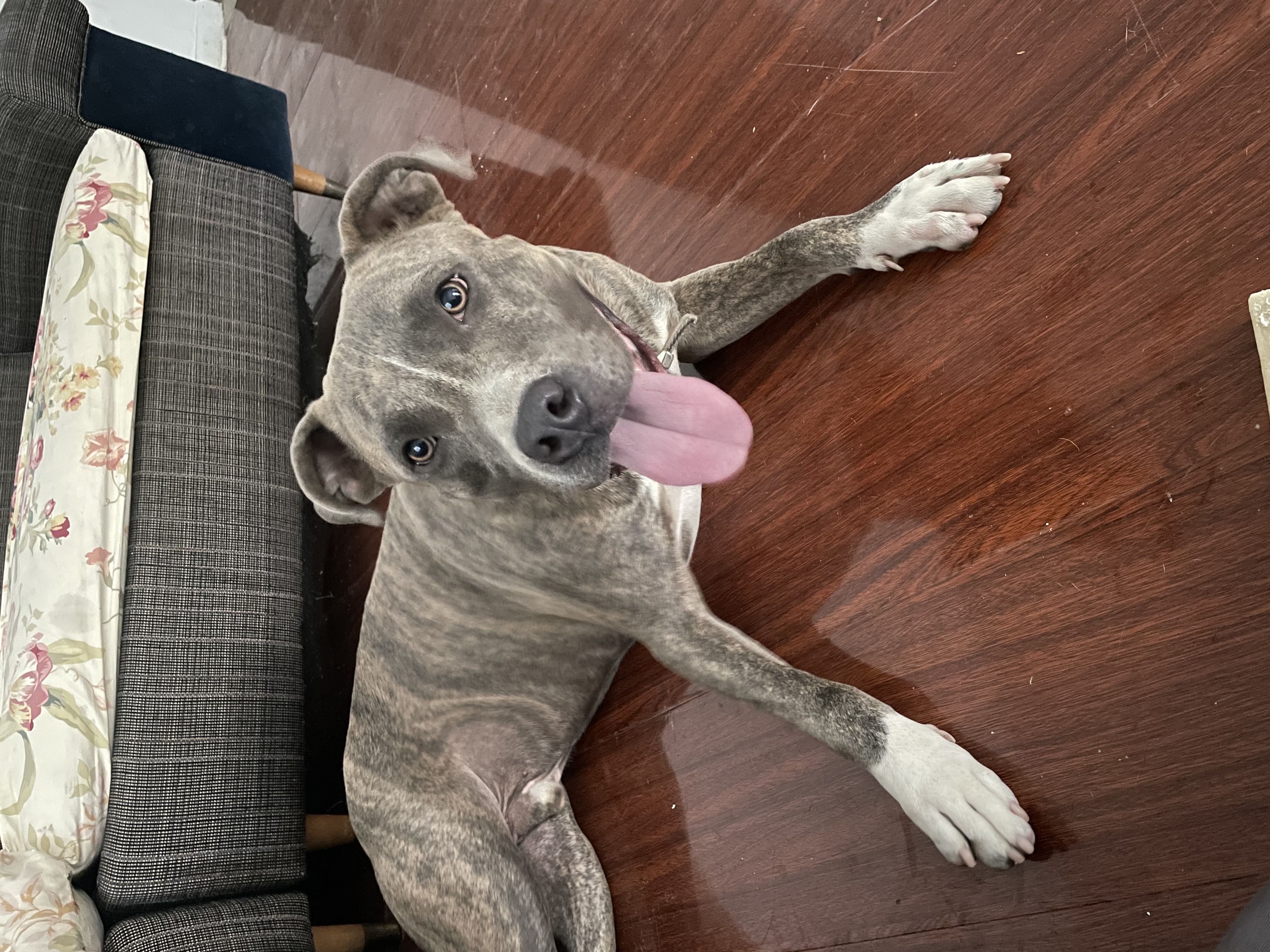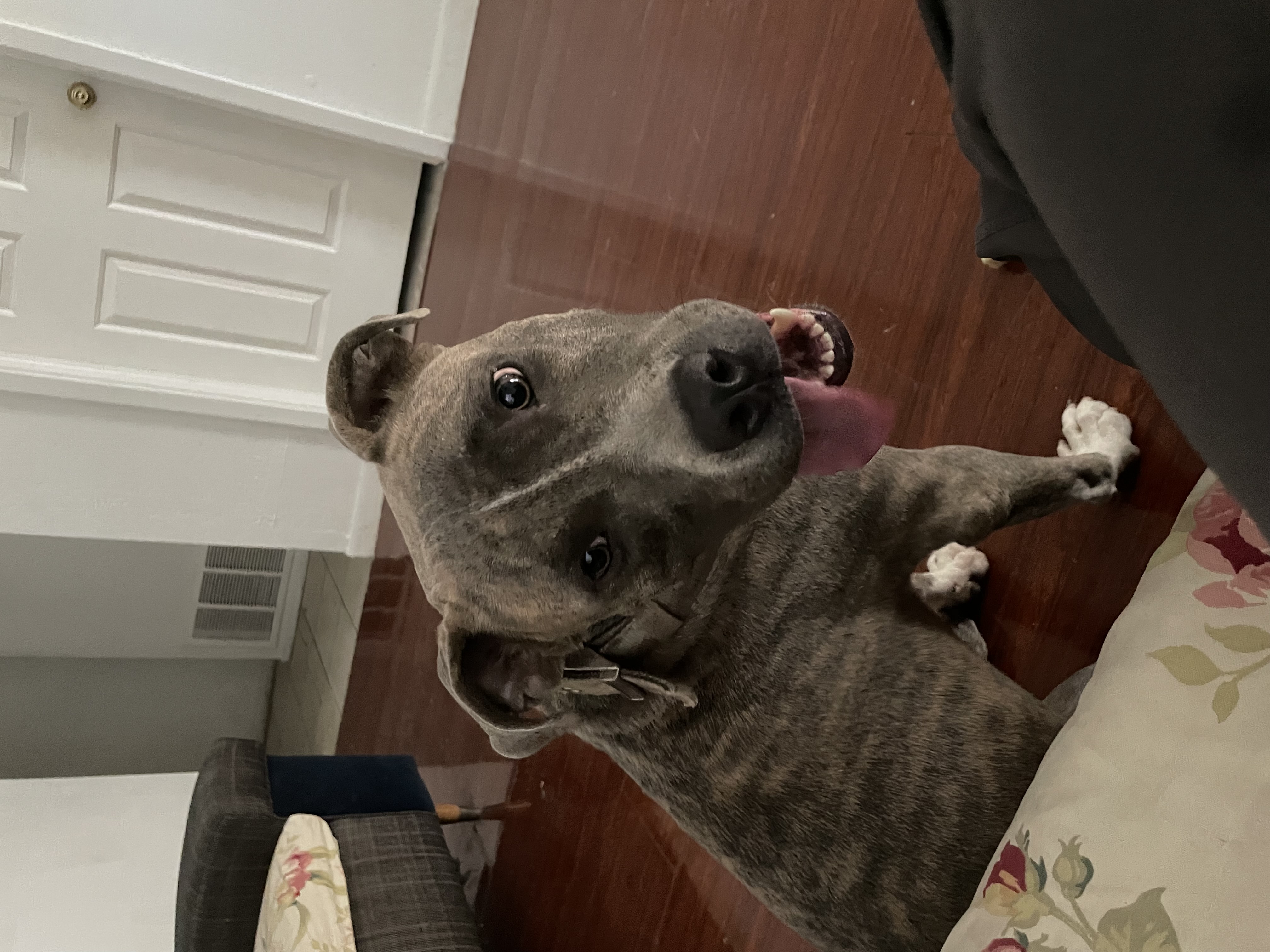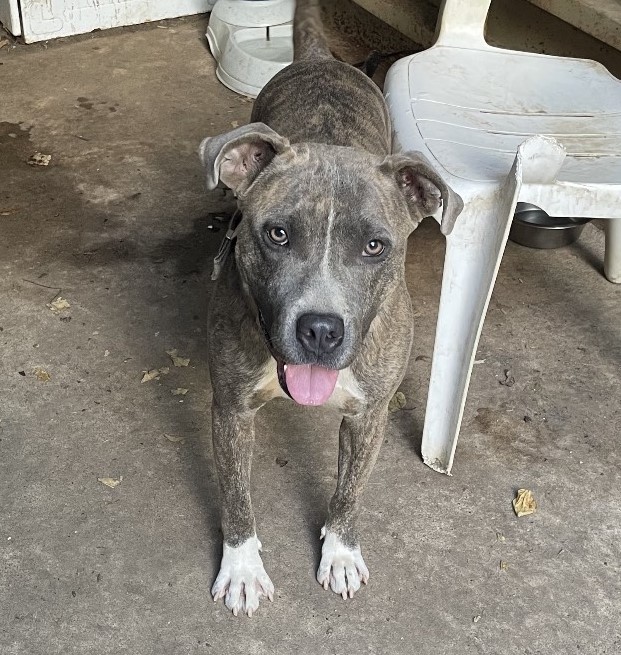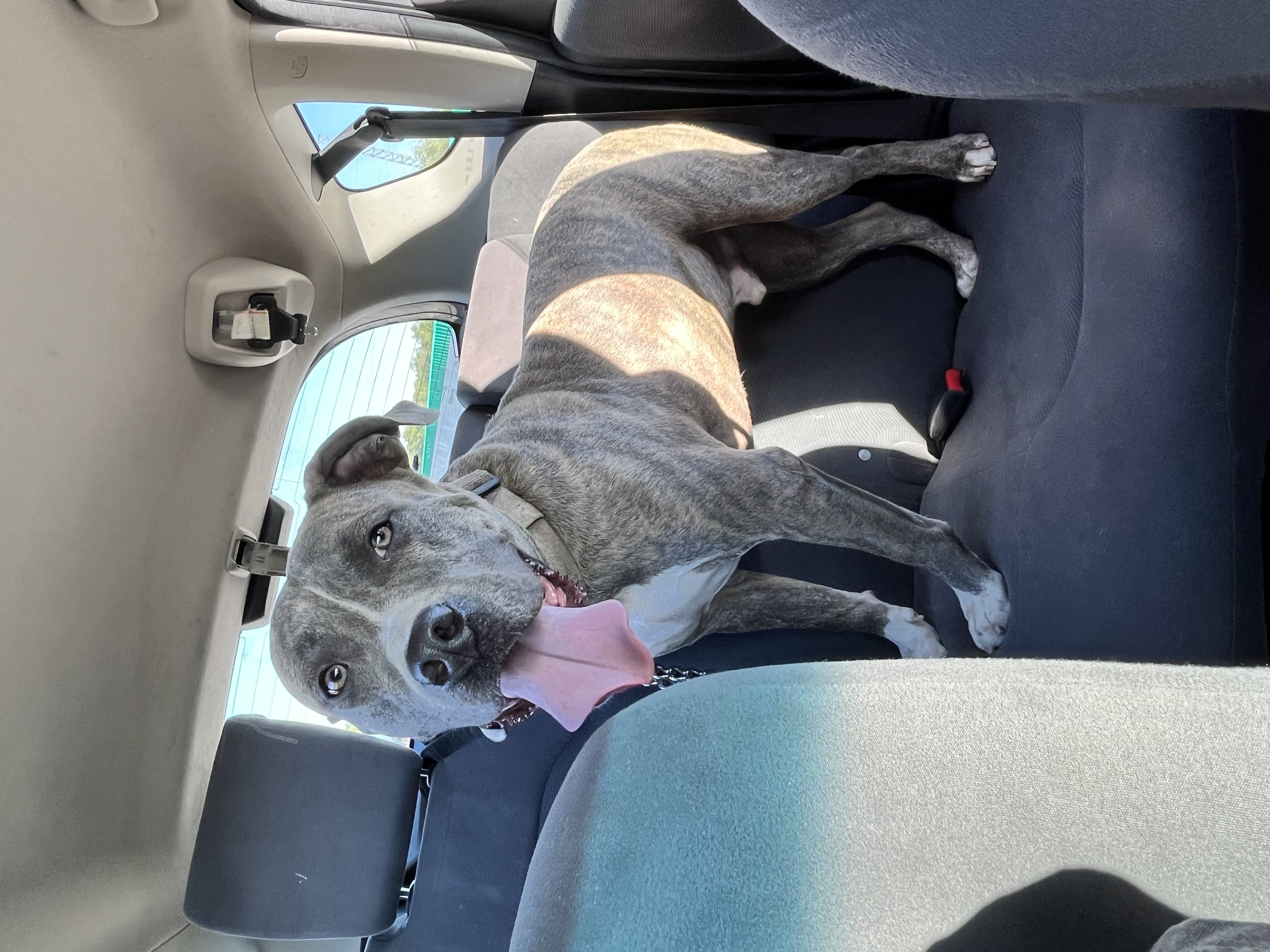 Meet Uzi (New Digs) !

Meet Uzi! Uzi is a 2 year old, 64-pound purebred American Pitbull Terrier and party animal! He loves to run and especially enjoys long car rides. We acquired Uzi when he was just a month old, so he has been a staple part of the family for years. He is a healthy boy and has never had any health issues. He is up-to-date on his vaccinations, microchipped, and neutered.
He has a high energy level but significantly calms down if he gets a chance to move around and be a dog for 30 minutes a day! He's a very smart dog and once didn't talk to me for days since I traveled for a work trip. After some convincing treats, he forgave me though. Uzi gets along with everyone and thinks he's a human sometimes when he meets other dogs, but doesn't mind playing. My young cousin (9) loves to take him out for walks and Uzi appreciates him for it!
Uzi is crate-trained, leash-trained, and housebroken. He knows "sit" as well. He is still working on leash-walking, but he is a fast learner. As he's still young, he may need additional training in some aspects as well. Our family is willing to pay for training for Uzi's new family!
A home with a yard and an attentive family would be perfect for him. He is very energetic at home, but around other people and animals, is a respectful dog.
We are rehoming Uzi as our family is moving to Africa in December and due to international issues, we cannot take him with us. He is a sweet and fun-loving boy and it hurts my heart that we can no longer support him and are searching for his forever home. I would love to keep up and support anyone willing to take care of him for life. Please submit an application if you're interested, and apply to adopt Uzi today!
-----------------------------------------------
If you have a specific question about Uzi, then please email newdigs@dallaspetsalive.org. If you are interested in applying to adopt this pet, fill out the application at the link above.
Uzi is participating in the Dallas Pets Alive rehoming program. All of the medical, behavioral and other information about this pet was provided by the pet's owner. Dallas Pets Alive encourages all adopters to verify the information prior to adoption. Please note that Dallas Pets Alive (DPA) is acting as intermediary to connect prospective adopters with individuals wanting to rehome their pets. DPA is not liable for any information provided about this pet and the adoption transaction is purely between the pet owners and adopter. DPA is not responsible for any damages, injuries or adoption returns as a result of any adoption transaction. DPA! is not responsible or liable for any animals involved in its New Digs program. DPA! acts solely as a facilitator of adoption between the animal's surrenderer and potential adopter and makes no claims as to the accuracy of the animal's medical or behavioral history provided by the surrenderer.
Apply to Adopt Uzi (New Digs) Today