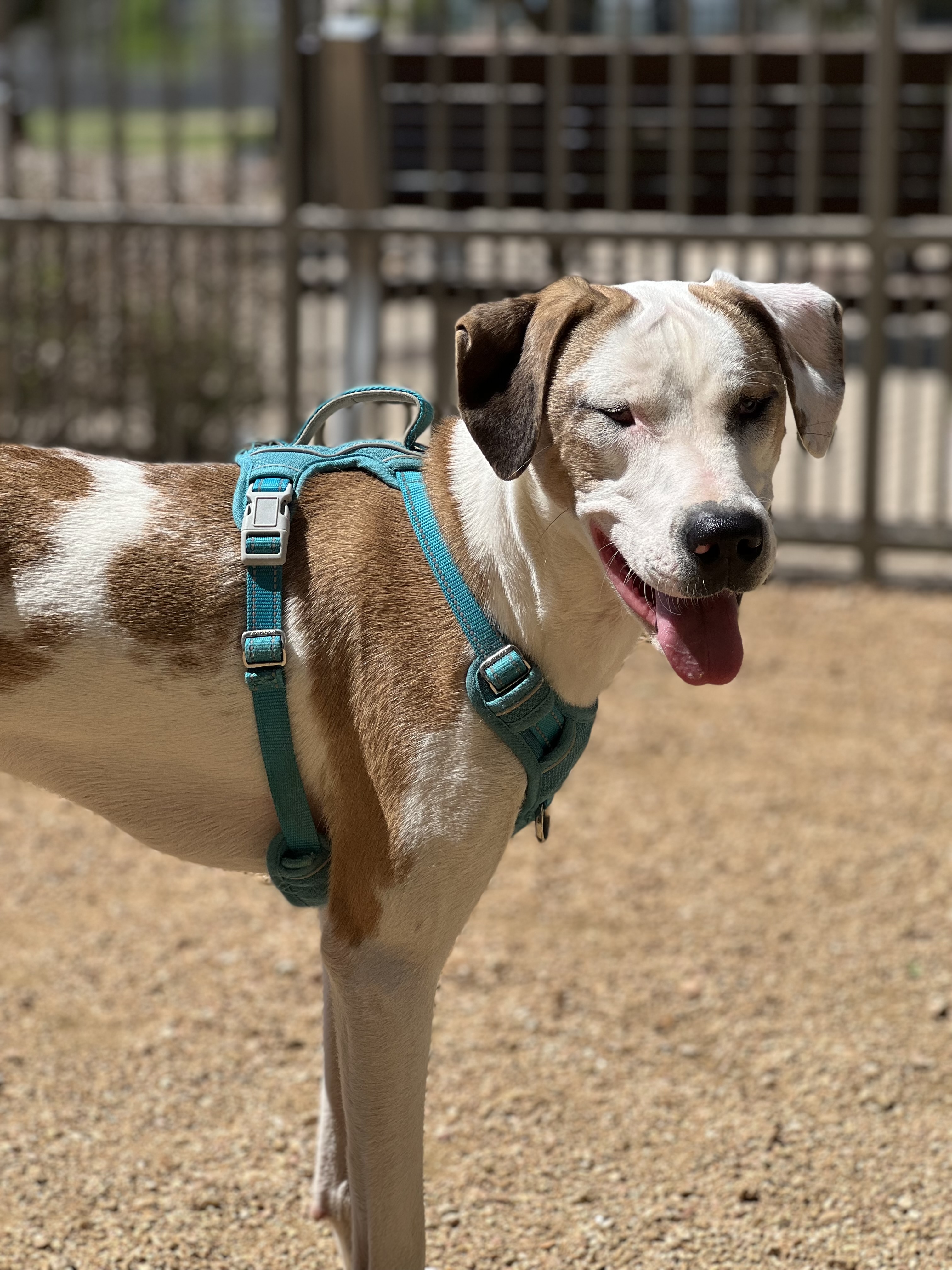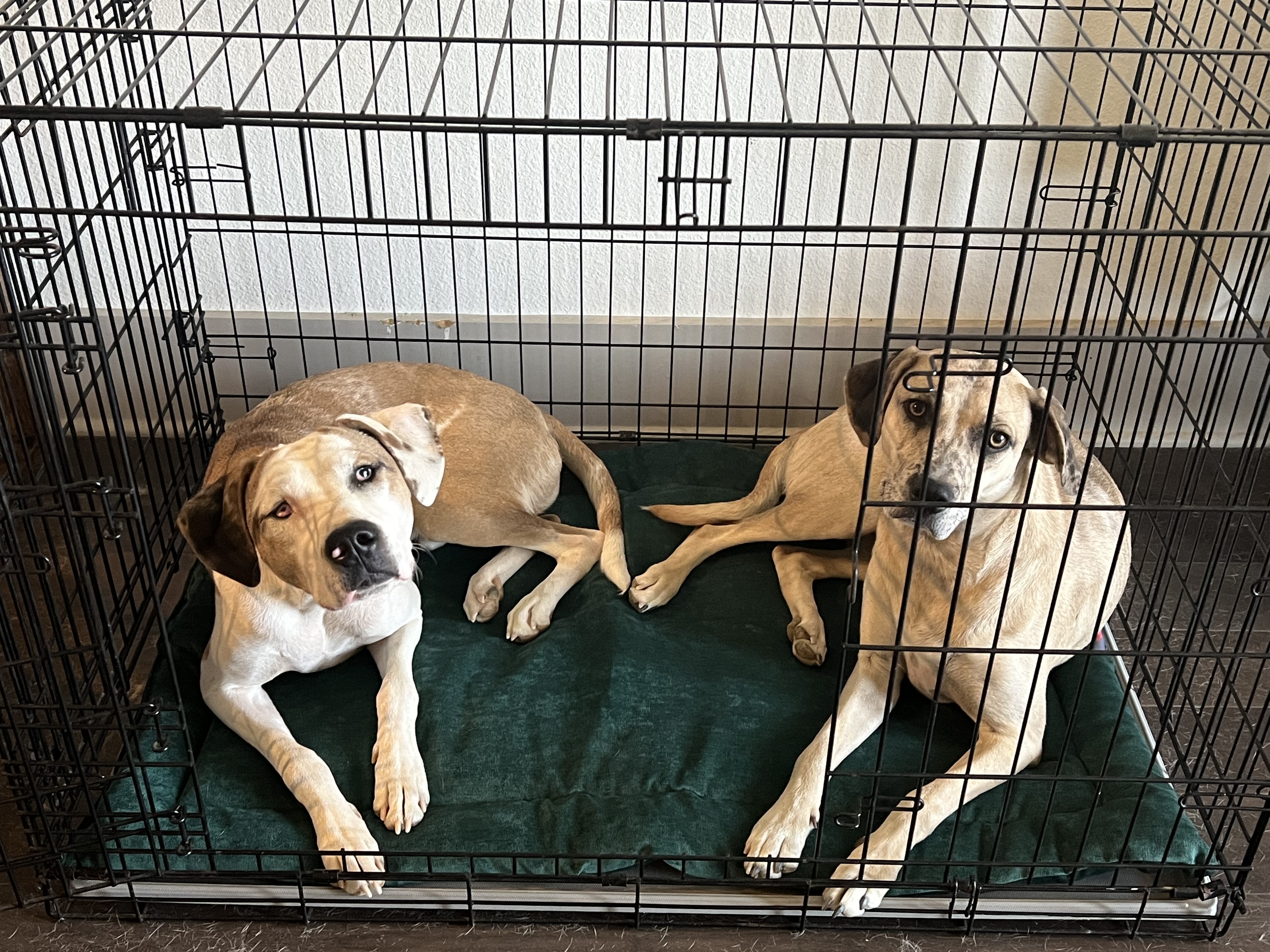 Meet Beau (New Digs)!

Beau and Dixie are the sweetest bonded pair! They were rescued from a farm a little outside of Dallas in June 2021. Due to Beau's disability, they were not going to give him a chance.
Both dogs are about 1.5 years old and are up to date on their medical needs. Beau was born with eyes that are not fully developed and has limited eyesight. However, despite this, he and Dixie are both very energetic, fun, and loving pups. They absolutely love being outside as much as possible playing with their toys, sunbathing, and exploring. They will need a secure yard where Beau can feel safe (no access to a pool).
They love everyone and all other dogs (they do well with children but have not been around them very often; cats unknown). Due to apartment living and their active personalities, Beau and Dixie deserve and require more space than I can provide. Work and lifestyle changes are making it difficult to keep up with their energy levels and keep them satisfied. Could you be the home for these two special pups?
-----------------------------------------------
If you have a specific question about Beau, then please email newdigs@dallaspetsalive.org. If you are interested in applying to adopt this pet, fill out the application at the link above.
Beau is participating in the Dallas Pets Alive rehoming program. All of the medical, behavioral and other information about this pet was provided by the pet's owner. Dallas Pets Alive encourages all adopters to verify the information prior to adoption. Please note that Dallas Pets Alive (DPA) is acting as intermediary to connect prospective adopters with individuals wanting to rehome their pets. DPA is not liable for any information provided about this pet and the adoption transaction is purely between the pet owners and adopter. DPA is not responsible for any damages, injuries or adoption returns as a result of any adoption transaction. DPA! is not responsible or liable for any animals involved in its New Digs program. DPA! acts solely as a facilitator of adoption between the animal's surrenderer and potential adopter and makes no claims as to the accuracy of the animal's medical or behavioral history provided by the surrenderer.
Apply to Adopt Beau (New Digs) Today