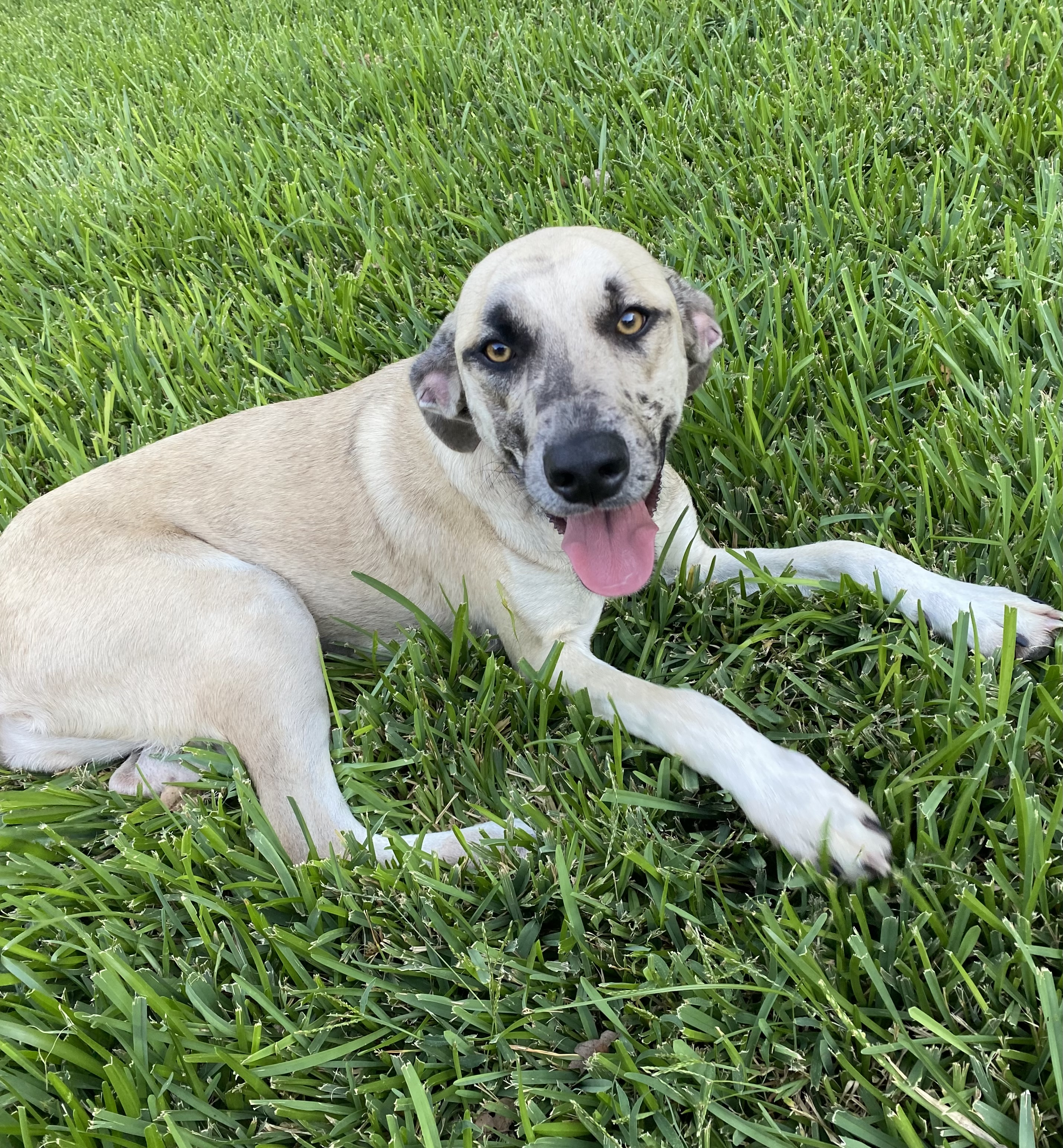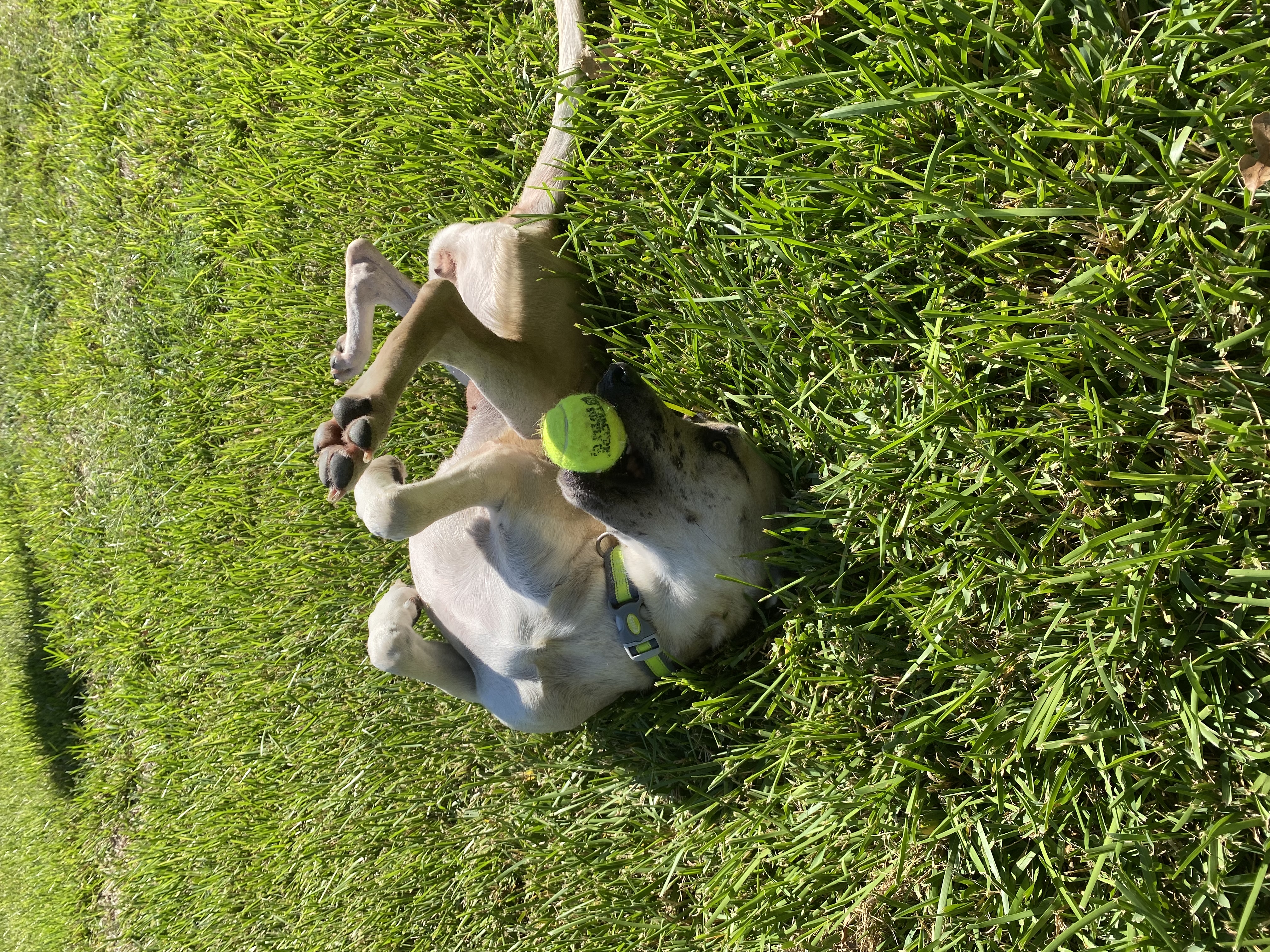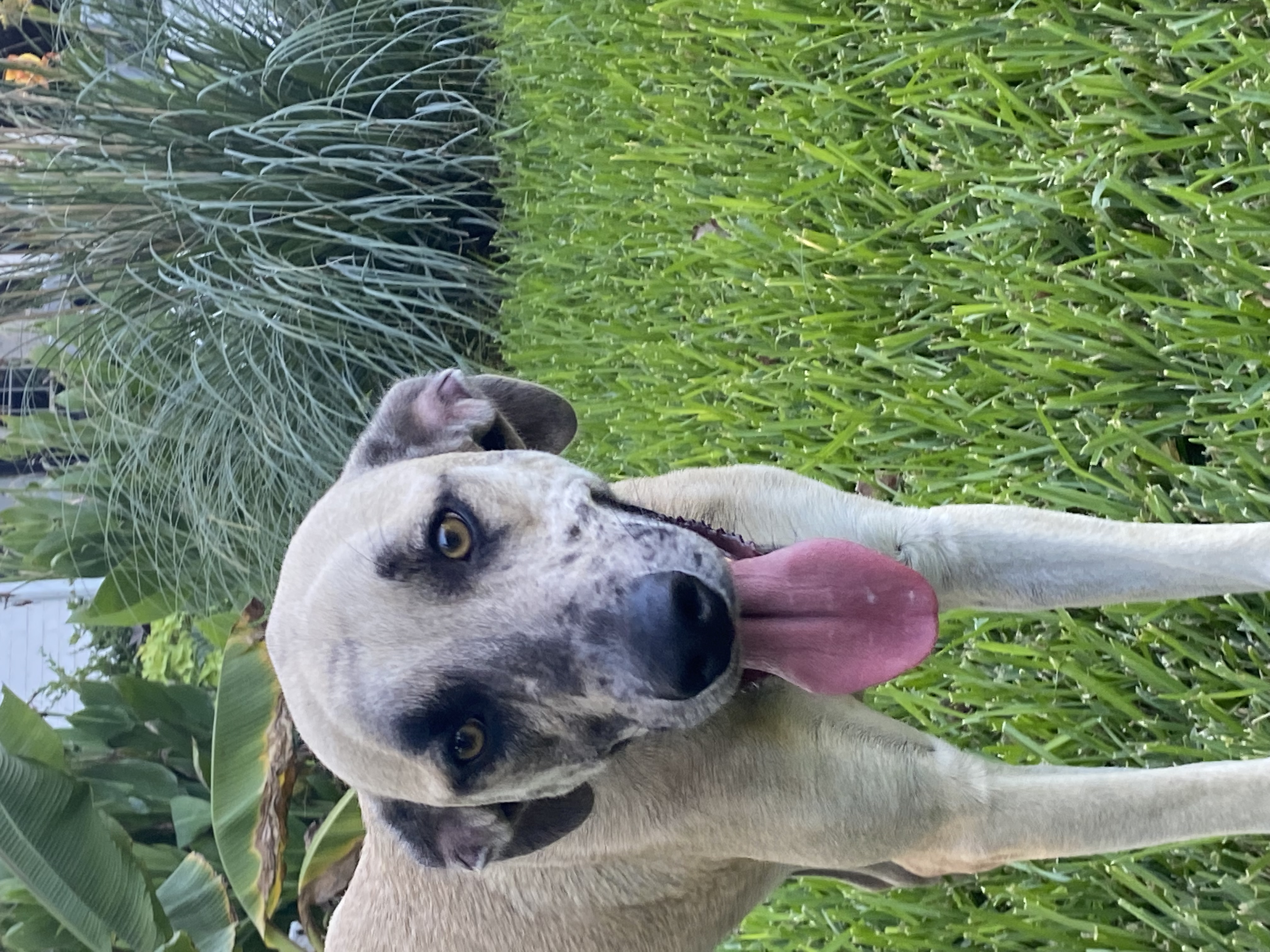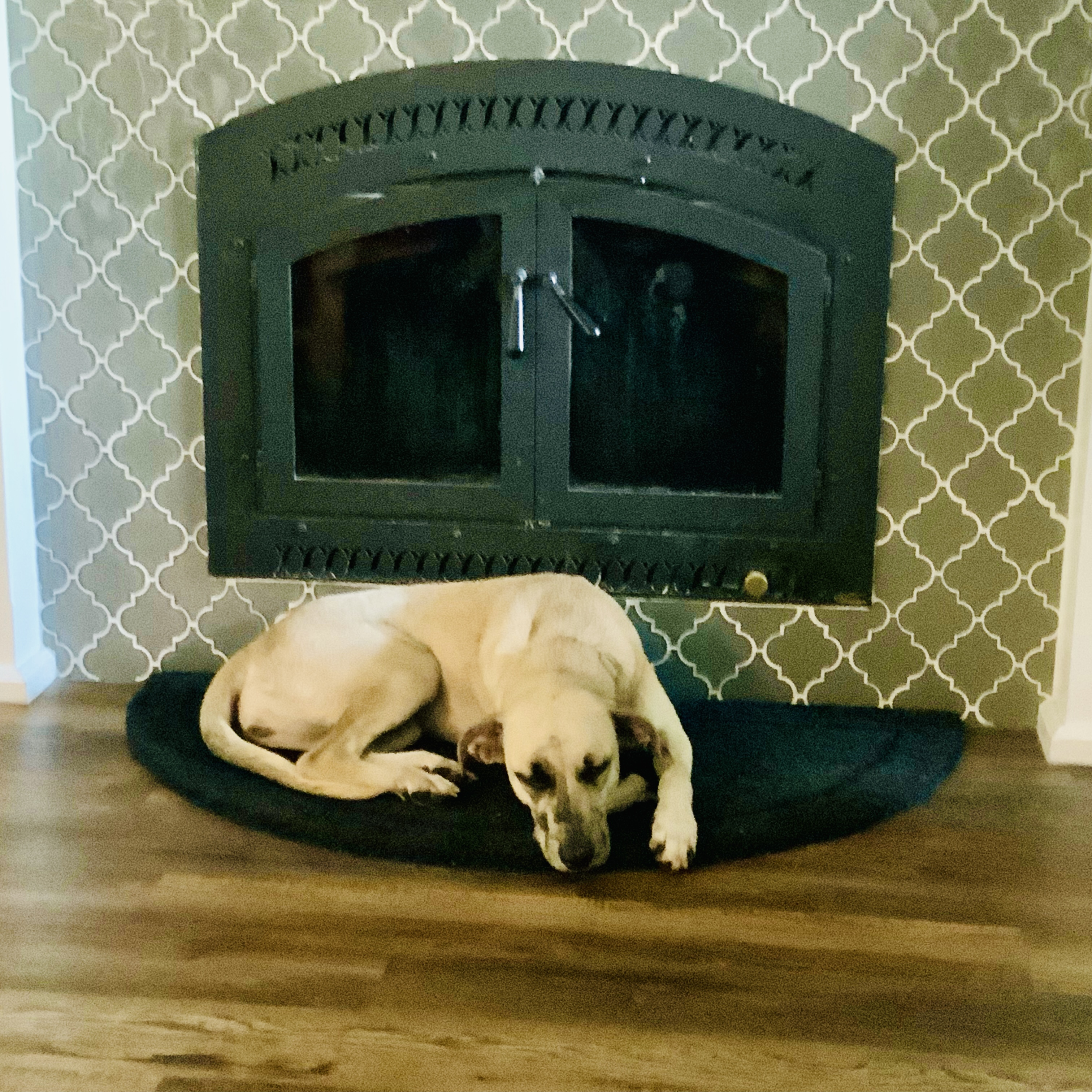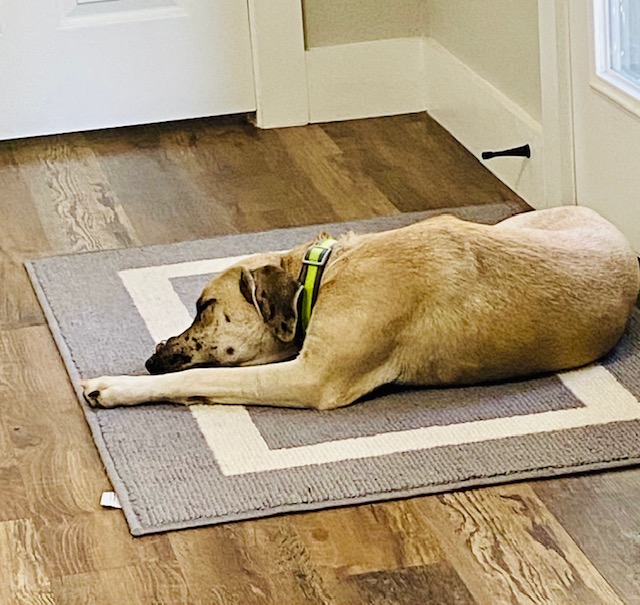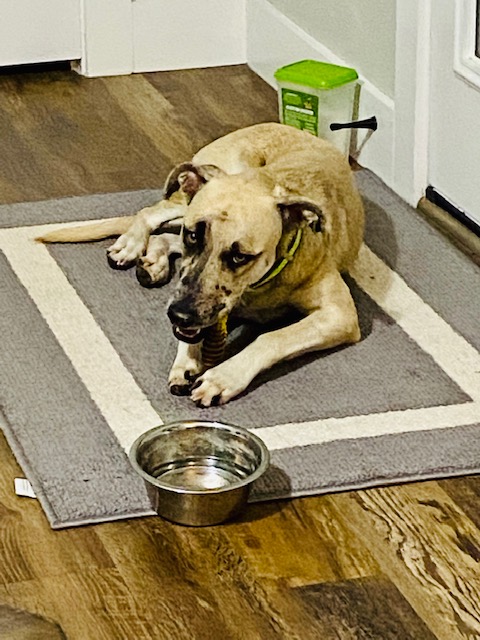 Meet Cookie II (New Digs)!

Cookie was adopted from the local shelter. She is shy at first but LOVES to please her human. She can be insecure in new situations. She would be a perfect companion for a one-dog household (as she prefers all the attention to herself), but she does get along well with other big dogs her size. Cookie does well with cats that are laid back and friendly.
She loves to play fetch with her ball, roll in the grass and lay in the sun. She enjoys walks and does well on the leash. She will curl up on the floor next to you and is happy to chew on a bone or just nap.
She is crate trained, loves to nap in her kennel with her blanket, and will let you know when she needs to go out. She is a sweet, loving dog. She has had all vetting, microchipped, and HW negative. Her kennel, bed, blanket, and toys will go with her to assist with a comfortable transition to her forever home.
-----------------------------------------------
If you have a specific question about Cookie Il, then please email newdigs@dallaspetsalive.org. If you are interested in applying to adopt this pet, fill out the application at the link above.
Cookie Il is participating in the Dallas Pets Alive rehoming program. All of the medical, behavioral and other information about this pet was provided by the pet's owner. Dallas Pets Alive encourages all adopters to verify the information prior to adoption. Please note that Dallas Pets Alive (DPA) is acting as intermediary to connect prospective adopters with individuals wanting to rehome their pets. DPA is not liable for any information provided about this pet and the adoption transaction is purely between the pet owners and adopter. DPA is not responsible for any damages, injuries or adoption returns as a result of any adoption transaction. DPA! is not responsible or liable for any animals involved in its New Digs program. DPA! acts solely as a facilitator of adoption between the animal's surrenderer and potential adopter and makes no claims as to the accuracy of the animal's medical or behavioral history provided by the surrenderer.
Apply to Adopt Cookie II (New Digs) Today