News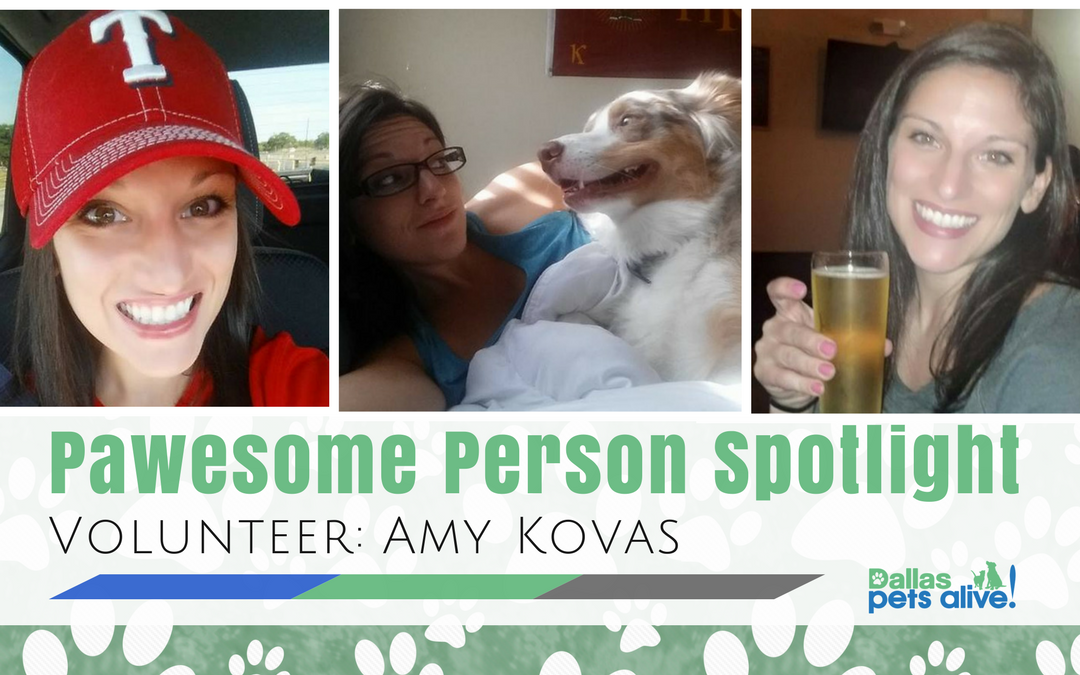 Amy is quickly approaching her 1 year anniversary with DPA and in her time has made a huge impact on the Medical Team! She has been a consistent and reliable driving force in ensuring our animals are seen by vets in a timely manner and receive the specific medical care they need. Amy is an Appointment Authorization Admin for our Medical Team and we could not be more thankful for her fast turn around time, friendly and professional demeanor, and thirst for knowledge and understanding of both the inner-workings of DPA and veterinary procedures. Amy has become a key Medical Team volunteer and is someone both the Medical Coordinators and the fosters have learned they can depend on to get approval forms regularly completed in a timely manner. With roughly 300 animals in foster care at any given time, this is no easy task, but Amy never fails to get the job done! DPA and our fosters are so lucky to have Amy here to help with getting the animals feeling healthy and adoption ready as quickly as possible.
Donate
Help us care for our adoptable pets by providing funds for their care. Below are suggested donation amounts corresponding to specific needs.
$10 – Microchip
$25 – Heartworm test
$50 – Puppy vaccinations
$75 – Spay/neuter one pet
$100 – One day of parvovirus treatment
$300 – Heartworm treatment
$500 – One month of behavioral training
Newsletter
Join our newsletter to receive updates in your inbox.