Can you remember the moment you fell in love?
That spark
. That feeling in your soul that this was the
one
that you had been waiting for! That moment when you knew you found that perfect match! You are thinking about your pet, right?! Of course we are referring to the spark between a human and their pet. This moment in time is what Dallas Pets Alive! is celebrating on North Texas Giving Day. The spark between adopter and their forever furry friend…its magic!
All animal lovers can remember the moment they saw the furry face that would change their lives. There is a spark that happens when we match an adopter with one of our rescue pets. That moment is what encourages us to continue to work tirelessly for each homeless pet to experience the perfect match…to find their forever. Our volunteers witness every day abandoned animals overcome the impossible and find their soul mate. It's because of the passion and commitment of our volunteers that these magical moments get to transpire.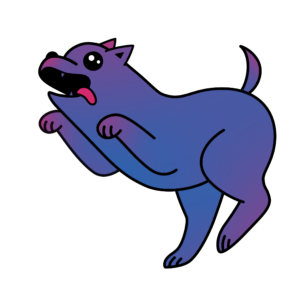 With tens of thousands of pets arriving annually, Dallas Animal Services relies on Dallas Pets Alive! and others to rescue, rehabilitate and rehome as many pets as we can. Without our ability to match adopters and pets, we could not have accomplished over 2,000 adoptions in 5 short years!
Dallas Pets Alive! is participating in North Texas Giving Day because we've witnessed the spirit of giving in our city, and we know the power that spirit has on helping the homeless pets of Dallas. We ask that you #MakeYourMatchMatter by giving to Dallas Pets Alive! on North Texas Giving Day this September 14th. We are partnering with Match.com this year because both organizations believe in the power of the perfect fit, whether two legged or four!
Speaking of matches, donors will have the ability to make their dollar go further with challenge fund matching opportunities throughout North Texas Giving Day. A group of special donors have put up matching funds to make your dollar double on the 14th. Follow us on social to learn more!
Some facts about Dallas Pets Alive!:
DPA is the only North Texas rescue group focused on rescuing solely from our city shelter, Dallas Animal Services, which currently takes in 100 pets per day.
We're almost entirely volunteer-run.
We innovate with fresh perspectives and preventive methods, like Positive Alternatives to Shelter Surrender (PASS) and a Trap-Neuter-Return program for feral cats. Both are initiatives to keep pets from entering the shelter.
We are launching an innovative Adoption Center capital campaign to increase our adoptions and ultimately make Dallas a no-kill city.
A donation to Dallas Pets Alive! during North Texas Giving Day will provide vital vet care, behavior training for those who need it and support our innovative preventive programs. With your help, we WILL reach our $30,000 fundraising goal on North Texas Giving Day! Follow us on Facebook/Twitter/Instagram, so you can share in the excitement with us!

In partnership with Match.com and Community Beer Company, please join us for a North Texas Giving Day celebration at Community Beer Company from 6 to 9 pm as we team up to #FindYourMatch for our pets that are available for adoption. Community will donate $1 for every beer sold during the party. We will have a special event for Match.com users, raffle prizes, adoptable pups, food trucks and more! Make your happy hour count on Sept 14th!
Paulo Coelho said, "Love can only be found through the act of loving." This quote says it all. Our fosters and volunteers live out their love each day for our homeless pets, its this love that allows DPA to create sparks! Give a gift to DPA this North Texas Giving Day and help us to continue grow to our match-making abilities and help find all homeless animals their perfect fit!
CLICK HERE TO BOOKMARK AND GIVE ON NTGD
Leslie Sans
Executive Director, Dallas Pets Alive!