News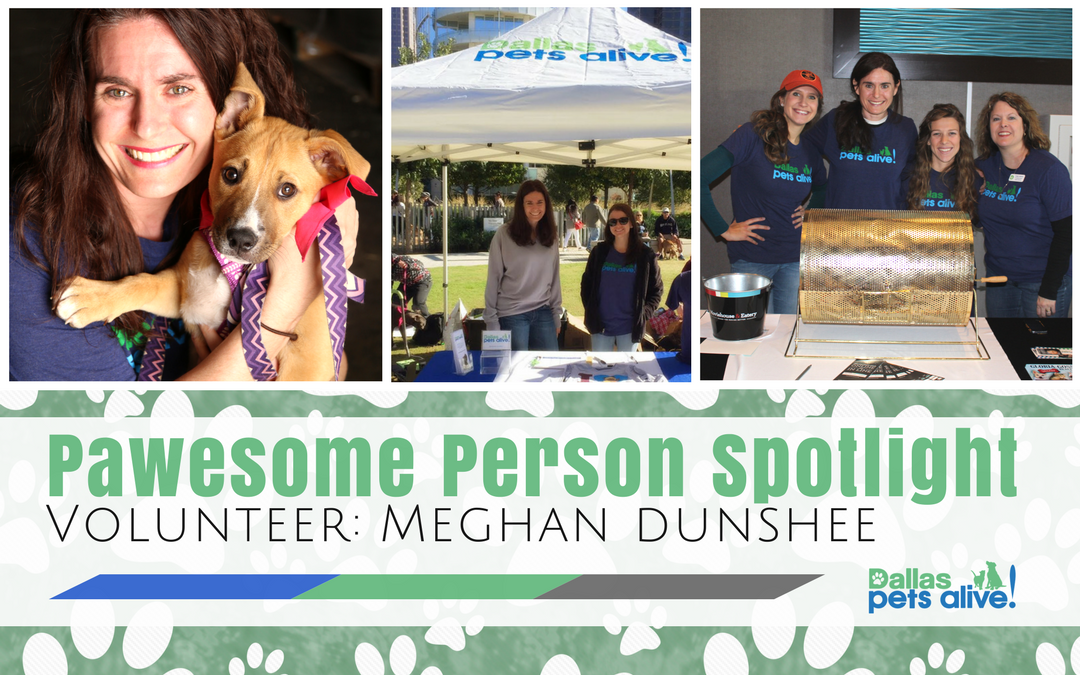 Meghan has become the heart and soul of our events area. She has volunteered at 3-4 events every month since she joined DPA, and knows the process inside and out. She trains new event volunteers and helps with every aspect of events including supervising dogs, talking to the public about DPA and opportunities to support us, merchandise sales, and logistics of the event sites. She has also taken over coordinating foster pet attendance at events and in addition to keeping the details immaculately organized, finds time to inject a little humor into her communications which is a breath of fresh air. I do not know what we would do without her, but it would take several people to fill her shoes.
Donate
Help us care for our adoptable pets by providing funds for their care. Below are suggested donation amounts corresponding to specific needs.
$10 – Microchip
$25 – Heartworm test
$50 – Puppy vaccinations
$75 – Spay/neuter one pet
$100 – One day of parvovirus treatment
$300 – Heartworm treatment
$500 – One month of behavioral training
Newsletter
Join our newsletter to receive updates in your inbox.