News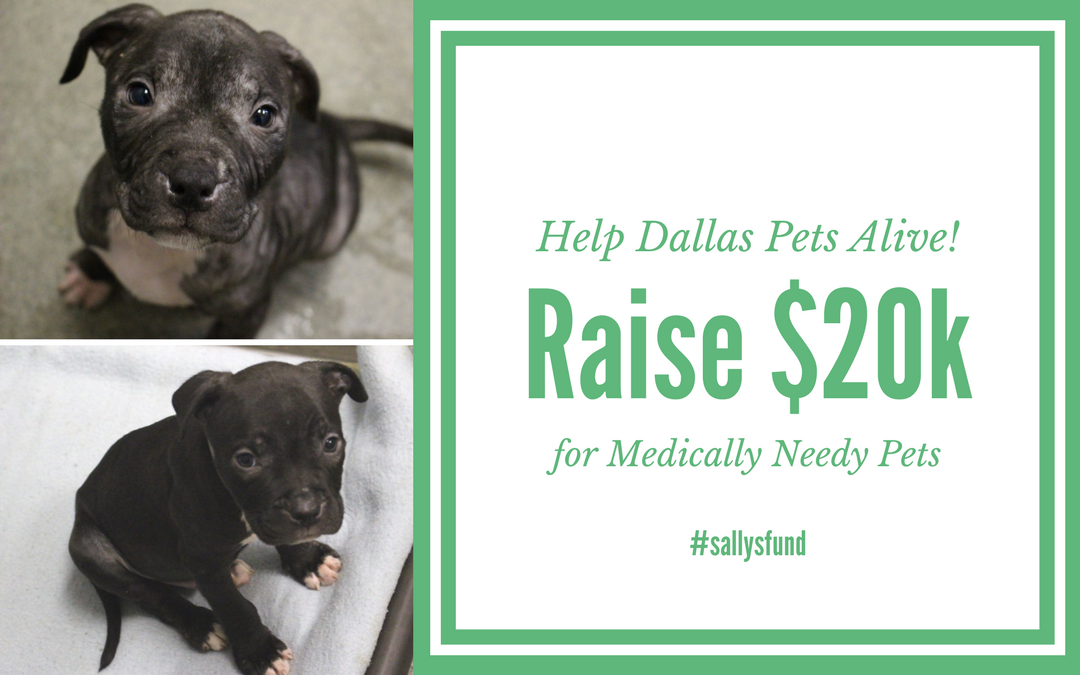 Dallas Pets Alive! has seen an unprecedented increase in our rescue numbers each month so far in 2017. For example, our total intake for March was 136 animals, which is 143% up year over year. Currently, we have the most animals in foster care than we have ever had before – 254 pets are in foster homes right now! With our ability to save more lives, we have seen a major increase in our major medical care costs. In March alone, we spent over $20,000 on canine non-basic medical care. Many of our dogs have required hospitalization and blood transfusions and are battling parvo and mange on top of that. When it rains, it pours, but these are steps we must take in order to continue to save lives. DPA doesn't shy away from the hard cases, which is why we need your support.
Donate
Help us care for our adoptable pets by providing funds for their care. Below are suggested donation amounts corresponding to specific needs.

$10 - Microchip
$25 - Heartworm test
$50 - Puppy vaccinations
$75 - Spay/neuter one pet
$100 - One day of parvovirus treatment
$300 - Heartworm treatment
$500 - One month of behavioral training

Newsletter
Join our newsletter to receive updates in your inbox.