News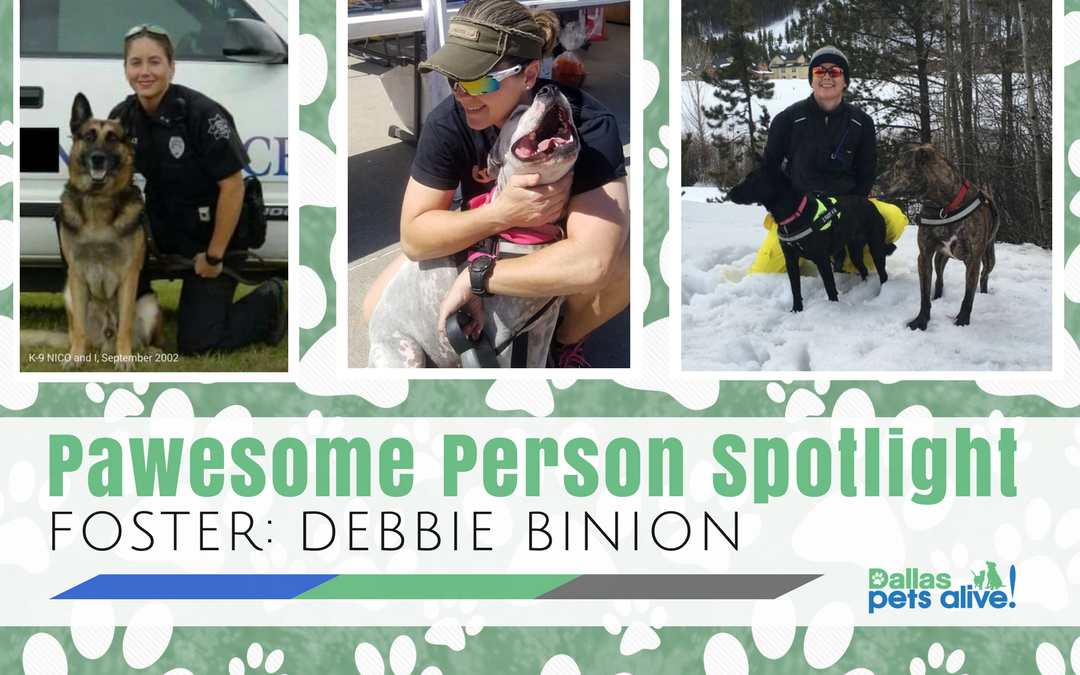 "Debbie has saved many lives by fostering dogs over the last few years with DPA! She is always willing to step up and foster dogs at risk of euthanasia… the dogs who literally have hours left to live, and no matter if the timing is right or wrong, Debbie always says yes and finds a way to make it work. She has fostered a few heartworm positive dogs too, which is a bit of a longer commitment because treatment lasts at least a few months. Debbie has such a big heart for bully breeds, which have a harder time getting adopted due to misconceptions and unfair reputations. She has worked with dogs with various behavioral and medical needs, and has always committed to fostering a dog until it is adopted, no matter how long it takes. In fact, she is currently fostering our Dog of the Month, Zephyr, who has been searching for her forever home for a full year, and Suzy, who has been on the hunt for a family for 7 months! These two dogs are fabulous, dog friendly, happy girls, but for some reason they just haven't found their perfect match. Debbie has never complained about the length of time a dog spends at her home, but continues to love them and care for them no matter what! She is in it for the long haul, and we so appreciate her commitment to helping our pups who need it most!", says Allison Brandon, Foster and Medical Director for Dallas Pets Alive!
Donate
Help us care for our adoptable pets by providing funds for their care. Below are suggested donation amounts corresponding to specific needs.

$10 - Microchip
$25 - Heartworm test
$50 - Puppy vaccinations
$75 - Spay/neuter one pet
$100 - One day of parvovirus treatment
$300 - Heartworm treatment
$500 - One month of behavioral training

Newsletter
Join our newsletter to receive updates in your inbox.