News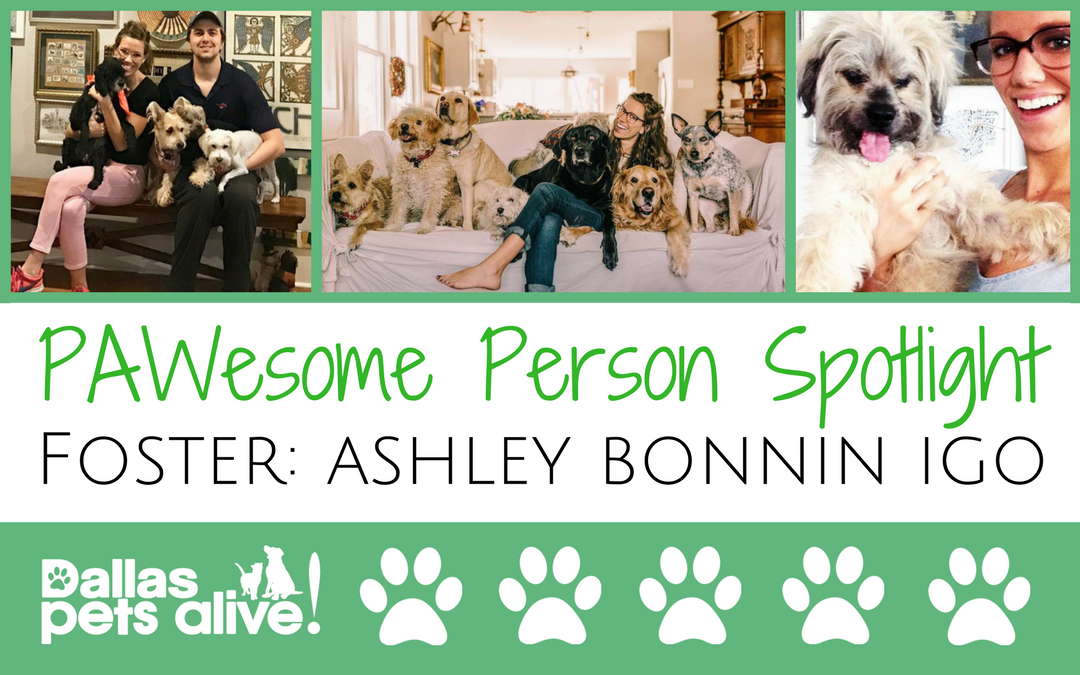 Ashley is such a special foster mama! She has a huge heart for senior or special needs dogs who are down on their luck and have found themselves at the shelter. She gives them all she has for as long as they need to find a new home! Ashley is also one of our hospice fosters to Louie, who just celebrated his 96th (98th**) birthday with their family! She does whatever it takes for these dogs to be happy and as healthy as possible, and we can't thank her enough for opening her heart to such special pups! This is why Ashely Bonnin is one of Dallas Pet's Alive's PAWesome People!
Donate
Help us care for our adoptable pets by providing funds for their care. Below are suggested donation amounts corresponding to specific needs.

$10 - Microchip
$25 - Heartworm test
$50 - Puppy vaccinations
$75 - Spay/neuter one pet
$100 - One day of parvovirus treatment
$300 - Heartworm treatment
$500 - One month of behavioral training

Newsletter
Join our newsletter to receive updates in your inbox.