News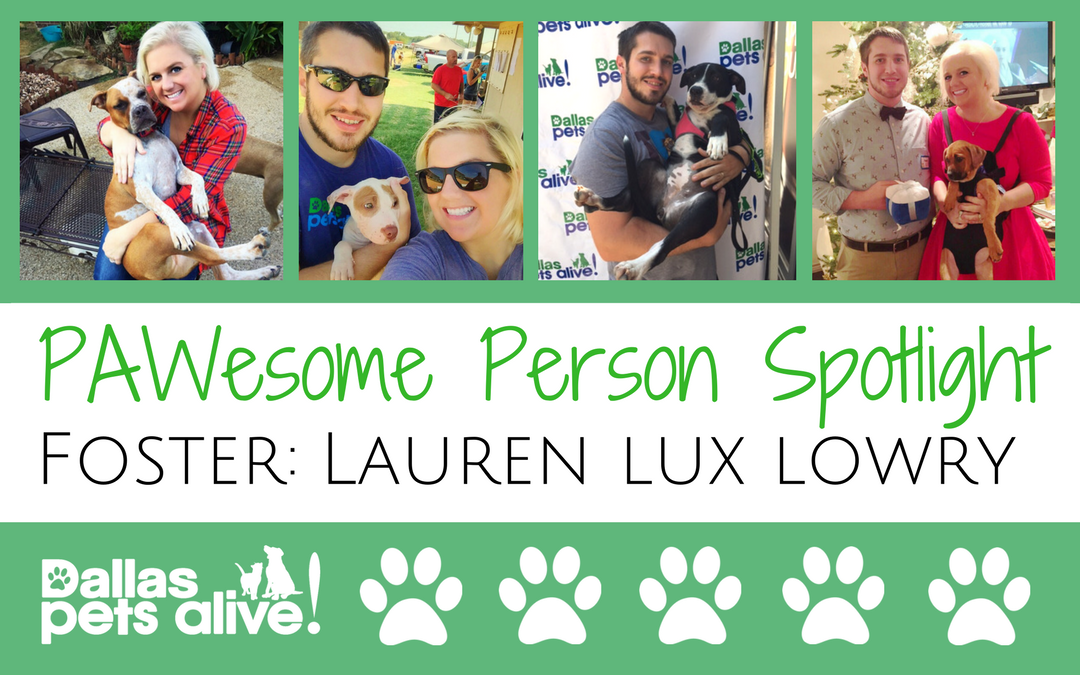 "Lauren and Austin are absolutely incredible people and fosters! They have been to hundreds of vet appointments, events, and meet & greets, dealt with more puppy poo than I can even begin to imagine, and oh, did I mention they have saved EIGHTY lives with Dallas Pets Alive?! Lauren and Austin are known as our "puppy gurus" and consistently pull puppies at risk of euthanasia from the shelter. Whether it's taking on a single pup in need or a litter of 15, they don't hesitate to do whatever it takes to save them all. Lauren also serves as our Assistant Foster/Medical Director; this real life Wonder Woman not only takes care of her crazy crew of puppies at home, but she spends countless hours supporting other fosters to help get their pups adopted as quickly as possible! We are endlessly grateful for all that she does for DPA, and are so excited to honor her as one of our favorite PAWsome people!," says Allison Brandon, Foster/Medical Director of Dallas Pets Alive!
Donate
Help us care for our adoptable pets by providing funds for their care. Below are suggested donation amounts corresponding to specific needs.

$10 - Microchip
$25 - Heartworm test
$50 - Puppy vaccinations
$75 - Spay/neuter one pet
$100 - One day of parvovirus treatment
$300 - Heartworm treatment
$500 - One month of behavioral training

Newsletter
Join our newsletter to receive updates in your inbox.