News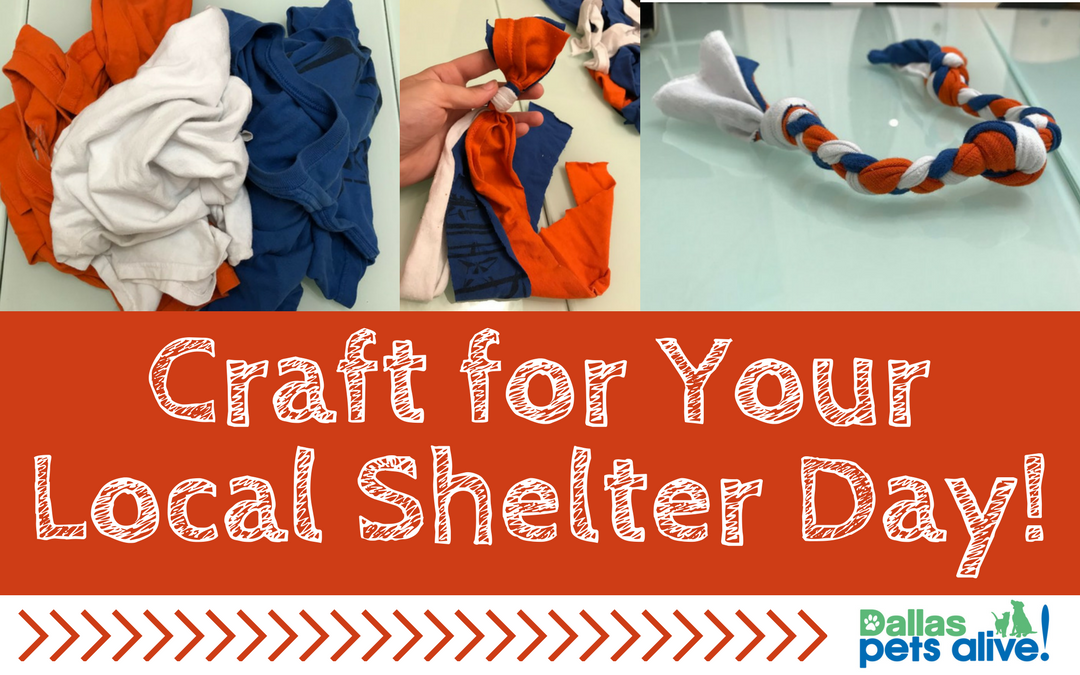 Happy Craft for Your Local Shelter Day! The shelter is often a stressful place for pets, so providing enrichment toys helps ease that stress. A dog that doesn't look as stressed in the shelter will show better to the public, which makes them easier to adopt out! In the spirit of this holiday, I decided to make some super easy, quick and eco-friendly tug toys for the dogs awaiting their furrever homes in local shelters. 
Donate
Help us care for our adoptable pets by providing funds for their care. Below are suggested donation amounts corresponding to specific needs.

$10 - Microchip
$25 - Heartworm test
$50 - Puppy vaccinations
$75 - Spay/neuter one pet
$100 - One day of parvovirus treatment
$300 - Heartworm treatment
$500 - One month of behavioral training

Newsletter
Join our newsletter to receive updates in your inbox.