News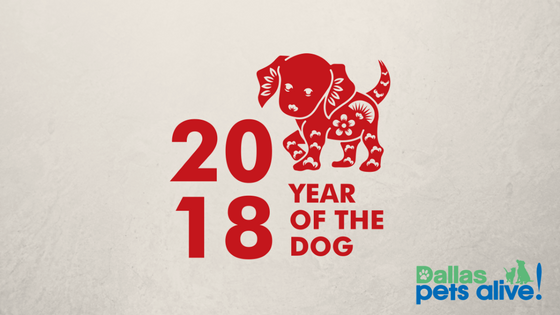 If you were waiting for a sign to adopt a dog, this is your sign for the next year. Starting February 16th, 2018 we will be in the Year of the Dog according to the Chinese zodiac calendar. In the Chinese calendar every year is represented by one of twelve zodiac animals in a twelve month cycle. Each twelve year cycle is designated with an element rotating between metal, wood, water, fire, and earth. This year, 2018, is represented by an Earth Dog. The last occurrence of a Dog was in 2006, and the last Earth Dog was in 1958! This means that anyone born during this year will inherit the Earth Dog characteristics of being communicative, serious, and responsible – much like famous celebrities, Madonna and Michael Jackson, who were both born as Earth Dogs!
Donate
Help us care for our adoptable pets by providing funds for their care. Below are suggested donation amounts corresponding to specific needs.
$10 – Microchip
$25 – Heartworm test
$50 – Puppy vaccinations
$75 – Spay/neuter one pet
$100 – One day of parvovirus treatment
$300 – Heartworm treatment
$500 – One month of behavioral training
Newsletter
Join our newsletter to receive updates in your inbox.